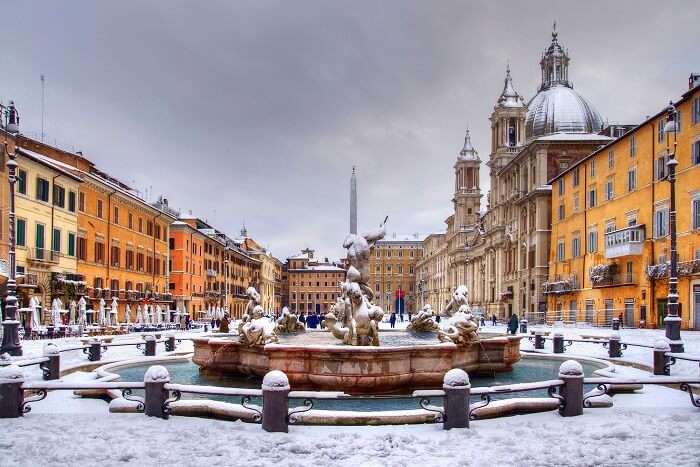 After the snow Gods blessed Tokyo earlier this year, it's now the turn of Rome! The weather surely is currently turning bipolar with one destination after another receiving their share of soul-gratifying snowfall. While we Delhiites are stuck with a confused weather, the people of Rome are happily trotting about in heaps of crisp, white snow. Thanks to this much-awaited feat of nature, the world's eyes have suddenly turned to the hypnotizing landscapes of Rome and people can't get enough of the stunning pictures!
Romans are sharing breathtaking snaps of their lovable city – everything from ancient ruins to roads draped in white.
Find out why snowfall in Rome is taking the internet by storm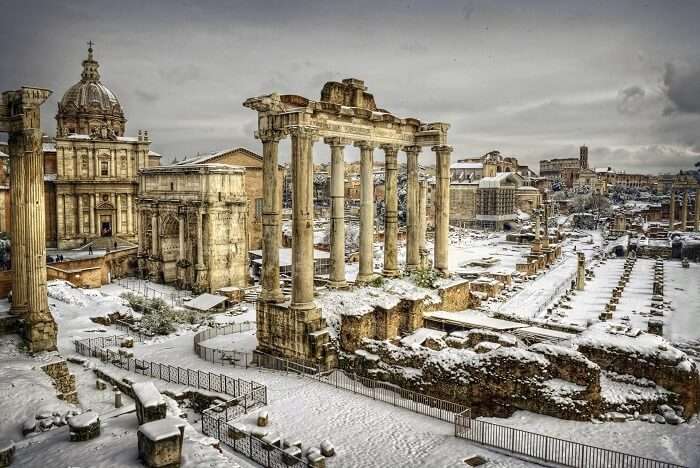 Image Courtesy: Piergiorgio Pirrone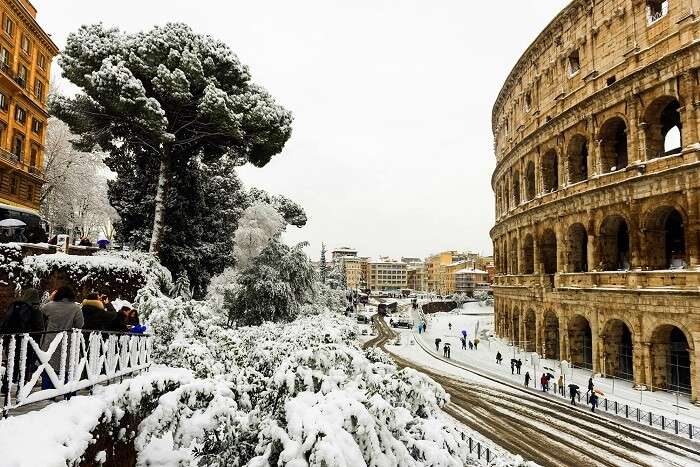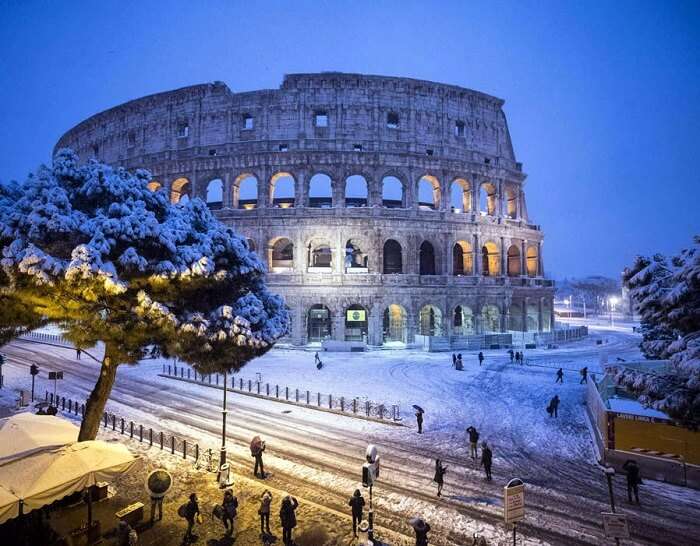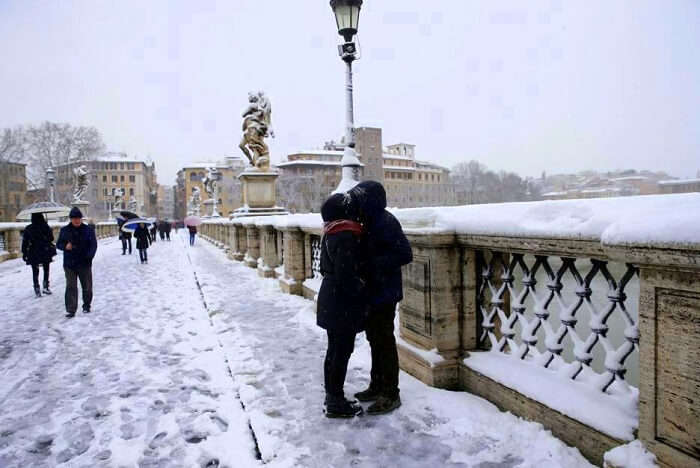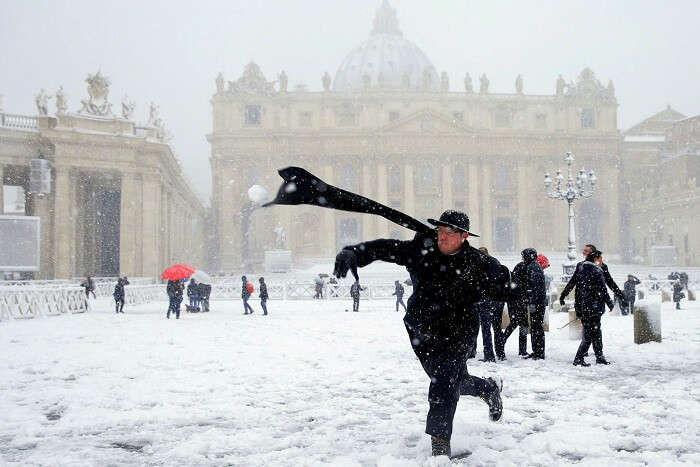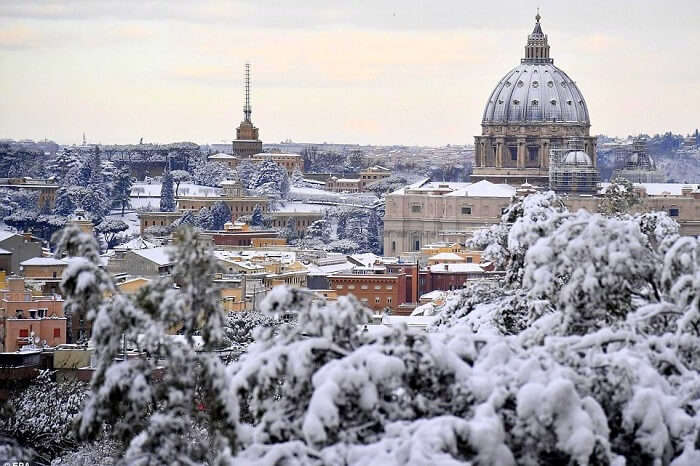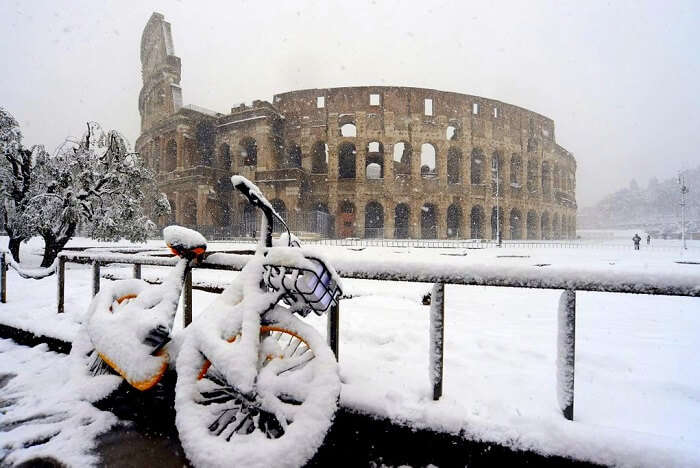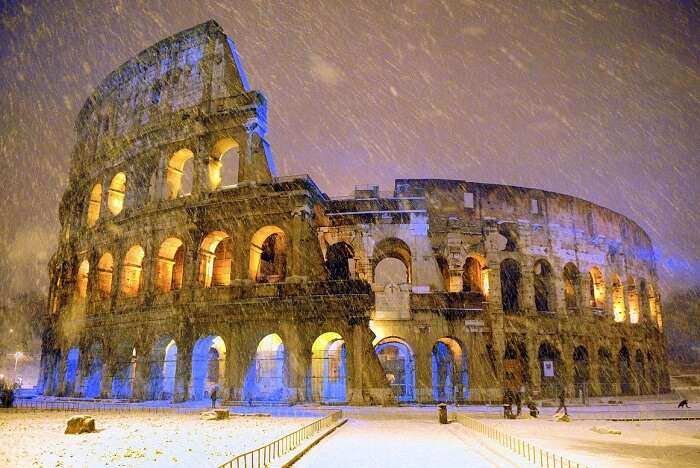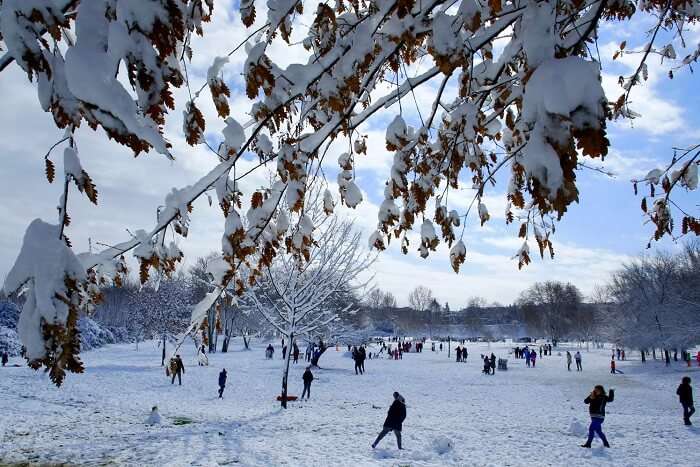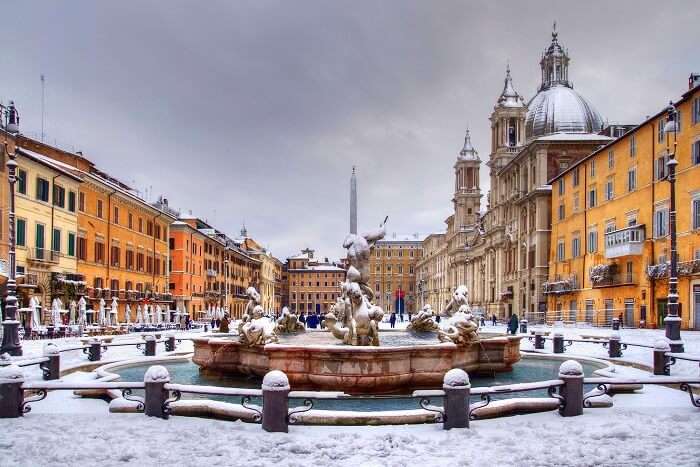 Instagram and Twitter is fast filling up with fascinating pictures of the white wonderland of Rome!
It may not be a big deal for you, but Romans are overjoyed at experiencing snowfall after so many years. So much so that they can't stop talking about it on Twitter and Instagram. Have a look at the mind-blowing pictures that people are sharing of the snowfall in Rome, and I bet it'll seduce your traveler's soul like never before!
1. The Colosseum being showered with snow
2. Straight out of a fairy tale!
3. Even this wee lil doggy is happy!
4. Aerial views of the Colosseum under snow, anyone?
Surreal, isn't it? Now book a trip to Rome and go experience this fantasyland for real while the snowy magic lasts.