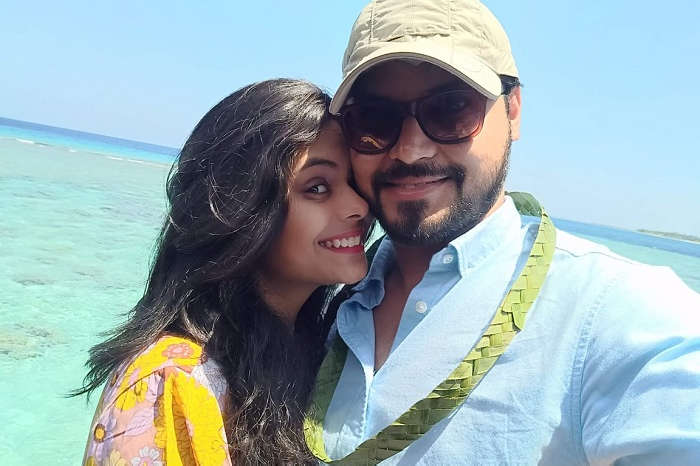 There are some places that will catch you off guard and woo your senses like no other. Despite the multiple tropical places that one can explore around the globe, Maldives is one place that most tourists prefer. The vast network of islands with their enchanting views make for a perfect kind of honeymoon vacay. Soothing aquamarine colour of the waters with a powder white sand stretch as far as the eye can see, what more can you wish for on a honeymoon trip to Maldives? This couple preferred the fun paradise for a reason and their story says it all!
A honeymoon requires a mandatory beach destination. There were many places we had in mind like Bali, Andaman, Mauritius, and Maldives. The stunning islands of Maldives felt like a perfect connection to our honeymoon. Not only the locals are very friendly and warm here, you also get to enjoy the luxurious amenities and request your personal food item to the chef. It surely felt like I was home in Maldives.
The best thing about our trip was the vast biodiversity of this land that left me stunned. With so many vibrant species of fishes around, my first attempt at snorkeling was made perfect in the Maldives. Here's how you can get the best of this land too!
Details On Our Honeymoon Trip To Thailand
Trip Type: Honeymoon
Cost: INR 97,500
Travel Agent: D S Holidays
Duration: 4 Days 3 Nights
Inclusions: Airport transfers, Breakfast, Dinner, Compliments, Stay in Beach facing room and Night water bungalow, Other transfers
Exclusions: Airfare, Lunch, Travel Insurance
Reasons Why You Should Visit Maldives For A Honeymoon
1. Crystal Clear Waters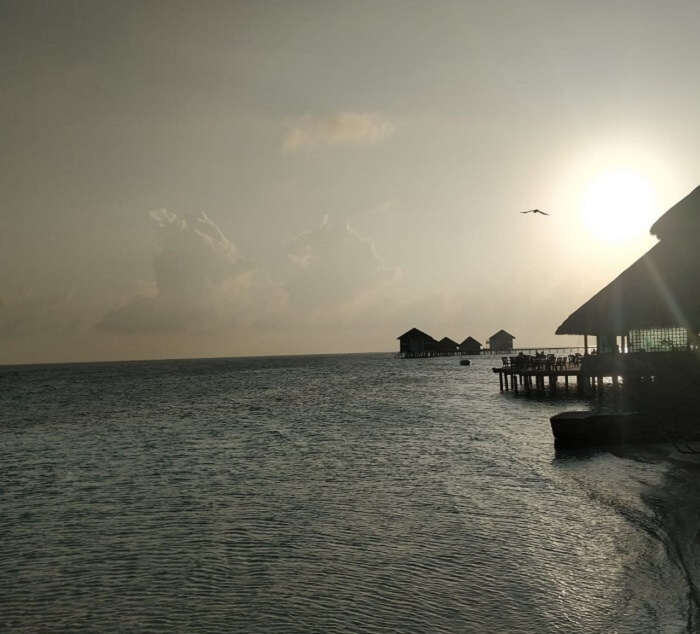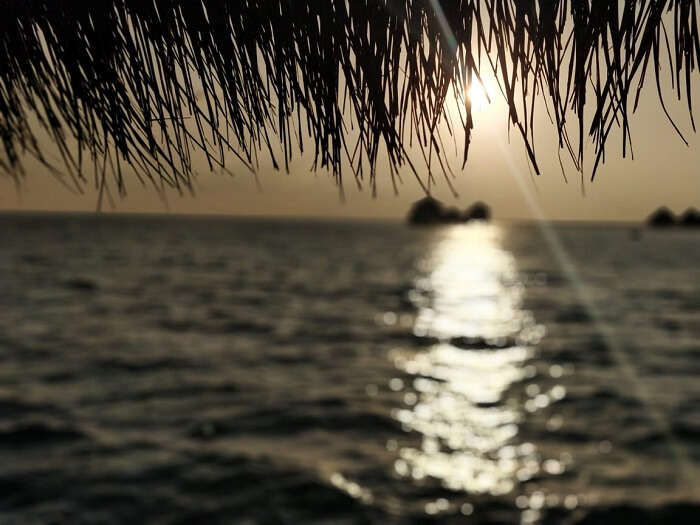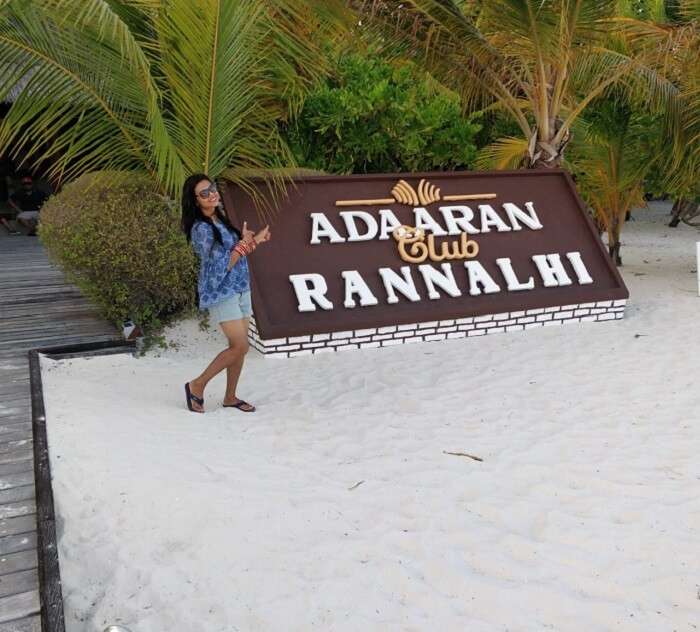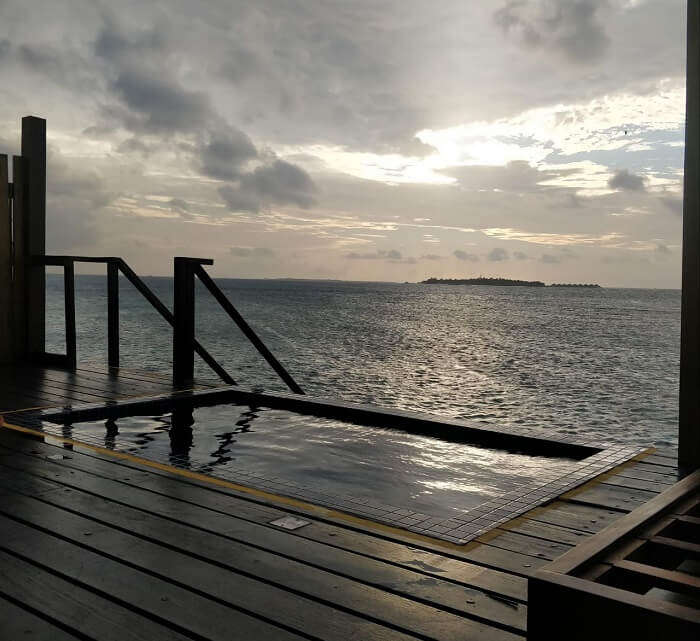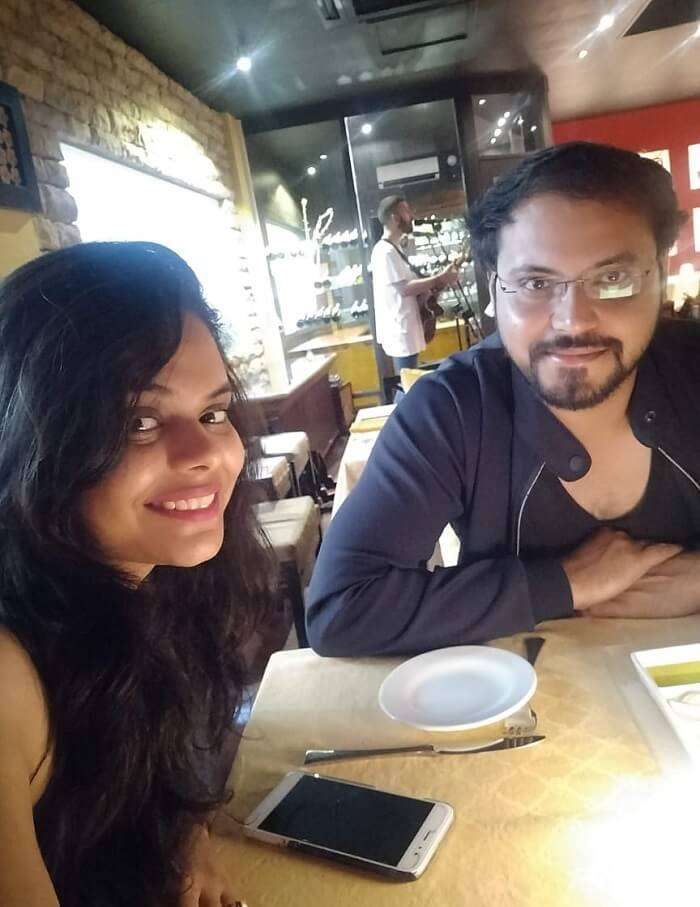 There were soothing views all around us. The island we stayed at was filled with charming seascapes. When you stand near the shore, you can spot almost every creature near the sea bed. This crystal clear essence of the water made us fall in love with this place. We simply could not resist the serenity that this place holds for every traveler. There's no doubt that Maldives is the place to be if you wish to explore a tropical place for your honeymoon.
2. Dazzling Nightlife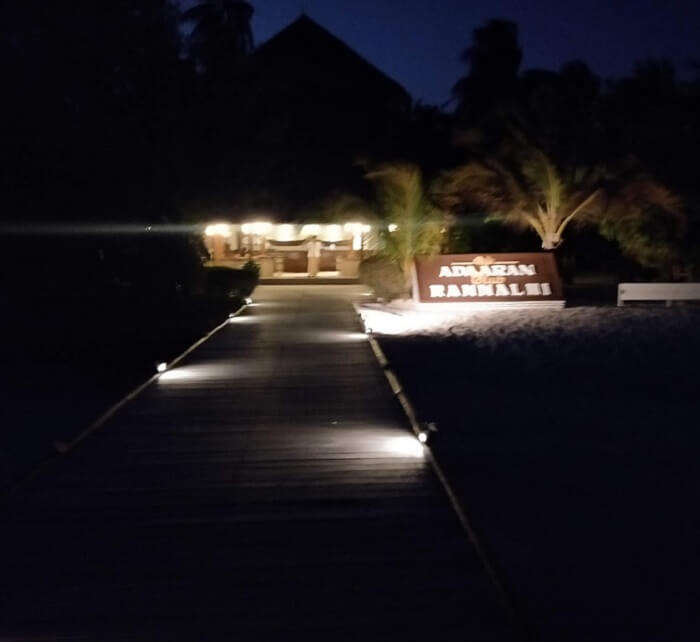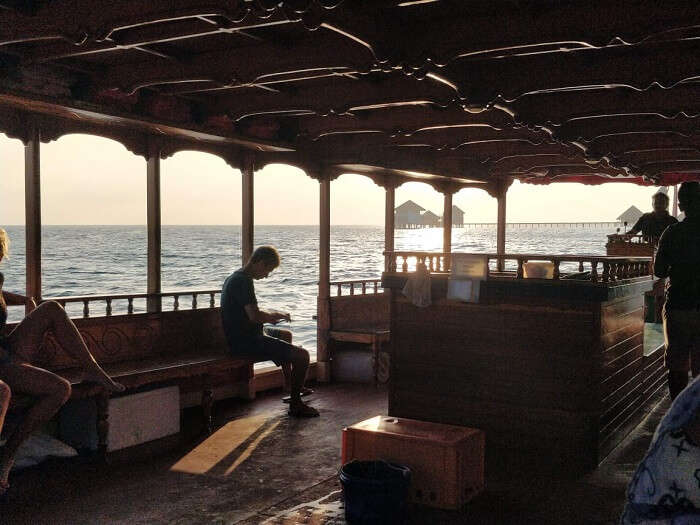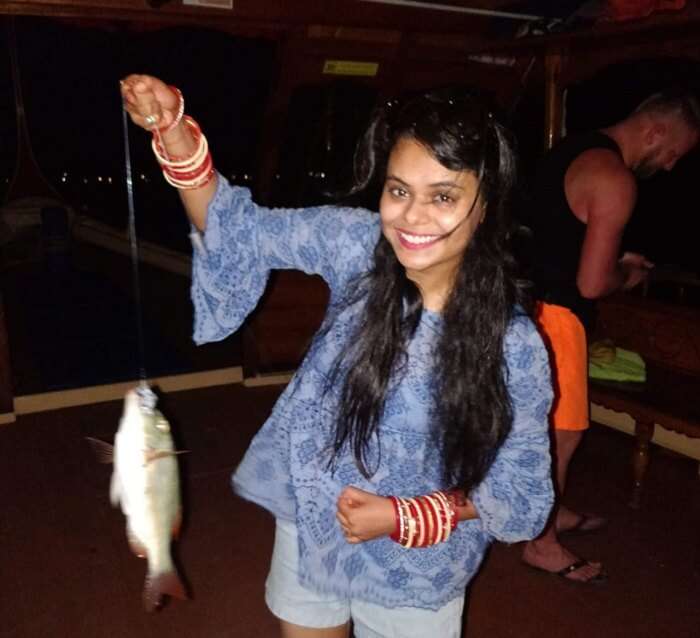 Although we had only 4 days in the Maldives, there was still so much we explored around. Even at night, during our stay at Adaaran Club, we could simply walk about the island and find people singing and dancing to the beats. There were many clubs and bars to be found at that place and if you like to party, this paradise is meant for you! Although some islands in Maldives differ from the other when it comes to having a fun nightlife, so you might want to check where you're going first.
3. Amazing Water Sports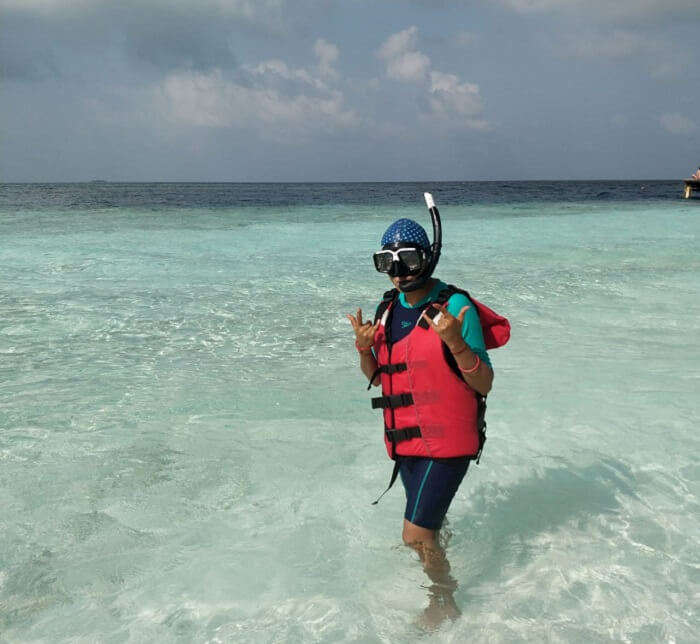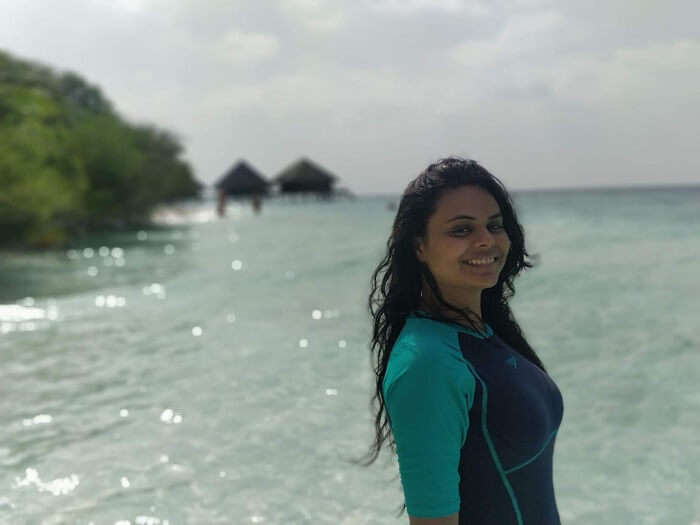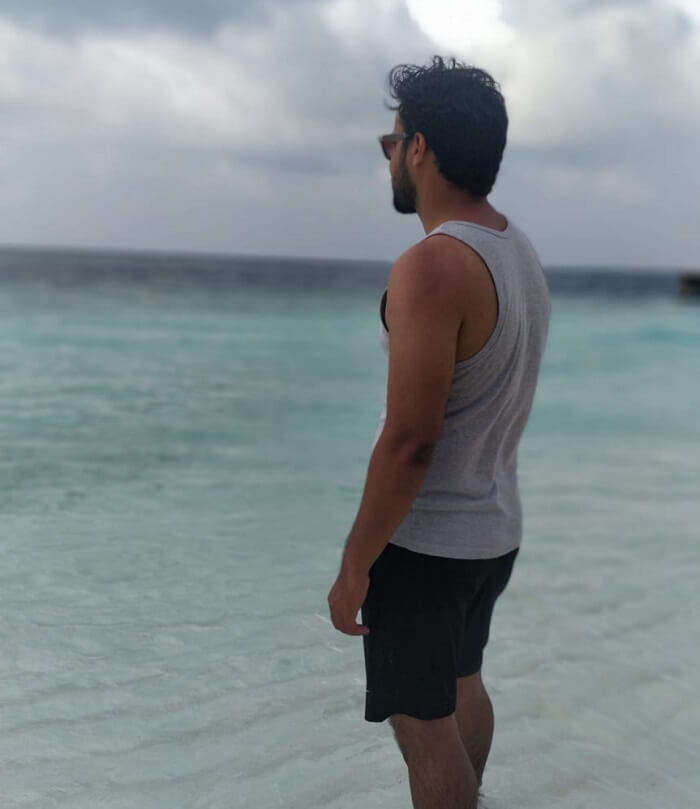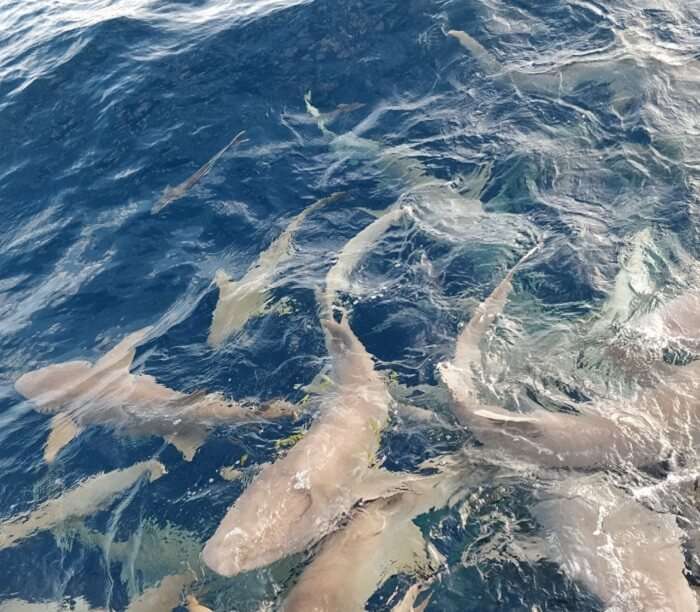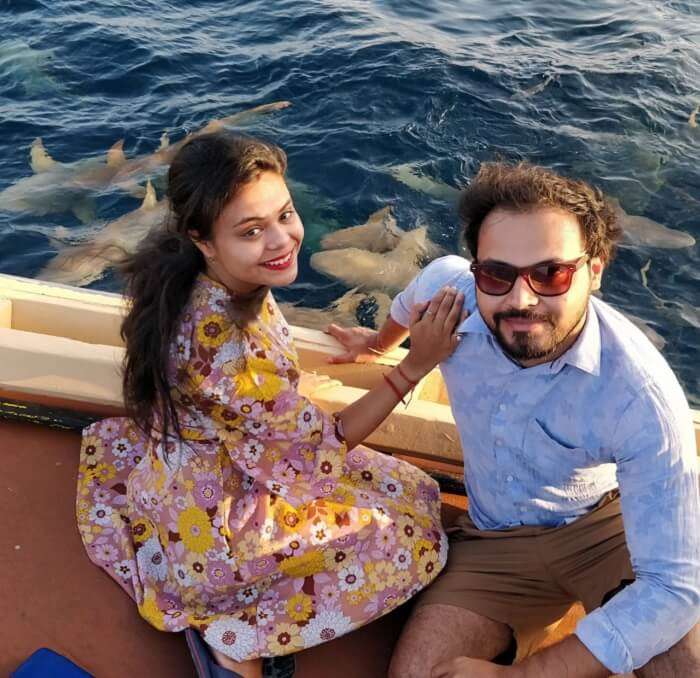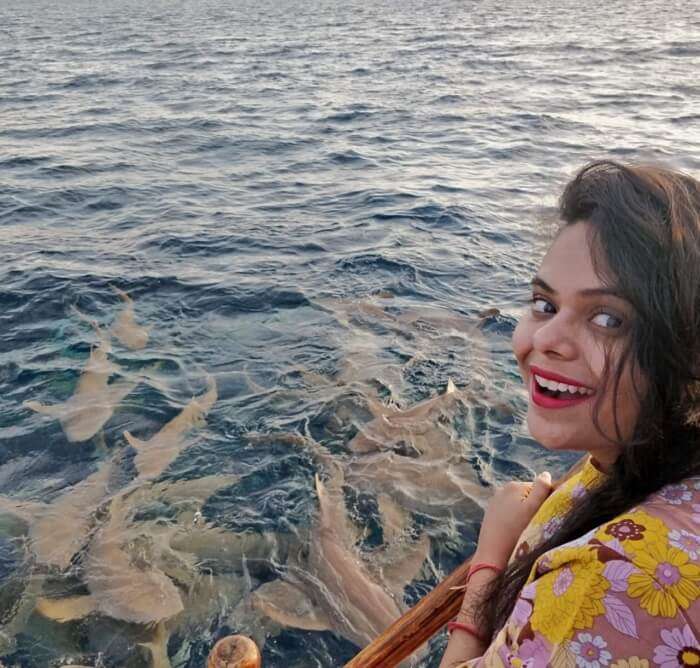 Amongst many other things to try here, we had a fun time trying snorkeling and shark feeding. Snorkeling in the Maldives is one of the best experiences. If you know how to swim, you must try Scuba diving here. Simply witnessing those creatures underwater made me overwhelmed. I even encountered a Manta Ray and got scared thinking it was a Stingray but nothing happened as such. Given the variety of fishes here, this place is a must try for all travelers.
4. Enchanting Islands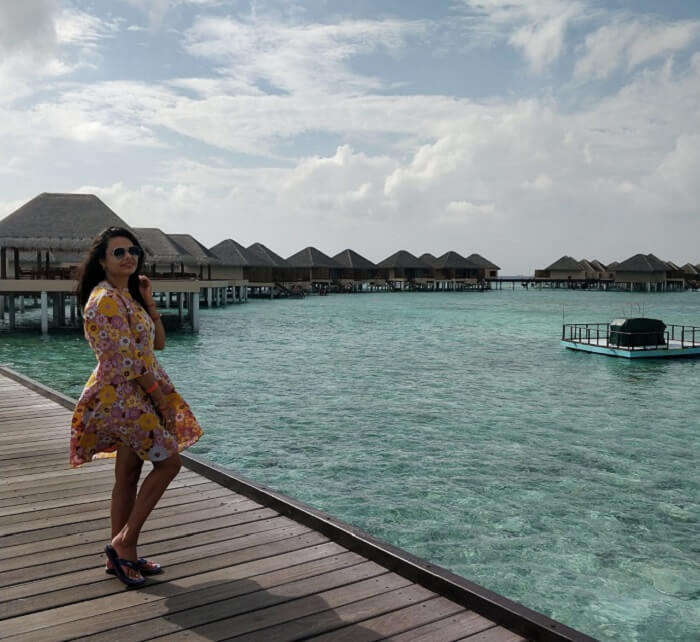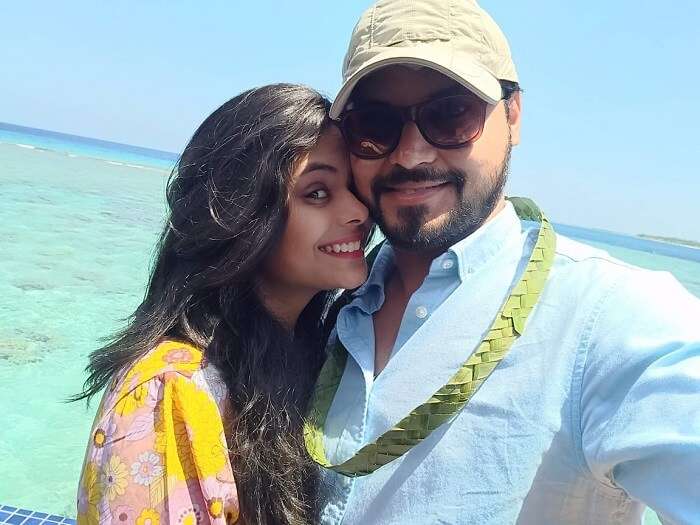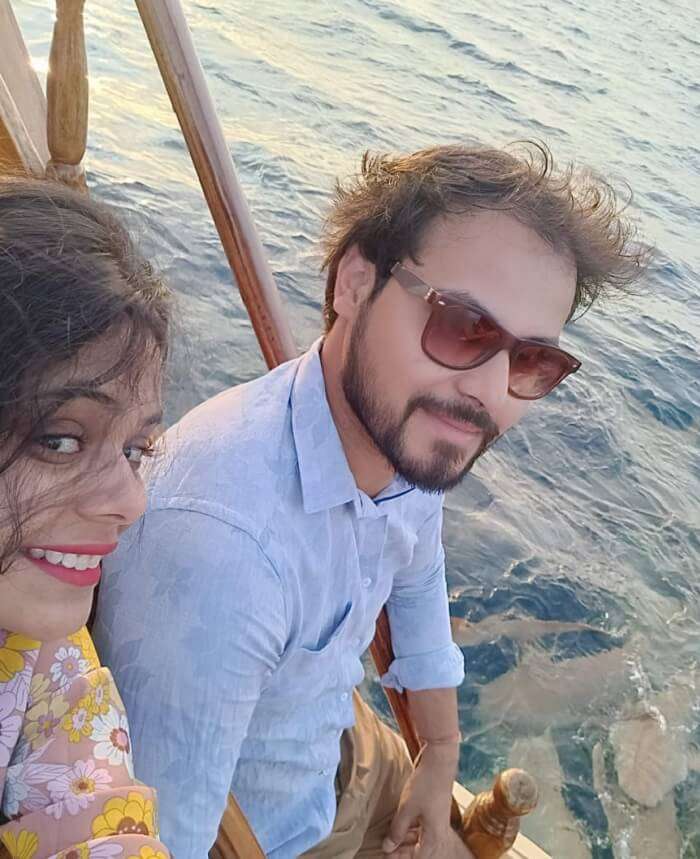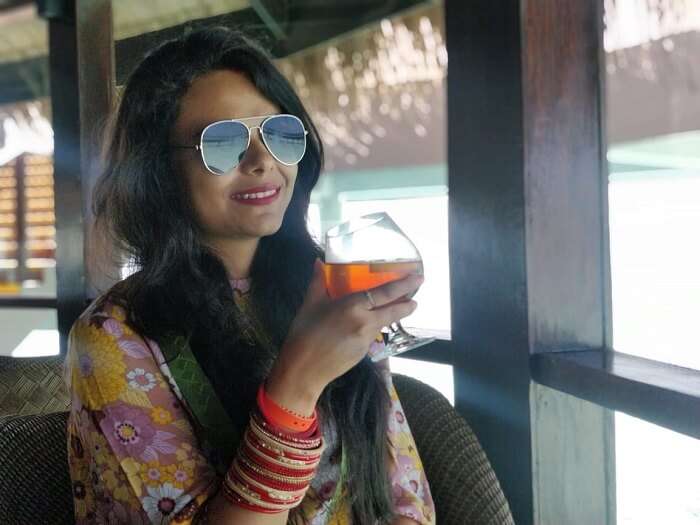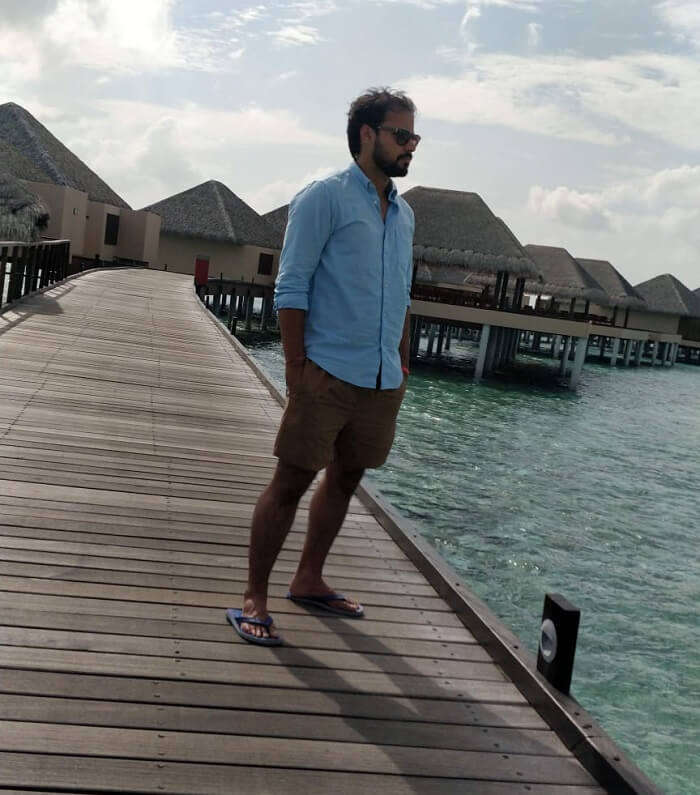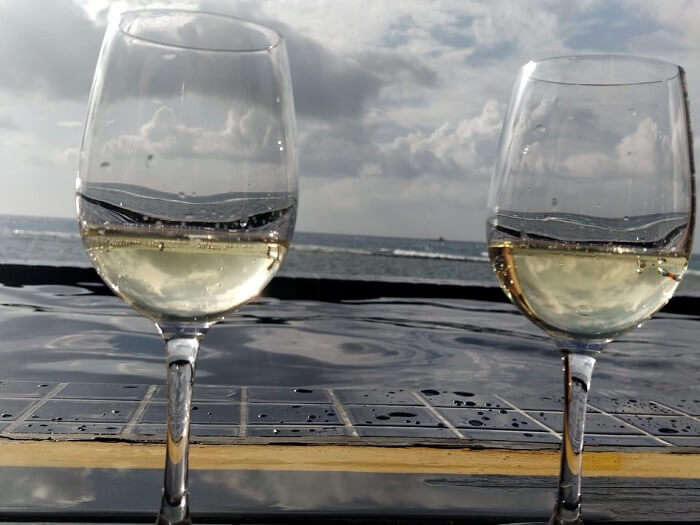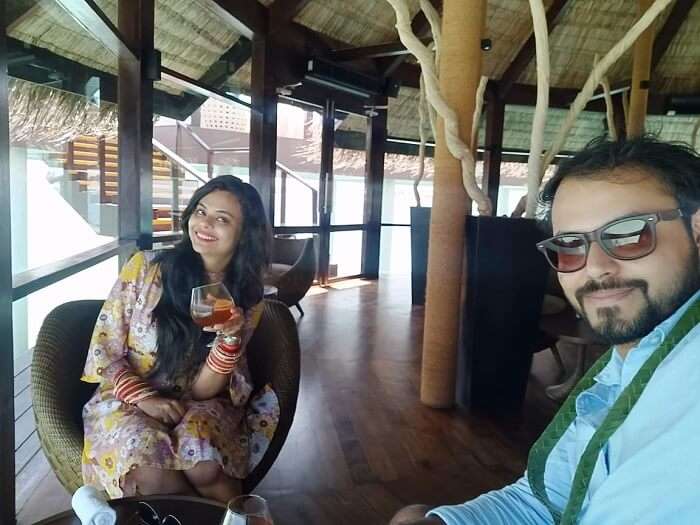 Even though we did not explore many islands in Maldives, out of the ones we did visit, the overall experience was great. Maldives is a land known to have many mesmerizing islands and if you haven't tried island hopping in Maldives, then you're surely missing out on something here. With a ferry to take you anywhere you want, exploring various islands to interact with the locals and know more about their culture is a must have experience. One can also taste their delicious authentic cuisine and learn a thing or two about their seafood recipes.
5. Best Stay In Our Budget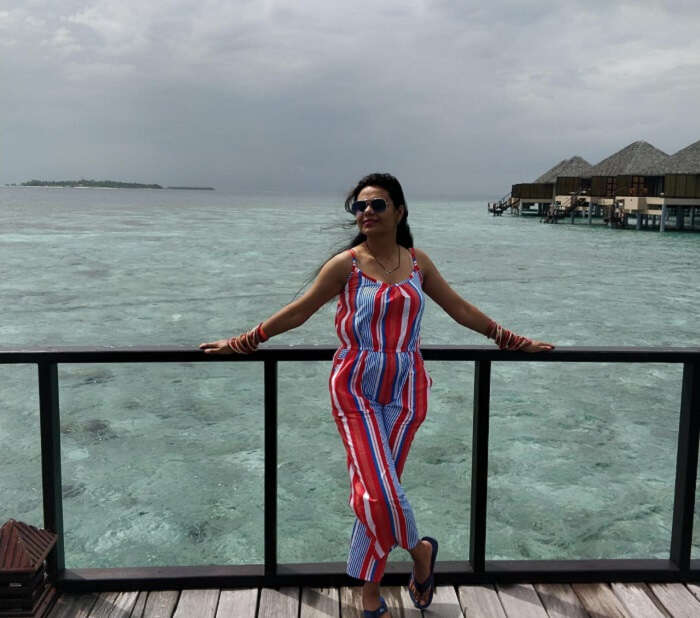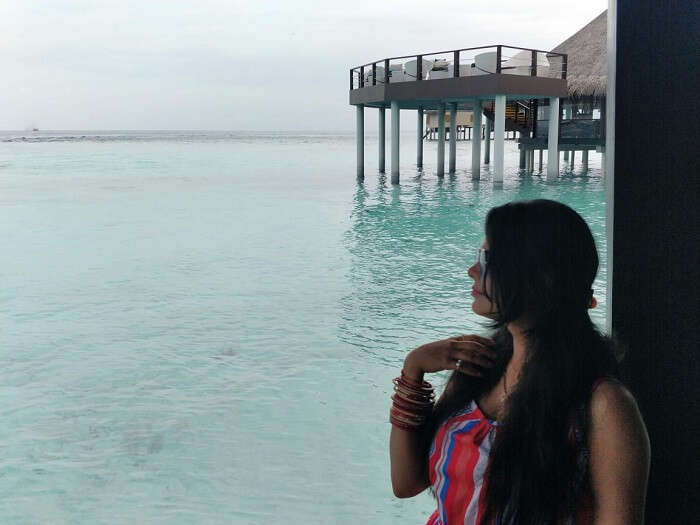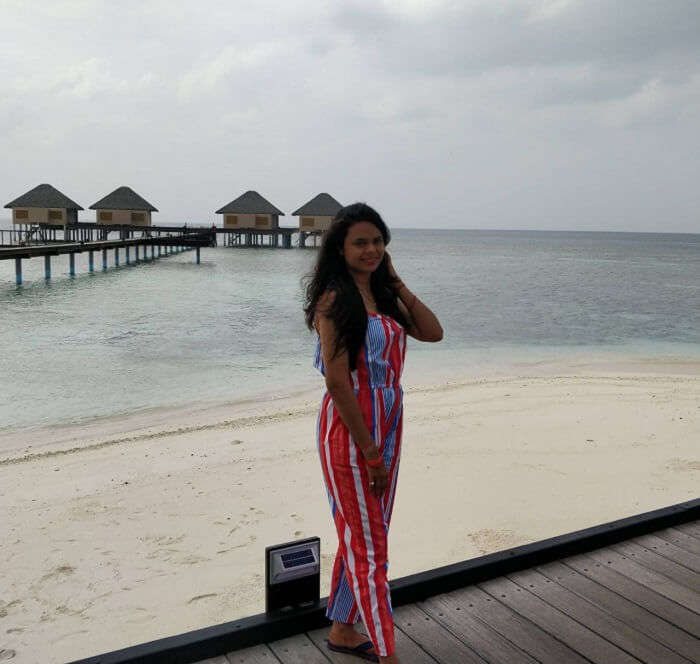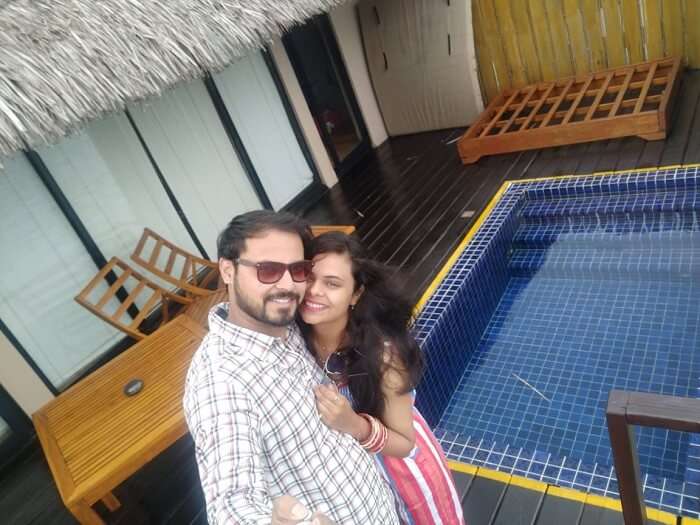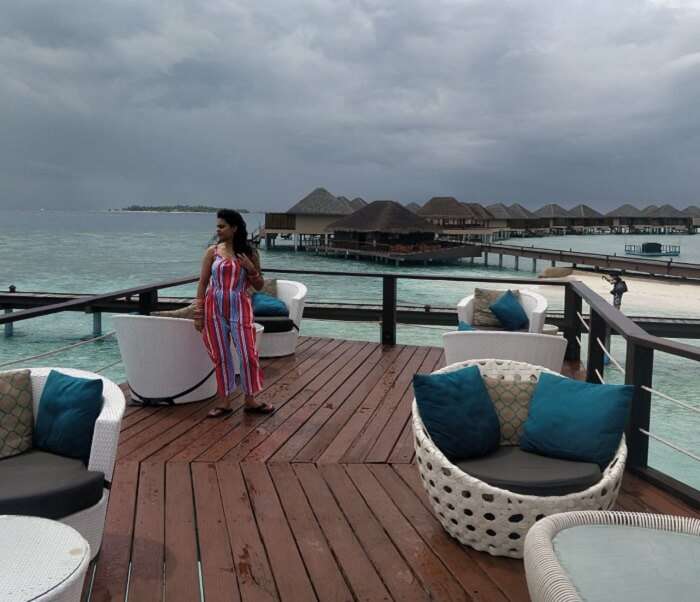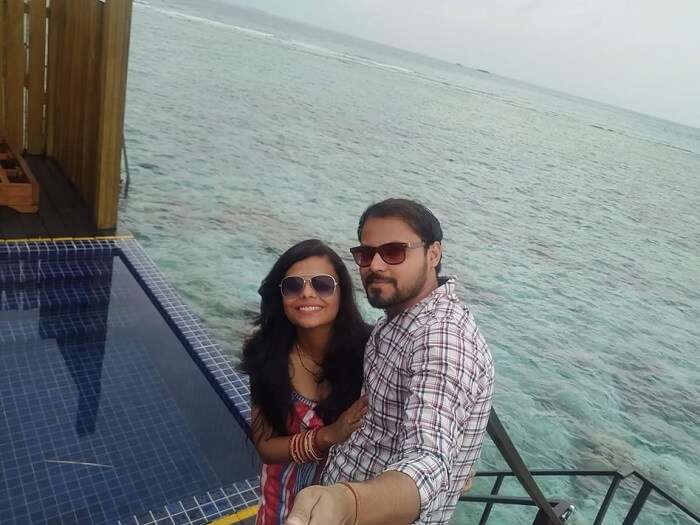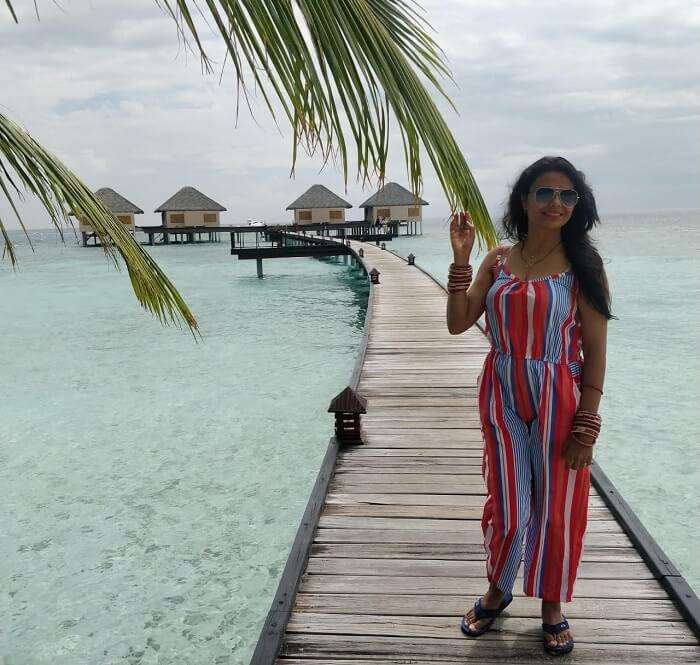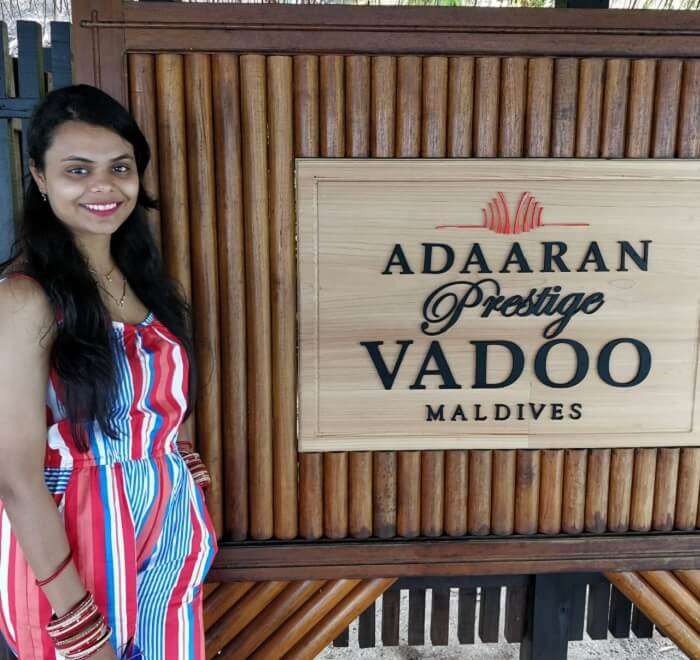 There are a lot of islands and places in Maldives that you can choose to stay. Some of these fall well within your budget too. Just like in our case, we had a package of INR 97,500 and we carried approximately USD 400 which proved to be sufficient for our trip. This really made me feel that even at a place like Maldives, you can stay amidst luxury that will rightly fit your budget.
Highlights Of Our Honeymoon In Maldives
Day 1
As soon as we reached Male and boarded a boat to go to our main destination, that is the Adaaran Club resort, I was excited. The whole journey from Male to our resort was perfect as it was my first time in the sea. At first even though I was nauseated, I settled down after some time when I saw the gorgeous views around me that I hadn't seen before. These views itself made the highlight of my day and I was left speechless.
Day 2
On our second day, we tried snorkeling. As it was my first time in the waters, that too, trying a different activity altogether, it was quite fun and yet soothing. I surely didn't expect to see so many fishes around and that made my day. The colourful creatures below the surface were moving swiftly out and about as we passed them. My honeymoon trip to Maldives couldn't have been better!
Day 3
On the third day, we tried shark-feeding and that in itself, is more than enough of what you can say about the activity. The giant sharks were more than happy to be fed and what's more is that we encountered a shark half the size of our Dhoni (boat in Maldives). It is a strange name to call a boat but that huge shark was nothing less than a rare find in that region.
Day 4
We didn't do much on our fourth day as we had to head back home. I would surely recommend Prestige Vadoo if you don't wish to do much around and simply enjoy the luxurious services that this place has to offer.
Dos And Don'ts For A Maldives Honeymoon
My advice would be to always stay cautious and be alert when you're in Male. In order to pay respect to their culture, laws and religion, dress modestly when you're in this city. Take proper care of your luggage. You must try everything from snorkeling, scuba diving to shark feeding, and fishing. Especially if you know how to swim, you must try scuba and nemo searching.
Don't wander around the sea shore as there are a lot of crabs that you will miss at night and they might harm you. Always wear proper gear while snorkeling as without that, you might end up hurting your feet with the edges of the corals beneath the surface. In case you don't know how to swim, avoid the deep region in the sea.
Tips For Future Travelers
My personal message to all the travelers planning for a honeymoon trip to Maldives would be to always keep an eye around.
Keep your passport safe and stay alert even while exploring this tropical gem and its hidden secrets. You never know what can come your way. Although the people are warm and helpful, there are chances that you forget your belongings due to the scenic charm of this place.
Always cover your belongings like mobile phones etc. with a waterproof cover while entering a region that is prone to splash water across the boat.
Our Experience With TravelTriangle
The overall experience was nice even with a few glitches with the documents. As we had to make an effort to make calls and sort it out a couple of times, it was slightly hectic. However, since everything turned out to be great and my honeymoon experience was one of the most memorable trips, I would like to give a rating of 8.5 out of 10.
A perfect getaway requires some planning in advance. While this couple's story may have inspired you to create your own, it is always better to experience things firsthand and not delay much to a scenic escapade with your loved one. So, what are you waiting for? Surprise your partner with a trip to Maldives for an experience like never before!
Frequently Asked Questions About Honeymoon Trip To Maldives
What is the best time to visit Maldives?
The months of December to February are the best time to visit the Maldives. But, if you still wish to pick a single month out of that, then February is the best month to explore this tropical paradise. With so many things to try here, you cannot go wrong in this month as the weather is quite pleasant and favourable for all kinds of outings here.
Which is the best Maldives island for honeymoon?
I visited only 2 islands. For me, Adaaran Club was totally isolated. It was really good. It is the kind of tranquility and peace which this place offers that one looks forward to for their honeymoon.
Is Maldives worth visiting?
I feel that the Maldives is surely worth the time and money. It is one of the best places for honeymoon. Even if you belong to any nationality, this place offers a perfect experience to soothe your senses.
Can we carry alcohol in Maldives?
No. You cannot carry alcohol in Maldives and to respect the laws, and culture of the locals, it is better if you avoid such activity as it is not allowed.
How do you get around in Maldives?
Ferries, speedboats etc. just like Ola and Uber we have here. Inside Male, cabs and shuttles were there. Transport is not an issue.
What type of clothes should you wear in Maldives?
For the airport, clothes should be decent. They wont force you to cover your head. I wore tracks and top. I saw many people in summer dresses and summer shorts also. Any decent dress would do. Inside Male, you must cover yourself properly. Inside resort, you can wear anything.
Is Maldives dangerous to visit?
No, not at all. I felt that the Maldives was a safe place that I would recommend any couple planning to go for their honeymoon.
Is there a nightlife in Maldives?
Yes. There is a nightlife experience that you can explore in Adaaran Club, you can see the clubs around. A very lively vibe around. At 2 am, we were roaming about the island, and we could see people singing and dancing to the beats, but not in Adaaran Prestige Vadoo. It depends from resort to resort and surely island to island too. So, all you have to enquire about it beforehand with your agent.