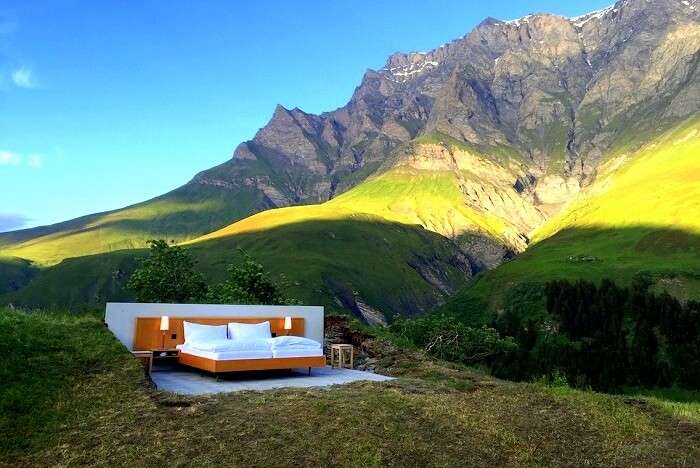 There are all kinds of offbeat hotels in the world, but this one, is the simplest kind. The Null Stern (meaning Zero Star) is an offbeat hotel in Switzerland with one room that has no walls or roof. Yep, there is just a bed, side tables, electricity points and the whole wide valley for you and your partner.
To construct the hotel, the construction crew had to flatten the land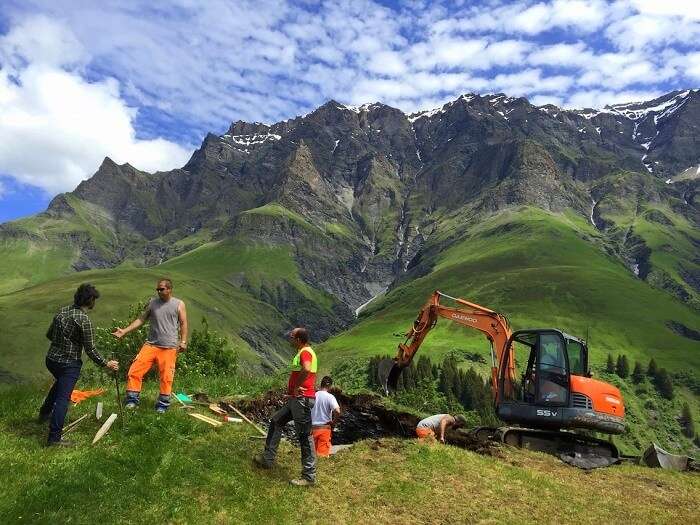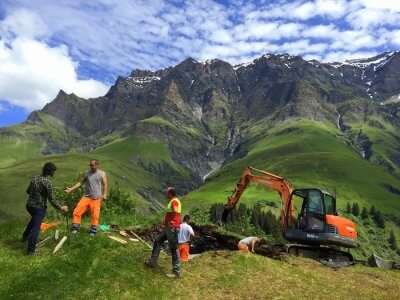 The concept of "Zero Star" is based on the fact that the guest itself is a "star", something which is also showcased with the presence of a private butler. This butler lives in a hut near the "room" and offers room service and meals.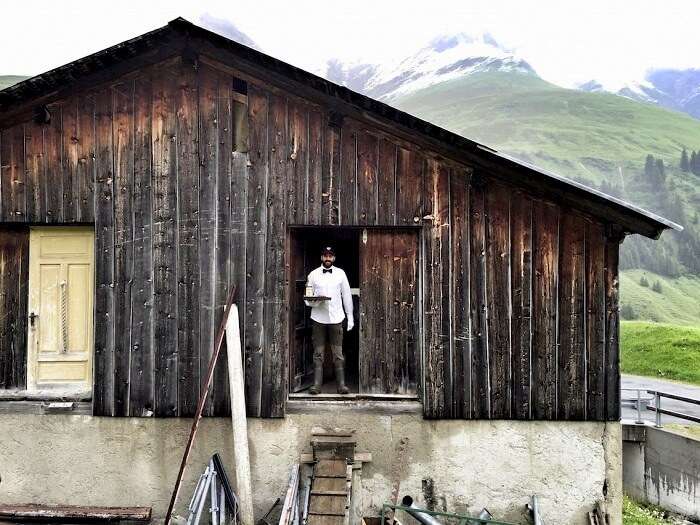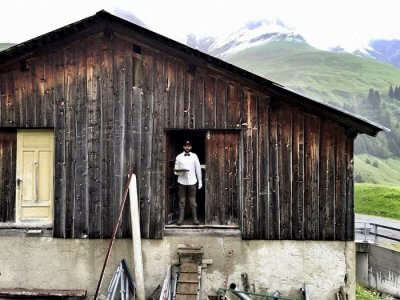 Image Source
The hotel with a bed and linen is located in the middle of the Swiss Alps and offers panoramic views of the valley and all its beauty. At night, the guests have a roof of stars which in itself is a magical experience. And at a cost of about $210 per night, this Bed & Breakfast hotel surely is enticing option for nature lovers who want to spend some quality time with their loved ones.
When it comes to delicious food, it's all sorted!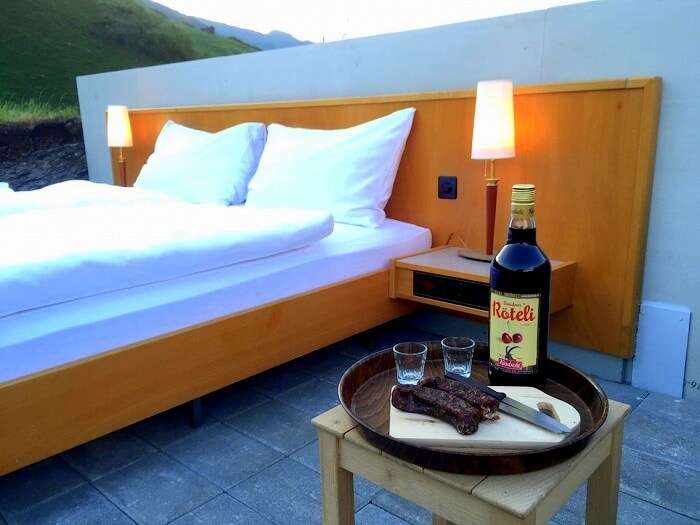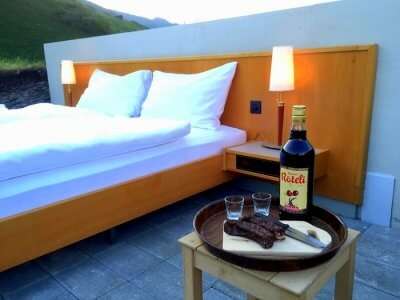 What joy it would be to stay at such a magical hotel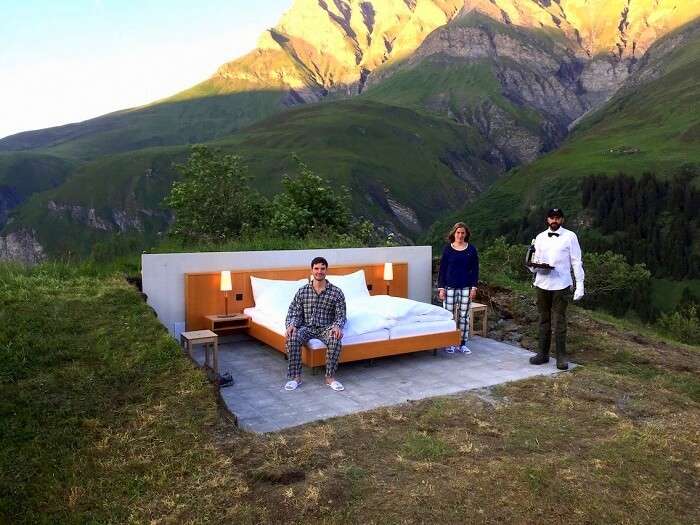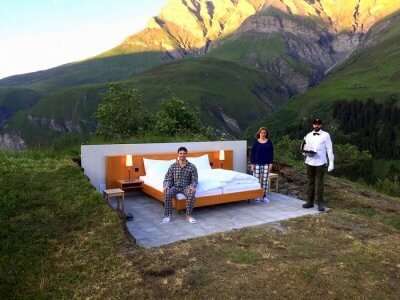 The public bathroom is just 5 minutes away from the "hotel room"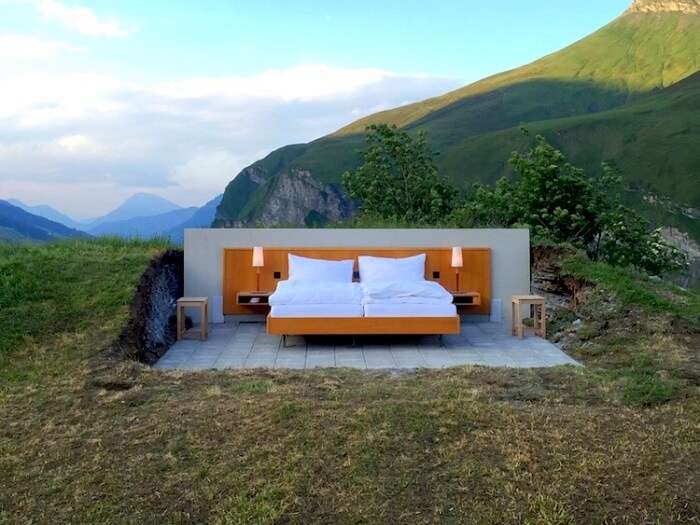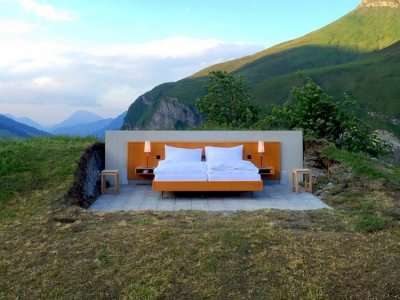 So if you're one of those who want the whole "Switzerland" (pun intended) as their hotel, then this heaven is just for you.
Comments
comments