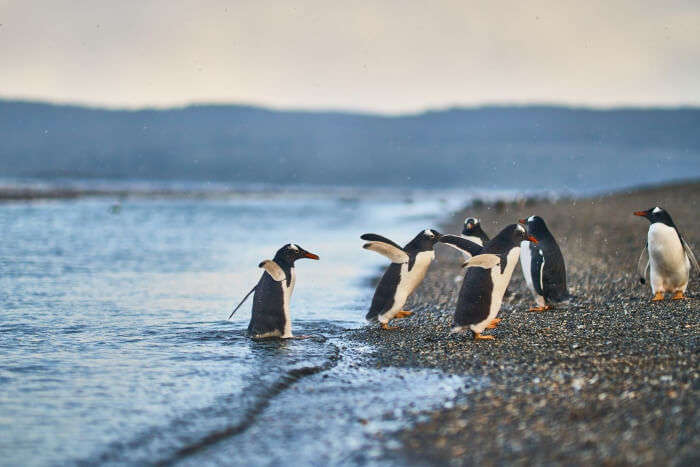 Located in Rivoli Bay on Australia's southeast coast Penguin Island is an island approximately 1.5 kilometers (0.93 miles) south of Beachport. Here we find the Penguin Island, Conservation Park. The Penguin Island is home to the world's largest population of Little Penguins who come here once a year to breed and nest. Tourist times are strictly limited, and tourists are allowed only through particular sunshine hours from September middle to early June. Pelicans, sea eagles, albatross and a number of other native bird species, and maybe even a pod of dolphins can be seen here apart from the penguins.
How To Get To The Penguin Island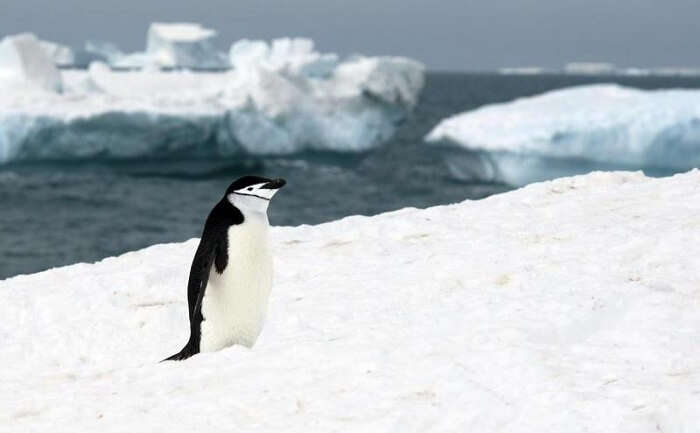 If you are looking for an incredible tourist destination for a nature holiday then the Penguin Island is just the ideal place. Located just 45 minutes from Perth, this divine island has everything you'd want for a calm relaxing holiday. Even the journey to Penguin Island is as beautiful as the destination. It's a five-minute ferry ride from the glorious Shoalwater Islands Marine Park. Crystal clear water surrounded by sandy beaches, in the heart of marine , this is the perfect place to spend your vacation. You can go on a cruise to see the wild dolphins and the rare Australian sea lions or you can even spend your day just strolling along the water at the beach and have a nice picnic with your family and friends on Penguin Island, Perth.
Must Read: Islands Near Melbourne: Your Guide To A Tryst With Untainted Natural Beauty In Australia
8 Ways To Go Crazy In The Penguin Island
Go for go-karting on the 750-meter scale replica of the Grand Prix circuit and challenge yourself with individual lap times. Get set to have an incredible holiday at the Penguin Island, Australia.
1. Go For Scuba Diving At Penguin Island, Western Australia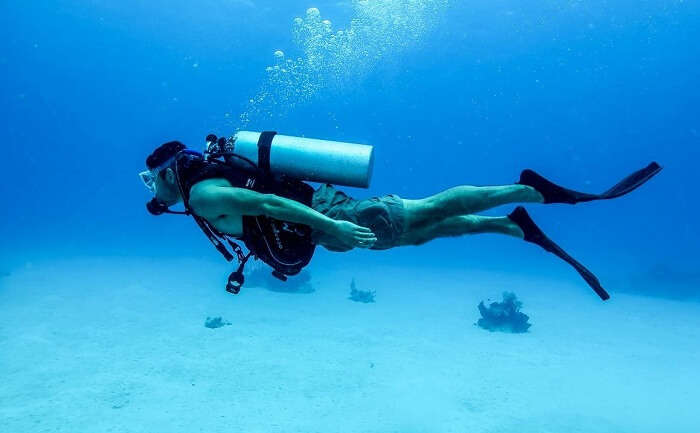 Once upon a time, some 12000 years ago, there lived a girl who ran away with her lover, against all those stopped her. But unfortunate as she was, she was captured and killed with her lover just north of the Penguin Island at the Singing Rock. The legend of Aboriginal tribe has it that her singing can still be heard at that rock. A place of legendary tales and a home to an array of seabirds, this is the place to be for an amazing experience. Explore the cliffs and the caves and go scuba diving with the penguins. A walk at the natural habitat center or a cruise to see the dolphins, this place will not disappoint you.
2. A Visit At The Penguins' Colony At The Penguin Island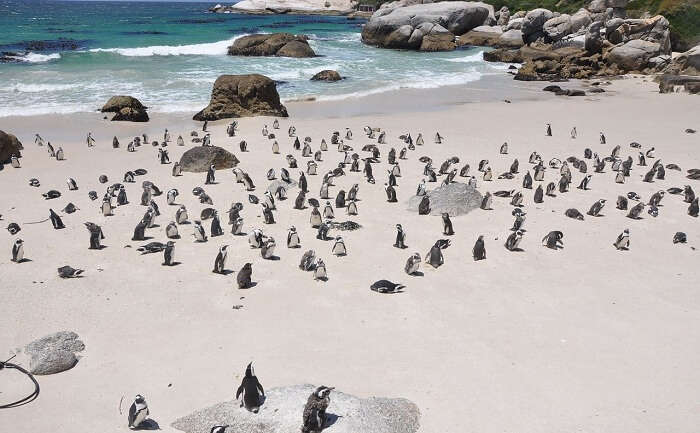 Get set for tenting at the penguins' colony. Home to approximately 1200 little creatures walking around, it's like a little penguin colony in itself at the Penguin Island, Australia. They aren't so easy to spot so don't be disappointed if you can't spot them at first. You can either see them flying underwater in their territory or waddling awkwardly in their hidden nooks and corner. These penguins are at great risk from predators and other threats to make sure you don't litter around as it can be hazardous for them.
Suggested Read: Australia Tourist Attractions: Do The Dare To Visit All These Places On Your Aussie Trip
3. Go On A Ferry To Penguin Island Tour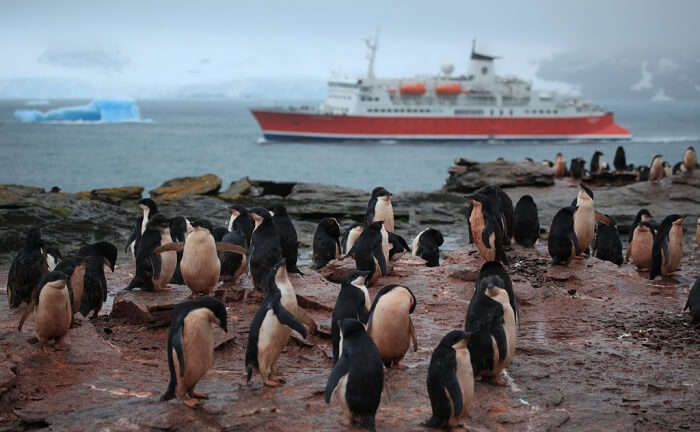 The Penguin Island is not just a scenic wonder, it is also pocket-friendly. For just 18$ (27$ if you want to feed the penguins), the Penguin Island Ferry Price is economical and offers best which will take you to the island. And just like this, you can also take the Adventure Tour to see the magnificent dolphins. Now if you want to go in the water and make some friends, you're going to pay an extra 205$, it'll be worth it. You can also go Kayaking and Kite Boarding and have the adventure of your life. This is definitely going to be your most memorable ride to the Penguin Island, Western Australia.
4. Adventures At The Philip Island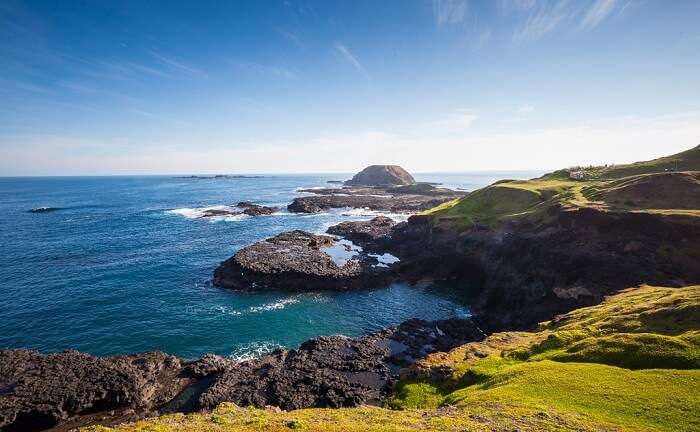 If you're in the mood for a long drive and a day of adventure, Philip Island is the place to be. A 90-minute drive to the South of Melbourne or a ferry ride from Stony Point will take you this haven of picturesque, wildlife and adventure. After their day of fishing and swimming, the penguins return to the shore and you can catch a glimpse at the Summerland Beach. Head to the Koala Conservation Centre to meet these cute little fur balls. Keep your eyes out and cameras pointed at the top of the trees, for they will be hanging like CCTV cameras. You can spot all kinds of migrating birds in the Philip Island.
Suggested Read: Australia On A Budget: An Ultimate Guide For Enthusiastic Backpackers To Explore The Best Of The Country !
5. Penguin Island Beaches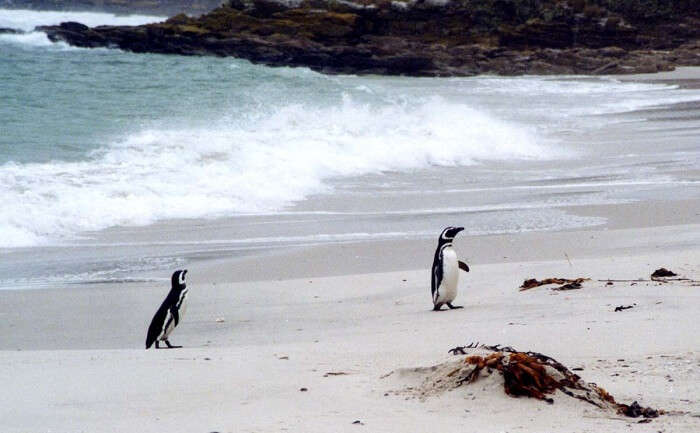 For real beach time without being pushed then, the Penguin Island Beaches are the right place. The Penguin Island beach is by no means a party beach. If you are looking for a respite from the crowd then the Penguin Island Beach is the destination. And while you have your binoculars, you can also sight the short-trailed shearwater birds, also known as the mutton birds. They fly for 8000 kilometers from the Alaskan Aleutian Islands to Phillip Island. Also, make sure to watch the Pelicans feeding every day at midday if you want to see how it happened in Finding Nemo!
Penguin Island Accommodation
Challenge your mind with puzzles and mazes, running through the mysterious caves and scare rooms. But do enjoy your usual sleep at these amazing hotels
1. Ocean Beach Hotel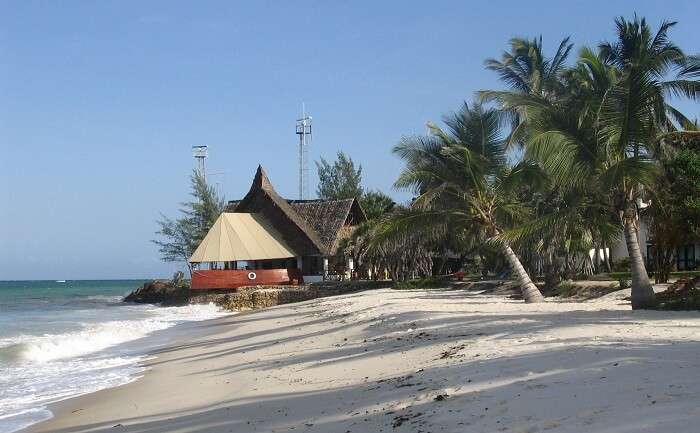 With spectacular ocean views, this is one of the best beachside bars in Perth. With the picturesque view of the Indian Ocean, enjoy breakfast at the CBLU Restaurant from 7 am in the morning. Enjoy the pool table and watch your favorite sports at the Public Bar.
Location: 140 Marine Parade Cnr Marine Parade and Eric Street, Cottesloe, Western Australia 6011 Australia
Suggested Read: Fraser Island In Australia: An All Inclusive Guide To The Largest Sand Island On The Planet
2. Permelia Hilton Perth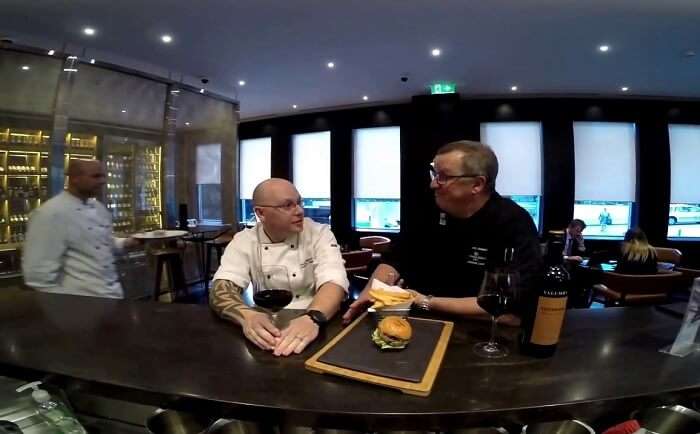 Parmelia Hotel is the ideal location for business or leisure purposes. Placed in the heart of the city, it is in close proximity to major tourist attractions, such as the Perth Convention Centre, His Majesty Theatre, Swan River and Kings Park. With all five star amenities, you can imagine and then some more, spend your vacation in this perfect abode.
Location: 14 Mill St, Perth, Western Australia 6000 Australia
3. Winery Boutique Hotel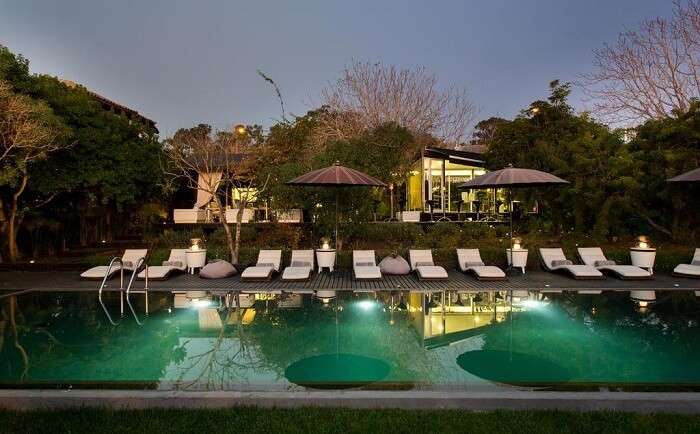 Winery Boutique Hotel's name comes from the evergreen vegetation almost 10 meters high. It is about one hour from Santiago and the Casa Blanca Valley is just a little away. It is one of the 10 world wine capitals consisting of 17 vineyards. There are countryside, beaches and tourist places will make your stay in the Penguin Island most treasured.
Location: Avenida Doctor Guillermo Mucke 110, Algarrobo 2711308, Chile
Further Read: 15 Reasons Why Spending Winter In Australia 2022 Is Better Than Being Anywhere Else!
This mystical Penguin Island with its natural untamed shorelines, surpassing wilds, clear aqua lakes, and copious natural life with the Island's most celebrated occupant, the Penguin has more in store for the tourists. A perfect place for wandering souls visiting Australia. If you didn't get to see enough penguins at the Penguin Island, worry not because Philip Island will give you a Penguin Parade. We are sure that you now know how amazing Penguin Island is. So when you plan your trip to Western Australia next, you know where to head to. Have a great time globetrotting people!
---
Looking To Book An International Honeymoon?
Book memorable honeymoon on TravelTriangle with 650+ verified travel agents for 65+ domestic and international destinations.
---