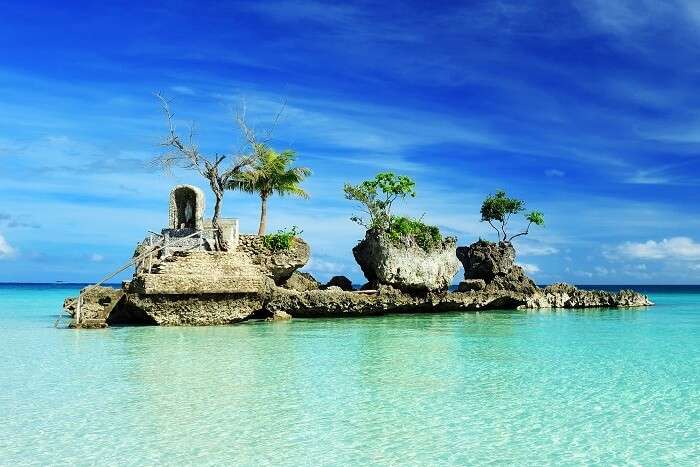 Right after everybody across the world celebrated the Earth Day with much zeal and enthusiasm, a major turn of events led to the shutdown of one of the Asia's leading beach destination. Renowned for its refreshing palm trees lined along the shimmering coastline of soft white sand beaches, the pristine Boracay Island has been shut down temporarily by Philippines Government for an estimated duration of next six months, w.e.f. 26th April, as per the leading dailies.
Here's Why Philippines Shut Down Boracay Island For 6 Months

Suggested Read: Beach Or Mountains? Let These 10 Traits Decide Whether You're A Beach Baby Or A Mountain Monk!
Owing to the infinite volume of garbage that has been dumped in the ocean on a consistent basis, the Boracay Island has turned into a legit "cesspool" as per the words used by the President of Philippines, Rodrigo Duterte, himself. Despite the warnings issued by the President to stop the dumping the of the garbage into the ocean, the whole island stands still as the island's tourism is threatened by the present scenario of fast-paced development and increasing pollution.

While there are no signs of a proper sewerage and drainage system on Boracay Island, the rapid growth of hotels and travel-related industries is leading the firms to dispose the waste into the sea. Hence, the Government of Philippines has decided to shut down the entire island for six months so that the whole drainage system could be repaired and restored.

Suggested Read: 59 Weird Yet Fascinating Places All Across the World
In addition to that, the President stated, "As long as there is s*** coming out of those pipes, I will never give you the time of the day to return to Boracay Island." During the period of these six months, it is estimated that not only the lives of about 36,000 locals would be affected but the set target of attracting close to 7.4 million travelers annually would also go down the drain as tourism is the only source of generating business for the island.

So if you had been planning to go to Boracay Island, procrastinating your plans would be the right thing to do, and for those who had already booked the tickets, this would be the right time to proceed with the refund.
Nonetheless, looking at the brighter side, the island is temporarily being shut down which means if all of us start traveling responsibly and keep our s*** together, we'll be able to embark on a clean, comfortable, and a hassle-free holiday to Boracay Island soon!