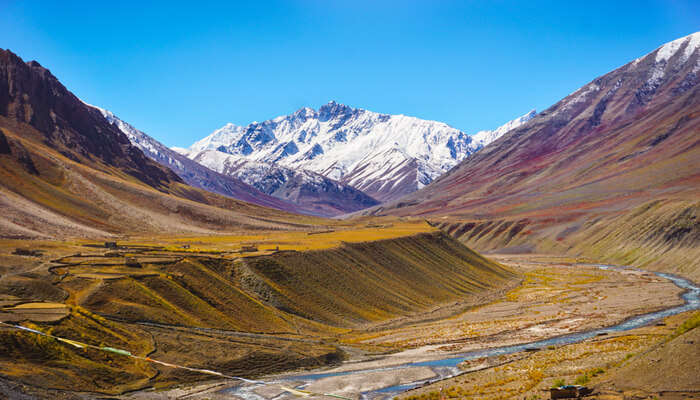 Parvati Pin Pass is one of the most beautiful natural passages in the state of Himachal Pradesh near Kullu and Manali. The Pin Parvati Trek soon picked up as one of the most popular adventure activities. Located at the height of 5,319 meters above sea level, this mountain pass is near Himachal Pradesh and connects Parvati Valley to Kullu on the Spiti side. People seeking adventure often choose this exciting trek opportunity to witness the snow capped Himalayas that offers an enchanting experience. The base camp welcomes you with the splendid views that will leave you mesmerized, without any doubts. As you climb further up, the spellbinding beauty tends to enhance, leaving you speechless. Scan through this guide to find all the answers that you might have about this wonderful experience!
Why Should Someone Go To Pin Parvati Trek?

The answer to the question is simple and easy. The Parvati Pin trek to a person is a life-changing opportunity. It is one of those treks where you find diverse landforms and experience different forms of nature in a single trekking journey. Parvati Pin trek will always remain as a cherishable memory to a person for the rest of their life.
About Pin Parvati Trek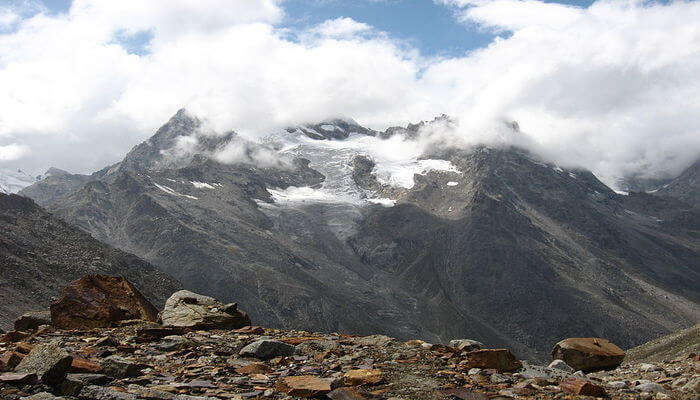 Distance
Usually, an individual will need to travel a distance of 10km per day with a total distance of around 1100km to cover during the entire trek. In general, most of the trekking point base camps are from Kullu and Manali. As those places are easy to reach and are well connected to all the other parts of the country.
The Route
First, people usually take a bus and reach the base camp with maximum people boarding a bus from Delhi to reach the starting.
The distance covered from Delhi to Manali is around 510km which is about an 11 to 12 hours drive from Delhi to reach the base camp. The trek starts from the base camp. The trekking party stay in Kaza for a day and gets ready for the next day's trek.
The next day begins with a drive of about 2-3 hours to Mudh village. From the Mudh Village, the group treks to Tiya, which is about 2-3 hours distance.
Then a trek from Tiya to Shia follows. The time taken for the completion of the trek is around 5-6 hours.
The next phase is 5-6 hours long trek from Shia to the Pin base camp. Then from the pin base camp, the trekking group travels to Mantalai via Pin Parvati Pass. It takes around 12-13 hours to reach Mantalai. From Mantalai groups can also visit Mantalai lake.
The next phase of the trek involves travel from Mantalai camp to the Odi Thach campsite. The time taken to reach Odi Thanch campsite is 4 hours, this is followed by an 8 hours trek from Odi Thanch to Tunda Bhuj. From Tunda Bhuj, the group continues with a 4 hours long trek to Kheerganga. And finally, the trek is completed upon reaching Barshaini.
Expenditure
There are different packages available for different price points. There are various platforms where you can book a trip.
The price range is from 25,000 INR to 35,000 INR. One can book a package according to their convenience. The package includes all the expenditure from food, water to even hotel room bookings. The company provides accommodation for everything.
The price range is mostly due to the variety of packages and accommodations (whether you want a room of your own or a sharing room or tent). It also includes the fees of the guides and transportation facilities provided by them.
Must Read: A Guide For Trekking In Solan Valley: A Paradise For Trekkers In Himachal Pradesh!
Best Time For The Pin Parvati Trek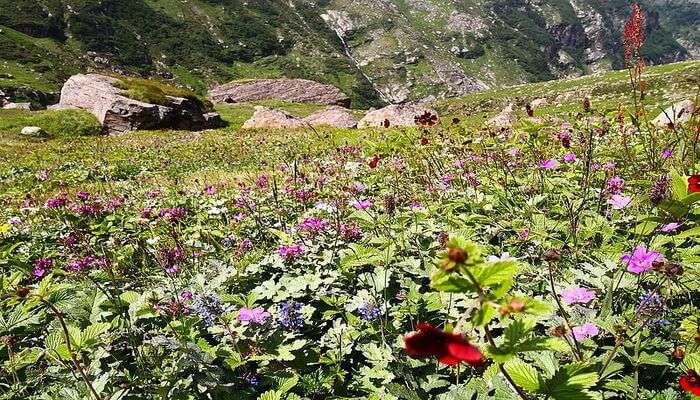 Monsoon (June to September)
These months are not the quintessential rainy months in the area but a time when the snowmelts and the weather is favourable for the trek and also easier makes it the best time to visit the Parvati Pin Pass is in between June to September. A question may arise about heavy rains are seen in Kullu and Manali during the suggested time frame. Even though it may rain in Kullu and Manali but on higher altitudes, it is always a bit warm and sunny and even a minimal amount of snowfall is seen, which furthermore enhances the trekking experience for the entire trekking party. The Pin Parvati Trek in Himachal Pradesh should be taken at this time.
Summers (January to May)
The temperature is favourable since from January to May. But the snowfall rate is high, which makes trekking difficult. The temperature in these months, however, is recorded as 12°C- 20°C in the daytime and during the night it is recorded from -6°C to 4°C. So the day time is good to do this activity.
Winters (October- December)
An extremely unfavourable time to visit the place, these months see extreme temperatures and snowfall make it impossible to do the trek. The temperature dips to below 0 degrees and there will be snow every now and then, making it tough to navigate through the pass.
Suggested Read: Top 14 Adventure Sports In Himachal Pradesh That Will Give You That Adrenaline Rush
Fitness Criteria For The Trek
Image Credit: Skeeze for Wikimedia Commons
Disclaimer: The image is for representation purposes only.
All excited about conquering the Pin Parvati Pass Trek? Here are the fitness parameters that you must qualify before you leave for your vacation!
If you have previously done at least two treks of 4000 mt. or 13,100 ft, then you are eligble for Pin Parvati Pass Trek.
This trek is quite tough and you must be able to cover 5 km in 30 minutes. 
You must able to carry 10 to 15 kgs of weight while you are on this thrilling trek.
If you have conditions like high blood pressure, heart problem, epilepsy, and asthma, then you can't head on this trek.

Suggested Read: 13 Restaurants In Himachal Pradesh That Brings The Delectable Taste Of The Himachal Food!
Trek Essentials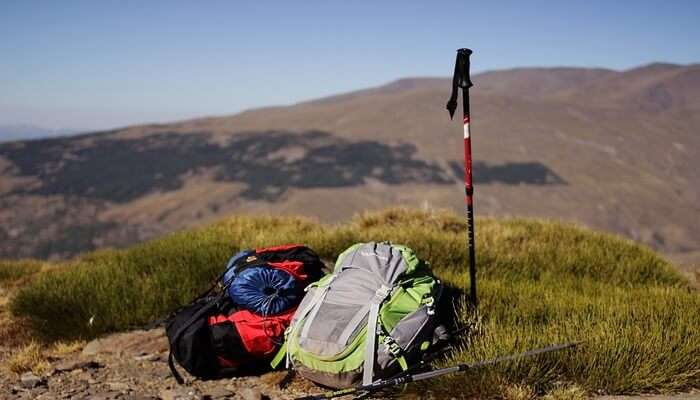 Trekking is an adventure sport. It provides an unmatched adrenaline rush. Trekking in the high mountains provides one of the best experiences of your life. But it is essential to keep in mind the dangers of the high mountains and being prepared for any emergency is the key.
Suitable clothing options: First and a significant need is a wardrobe. People must include garments that are suitable for winter wear. Woollen clothes are highly recommended. Waterproof track pants and jackets are compulsory. Windproof jackets, waterproof gloves are also recommended.
Backpack essentials: People must carry a sturdy backpack, having 60-70 litres of capacity. The pack must contain plastic or a waterproof lining. Waterproof bags and clothes are recommended so that they insulate the warmth and protect the clothes from getting wet during snowfall.
Suitable Shoes: High ankle trekking-shoes are recommended. The higher ankle gives one the support and grip required for trekking. Grip in the shoes plays a significant role. As the grip of the shoes holds you and gives you inclination and frictional force. If the grip is not right, the frictional force between you and the mountain will be less and you will be sliding down and can't trek down the hill.
Pole for Trekking: After the shoes, your body depends on the pole used for trekking. It supports your body to wait and helps you pull your body upwards and climb the mountain. Hence a reliable and flexible stick is necessary for trekking.
Other necessities: To avoid breaking your skin, carry moisturizers . To avoid breaking and bursting of your lips carry a chapstick. The torch is another essential equipment.
Water bottles: Water is not available everywhere during the trek, so carrying a personal water bottle is recommended.
Other essentials: For the disposal of the were clothes and other stuff take some sheets of plastic bags. If you get lost and away from your trekking group, they instruct us to blow the whistle. Hence whistle is something you should always keep with you. Wearing thick socks or more than one socks is recommended. Carrying pairs of thermal innerwear is better. Last but not least, it's mandatory to carry an identification proof.
Suggested Read: 17 Stunning Lakes In Himachal Pradesh That Are Absolute Natural Wonders
Must Visit Spots During Pin Parvati Trek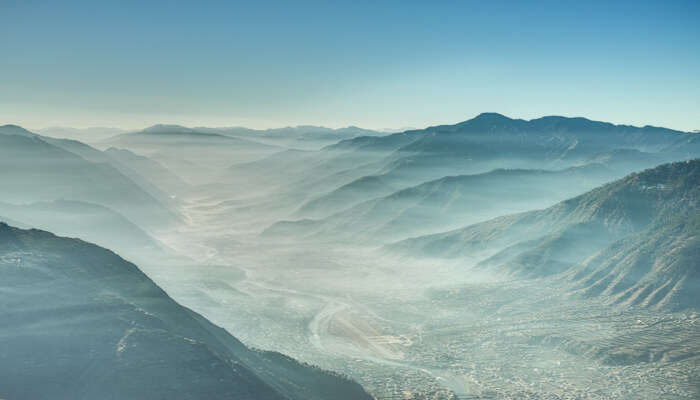 A trek on Parvati Pin Trek will give one an experience of a lifetime. The experience will be cherished by them for the rest of their lives. Passing or trekking a 17,457 ft. Pass will give you the best adrenaline rush you will ever experience.
In one trekking journey, you can experience all the different types of trekking attributes. Parvati Pin Trek has diverse landforms, and every different landform gives you a different experience. This trek has transverse landforms, like forest and gorgeous meadows in Parvati valley to Buddhist villages in the Trans-Himalaya area. The trans variety of landscapes that are within hours walking from dry mountain ranges of Spiti , to the beautiful and rich diversity of Parvati valley is a mesmerizing experience one must go through once in life.
There are different points that everyone must watch. The pulley bridge at Tunda Bhuj is one such beautiful spot point. Then, the next spot is marshlands of Mantalai which is just incredible. After the marshes, the next spot everyone must look for is the Alpine meadows of Odi Thach. Succeeding towards the dense forests near Kheerganga completes and takes your trekking experience to the next level. There are hot water springs at Parvati Valley.
Suggested Read: Himachal Pradesh In May: 16 Places To Escape The Busy Life In Summer
General Itinerary Of Pin Parvati Trek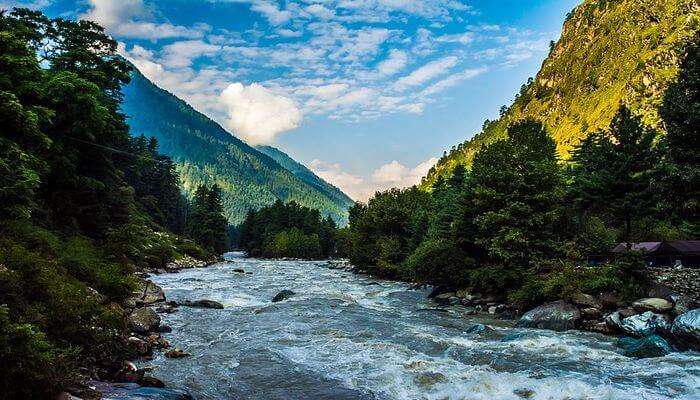 Parvati Pin Trek generally expands over 11 days, including one day as a buffering day where people can stay and enjoy and have a rest and get ready to leave or manage the ticket bookings. You won't start trekking as soon as you reach Kullu or Manali. The first day you need to rest, and you can enjoy the surroundings or explore local areas. And then rest well at night and get ready for the next day trek.
Day 1:
Travelling or starting at early morning from Manali is highly recommended due to the high traffic on Manali-Leh highway when travelling to Batla through via Rohtang pass. It is almost a 10-12 hours drive to reach the campsite. The road is not smooth while travelling to Batla. It's all rough and bumpy. Then after reaching the Batla, a diversion is taken towards the Gramphu – Batal – Kaza road.
From Batla, the actual route to spirit valley starts. The process of acclimatization starts from the point you reach the Kaza campsite.
Suggested Read: 12 Yoga Retreats In Himachal Pradesh That'll Make You Feel All Rejuvenated
Day 2:
Day 2 is spent as acclimatization day. Spending one day in Kaza is necessary. As your body must opt for the weather conditions, And low oxygen available there. If you start trekking as soon as you reach, then it would lead to asphyxiation and may also lead to some people becoming severe. Therefore spend a day and relax so that your body gets altered and adjust to the weather conditions in its surrounding.
Suggested Read: 11 Travel Tips For Himachal Pradesh That Will Come In Handy For Your Trip
Day 3:
From Kaza, a drive to Mudh village is arranged. Mudh village is about 49km away from Kaza and takes about 2-3 hours to reach there. From Mudh village your trekking experience starts. A 2-3 hours trekking expenditure is travelled across and reach a spot named Tiya.
The Mudh village is the starting point of trekking. It is a beautiful experience and one of the most delightful trekking when compared to the treks later. After Mudh village you won't go through any other villages till you reach the Parvati valley.
Suggested Read: 12 Kinds Of Himachal Pradesh Cuisines That'll Entice You To Come Again
Day 4:
On day four you will be travelling from Tiya to Shiya. You must make sure that you start trekking and travelling as early as possible. As you will be going through the glacial streams all your way to Tiya. And the streams widens and becomes hard to cross during the midday. You have to walk a long distance and go through the ice-cold streams which will make your feet freeze.
You must be reluctant while setting up a tent and be careful as Shia is the landslide-prone area.
Suggested Read: 7 Best Things To Do In Khajjiar For A Refreshing Holiday In Himachal Pradesh
Day 5:
Day 5 is started with a barefoot crossing of the cold pine river. The pine river is not easy to be crossed by barefoot. It's freezing cold and second. The bed consists of rocks and pebbles. Hence you must be careful while crossing not to end up hurting yourself.
After crossing the river, you will find yourself trekking for 5-6 hours on a steep mountain of height 1,700 ft. It's tough to climb a steep ascend and will leave everyone breathless. Regardless of the steep ascend, you will find yourself in between a large stream which you have to cross.
You will be set up a camp at the Pin base camp. It's a rocky moon land which is located 1,000 ft below the Parvati Pin pass.
Suggested Read: 13 Exhilarating Things To Do In Himachal Pradesh For The Most Thrilling Vacay
Day 6:
Passing the Pass as early as possible is essential. As the day passes and usually the second half of the day is adamant and makes it hard to cross the pass due to its higher altitude, and the glacier is a gradual incline, making it more difficult to pass.
It is out of the world experience on the Parvati Pin. The view which is generally known as the bird-eye view is mesmerizing. Further, you will find yourself crossing the Parvati Glacier, which is entirely crevasse. And you even can't spot them as it is completely filled with snow. The Parvati base camp is entirely similar to Pin base camp but more chill. Later you will be decent on Mantali, which is steep, stream and boulder. This makes descending below the Mantali rough.
Again in Mantali you have to cross ice-cold water barefoot with all rocks and pebbles in it. The Mantali is the source or starting point of the Parvati river, You can't certainly define the river starting point as it's all uneven and marshy. After missing the river you can set up a campsite and a campfire and end the day on that note.
Suggested Read: 15 Places To Visit In Himachal Pradesh In December
Day 7:
On day seven, you will be waking up to the most unique and amazing campsite ever. The beauty of the campsite is just un-described. The glorious sunrise and the view will freshen you up.
Suggested Read: 12 Snowfall Places In Himachal Pradesh: A List For Your Trip
Day 8:
The next morning, that day 8, you will be passing through one of the easiest and prettiest downhill towards the Meadows of Odi Thach. While walking along the riverside and reach the top of the hill, you can find yourself watching the Parvati river flowing downward. After passing through the first ridges, we move officially outside the Mantali area.
The next route to Odi Thach is the easiest path in the whole trekking experience. It is pretty easy as it swirls towards the left and makes it easier to walk. These are entirely covered in red, blue and purple colour. Moreover, after walking 100 meters of distance, you will be the perfect place to camp for the night.
Suggested Read: Top 12 Waterfalls In Himachal Pradesh That Treat Your Eyes To The Best Sights Ever!
Day 9:
It is the most challenging days of trekking will be ahead of you this day. You will be defending down and virtue several waterfalls and the Mt. Kullu Eiger and many other unnamed glaciers and mountain peaks. Then we find ourselves descending the Pandu Pull, which is a natural bridge formed on the river by boulders and helps to cross over the river.
Suggested Read: 17 Monuments In Himachal Pradesh For Your Vacation In The State!
Day 10:
You will be starting your day by crossing the bridge which is present over a tributary of the river Parvati. You will go through many pasture lands, which are present inside the silver birch. Going along the trail, you will soon find a sign of an empty hunt. When travelled a little bit future, You will virtue the open lands of Parvati valley. The first trail that is the Ramkund trail is a straight steep.
After travelling forward around 25 minutes of trekking, you will virtue the first sign of civilization. You will find small huts of localities seeking refreshment. This one if the first Dhaba near the area Kheerganga.
Looking at the kheerganga, you will like the trek is ended as there are many cafes and many people trekking around the area. Happy and enjoying nature and playing music. After reaching there, you can jump into a hot water spring and have a luxurious experience.
Suggested Read: 7 Best Airbnbs In Himachal Pradesh For One Of The Coziest Staycations Ever
Day 11:
It is the last day of the trek with travelling if 7 km. Downhill from Kheerganag to Barshaini. The trek will be completed at Barshaini by you. There are buses available from Barshaini to Kullu. Additional charges will be charged for this trip to Kullu as the money must be paid to the bus drivers. It takes around 3 hours to reach Kullu. On the same day, you can leave and go back home.
Suggested Read: Trekking In Himachal Pradesh: 23 Best Routes To Put On Your Bucket List
Day 12:
This day is known as Buffer day and additional charges will be taken in packages if you want to stay one more day in Kullu. It is kept as an option for the people who may want to explore the city, or couldn't get a reservation of tickets.
Suggested Read: 10 Hostels In Himachal Pradesh That Are Every Backpacker's Haven
How To Reach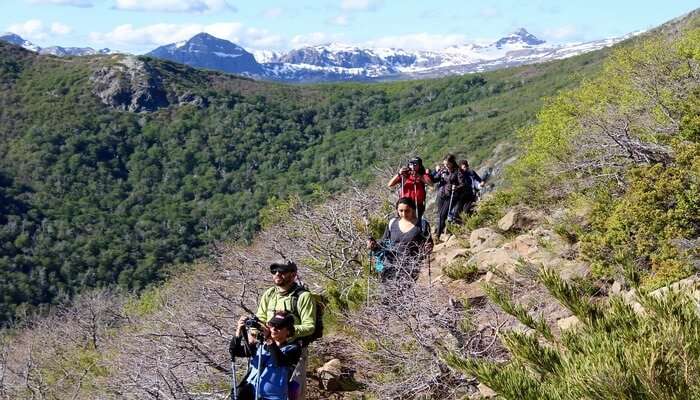 By Air:
The airport closest to the Parvati Pin Pass is the Bhuntar Airport located in Kullu. The other airport which is convenient in terms of distance from the destination is the Chattisgarh International Airport.
By Train:
For the ones who love travelling by train or feel convenient to do so, the option of travelling via train is also available. The railway station which is nearest to the Parvati Pin Pass is the Joginder Nagar Railway Station.
By Road:
The roads connect all the major cities in India. For the ones who love long drives and want to enjoy the attractive natural beauty of the valleys of Manali and Kullu, for them travelling by road is the best possible option. The area has well-connected roads with a number of them connecting several notable cities to the destination. The Himachal Pradesh government arranged the buses and rental cars for the convenience of the visitors.
Further Read: Explore The Himalayas: 48 Best Places To Visit In Himachal Pradesh
Parvati Pin Trek is a once in a lifetime opportunity that every person should experience. Experiencing and observing nature so vividly is always considered to be exciting and mesmerising. The sunrises and sunsets on the campaign site everyday will make your life complete. Even though you may face many difficulties during the trek, but by the end of the day, you will understand that it was worth it when you look at the scenery in front of you. So, when planning to go to Himachal Pradesh, do conquer this beauty!
Disclaimer: TravelTriangle claims no credit for images featured on our blog site unless otherwise noted. All visual content is copyrighted to its respectful owners. We try to link back to original sources whenever possible. If you own the rights to any of the images, and do not wish them to appear on TravelTriangle, please contact us and they will be promptly removed. We believe in providing proper attribution to the original author, artist or photographer.
Please Note: Any information published by TravelTriangle in any form of content is not intended to be a substitute for any kind of medical advice, and one must not take any action before consulting a professional medical expert of their own choice.
Frequently Asked Questions About Pin Parvati Trek
How many days does the trek consist of?
Parvati Pin trek consists of 11 days with 12th day considered to be a buffering day. The 11 days traveling will lead you from Kaza near Manali to Barshaini near Kullu. In trek, you will virtue two valleys that are a Pin valley, and the other is Parvati valley.
What is the total cost of the Parvati Pin trek?
The total cost for a Parvati Pin trek will be around 25,000 INR to 35,000 INR. This includes all the accommodations like food, stay, traveling expenses, camp set expenses, etc.
Which season should one prefer for the Parvati Pin trek?
The months of June- September are the best months for a trekking experience. The weather is more favorable and winds are a little less rough and allow one to travel with ease when compared to other months.
How to reach Kaza from Manali?
Buses are arranged from Manali to Kaza. There are many buses and cabs available for reaching to Kaza. A trip to Kaza would be a rough and bumpy one. So going with localities rather than driving ourselves is the best option. The steep turns are unpredictable and rough.
How much distance will one cover in this trek?
Around 110km to 105km is traveled by an individual and it's worth visiting.
What things does one need for the trek?
One must need an excellent high ankle for making the trek easier. Waterproof bag and clothes are recommended and necessary. Windproof jackets are compulsory. Waterproof gloves are necessary. The right trekking stick is essential. Woolen clothes and thermal insulating inners are recommended.
Are airport bus stops and railway stations anywhere near?
Yes, all the facilities are available to reach the starting point of the trek, which is Manali, and all the facilities are available to go back home from Kullu. First, you will be reaching Manali through air or bus or train according to your convenience, and then from there, buses will take you to the first campsites. In the same, while your return there are many buses and cabs available in the area which will leave you to Kullu and from there you can board a plane or train or bus, according to your convenience.
Are medical certificates and insurance necessary for the trek?
Yes, medical certificates and insurance are necessary. As there is no medical help or specialized doctors present on the trek. Even if a group is provided by the doctor, the trek and mountains won't be having the required facilities. Hence medical certificate is necessary to understand that you are capable of handling any harsh conditions.
People Also Read: