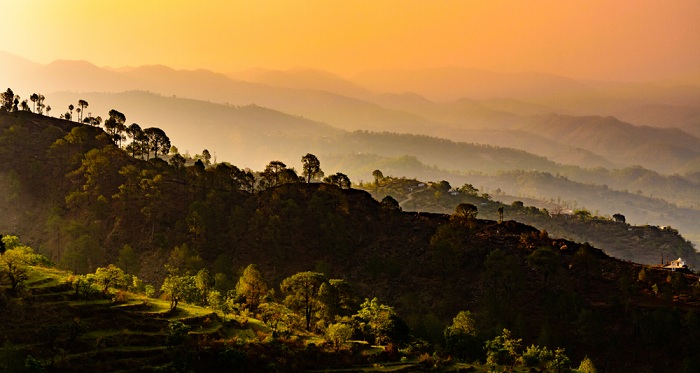 One of the most popular hill stations in Uttarakhand, Binsar is a paradise for nature lovers and those who are looking for some peace and relaxation. Places to visit in Binsar are various and mostly come into the category of nature and spiritual. So if you're planning a vacation to this hilly paradise are are looking for some rejuvenation, these are attractions you should visit.
Best Places To Visit In Binsar
1. Zero Point, Binsar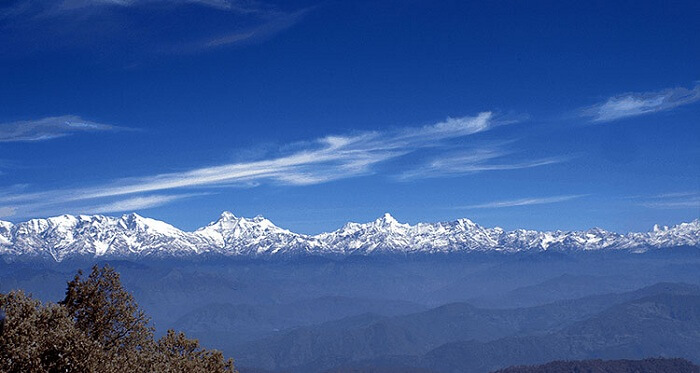 Suggested Read: Top Things To Do In Binsar With Friends: Our Weekend Of Absolute Fun
Zero Point, by far is one of the most exciting places to visit in Binsar. Located in Binsar Wildlife Sanctuary, reaching this point requires an uphill trek of two kilometers amidst the wilderness and the view from the top is totally worth it. One can not only see the majestic Himalayan ranges but can also spot famous peaks like Kedarnath, Shivling, Nanda Devi, and Trishul.
2. Kasar Devi Temple
Another one of the famous places to visit in Binsar, the Kasar Devi Temple, as per its name is dedicated to Kasar Devi. The temple gained popularity when Swami Vivekananda meditated here in the 19th century. A major crowd puller, the cultural and architectural of this temple is immense and the whole pine surrounded ambience only adds to its vibe.
3. Binsar Wildlife Sanctuary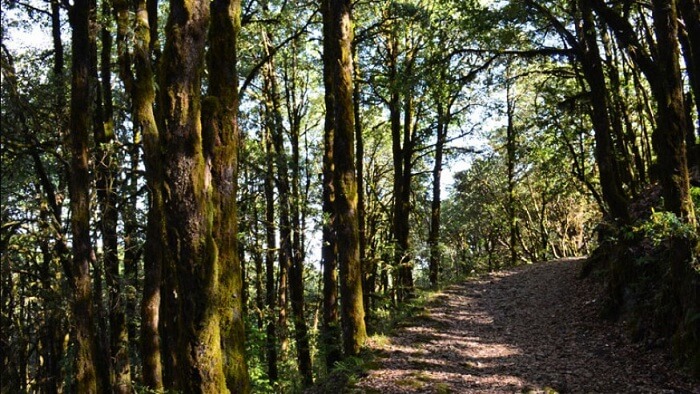 Suggested Read: Binsar Wildlife Sanctuary: Jungle Trekking, Jeep Safaris, & Unmatched Views Of Snowy Peaks
Experience natural bliss as you go on a jungle safari in Binsar Wildlife Sanctuary surrounded by oak, pine and rhododendrons. Since the sanctuary is relaxitelty small in size, the flora and fauna is richer and denser and one can easily spot leopard, Himalayan bear, jungle cat, and fox and more than 200 species of birds. Needless to say, Binsar Wildlife Sanctuary is one of the best places to visit be it with family, friends, or partner.
4. Golu Devta Temple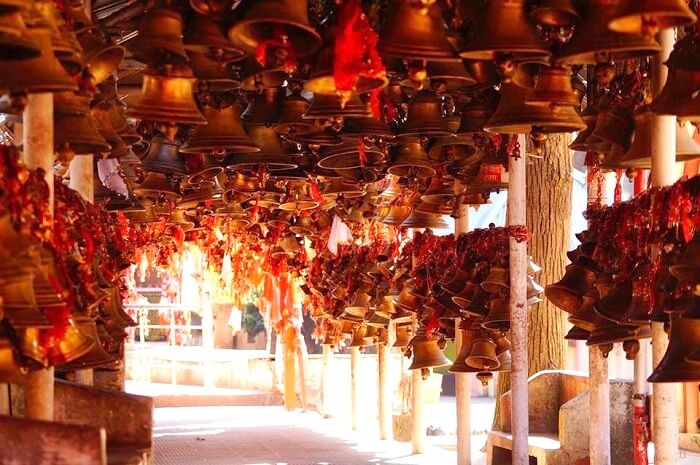 Golu Devta Temple is another great place to visit when on a holiday. The temple is around 4 kilometer away from the main gate of Binsar Wildlife Sanctuary and is dedicated to the deity of Kumaon. What is unique about this temple is that people offer brass bells to the deity instead of sweets. Wishes are written on a paper and attached to the bells that the devotees offer. Overall, a nice, unique, and artistic cultural experience.
5. Bineshwar Mahadev Temple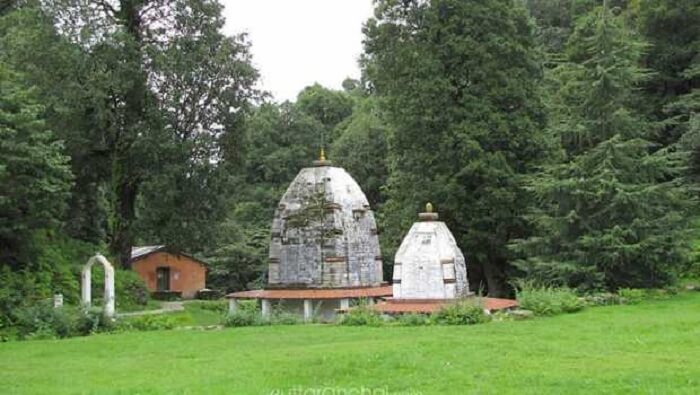 Suggested Read: Scenic 1N/2D Nature Treks In Binsar
This is a 13th century temple dedicated to Lord Shiva. It was constructed by King Kalyan of Chand Dynasty and offers a refreshing spiritual ambience that is marked by rich culture and heritage of the past. If you want peace of mind and some relaxation, this is the place to visit in Binsar.
6. Khali Estate Binsar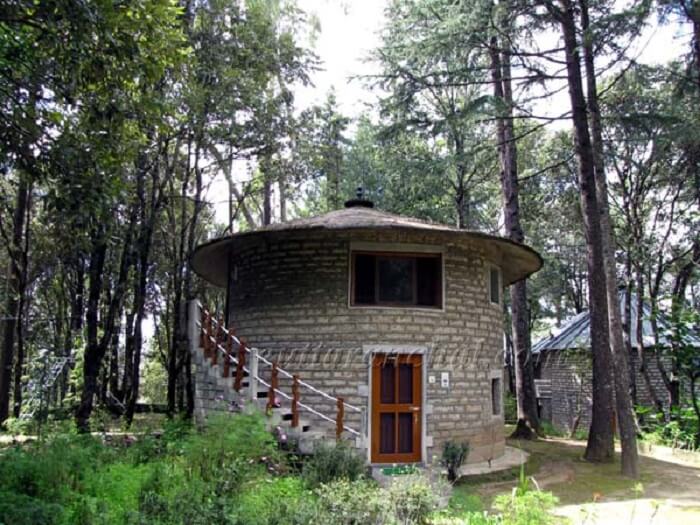 Suggested Read: 50+ Incredible Places To Visit Near Delhi Around 500 km
Former home to the commissioner of Kumaon, Sir Henry Ramsay, this estate has sprawling lawns and lush greenery for everyone who wish to chill and just relax amidst nature. Apart from having a picnic or chilling or staying here, one can also trek to nearby villages and make their day even more adventurous and fun.
The places to visit in Binsar are surely surreal but pictures don't do justice to them so it's much better that you visit this peaceful hill station on a vacation and actually experience what we are talking about. And yes, if you're actually planning a holiday here, let TravelTriangle help you with your trip. Simply choose an Uttarakhand Package and leave the rest on us.
Comments
comments