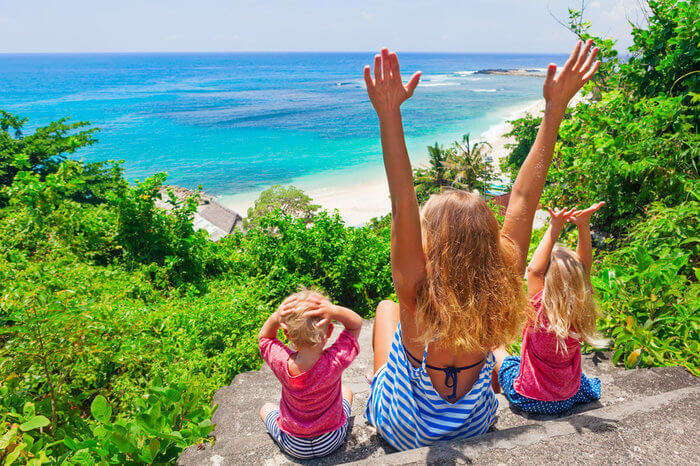 Bali is a spectacular place in Indonesia. People are often seen here spending their honeymoon nights. However, Bali is an amazing place for children too. You can have a great time with your kids in this captivating land. There are many places you can go to Bali and have a memorable family time there. The places to visit in Gelgel Bali with kids are a must visit for you. Apart from the beaches where children would love to play with sand and get mesmerized with the extraordinary view, there are many other places which Bali offers to you. You can have a fun leisure time around this town and enjoy the vibrant colors surrounded in this city.
Take your child to the places listed below and we are sure they would enjoy there.
Children love to do adventurous and fun activities. For this, Bali Safari and Marine Park is the ideal place in Bali. This is a very famous park, providing shelter to more than 1000 animals. You can also educate the children about the animals and have a fun time with everyone. Very rare species like the Komodo Dragon, Orangutan, and the Bali Mynah bird are also found in this place. You will barely see these endangered species anywhere else in the world. This is a paradise to all the people who love wildlife. You can also carry your camera here and click some amazing shots with your family in this panoramic place. Take your child to the safari rides and the unique shows held here. We are sure your child would love this place and would not want to come back from here.
3 Places To Visit In Gelgel Bali With Kids
Bali is a great place to spend your holiday time with kids. Visit these places with your children to have a fun and enjoyable vacation.
1. Bali Safari & Marine Park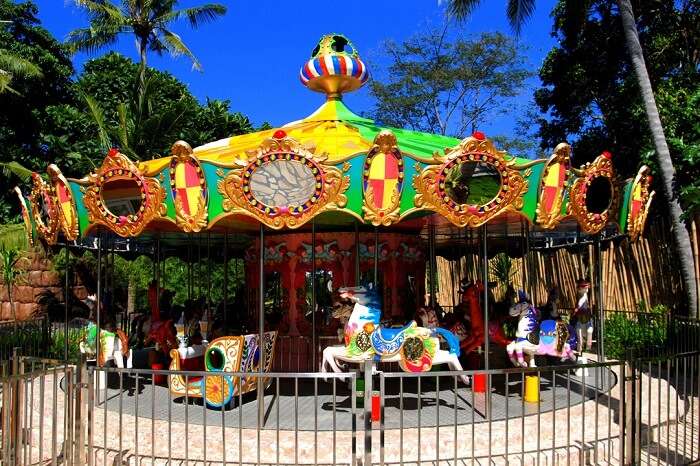 One of the most popular theme parks in Bali, it is home to more than 100 species of animals which hail from countries like India, Indonesia and more. Situated in Gianyar, it has endangered species like white tigers, Komodo dragons and orangutans. You will get the opportunity of getting close to their amazing animals through the jeep safaris and the animals rides offered over there. This is a great place to visit with friends and family alike.
Things to do: Enjoy the safaris, take pictures, go on animal rides.
Can't-miss: The safaris.
Must Read: 60 Spellbinding Bali Tourist Attractions To Visit In 2022
2. Circus Waterpark Kuta

Circus Waterpark Kuta is an ideal park in Bali where you can go to and have a fun time with your family, splashing in the water. There are mostly children who are engrossed in frenzy water rides. High-speed slides, tube rides, a lazy river and pools for small kids attract so many children in this place. We can assure you, this place is optimal for your kids and they would love all these thrilling rides the most.
Location: Jl. Kediri, Tuban, Kec. Kuta Sel., Kabupaten Badung, Bali
3. Tugu Singa Ambara Raja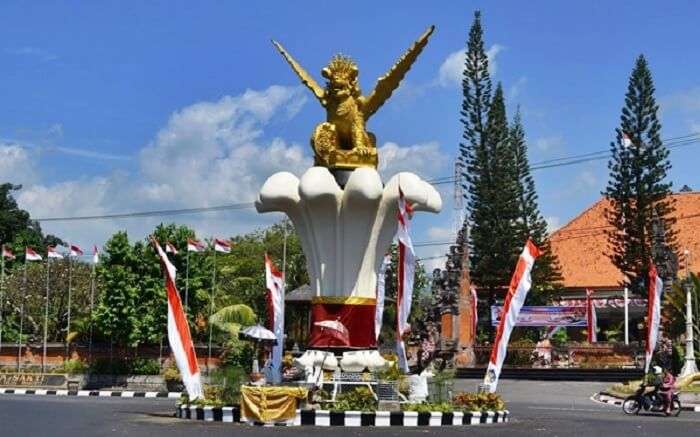 The icon of Singaraja is a statue of a winged lion atop a base shaped like a lotus to symbolize strength and power. It was built in tribute to Gusti Panji Sakti who founded the kingdom of Buleleng. Its located in the middle of Singaraja.
Location: Jl. Ngurah Rai, Singaraja 81117
                     Further Read: 9 Monuments In Bali Portraying The Best Kept Heritages Of Southeast Asia
Take your kids to these places for a fun and frolic time. For your next vacation to Bali, plan a trip with TravelTriangle and we would promise that you spend the most rejuvenating time with your loved ones in this city. The taxis are available almost everywhere in Bali so that you would move around the city at ease with the kids. Bali has more such amazing places where you can hang out with your family. Bali Bird Park and The Elephant Cave are the other places you can take your children to if they love to see wild animals. Your children would love to visit these places too.
Apart from these places to visit in Gelgel Bali, the city also has 5-star hotels, which will give a comfortable stay with your kid. The hotels in Bali provide with all the facilities you would need. They provide family-friendly services and other facilities like a separate play area where children can play and have fun.