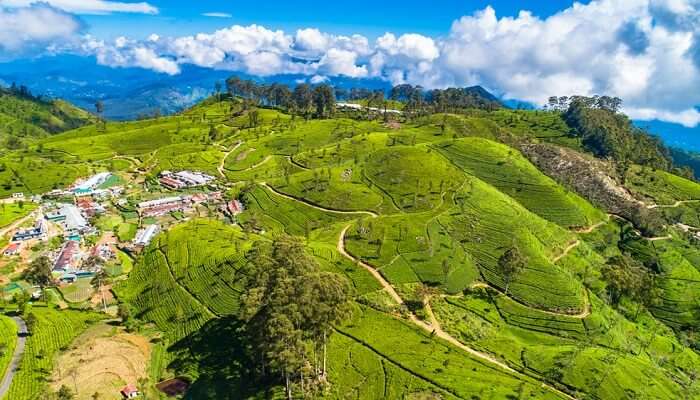 Sri Lanka the country which has plenitude of wonderful places you can be it. The beautiful jewel-shaped country located in the Indian Ocean and the country that has so much to offer. From captivating tea estates to pristine beaches and ancient ruins to warm and friendly people there is so much in Sri Lanka awaiting you. Oh! Did we mention the scrumptious delights? Well, they would be there too. This beautiful country is home to a quaint little town named Haputale which is famous for its lush greenery and for being home to a wide variety of flora and fauna. There are many beautiful places to visit in Haputale on long weekend. Don't miss out on these places for having the best time of your life in Sri Lanka. Just take a look at these exciting places and tell us if you can hold back yourself. We couldn't.
5 Places To Visit In Haputale On Long Weekend
Long weekend means various things to different people. It means sleeping for longer hours to some, it means reading a good book with a great cup of tea or coffee for bibliophiles and for cinephiles it might mean binge-watching that newly released movie or series but for all those wanderlusting souls and travel enthusiasts a long weekend only means one thing and that is taking a trip. And what can be better than the beautiful Sri Lanka for doing the same. Home to the beautiful Haputale, Sri Lanka is an undiscovered gem. Haputale is one of those beautiful places that would remain in your heart forever. It is one of those beautiful places that you won't be able to forget. It is like one of those past lovers that you will always wish you could go back to and we are not even kidding. Here are some of the best places to visit in Haputale on long weekend. Take a look.
1. Glen Falls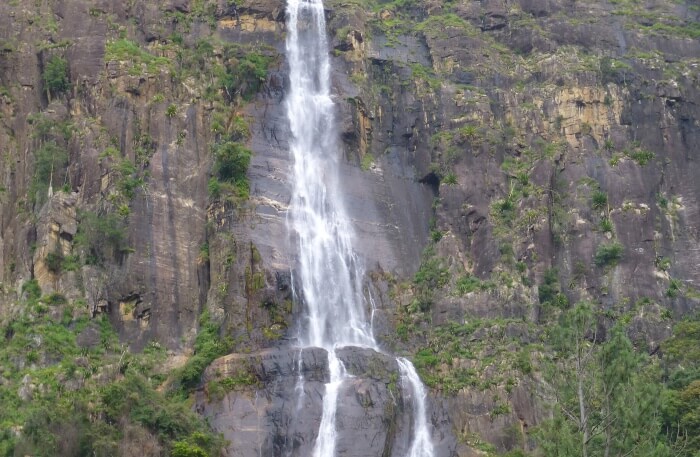 Located near the Lover's Leap Waterfalls, this waterfall is a "observe from distance" kind of waterfall. The waterfall is also a seasonal one, which means it dries up in the dry mean. But that doesn't mean that this waterfall is not equally beautiful. The waterfall is submerged among greeneries and tea plantations, making the view even more pleasing to watch.
Location: Nuwara Eliya, Sri Lanka
Read More: 10 Best Waterfalls In Hatton For Soothing Your Eyes And Soul!
2. Dambethenna Tea Factory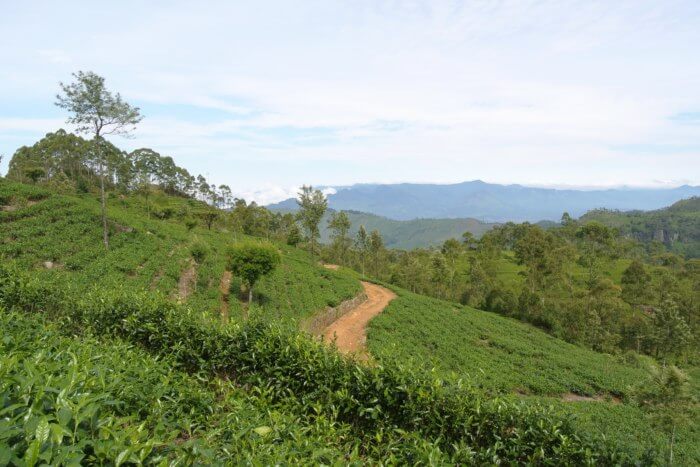 It is futile if you visit a part in Sri Lanka and don't visit any of the tea factories. While in Badulla, make sure to not miss out on visiting the Dambethenna Tea Factory which is located in the eastern part of the Haputale town in Sri Lanka. This is one of those places where you can not only visit and buy authentic and the freshest of teas, you can also witness the entire process of tea making with your own eyes. The entire process of tea manufacturing, right from the plucking of the tea leaves to the final drying and press can be witnessed here in the tea factory. Majority of the tourists who visit the tea factory is mainly to witness the overall process of collecting, sieving, drying and the grading of tea. Not just that, even the equipment used in the process has been attracting the tourists year after year. You can even go and visit the Lipton's seat which is located nearby.
Read More: Badulla Travel Guide: All About The Mesmerizing Waterfalls To The Luscious Greens!
3. Dhowa Rock Temple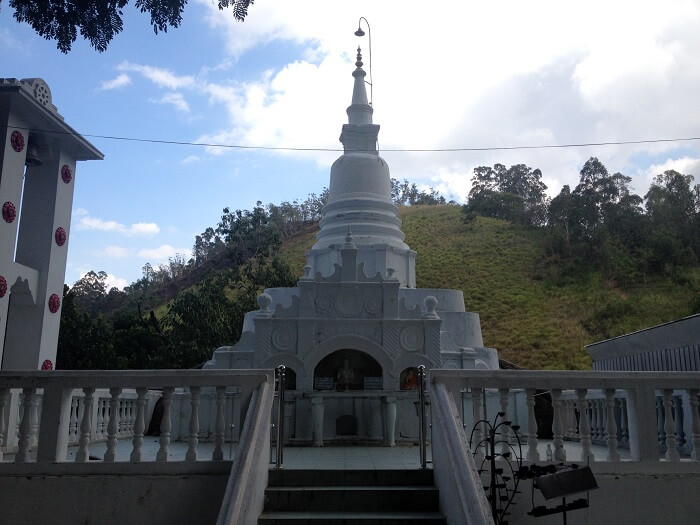 One of the beautiful places to visit in Badulla Sri Lanka, Dhowa Rock Temple is a protected heritage site. It is a small, ancient village located in the lofty mountains of Uwa province. Famous for its beautiful sculptures and paintings that adorn the walls of the temple, this place is a popular attraction in the area. The ornamental gateway and the huge stupa are some of the highlights of the temple. There are even a cave and a tunnel. However, no one is permitted to go inside the tunnel. There are a number of folklores associated with the cave and tunnel.
4. Horton Plains National Park Ohiya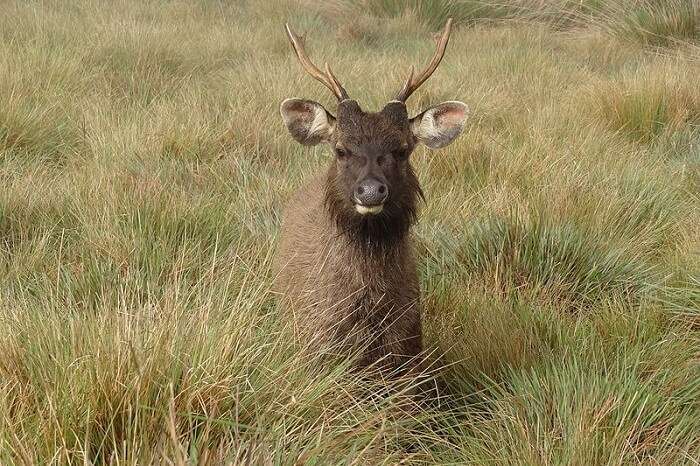 This national park is a treat to travellers fond of mystical beauty of nature. The valley shadowed by the two mountains Kirigalpotta and Totapola; Sri Lanka's second and third largest mountains. This place is often stated as World's end because of the surprisingly formed waterfall, mist-filled lakes and the variety of plants and animals found here. The wide variety of flora and fauna makes the place even more special. The ethereal feeling offered by the place becomes prominent, especially in the morning.
Prime Attraction: The wildlife including the Samba deer, wild boars, leopards, etc and the birds including Bulbul, Ceylon, hawks and many more.
Read More: 25 Best Places To Visit In Kandy In 2022 – Sri Lanka's Spiritual Capital
5. Gregory Lake

The lake was built by the British governor Sir William Gregory for the purpose of electricity. Later it turned into a great spot for recreational activities. From boating in swan-shaped boats to horse riding along the shore of the lake, there is a lot to do here. Apart from that, you can also enjoy windsurfing, water walking ball activity and more.
Location: Nuwara Eliya, Sri Lanka
Read More: 15 Places To Visit In Hatton To Witness The Tranquil Side Of Sri Lanka In 2022
We hope we were able to convince you that Haputale is worth the time and effort. You are gonna love your long weekend trip and if all you want to do is spend some leisure time and take down some adventurous breaks along with it then Haputale is absolutely perfect. These awesome places to visit in Haputale on long weekend will give you a touch of this jewel shaped country in the Indian ocean and is the best excuse to take that long pending Sri Lankan trip. You are going to fall in love with the destination. If you are convinced and the 'musafir' in you is you to plan that long awaited Sri Lankan escapade soon then don't wait anymore, just go ahead and do it. Have a good time!
---
Looking To Book An International Holiday?
Book memorable holidays on TravelTriangle with 650+ verified travel agents for 65+ domestic and international destinations.
---