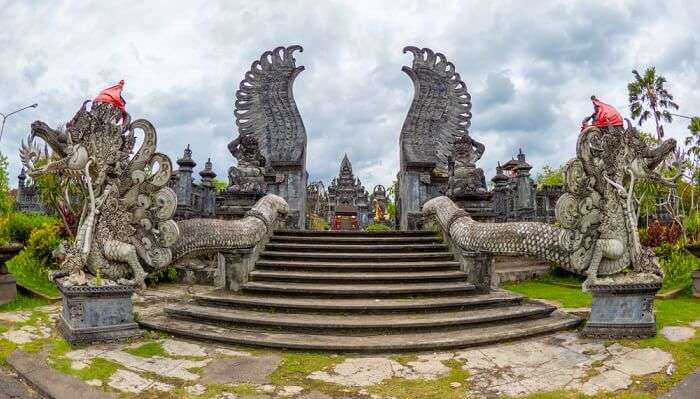 After the book Love, Eat, Pray the number of tourists in Bali hiked to a large extent, people from all around the world started planning for Bali and since then, Bali has been welcoming more than expected number of tourists every year. Although Bali has been flooded with tourists during its peak season there are many places which are cut-off from the commotion. Here are a few romantic places to visit in Jembrana regency Bali for couples listed down for you. Spend the best days of your life in the best place with the best person. Bali is a place known for its romanticism, the romance sprawls along with the wind in the atmosphere.
Gone are the days when the most romantic days after your marriage, (your honeymoon of course) had to be inside your country, it's time to aim big, aim Bali. Bali is still a dream destination for many of them. Jembrana is a regency located in Bali, Indonesia, which is known for its serene beauty and providing the beauty of nature to allow the couples to have a great time together. The tranquility of the lakes, the pure water flowing in the streams and the green surrounding having ample of trees to keep the atmosphere cool and creates a lovey-dovey friendly atmosphere.
Visiting Bali has to be a little planned if you are trying to get some time with your loved one. The best time to visit Bali for couples is during the month of April to July as the beginning of the month August welcomes the most celebrated festival Easter and welcomes a large number of tourists. The temperature in Bali remains constant and is nice throughout the year, while it may get a little hard if you are visiting Bali during wet monsoon. Not to forget the fact that the weather is very important when it comes to enjoying a trip to its fullest so make sure you mark the dates on your calendar before packing your bags for a dream trip.
Places To Visit In Jembrana Regency Bali For Couples
There are many amazing places to visit in Jembrana Regency Bali for couples. Stargazing still remains one of the topmost things to do in every love bud's list. Make sure to check out every place and discuss with your partner about all the romantic places to include in your list.
1. Yeh Leh

A must visit in any season, this beautiful beach has not yet found favor with tourists, and one look at it reveals why. While most of Balis beaches are filled with pretty white sand, this fishermans beach is filled with large and small pebbles and rocks of various colors. The pebbles have been washed clean of any origin story by the continuous waves, and the low tide is the ideal time to visit the place. Visiting Bali in October may put some places out of reach, but the Yeh Leh will not disappoint.
Location: Kabupaten Jembrana
Best Known: Fishermans beach
10 Places To Visit In Bali In October In 2022 That Prove It's More Than Just A Summer Retreat
2. Pemuteran Bay, North Bali

Pemuteran Bay is one of the premier sites for best scuba diving in Bali. If you scuba dive here, you will be diving around the worlds largest artificial reef project. The waves at this bay remains calm throughout the year because of which the has become the largest area in Bali that has shallow coral reefs.
Earlier, the cyanide fishing had lead to a decline in the coral reefs, but with collaborative actions taken by the local communities, dive operators and resort owners through Karang Lestari Foundation, it has been restored.
As you dive, you will come across spectacular and huge artificial reef gardens. Some gardens have shrines and statues of goddesses that stand their as a surprise for the divers. Pemuteran had a various diving spot which is suitable for different skill levels. This site provides the best scuba diving in Bali for beginners. There are offshore slopes and deep reefs where you can meet the underwater residents like sea fans, lobsters, morays, etc.
Location:
Scuba Diving In Bali: 7 Dive Sites To Dive Like A Mermaid In 2022
3. West Bali National Park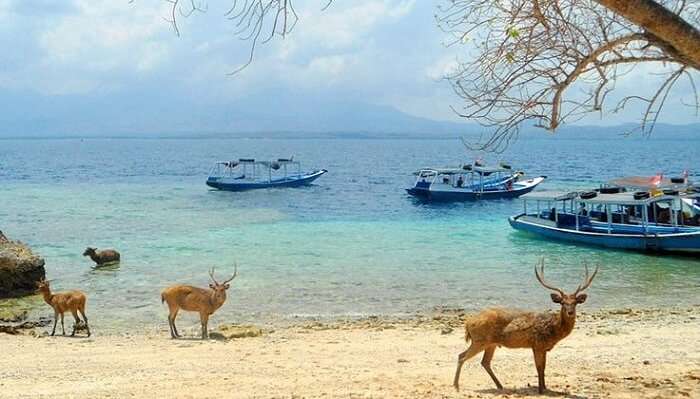 When you're in Bali, take your time to explore its national parks, wildlife reserves, forest, mountains, and gardens, that will let you explore the island in an unique way and make your journey more rewarding.
West Bali National Park in Bali is one of the most famous places in the world. Also known as Taman Nasional Bali Barat, this forested region is a conservation area which makes up the majority of central-western Bali. Founded in 1941, West Bali National Park was originally a Dutch initiative to protect the endangered Bali Starling bird, and the last remaining native animal from which most cattle in Bali descent is the wild banteng. Found in the westernmost part of the island, the park now has a total area of over 46000 acres.
Details About West Bali National Park
Best Time to Visit: August to December
Entrance Fee:
IDR 40,000 per person
A local guide must be hired for hiking, which costs about IDR 350,000
Location:Northwest Bali, Main Office – Jalan Raya Cekik-Gilimanuk Road, Jembrana
The boundary of West Bali National Park, located in the north-western part of the island, includes mangrove swamps, dense rainforests, wide open savannahs, and coral reefs. Off the north coast of Bali, there is also a small island reserve named Pulau Menjangan, also known as 'Deer Island'.
This little island is home to the rare menjangan or Javan rusa, and attracts visitors from across the globe for its excellent snorkeling and diving.
Keep in mind that if you want to go on a West Bali National Park tour, you must have a park permit and be accompanied by an official guide.
Over 37,000 acres of Bali West National Park is made up of overland terrain while more than 7,000 acres are marine areas.
The park is managed in a zoning system, which consists of the Main, Jungle, Marine Protected, Religious and Historical, Cultural, Utility, Special, and Traditional Zones.
If you are looking forward to a snorkeling adventure, you should head to Menjangan Island. This is where you will find acres of vibrant coral reef gardens, making it an ideal destination for diving and snorkeling.
At the end of the last century, the marine reserve at Bali Barat National Park recorded 110 coral species belonging to 18 families and of these species, 22 belong to the mushroom coral family.
Only 29 mushroom coral species are recorded worldwide. However, there are at least 27 Acropora coral species found in an area as big as only 4 acres. Needless to say, you will have an amazing time exploring the coral reefs at one of the best national parks in Bali.
Home to about 160 different species of birds, make sure you get a glimpse of the mascot of the Bali Barat National Park – the Bali Starling
Sea and shorebirds like Lesser Frigate, and White Starlings are the most common types found in the park.
National Parks In Bali: All You Need To Know About The Terrific Two Escapes!
Get ready to experience the enticing trip with your bay so grab a pen and make a note of all these places to visit in Jembrana regency Bali for couples, check out the places and start spamming your boo with all these lovely places and then shortlist the places. For a hassle-free trip, plan your holiday in Bali with TravelTriangle and get free from the burden of planning, just enjoy your precious time with your partner and tell them what they mean to you, remember it all starts with a trip so do not leave any chance to be a romanticist and make this trip worth boasting about.
---
Looking To Book An International Holiday?
Book memorable holidays on TravelTriangle with 650+ verified travel agents for 65+ domestic and international destinations.
---