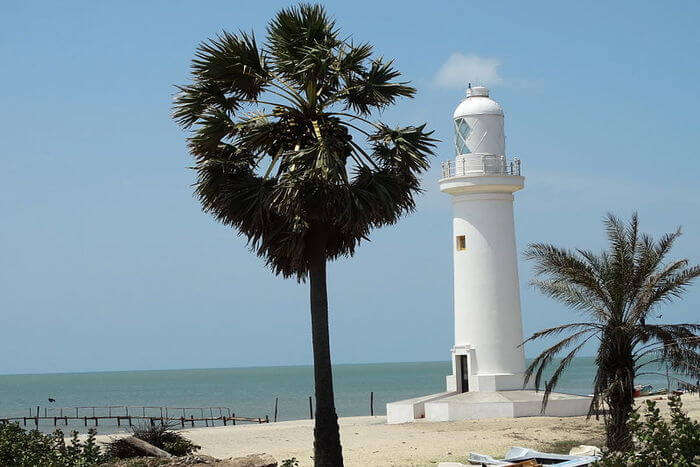 Cover Image Credit: wikipedia
Mannar is a popular tourist destination in the island nation, Sri Lanka. It is spelled as Maṉṉār and Mannārama in Tamil and Sinhalese languages, respectively. Being the major city of Mannar District in country's Northern Province, this area witnessed its fast urbanization over a period of time. A tour itinerary to Sri Lanka would remain incomplete without a mention of this district in Sri Lanka and also without including the top places to visit in Mannar.
The island looks amazing, overlooking the Gulf of Mannar. This place has attained global recognition as a pilgrimage center due to the presence of the famous Ketheeswaram Temple here. Worshippers keep flocking here throughout the year.
Being an ancient city, Mannar has a rich history. The Periplus of the Erythraean Sea in the 2nd century mentioned this area as a famous pearl fishing center. This place appeals to all due to the abundance of baobab trees beside several ancient forts that had been built by the Portuguese in the 1560s and were later rebuilt by the Dutch during 1658 and thereafter.
Over the period of many centuries, interiors of these forts have been largely destroyed but their ramparts and bastions still remain undamaged. History and nature lovers will truly enjoy their time in some of the amazing places to visit in Mannar.
10 Places To Visit In Mannar, Sri Lanka
Present-day Mannar is an advanced city and yet remains connected to its glorious past due to the presence of many monument ruins, ancient Hindu temples, churches, and of course, many mosques that have been built over the centuries. Here, we have enlisted some of the best places to visit in Mannar which you should mandatorily add in your itinerary for the most amazing Sri Lankan exploration.
1. Shrine Of Our Lady Of Madhu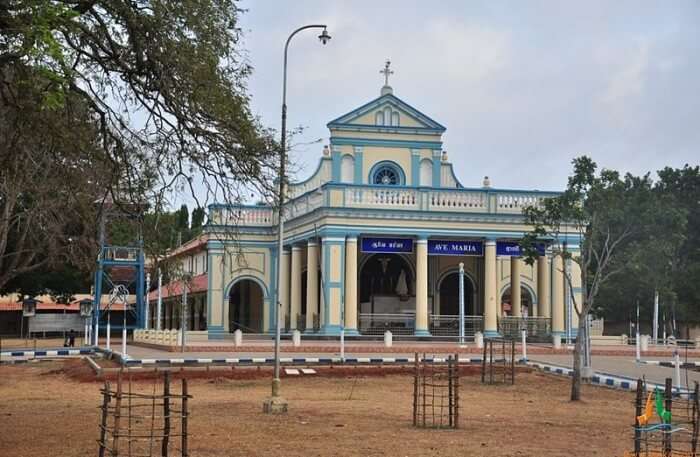 The Shrine of Our Lady of Madhu is a famous landmark in the Northern Province of Sri Lanka in Mannar. This Roman Catholic Marian shrine welcomes the Christians since it was built four centuries ago. A large number of Sri Lankan Catholics and those from the remaining parts of the world keep flocking in this shrine to worship for salvation.
As the pilgrimage center is considered the holiest of all Catholic shrines in Sri Lanka, it witnesses ample rush throughout the year. Visitors include Tamil and Sinhalese Catholics besides a large chunk of Buddhists, Hindus, and Protestants who arrive here to spend quality time.
Must Read: 7 Most Haunted Places In Sri Lanka That'll Make You Face Your Darkest Fears
2. Mannar Island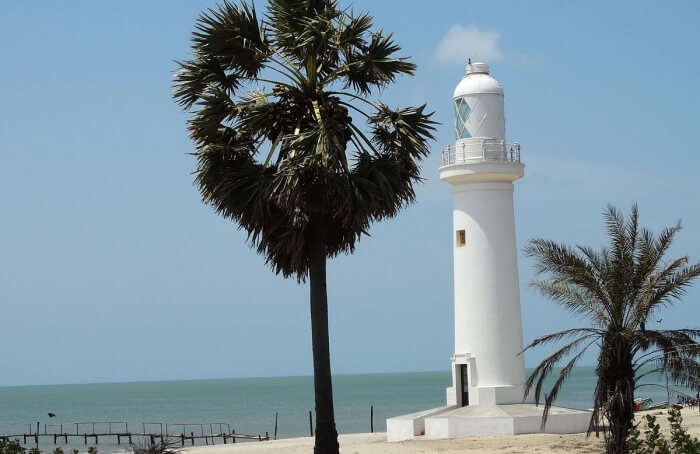 Mannar Island is natures bounty in Sri Lanka. A causeway connects this island with the Sri Lankan mainland. Covered through sands and flora, it has the total area of approximately 50 square kilometers. Tourists usually visit the interesting spots like Adam's Bridge limestone shoals chains that is a connecting point between Mannar, Sri Lanka with Tamil Nadus Pamban Island, also called Rameswaram Island. Geographical findings describe that it used to be an erstwhile bridge to connect India and Sri Lanka centuries ago.
White sands, palm trees, gulls, and terns seek the attention of visitors here. Tourists enjoy exploring the fishing boats. Presence of ancient baobab trees which were actually native to Africa and believed to have been planted by the Arab merchants here several centuries ago, keep the visitors hooked.
Travelers spend a good time exploring the ruins of the crumbling colonial edifices which Portuguese, Dutch, and British rulers had built several centuries ago during their respective periods. Mannar used to be an affluent pearling center before LTTE hostage leading to the cold war for many decades. Today, it is the poorest of the Sri Lankan islands but has once again started gaining prosperity.
3. Thanthirimale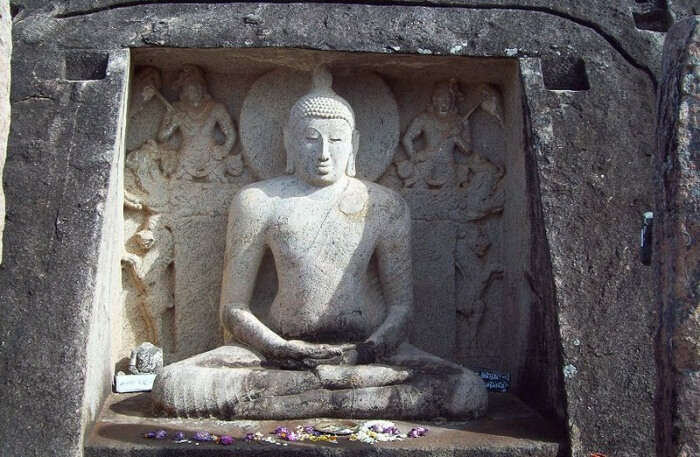 One of the best places to visit in Mannar, Sri Lanka, the old village of Thanthirimale or the Tantirimale is sought after by the tourists, especially Buddhists who are seeking to explore the ancient Buddhist temples.
Its location near the rocks make this place sought after amongst the tourists. Besides the old village, Thanthirimale Stupa and Sri Maha Bodhi plant to Bo Tree et al are great places for exploration as a tourist and a devoted Buddhist. So, how about trying one of the most unique places to go in Mannar?
Suggested Read: 10 Things To Do In Mannar That Will Tempt You To Stay Here Forever
4. The Doric At Arippu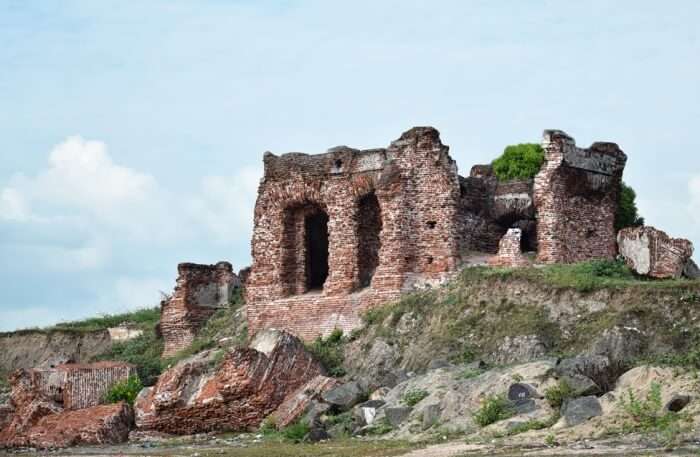 Denoted with names like Doric Bungalow or simply The Doric at the eastern Arippu in Mannar, Sri Lanka, this monument used to serve as an official residence of the 1st Ceylon Governor, Frederick North during colonial era. It also became one of the popular places to visit in Mannar, Sri Lanka post countrys independence from the colonial rule.
Large number of visitors come here to know about the facts related to colonial rule when Sri Lanka was invaded by the British Empire. Architectural designs and beauty of this monument in the ancient Greek Doric Order style appeal all visitors. It took 3 years (from 1801-1804) for the building to get completed.
Suggested Read: 8 Villas In Beruwala That Are Just Perfect To Enjoy Glorious Tropical Weather
5. Baobab Tree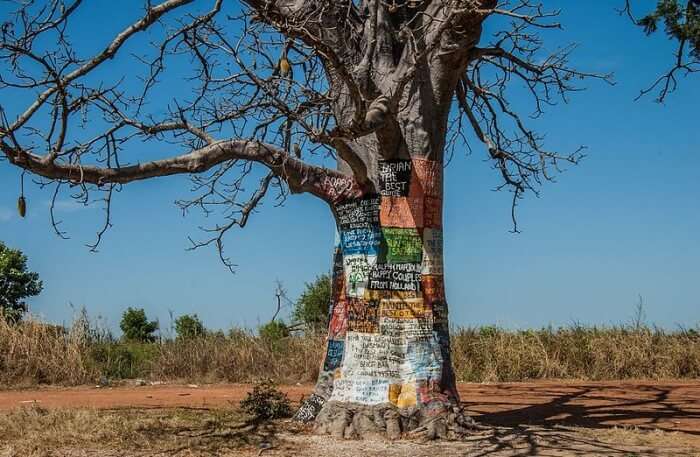 Mannar island is usually visited by those tourists who want to have a glimpse of a truly offbeat attractionthe famous Baobab tree. Presence of an ancient baobab tree keeps the travelers enchanted when they come to witness its glory.
According to researchers, a few Arab traders would have planted the tree more than seven centuries ago. With its nearly 20 meters circumference, this tree is more than 700 years old and remains a popular landmark in this region.
6. Mannar Fort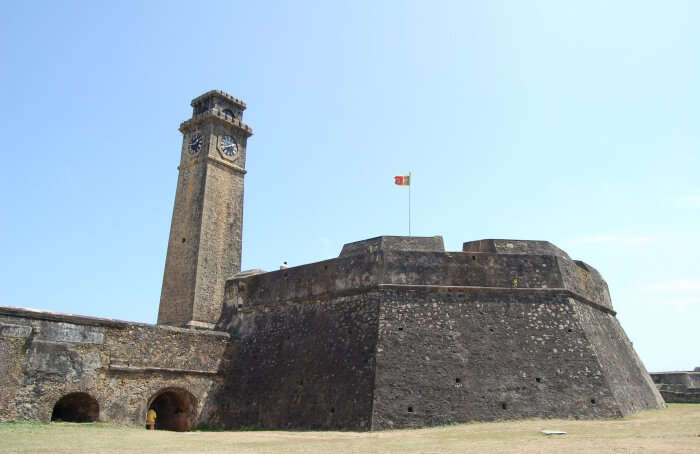 History lovers can find a big andmark of the past era by visiting the Mannar Fort in Sri Lanka. Renowned by the names, Mark Kai and Mannaram Balakotuwa in Tamil and Sinhalese languages respectively, this fort is a major landmark on Mannar Island. The Portuguese built it in 1560 during their rule. The Dutch rulers captured it and began rebuilding it in 1658 until its complete remodeling in 1696.
While Dutch surrendered before the British in 1795, this fort came under the latters rule. This uniquely designed, square-shaped fort appeals to all tourists to explore the four bastions and its architectural beauty at its location of connecting point of mainland Sri Lanka with Mannar Island through a bridge.
The Sri Lankan Railway Authority currently occupies and looks after this fort. This is one of the best places to visit in Mannar, Sri Lanka for those who have an inclination towards history.
Suggested Read: Sri Lanka In January: Places To Visit And Things To Do On Your Vacay
7. Yoda Wewa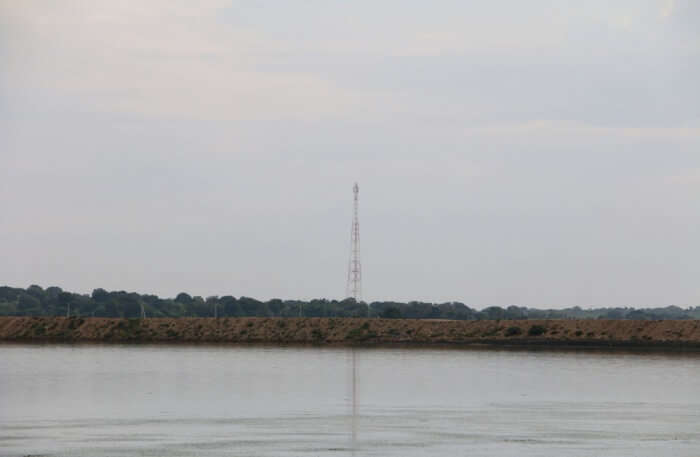 A Giant's Tank or Yoda Wewa in Mannar, Sri Lanka is also called Kaukkarai Kuam in Sinhalese language. Located at a distance of mere 16 kilometers from Mannar, it is famous northern Sri Lankan irrigation tank. It has also become a popular tourist spot today.
It exists since many centuries thus remains a popular landmark in the region. As Giants Tank is easily accessible by roadways and railways, people from all nooks and corners of Sri Lanka, especially tourists, plan their visit here. They enjoy spending good times at this location. If youre searching for, Mannar tourist places, you know which one to pick now!
8. Adams Bridge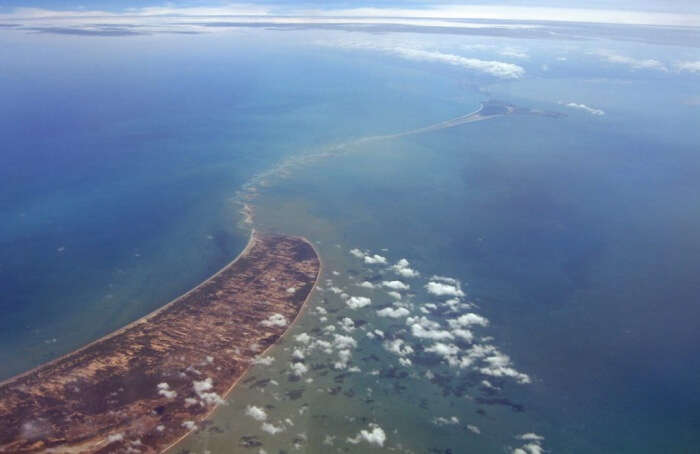 An important landmark with its mythological importance, Adam's Bridge is popular by the names, Rama's Bridge and Rama Setu. A symbolically significant bridge between Sri Lankas Mannar Island and neighboring Indias Pamban Island or the famous Rameswaram Island is located far off from southern state of Tamil Nadu mainland. It is a limestone shoals chain.
Geologists proclaim that several centuries ago, it used to be a connecting point between the two countries as a land bridge. As ancient Indian Sanskrit epic Ramayana written by Valmiki has a mention of this very bridge, Hindu theology keeps it in great esteem. It remains a major attraction in Sri Lanka till date.
9. Thiruketheeswaram Kovil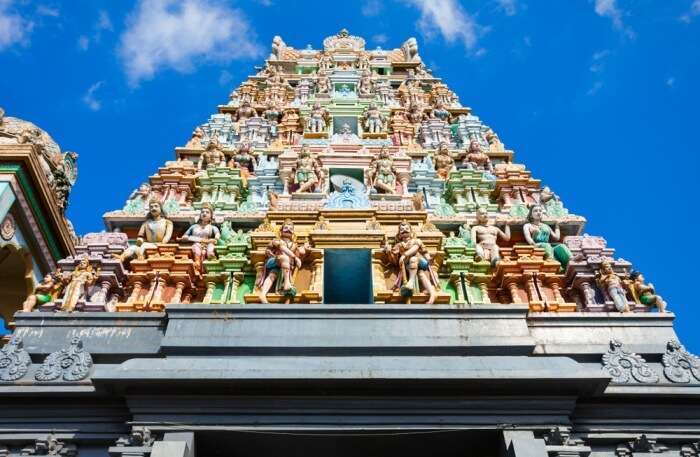 Thiruketheeswaram Kovil Hindu shrine is also famous as Ketheeswaram Temple or Tirukktsvaram in Sri Lanka. One of the ancient Hindu temples in Mannar area, it is always visited by the Hindu devotees. It overlooks neighboring Indias ancient Tamil port towns of Manthai and Kudiramalai.
Now in its ruins, although got restored and renovated many times over the centuries, this temple is visited by the worshippers of Shiva deity. Due to the ancient value of this temple, it is equally visited by explorers, including Hindu devotees and common travelers. This place surely tops the list of top places to visit in Mannar for all kinds of travelers!
Suggested Read: 10 Mountains In Sri Lanka That Will Put You Under A Cast With Their Mesmerizing Beauty
10. Mannar Bird Sanctuary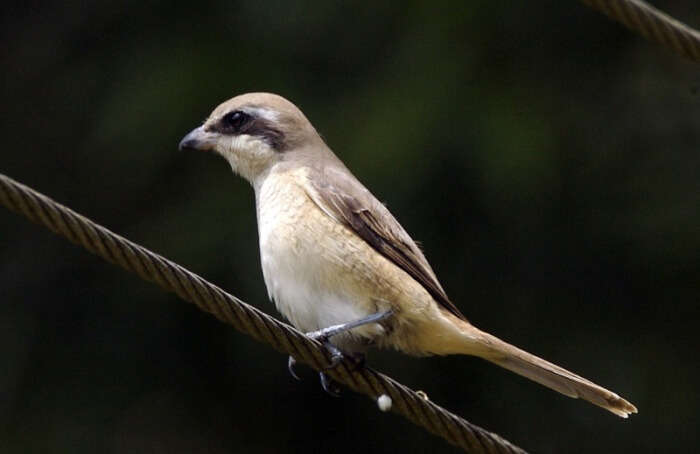 Travellers visiting Mannar in Sri Lanka cant ignore the much-renowned Mannar Bird Sanctuary. This bird sanctuary is a boon in disguise for nature & wildlife lovers to watch an amazing variety of migratory and local birds. It is a popular Bird Sanctuary cum Nature Reservoir in Mannar which offers ample choice to spend the best time watching variety of bird species, mammals, and countless other animals.
Popular animals like Deccan avi faunal species, Crab Plover, long-tailed Shrike; Black Drongo; and Indian Courser amongst others are commonly found here. Tourists witness a variety of wildlife animals especially in the Thalladi Pond to Periyar Kalapuwa; Mannar Causeway, and nearby areas close to the Adams Bridge. So, make sure you dont miss out on one of the best places to visit in Mannar, Sri Lanka!
Further Read: The Definitive Guide To National Museum Of Colombo In Sri Lanka
The above-mentioned places to Visit in Mannar should be definitely added to your Sri Lankan tour itinerary. These places let explore the region in multiple contexts and therefore you get to learn about the beauty of this place. The select places enlisted above take you to the ancient era, in the recent past, and highlight the beauties of the region that came into existence post the modern developments.
For our editorial codes of conduct and copyright disclaimer, please click here.
Frequently Asked Questions About Places To Visit In Mannar
What are the most popular places to visit near Mannar island?
1. Sigiriya
2. Colombo
3. Anuradhapura
4. Kandy
Explore these places to have fun and experience the bliss of purity and peace. Make it a memorable trip by clicking stunning photographs. Include these places for your trip to Mannar, Sri Lanka
Is it safe to visit Mannar during covid?
Yes, as responsible tourists we need to follow the mandatory precautions and maintain distance from others. There is no visa on arrival and you need to have a covid negative certificate before entering Sri Lanka. Make sure you are vaccinated and travel safely around the country.
What is Mannar famous for?
Mannar is quite famous for its forts which were built by the Portuguese during the 16th Century. It is also well famed for its baobab trees and bronze industry.
How do I get to Mannar?
If you are travelling by road, you can take the Colombo-Kurunagala-Anuradhapura-Mannar or the Nochchiyagama-Thanthirimale-Medawachchiya-Mannar route to reach Mannar. Alternatively, you can travel by train which departs for Colombo twice a day.
Which is the best time to visit Mannar?
The time between January and September is the most ideal time to visit this amazing island. If you are travelling between March to September, you will get to experience fewer crowds and even get heavy discounts for your hotel stay.
What are the top things to do in Mannar?
Here are a few things to do in Mannar while on a vacation:
Shrine of Our Lady of Madhu, learn more about the Baobab Tree while you visit one, admire the beautiful sculptures of Thanthirimale Rajamaha Viharaya, wander in the ruins of The Doric at Arippu, seek some divine blessings at the Thiruketheeswaram Kovil
How many days do you need in Mannar?
2-3 days is quite sufficient to explore the beautiful and peaceful island of Mannar to enjoy the fullest with your loves and create beautiful memories for a lifetime.
What is the distance between Mannar and Colombo?
The distance between Mannar and Colombo is around 317km if you are travelling by road. You can either hire a taxi or a rental bike to reach the destination.
---
Looking To Book An International Holiday?
Book memorable holidays on TravelTriangle with 650+ verified travel agents for 65+ domestic and international destinations.
---
People Also Read:
Places To Visit In Kerala During Monsoon Places To Visit In Malappuram Places To Visit In Bekal