The Balkan country Montenegro is a very prosperous country. There are numerous places in Montenegro that are famous for its beauty and historical monuments. People from every corner of the world usually come to this place to cherish its beauty and discover the truth that lies behind the historical monuments. Apart from this, the rugged landscapes of the country are also very renowned all across the world. So if you are really wondering to go to any such place, then Montenegro is the best option. The glacial lakes of this place are also very famous all around the country. They have an amazing beauty that cannot be described in words.
10 Best Places To Visit In Montenegro
Now let's have a look at some of the best places to be visited in Montenegro. Even if you want, you can go to the places to visit in Montenegro. You will really like to stay in this place and enjoy its awesome things. It would be the best one.
1. Kotor Old City

This is a very old and historical city of Montenegro. There are many such places in this city that needs to be explored. If you walk along the roads of the city you will really feel wonderful and amazing. The clean roads and tidy parks are just beautiful. There are many shops in and around the city that is ideal for shopping. Never miss this chance. This is one the best places to visit in Montenegro.
Location: Stari grad, Kotor Municipality 85330, Montenegro
Must Read: 20 Best Beaches For Honeymoon, Tailored For Fairytale Romance In 2022

2. Njegos Mausoleum

You have to cover about 461 stairs in order to reach this place. This place was mainly made for the memory of Petar II. You will really feel nice after reaching this spot. Apart from this, you can also take some snaps of this place. This museum indeed has great historical importance to a great extent. So if you are in Montenegro then this place must be visited and discovered. So come and discover some best places to visit in Montenegro.
Location: Mount Lovcen, Cetinje, Cetinje Municipality 81250, Montenegro
3. City Walls

This wall is also a very important place. These walls are very well maintained on a regular basis. People from all over the world come to see these walls on a regular basis. This wall is said to have experienced many memorable historical events. The wall is quite long. This wall holds a very important position in world history.
Location: Kotor Municipality, Montenegro
Suggested Read: 13 Frolicsome Beaches In Europe For All The Excited Beach Bums Across The Globe
4. Mogren Beach

It is the most famous beach in the entire Budva region. It is a very sandy beach and is suitable for spending an ideal vacation. If you want, you can walk along this beach and explore it wonderfully. There are ample stalls that are available at this beach. You can shop for some local products from this beach.
Location: Mogren bb | Cape Mogren to Vidikovac Hotel, Budva, Budva Municipality, Montenegro
5. Kamenovo Beach

It is the most beautiful beach in the whole country. It is also the perfect place to spend vacations and holidays. Most of the time it is seen that during the summer the beach remains overcrowded with tourist. You can carry out various types of outdoor activities on this beach. You can also walk along this beach.
Location: Jadranski put | Bay Between Becici and Przno, Budva, Budva Municipality, Montenegro
Suggested Read: Winter In Montenegro: A Complete Guide To Know Where To Go And What To Do
6. Bobotov Kuk

It is one of the best hikes in the entire region. It can be the best place for a day trip. There are some mountains in this region that has some special beauty. You should carry water and snacks for the trip. However, this place can be the best one for day trips. You will really enjoy the whole day. So don't forget to explore this amazing place.
Location: Zabljak, Durmitor National Park, Zabljak Municipality, Montenegro
Suggested Read: 10 Extraordinary Things To Do During Your Summer Holidays In Europe

7. Delta City

This is really a great city with wonderful shops and stalls. This place is simply best for shopping for various kinds of goods. The price of the goods in this place is very affordable and nominal at the same time. It has been seen that the whole city is surrounded by hills. Most of the people come to this place for shopping and spending some amazing time with friends and relatives. There are beautiful cafes that are located in this city. So you should taste the delicious coffee of this place.
Location: Cetinjski Put, Podgorica, Podgorica Municipality 81000, Montenegro
Timings: 10:00 AM - 10:00 PM
8. Budva Leather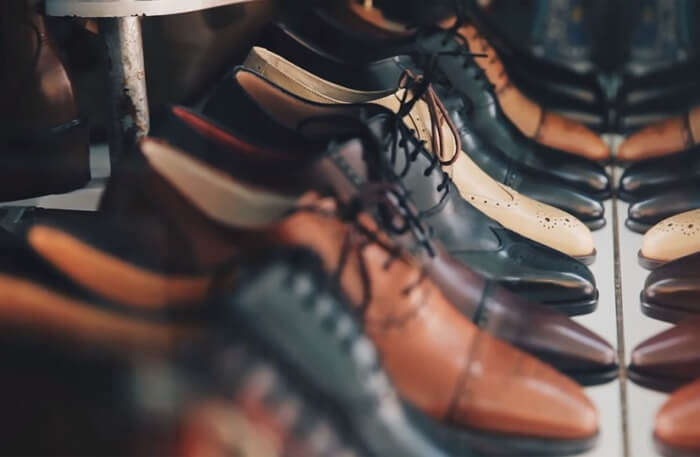 If you are wondering to buy some quality leather products then this is the perfect destination for all those items. The quality of the leather is of very high-quality. Mostly leather jackets and leather bags are purchased from here. There are people who only come to this place to purchase this type of products. The rates of the product are very nominal and reasonable at the same time. You will really have a different feeling while purchasing goods from this place.
Location: Palazzo Stara Aut Stanica, Budva, Budva, Budva Municipality 85310, Montenegro
Timings: 9:00 AM - 11:00 PM
Suggested Read: 10 Hostels In Montenegro To Enjoy The Delights Of The Adriatic Sea And The Balkan Highlands
9. Wine Tasting

As this place is ideal for wine yards, so this place is quite competent for tasting wines. There are different flavors of wine found in this place. You can choose the one that suits you the best. The winery is usually found to have huge areas. So if you want, then you can roam along the wine yards. Simply opt for tasting the wine and roaming along the roads of the wine yards. It would really be an amazing experience. The wines can also be tasted along with some delicious snacks.
Location: Road M2 E 80, Virpazar, Bar Municipality 81305, Montenegro
Timings: 9:00 AM - 9:00 PM
10. Efesya Souvenir

If you are searching to buy some wonderful souvenirs for your relatives, then this place is a great one. The shops sell various types of goods that are really ethnic. Most of the products are of top quality and this attracts people from all over the world. There are some gifts that are really awesome in nature. Most of the goods are of top quality. Even there are many ceramic products that are also available in this shop. Most of the tourists come here to visit the shops.
Location: Stari Grad 409, Kotor Municipality 85330, Montenegro
Further Read: 10 Mountains In Europe That Will Put To Test The Adrenaline Junkie In You
As a whole Montenegro is really a package of various types of things. If you wish, you can also roam, shop and explore various types of products. The beaches are the most awesome place to spend quality time. Apart from this, you can also go shopping at the local stores that are located in various corners of the city. It will really give you a wonderful experience at the same time. So make your trip a memorable one by exploring various part of Montenegro. So simply step and discover some of the hidden places in Montenegro while on your next trip to Europe.
Frequently Asked Questions About Places To Visit In Montenegro
Q. What is the currency in Montenegro 2022?
A. The Euro is the official currency used in Montenegro. Credit cards are also widely accepted throughout the country, so you would not have any problem making transactions here. Do make sure that the currency bills (banknotes) you have received from the currency exchange center are recognized by the Bank of England.
Q. What is Montenegro famous for?
A. Montenegro is often referred to as the "Land of the Black Mountain". It is a beautiful summer destination with sun-soaked beaches, scenic mountain ranges, and a blissful weather. And while it's an awesome place to visit in summers, it is equally exciting to explore Montenegro in winter.
Q. Is Montenegro expensive for tourists?
A. As Montenegro receives a large sum of tourist traffic, it tends to keep slightly high prices for all touristy things like ticket prices and hotels. Food, public transport, and shopping in Montenegro, however, are low to moderately priced.
Q. Do you need a visa for Montenegro?
A. Yes, you do require a Visa for Montenegro. Only British passport holders do not require a visa to visit Montenegro for a certain number of days of stay. The Montenegrin government usually grants a Visa of not more than 90 days of stay commencing from the moment you have landed here.
Q. Do they speak English in Montenegro?
A. English is rarely spoken in Montenegro, so you may have a problem communicating with the locals here. Your tour guide, however, will surely be fluent in the language and will help you communicate throughout. The official language of this place is Montenegrin, which is quite similar to Serbian, Croatian, and Bosnian. You may even hear elderly locals speaking German or Italian here.
Q. How much does a meal cost in Montenegro?
A. At a mid-range restaurant, a three-course meal for 2 would typically cost you around INR 1,500/- to INR 3,100/-. A pint of domestic beer will cost you somewhere around INR 140/- to INR 220/-.
Q. Is Montenegro safe?
A. Montenegro is a very safe country to visit and live in. The crime rate is minimal and the police forces are generally fast in their duties. One just needs to be aware of pickpockets and take care of their belongings no matter which part of the world they're visiting. Do note that the helpline number in Montenegro is 122, while the international distress call for tourists is 112.
Q. Why Montenegro is called Montenegro?
A. The name of this country has been derived from Venetian and it translates as "Black Mountain", indicating the appearance of Mount Lovćen when it is densely covered in evergreen forests.
---
Looking To Book An International Holiday?
Book memorable holidays on TravelTriangle with 650+ verified travel agents for 65+ domestic and international destinations.
---
People Also Read:
Places To Visit In Croatia Places To Visit In Split Places To Visit In Pula