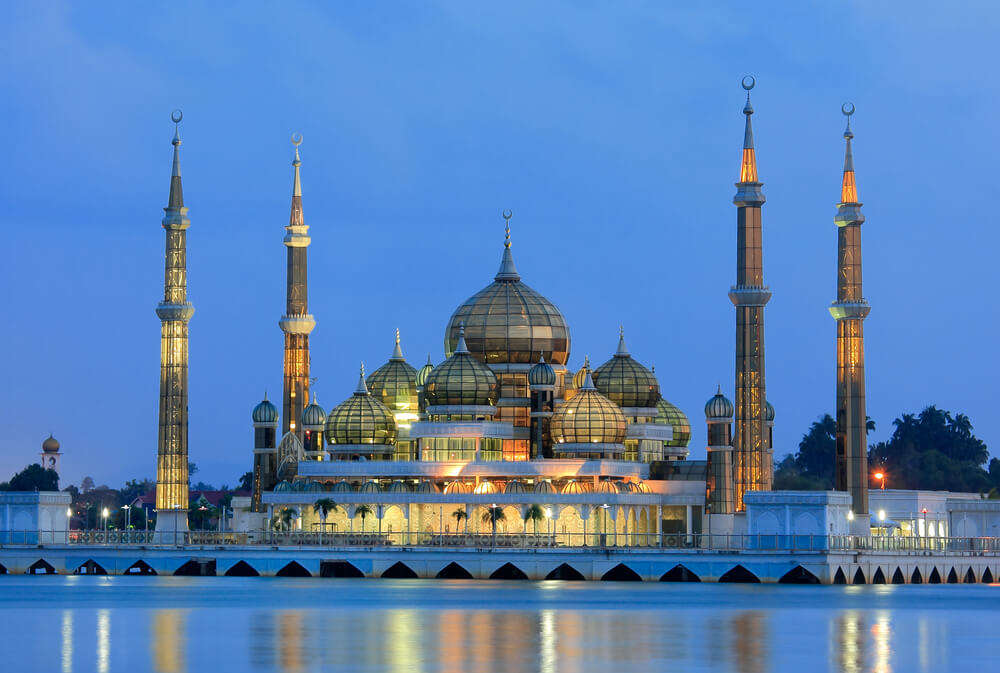 Malaysia is a country that is bounded by islands that are famous tourist spots for visitors. One of these picturesque islands are the enchanting Penang islands. This islet is popular amongst tourists for it offers a plethora of activities and places to visit in Penang Islands Malaysia. The islands are called the 'American silicon valley of Malaysia' because of its rising infrastructure and upcoming modern facets. Penang islands are the best place in Malaysia that can define diversity. It is greatly influenced by its western and foreign population. The islands have Chinese temples, Indian mosques, and British forts, all that represents the multiculturalism that the country upholds to this very date.
The islands are more developed hotels and restaurants on the northern side of the beach while the southern area houses traditional Kampungs and villages. The island has also gained the 'cybercity' because of the prominent presence of corporate companies like Dell and Intel. After the 20th century, the Penang islands flourished in terms of expansion of booming tourism and massive infrastructures. The government focused on building more living accommodations for visitors and job opportunities for the locals.
The Penang Islands is one of the most sought after places and its capital, George town is called as the 'Pearl of the Orient' as its historical and ancient artefacts and buildings have earned it a place in the 'World Heritage Site' list. The town area houses sandy beaches with pristine waters and dining areas at affordable prices and the animating list goes on. The places to visit in the Penang islands allow you to even take part in innumerable activities like sightseeing, trekking, cooking classes, touring the famous orchid gardens, chilling with the turtles on beaches, street painting and visiting glow-in-the-dark museums.
So, take a look at the best places to visit in Penang islands that will let you experience tranquil beaches, spiritual visits to temples and eating Indian food at the best restaurants.
11 Places To Visit In Penang Island Malaysia
Here are the best places to visit in Penang Island Malaysia that is a combination of numerous Asian cultures and traditions. The islands take the visitor on a spiritual and adventurous journey with its Buddhist temples and evergreen rainforests. So, take a look at the top 11 places to visit in Penang Island Malaysia.
1. Sri Ananda Bahwan Garden Cafe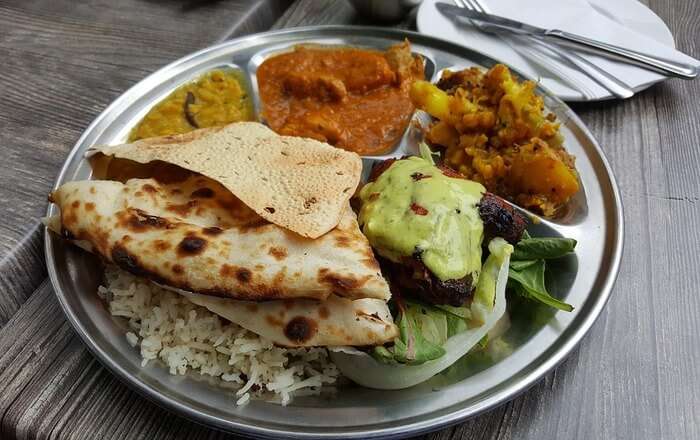 This Indian restaurant in Penang Island has a very spacious outdoor seating with a cool breeze flowing in a radiant lush green surrounding. This place is extremely well maintained and the food here is just heavenly. The restaurant has a large Indian menu with dishes from both north and south India. The reasonable prices for a very sumptuous dining experience make it a popular destination.
12 Indian Restaurants In Penang To Satiate Your Food Cravings
2. Penang

Famous for its architectural temples and holy destinations, Penang is one of the most beautiful cities in Malaysia. The city represents a mix of modernity and tradition within its surroundings. You will get to see a lot of attractions which represent historically importance. The monuments along with numerous street-side food stalls find great indulgence.
For all the people who are planning to visit Malaysia, do not miss out on Penang.
Malaysia In March: A Mini-guide To Know Everything Before Your Trip In 2022
3. Teluk Duyung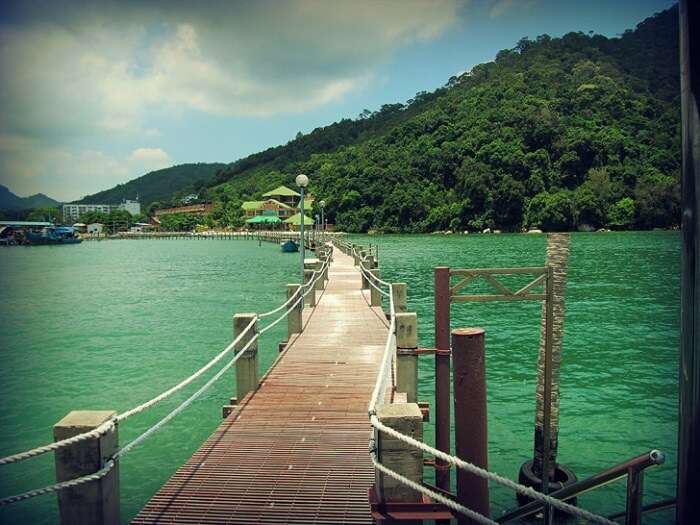 Also known as the Monkey beach, Teluk Duyung is one of the most secluded Malaysian beaches and is a part of Penang National Park. It can be entered through the jungle trek, from the Penang national park or by boat. If you go by boat you can book one from Teluk Bahang. Its mandatory that the visitors register at Teluk Bahang to get a permit to enter Teluk Duyung.
10 Blissful Beaches In Malaysia
4. Lorong Kulit Flea Market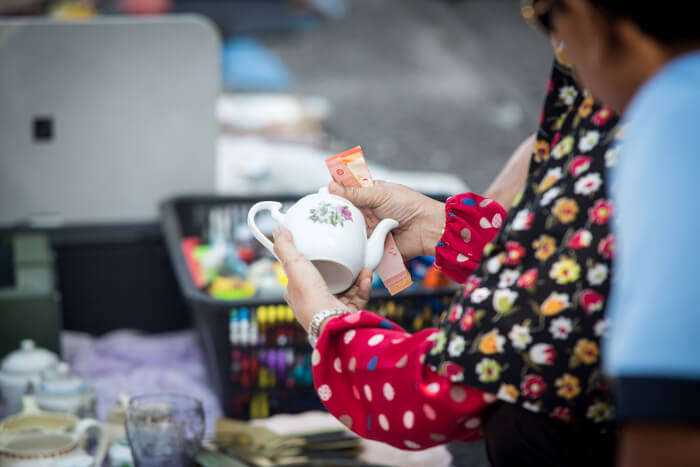 If you are a budget shopper, then Lorong Kulit Flea Market is just the place for you. Always bursting with life and colour, it is a must-visit for cheap shopping in Georgetown, Penang. This place cannot get better for budget shoppers as it the best place to bargain on anything and everything. You can spend some quality time looking at the wide variety of knick-knacks available at this flea market.
25 Honeymoon Destinations In Malaysia To Visit In 2022 That Will Surprise Your Partner
5. Komtar

Komtar is one of the best shopping malls in Georgetown, Penang. The 58th floor of this prominent mall has a viewing deck that offers a scenic view of the entire island. In regards to shopping, there are numerous stores that can make your trip worthwhile. Not only that, there are many designer boutiques along with electronic shops and eateries.
Shopping In Georgetown Penang: 7 Best Places To Buy The Best Of Everything in Malaysia
6. Teluk Bahang Beach

This quiet and beautiful beach just 5 kilometers away from the busy Batu Ferringhi offers the perfect setting for a relaxed day by the sea. Surrounded by a dense forest cover, this public beach in Penang with fine white sand and cool waters is great for a picnic with barbecue and fishing. The water isnt fit for swimming due to the presence of jellyfishes, but the picturesque beach is ideal for camping and witnessing beautiful sunset views.
8 Serene Lakes In Malaysia Which Cannot Be Missed On Your Next Getaway!
7. Pantai Kerachut

One of the remotest and most fascinating Penang beaches, Pantai Kerachut can be accessed through a 20-minute boat ride from Batu Ferringhi or a thrilling hike from Taluk Behang connected via a suspension bridge. The pristine beach with interesting geological formations is also home to a unique meromictic lake (sea water and salt water co-exist without intermixing!). Between September and February, you can also catch a sight of green turtles, along with hawksbill, and olive ridley turtles at their favoured nesting ground.
10 Penang Beaches That Are Perfect For Enjoying A Refreshing Break From The City Life
8. Khoo Kongsi

One of the best places in Georgetown Penang is Khoo Kongsi- a spectacular Chinese clan-house that is an architecture lovers fantasy. Littered with ornaments, gold plated statues, and state-of-the-art Chinese construction work, Khoo Kongsi is an exclamation mark in a long line of decorated and influential Chinese presence in Penang.
The clan-house temple provides the perfect opportunity for all shutterbugs to prize away a few eye-catching images from this 19th century laid-back vacation house.
8 Places To Visit In Georgetown That Make Penang A Jewel In Malaysia's Crown
9. Glass Museum Penang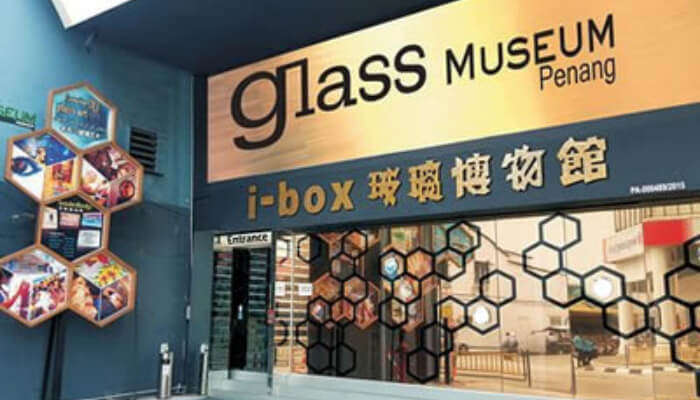 This is one of the most interesting places to visit in Penang Island. Located in the George Town in Penang Island in Malaysia, this is an astonishing museum displaying some really incredible glass and mirror formations. There are mirrors all around and a large kaleidoscope that will leave you totally puzzled. The museum also displays artistic works made by using recycled glass. And if you are too intrigued by all of this, go and participate in one of the craft classes conducted here.
10. Tropical Spice Garden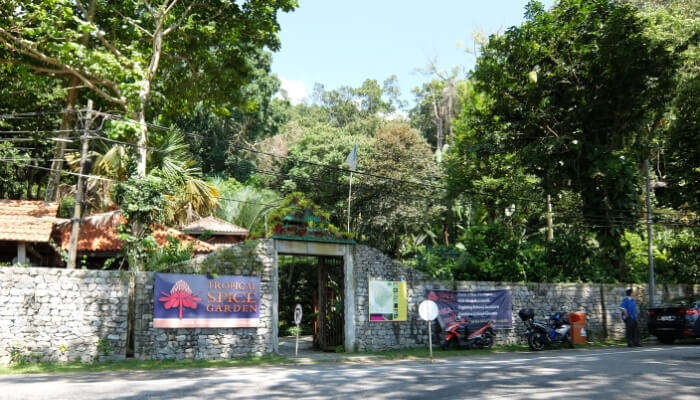 Visiting a spice garden in Penang is one of the best off-beat things to do in Penang. The Tropical Spice Garden located in Jalan Teluk Bahang used to be a rubber plantation. The site was later converted into a spice plantation and grows around 500 different kinds of spices. Take a walk through this aromatic garden for a true Malaysian experience. These trails attract a lot of nature enthusiasts from around the world. You may also bring back some spice plants as souvenirs from the garden shop. If you are a "night person", take a night-walk through the rainforest to meet the nocturnal flora and fauna. All these unique experiences make Tropical Spice Garden one of the best places to go in Penang Island.
11. Cheong Fatt Tze Mansion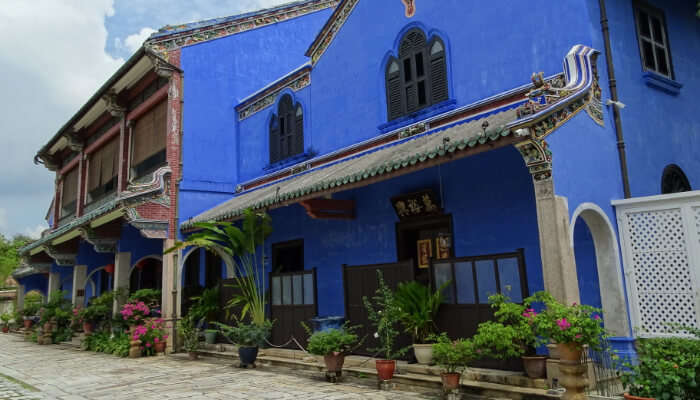 This beautiful blue-mansion has been recognised by UNESCO as a heritage site. Cheong Fatt Tze Mansion has also won many awards for its incredible infrastructure. Located on Leith Street of George Town this place has 38 rooms and where guests can stay. The mansion also features 5 spectacular granite-paved courtyards, 7 traditional staircases and 220 vernacular timber windows. Staying in this Mansion will surely be an exciting experience.
The Penang Islands are a haven for globetrotters and Asian culture enthusiasts as the country offers its tourists a potpourri of traditional places, historical buildings, and pristine beaches. There are innumerable things to do and places to visit in Penang Island Malaysia that lets tourists savour the exotic foods and views that the towering skyscrapers and mountains provide. So what are you waiting for? Gather your friends and family and plan a vacation to Malaysia to experience the beautiful Penang islands that emit positive vibes and perfect vacation aura.
---
Looking To Book An International Holiday?
Book memorable holidays on TravelTriangle with 650+ verified travel agents for 65+ domestic and international destinations.
---