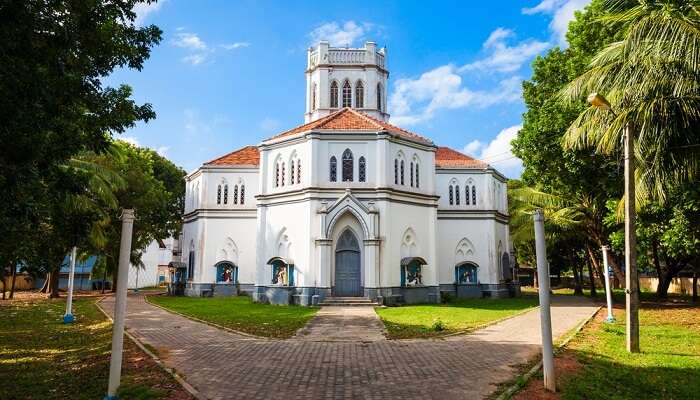 With the lush-green tea plantations, beaches and forts complementing the beauty of Sri Lanka, there are some places which add an edge to the natural beauty of this place. Just 8-9 hour drive from the north side of the country lies Point Pedro which is actually a commercial town situated in the district of Jaffna. Once this town was known as the crossroads of conflicts, in the present day this place has become a main commercial centre which is brimming with life. Still holding its colonial and religious heritage which can be witnessed in the magnificent structures, this place is a jewel of Sri Lanka. Adorned by the scenic views of coastal road and historical places, there are still remains of the past which adorns this city.

One of the ancient ruins is Theru Moodi Madam and other magnificent religious monuments like the Vallipura Aalvar Kovil, which gives another top reason to visit this amazing town. This town is famous for its multi-ethnic society which can be witnessed at every passing lane and road. One can find many churches which are lined up alongside the road. And apart from that, there are some majestic Hindu temples which are located in the vicinity of 5Kms from the central town region. Sri Lanka is famous among the nature lovers who want to witness the beautiful sunrise and sunsets but it is quite difficult to catch a glance of both as the east and west coasts are seperated. But Point Pedro will give an unique experience of witnessing both the sunrise and sunset sitting alongside the Munai Beach. Not just this but there are come colonial structures which still stands today and reflects the history of the town and the country. If you're into nature and sightseeing then these are the best places to visit in Pedro Point which we have picked up for a hassle free vacation experience.
5 Places To Visit In Pedro Point
Here are the best places to visit in Pedro Point which one must visit if they want to take a glimpse of the amazing landscapes, magnificent sunsets and historic architectures which curates the best experiences to enjoy.
1. Nallur Temple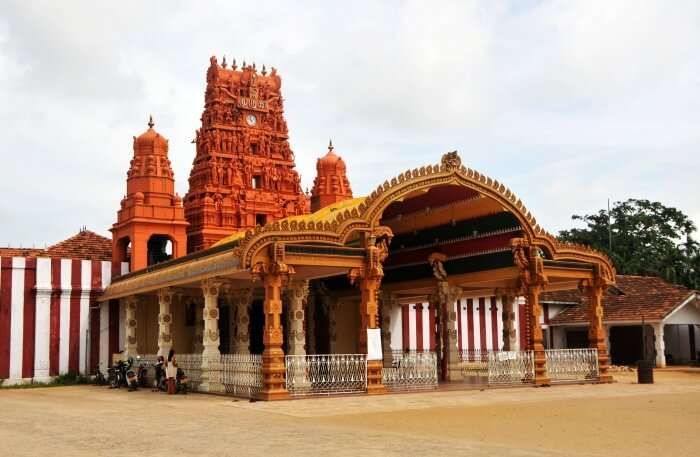 Pilgrims from all parts of the world visit Nallur Temple. The prime feature of this Nallur Temple is the golden arch and the extended Gopuram. People visit here mainly to explore this Gopuram. The premise of this temple was built during the eighteenth century. It was in the year 1620 when the Portuguese destroyed the old construction of this building which was constructed during the regime of Tamil Kings. This temple is now considered as the primary place to hold any type of religious festival.
Read More: Things To Do In Sri Lanka With Kids
---
Sri Lanka Holiday Packages On TravelTriangle
Book your Sri Lanka trip from TravelTriangle: Inclusive of Hotels, Sightseeing, Transfers, & Meals. Best Prices Guaranteed. Get Customizable Package & Free Guidance From Destination Experts. Book Now!
---
2. Jaffna Fort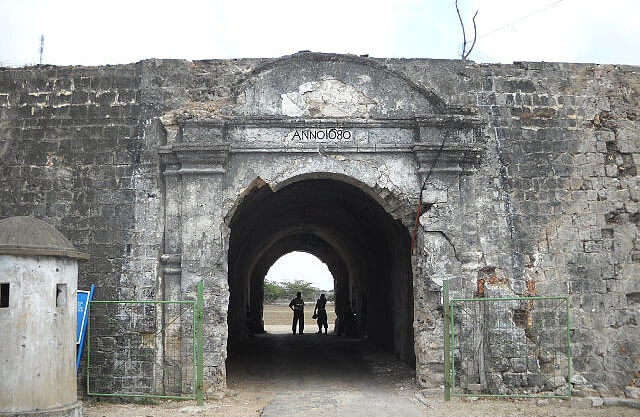 Among the top tourist places to visit in Jaffna Sri Lanka, Jaffna Fort is considered as one of the major ones. This fort was established in the year 1618 by the people of Portuguese Origin during the Portuguese invasion in Jaffna. This fort is positioned near the city of Karaiyur. This fort is also famous as Fortress of Our Lady of Miracles of Jaffna. During the year 1658, this fort was conquered by the Dutch invaders and it was again in the year 1795 when this fort was again taken back by the British. From the period 1986 to 1995 this fort was captured by LTTE and it was recaptured by the Sri Lanka Army in the year 1995.
Read More: Places To Visit In Kelaniya
3. Kandarodei Temple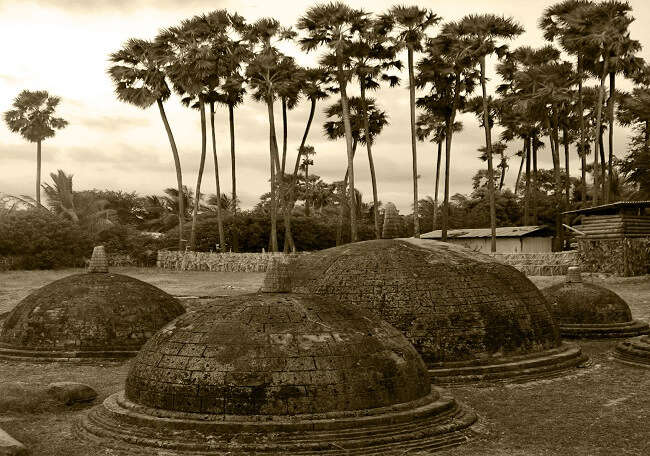 This is another amazing destination which should be included in the top places to visit in Jaffna town. This is an ancient Buddhist place in Jaffna which is known for its historical events. This temple is near to Chunnakam and from the Jaffna Town, the distance is only 8 km. The total area of the land is a – acre and the entire structure is painted with ash-colored stone. There are 61 dagobas and some of them have only the foundation. This temple was founded during the Anuradhapura Era and stone scriptures are still there which proves the rich ancient history of this temple.
Read More: Places To Visit In Ja Ela
4. Keerinalain Or Naguleeswaram Temple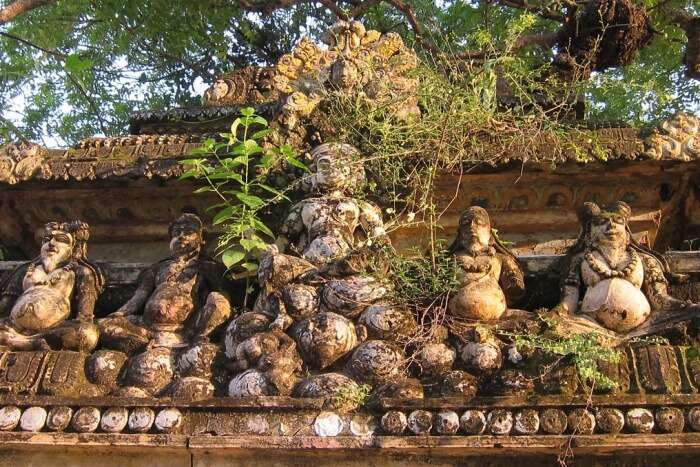 Keerinalain ranks among the top 10 places to visit in Jaffna, this temple is a must visit one. Travelers from all parts of the world mainly arrive here to enjoy a bath in the natural water spring. It is said that all illness and sickness will get cured after having a bath here. Lots of Hindu Pilgrims visit this temple to take blessings. This place is located at 15 kms away from town and a perfect place to take a warm bath and rejuvenate your soul. The people having a religious belief will find peace at this place.
Read More: Places To Visit In Haputale
5. Akkarai Beach Jaffna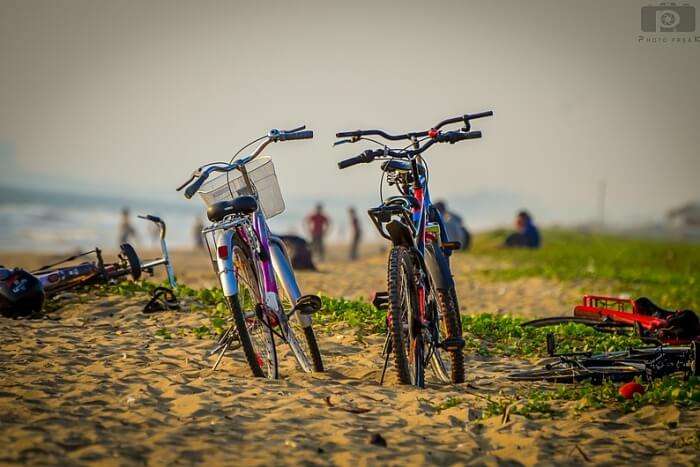 Those who are dreaming of moving out for a weekend holiday in a beach place for them Akkarai beach is the best choice. It hardly takes 40 minutes to drive here from the center of Jaffna. Akkarai beach is located in Thondamanaru, Jaffna which is a district of the Sri Lankan Northern Province. It is among the best beaches near Jaffna and will be a great time for those who are planning to have a trip here. This beach is among the best Jaffna beaches in Sri Lanka and is the perfect choice for the family visit, as it will surely make your day There is a gorgeous bridge near Akkarai beach which gives the travelers an anxious feeling while approaching it. After reaching the top of the bring, the greenery across the beach and a vast range of creators can be distinctly seen. And there is one of the prominent lord Murugan temples in Sri Lanka near this beach. This is a great place for the children's to play and have fun, or we can call it as the children park. There are plenty of yachts in this sea. I suggest this beach is a great place for spending a relaxing and mind freshening tour.
Read More: Amazing Jaffna Beaches
These are some of the best places to visit in Pedro Point which will make your holiday worth a memory in Sri Lanka. There are ancient monuments, exotic beaches, sancturies and national parks spread widely and lush-green landscapes. This lesser known town is quite a fascinating place to visit and enjoy the beautiful sightseeings which are worth a capture. So, if you're planning a vacation in Sri Lanka make sure to not miss out on the best activities to do around in this small town and make the best of your vacation at this paradise land.
---
Looking To Book An International Holiday?
Book memorable holidays on TravelTriangle with 650+ verified travel agents for 65+ domestic and international destinations.
---