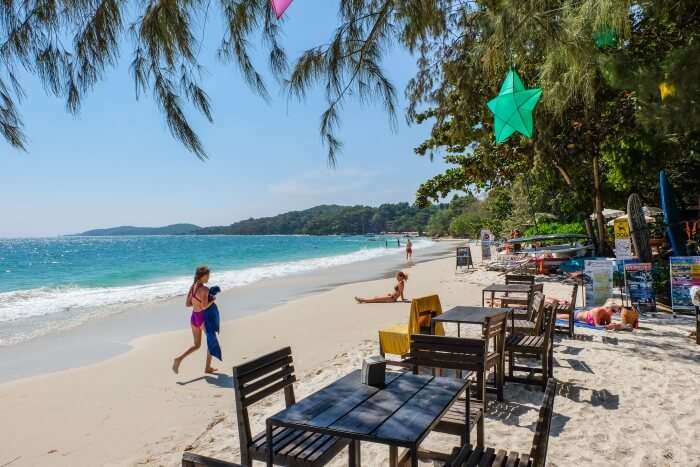 Are you looking for the most thrilling beaches near Jaffna that can make your day take you out of the tension and worries that are going on in daily life? Here we have listed some of the best Jaffna beaches in Sri Lanka, after which there you will never want to skip the moments from your heart and mind. So go ahead and explore these fabulous Jaffna Beaches and see what all they have to offer! However, there are some things you need to know about them all. Read on to know more:
5 Amazing Jaffna Beaches
A beach is the most memorable place for swimming, playing beach volleyball and basking in the sun.Great strolls in the breezy atmosphere, boat trips and picnic fun on the beach are the most traditional exercises in these Jaffna Beaches.
Kankesanthurai Beach Jaffna
Casuarina Beach Jaffna
Charty Beach
Akkarai Beach Jaffna
Karainagar Beach
1. Kankesanthurai Beach Jaffna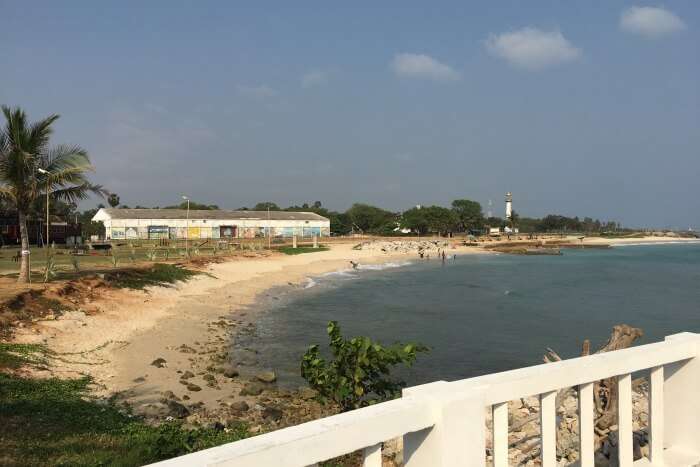 It is among those that have been carved in Sri Lankas picturesque antiquity. In history, the area was the nation's chief naval core with the Navy Naval Base of Sri Lankan being positioned in the region. As of now, it is turned out to be a family beach with huge groups viewed lounging in the sunshiny sands and cold water.
Kankesanthurai is referred to be among the safest beaches in the Northern region. Immaculate and uncrushed this tape of beach presents unparalleled experiences that one can hardly get in this northernmost shore. It is the place where guests step into natural water and experience a dive in the dreams of chilling off after a full day of traversing the city in the burning sun.
The area is actively growing a center of attraction for beach lovers, and huge traffic is driving here from all across the globe. Aside from experiencing KKCs glittering waters, there is also some stuff to watch and traverse while resting on the beach. The KKC beach gives you a transparent look of the outstanding KKS lighthouse and Naval Port. It also allows you exceptional entrance to the fields aquarium sanctuary. Travel on out there to receive a first-hand glimpse at how these nearby communities make their sustenance. Or stroll along the paths of Kankesanthurai only some miles away from where one can wonder at the residues of colonial construction.
Must Read: Top 6 Honeymoon Places In Colombo For A Romantic Rendezvous
---
Sri Lanka Holiday Packages On TravelTriangle
Book your Sri Lanka trip from TravelTriangle: Inclusive of Hotels, Sightseeing, Transfers, & Meals. Best Prices Guaranteed. Get Customizable Package & Free Guidance From Destination Experts. Book Now!
---
2. Casuarina Beach Jaffna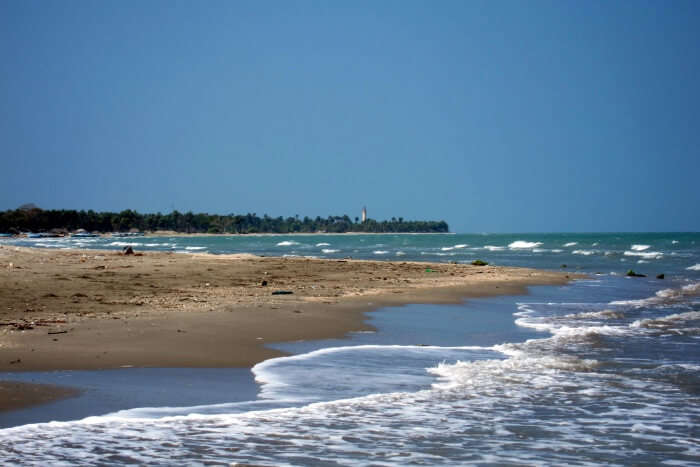 Jaffna Peninsula has a dedicated number of excellent beaches. Casuarina Beach is among the most impressive beaches in Jaffna, it is also known as Cashoorina and is located in Karainagar, on an average 20 Kms far from the town Jaffna and would hardly take minutes to drive here. One can wander a long walk in the dark blue water with gentle waves stirring the land upwards. The beach is located on the north side of Karativu island, is peninsula's biggest island that is joined to the continent over a highway.
The beach allegedly received its name because of the Casuarina Trees are planted beside the beach. The coast has a beautiful color with shallow water where no waves can move a lengthy space approaching the sea and a remarkably safe area to have a dip. The sailor in the city use sort of a flatboat built out of wooden timbers which favors a full boat ducked in half. These are utilized to fish in shallow lakes and go around prawn fields in the sea. The seashore itself is pretty distinctive to regular Sri Lankan beaches. Since this is a trendy beach near Jaffna, you notice some stores here with handicrafts and food.
Suggested Read: 8 Things To Do In Negombo That A Traveler Must Experience On Their Sri Lankan Vacay
3. Charty Beach

Charty Beach is a white sand beach that is not so far from Jaffna. It will hardly take 30 minutes to cover up this 15km distance to reach at Charty Beach from Jaffna, the central city of North provides an impressive landscape to the remote area. The beach is arched & in the mini Island of Nothern Region known as Velanai and few times, it also recognized as kayts.
Although the region was separated for 30 years due to civilian battle but appears to be a great holiday address with many resorts today. The beach is bordered with palmyrah, coconut, and various other species besides the beach. The sunny climate and sandy bank of the Charty/Chaddy pull travelers. Stay cabins, and dressing rooms are accessible for the guests across the beach. Charty is a calm, beautiful place to relax the mind and lose the crowd. The beach water combines with the calm flurry to entertain the bather.
Beaneries and eateries are located across the beach where the tourists can prolong their amusement. The peaceful Charty beach is an excellent holiday destination where anyone can experience moments of joy and happiness with their friends and family.
Suggested Read: 6 Best Restaurants In Dambulla Where You Must Dine On Your Next Sri Lankan Trip!
4. Akkarai Beach Jaffna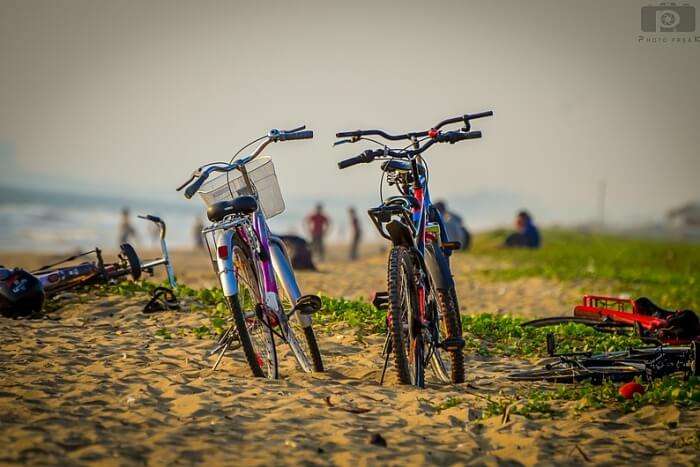 Those who are dreaming of moving out for a weekend holiday in a beach place for them Akkarai beach is the best choice. It hardly takes 40 minutes to drive here from the center of Jaffna. Akkarai beach is located in Thondamanaru, Jaffna which is a district of the Sri Lankan Northern Province. It is among the best beaches near Jaffna and will be a great time for those who are planning to have a trip here.
This beach is among the best Jaffna beaches in Sri Lanka and is the perfect choice for the family visit, as it will surely make your day There is a gorgeous bridge near Akkarai beach which gives the travelers an anxious feeling while approaching it. After reaching the top of the bring, the greenery across the beach and a vast range of creators can be distinctly seen. And there is one of the prominent lord Murugan temples in Sri Lanka near this beach. This is a great place for the children's to play and have fun, or we can call it as the children park. There are plenty of yachts in this sea. I suggest this beach is a great place for spending a relaxing and mind freshening tour.
Since the Akkarai beach is not very much popular and its beauty is still out of the vision of travelers from across the globe that makes it a quiet calm and peaceful place.
Amazingly gorgeous beach not overcrowded like the other beaches in the Jaffna. It is a very clean place with a huge peace of mind where the visitors can feel the pleasure of a peaceful and calm environment. It is a very nature-friendly place, and you will not see any plastic waste.
Suggested Read: Top 7 Water Sports In Colombo That Will Give You An Adrenaline Rush
5. Karainagar Beach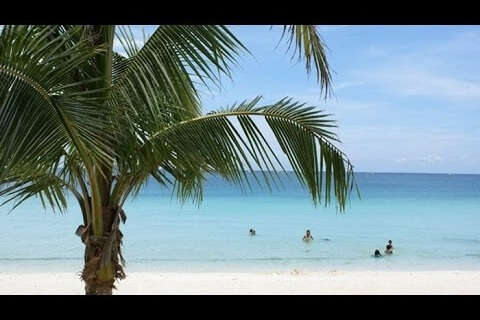 Karainagar Beach is located in Karainagar, and those who are planning have a trip the place have to drive about 20 km distance from Jaffna, Sri Lanka. It is a great place for nature lovers; the shore of the beach is full of abundant Kaarai trees. Karainagar Island is about 10sqmi region, and the current population reaches around 11,000. On an average 30% of this area can be used for paddy farming. Karainagar is in Northern Province. It is a great place if you are looking for beaches near Jaffna to experience the natural beauty with a variety of birds and animals that you surely have not seen before.
Once you reach there, you will not tempt to come back, as its beauty will ultimately rule over your mind to stay there only. It is a great place if we talk about peace and cleanliness..
Further Read: 12 Alluring Things To Do In Nuwara Eliya, The Heart Of Sri Lanka!
Jaffna is the land of beaches with a huge range of adventurous place to hang out. Your search ends here if you are hunting for the a beach vacation to Sri Lanka. We have listed all the famous Jaffna beaches that exist and are certain that you will definitely love to visit here and experience the pleasure of beauty of nature. Unlike other beaches, they are not crowded and make for perfect destinations for planning a weekend family picnic or an adventurous trip with colleagues.
---
Looking To Book An International Holiday?
Book memorable holidays on TravelTriangle with 650+ verified travel agents for 65+ domestic and international destinations.
---