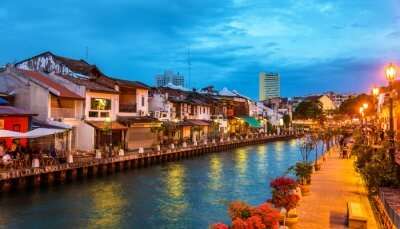 Malaysia is one of the best destinations in the world because it features beautiful beaches, mountains, dense rainforests and various national parks. It has a lot, you will definitely be amazed by the experiences offered by Malaysia. Tourists come here to enjoy its aesthetics, its authentic food and its serene environment. Malaysia is a multicultural country as it is home to people from various religions and countries.
There are a lot of places to visit in South East Malaysia such as Maxwell Hill, Central Mall and National Museum. If you are visiting Malaysia with your family then South East Malaysia should be present in your itinerary as it features places which you should not miss out on. To help you out, here's a list of places to visit in South East Malaysia!
4 Best Places To Visit In South East Malaysia
There is no dearth of places to visit in South East Malaysia, check out the list of the best places you can visit here.
1. Maxwell Hill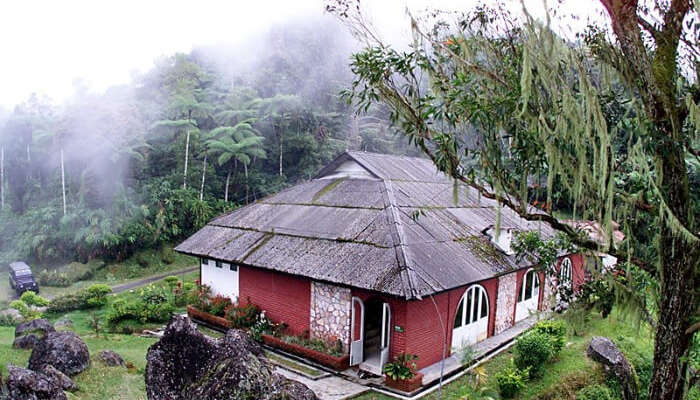 Also known as Bukit Larut and poised at 1250 m above the sea-level hill, Maxwell Hill is oldest and less developed hill station in Malaysia and is 290 km away from Kuala Lumpur. However, it is surrounded by dense and lush green forests and offers stunning panoramic views of the west coast from Penang to Pangkor Island. Travellers can also enjoy the lovely sights of petunias, roses, daisies, tulips and many other flowers planted here. A visit to Taiping Lake Gardens and Taiping Zoo should not be missed in your journey to Maxwell Hill. It is the oldest resort in Malaysia and is now known as Bukit Larut. You should not miss out on hiking if you are visiting Maxwell Hill.
Read More: Top hill stations in Malaysia for your upcoming vacations
2. Central Market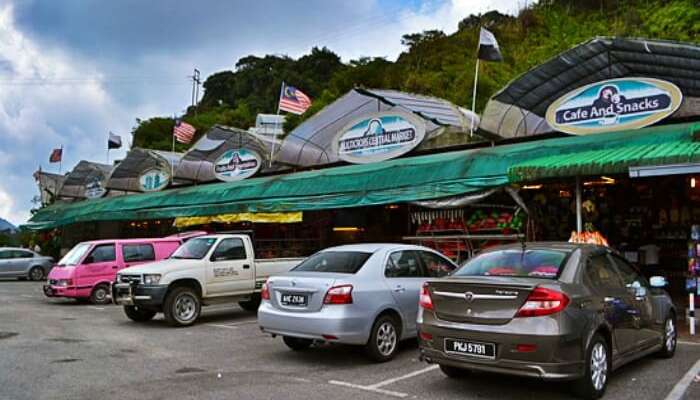 The Central Market of Cameron Highlands can be called the traditional shopping paradise of the Jewel of Kedah. Why- Because this is where you get to bag the authentic Highland products like flowers, strawberries, tea, and even local handicrafts. There also a small park inside with fountains, garden/nursery, and benches. For hunger pangs, the cafe comes to the rescue.
Read More: Shopping in Cameron Highlands
3. Cantaloupe At Troika Sky Dining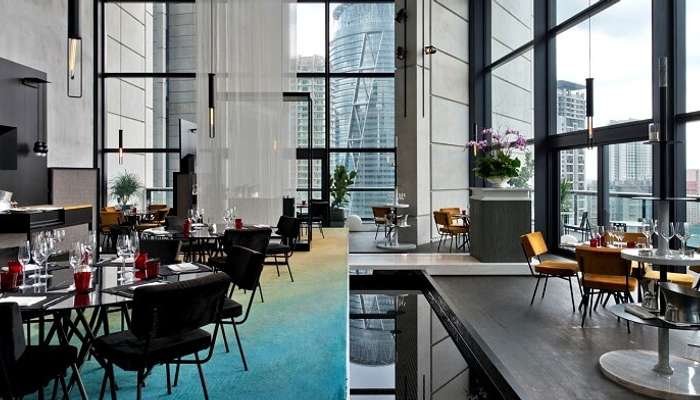 Offering panoramic views of Kuala Lumpur's skyline and scintillating views of the Petronas Twin Towers, dining at Cantaloupe at Troika Sky Dining is not something you can't afford to miss. Encompassing of world-class services, the perfect ambience, and of course the toothsome cuisines, Cantaloupe indeed is one of the best romantic restaurants in Kuala Lumpur.
Read More: Best Romantic Restaurants In Kuala Lumpur
4. National Museum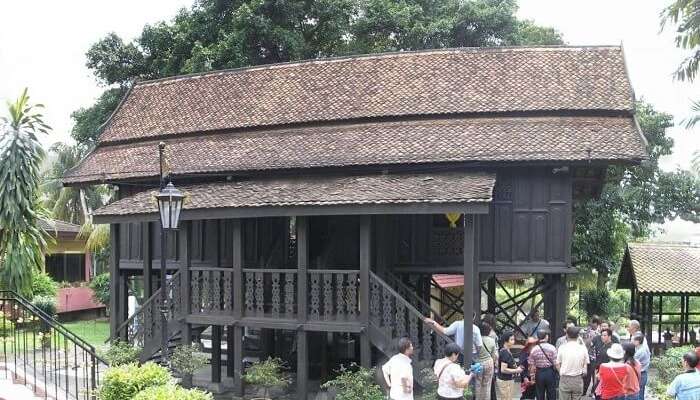 Often confused with the textile museum, the National Museum, is yet another must-visit museum in Malaysia. It offers a good primer on the country's history right from its prehistoric times to the present day. Malaysia's history, as well as geological features and geography, is all tackled in one gallery that also features a beautiful and realistic replica of the 11,000-year-old Perak man. The museum also houses one wing of modern history which is rather interesting and informative. This wing has recreations of royal beds, temple walls, and even ceremonial garb dating to several hundred years. It features festival costumes, traditional weapons, musical instruments, arts, crafts and ceramics.
Read More: 7 Best Museums In Malaysia
Found the list of places to visit in South East Malaysia attractive? These places are so aesthetic that they don't fail to grab everyone's attention! You should visit all these places as they provide you with a great experience. Apart from these, you should also visit places like Batu Caves, Petronas Twin Towers and Bukit Bintang as they are the major tourist attractions in Malaysia. That's not all, there's a lot left to explore here, Malaysia has some of the best things to do and amazing places to visit. Now that you know there's so much to explore in Malaysia, what are you waiting for? Go ahead and plan your vacation to Malaysia with TravelTriangle and ensure the worth of your time and money. Remember that you are not just travelling, you are also making memories that would last forever.
Comments
comments