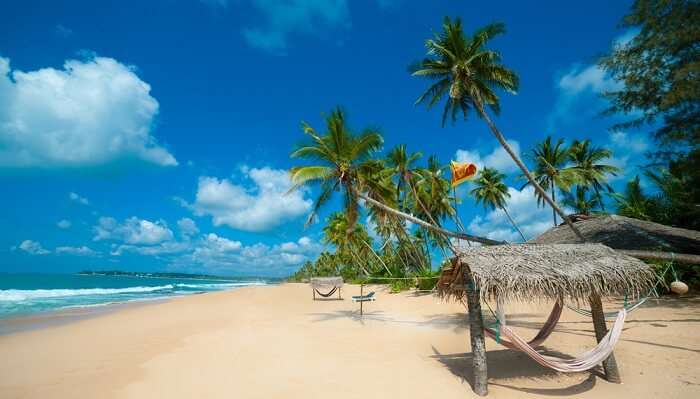 With oodles of elephants and amazing ruins to explore, Sri Lanka is always present in the bucket list of travelers. Not only this, the place is full of UNESCO World Heritage sites that are worth exploring at least once in the lifetime. As a result, the country is fast-becoming a traveler's paradise and the number of tourists is increasing year by year. There are umpteen coastal regions that one can explore in Sri Lanka. Imagine endless beaches blanketed by greenery, you will get a glimpse of the Valvettithurai town in the country. There are several places to visit in Valvettithurai that not many people are aware of. If you are the kind of person who likes to travel to offbeat places then you must spend some time under the sun on the beach of this town.
Valvettithurai, also known as VVT, was earlier a seafaring port in the Jaffna District. The name of the town literally translates into 'a port of an expansive forest land' as it is stretched over a large land, covered with forests, and was also a seaport. However, the town is not occupied by many people which has made it one of the top offbeat places in Sri Lanka. If you have been looking for a quaint place in this country then take a look at these places that you can cover in Valvettithurai.
Top 5 Places To Visit In Valvettithurai
You must have heard of some of the tourist destinations that are covered by every other traveler. But have you traveled to unusual places that are full of untrodden paths and places to visit? If you are that kind of a person who loves to discover something new and travel to unusual places then you must note down these top places to visit in Valvettithurai for your Sri Lanka retreat.
1. Kayts Causeway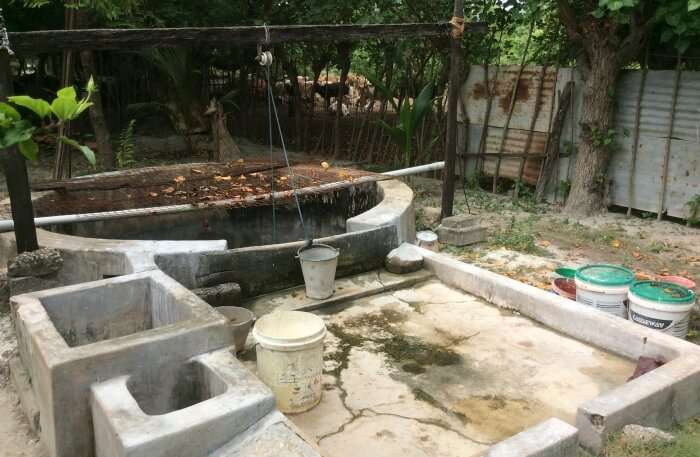 This place is best for nature lovers. This place will take you to the world of amazing birds. You should visit here early morning and feed different species of birds. You can spend here hours while watching birds and noticing their actions and reactions. Different species of water birds can be seen here in the migratory season.
Chundikulam National Park: A Great Place For Nature Lovers To Relax In The Nature's Lap
---
Sri Lanka Holiday Packages On TravelTriangle
Book your Sri Lanka trip from TravelTriangle: Inclusive of Hotels, Sightseeing, Transfers, & Meals. Best Prices Guaranteed. Get Customizable Package & Free Guidance From Destination Experts. Book Now!
---
2. Jaffna Fort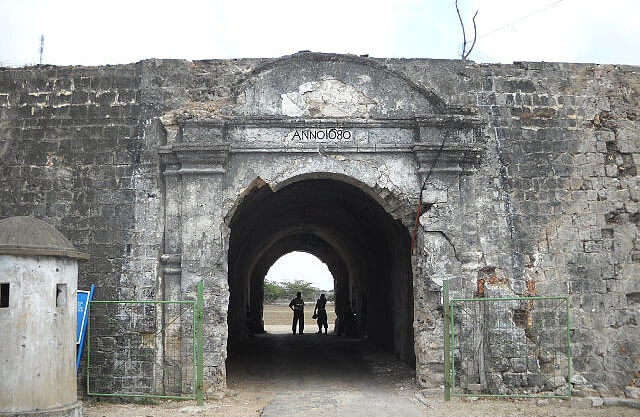 Among the top tourist places to visit in Jaffna Sri Lanka, Jaffna Fort is considered as one of the major ones. This fort was established in the year 1618 by the people of Portuguese Origin during the Portuguese invasion in Jaffna. This fort is positioned near the city of Karaiyur. This fort is also famous as Fortress of Our Lady of Miracles of Jaffna. During the year 1658, this fort was conquered by the Dutch invaders and it was again in the year 1795 when this fort was again taken back by the British. From the period 1986 to 1995 this fort was captured by LTTE and it was recaptured by the Sri Lanka Army in the year 1995.
10 Places To Visit In Jaffna That Promise A Memorable Vacation In Sri Lanka In 2022
3. Kandarodei Temple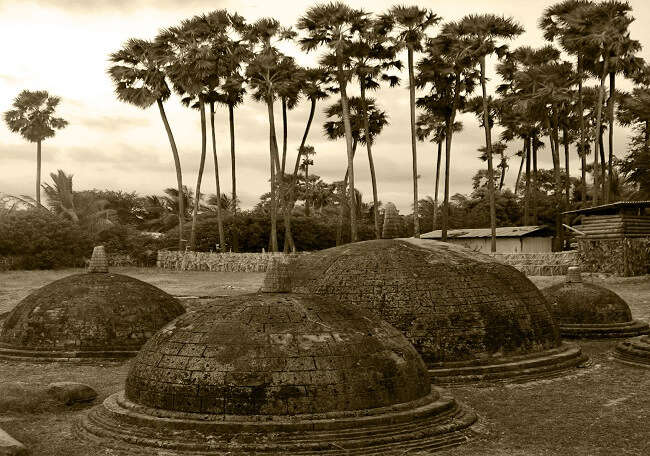 This is another amazing destination which should be included in the top places to visit in Valvettithurai town. This is an ancient Buddhist place in Jaffna which is known for its historical events. This temple is near to Chunnakam and from Jaffna Town, the distance is only 8 km. The total area of the land is a – acre and the entire structure is painted with ash-colored stone. There are 61 dagobas and some of them have only the foundation. This temple was founded during the Anuradhapura Era and stone scriptures are still there which proves the rich ancient history of this temple.
4. Casuarina Beach Jaffna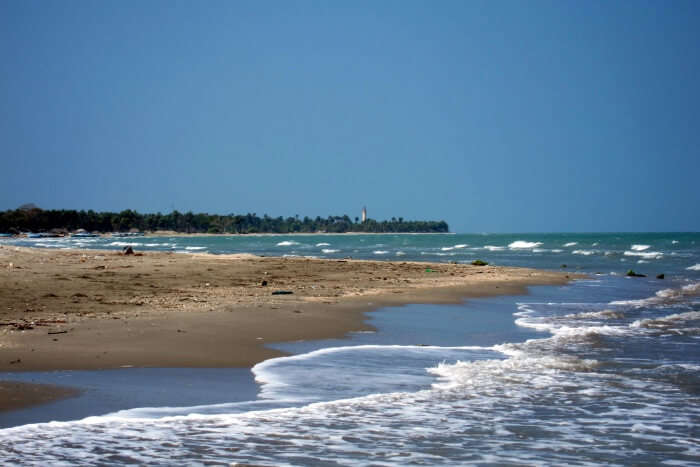 Jaffna Peninsula has a dedicated number of excellent beaches. Casuarina Beach is among the most impressive beaches in Jaffna, it is also known as Cashoorina and is located in Karainagar, on an average 20 kms far from the town Jaffna and would hardly take minutes to drive here. One can wander a long walk in the dark blue water with gentle waves stirring the land upwards. The beach is located on the north side of Karativu island, is peninsula's biggest island that is joined to the continent over a highway.
The beach allegedly received its name because of the Casuarina Trees are planted beside the beach. The coast has a beautiful color with shallow water where no waves can move a lengthy space approaching the sea and a remarkably safe area to have a dip. The sailor in the city use sort of a flatboat built out of wooden timbers which favors a full boat ducked in half. These are utilized to fish in shallow lakes and go around prawn fields in the sea. The seashore itself is pretty distinctive to regular Sri Lankan beaches. Since this is a trendy beach near Jaffna, you notice some stores here with handicrafts and food.
5 Serene Jaffna Beaches To Explore The Sparkling Sea And Sand In Sri Lanka
5. Pathirakali Amman Temple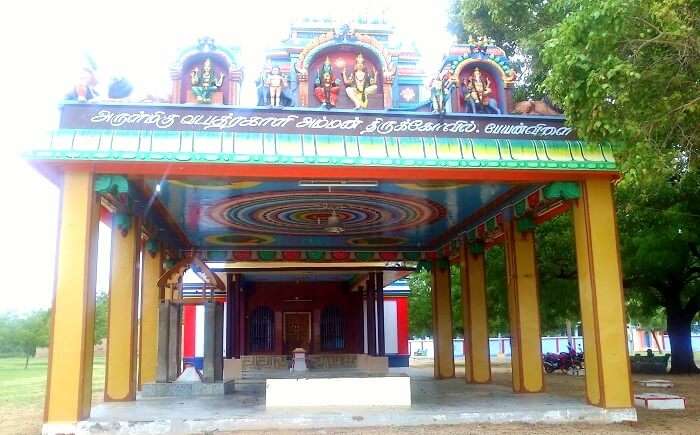 The spectacular gopuram of this Kali temple with its vibrant colors and myriad sculptures catches your eye from a distance, while the unique interiors will leave you spellbound. Also called the Kali Kovil, you can feel the powerful and benevolent presence of the goddess in this popular Durga temple in the heart of the city. Of all Trincomalee temples, this one is sure to leave you awestruck with its colorfully adorned walls and spiritual vibes.
Temple Timings: Opens at 6:30AM (morning aarti at 7AM); closes after the aarti at 12PM and reopens in evening (4-6:30PM)
10 Best Places To Visit In Trincomalee That Prove It Is A Hidden Gem In Sri Lanka
Have you been glued to your chair too long now? Have you forgotten about your last trip and are yearning for another one soon? Then, what are you waiting for? Choose any one destination from your bucket list and plan your excursion with your families or friends. And if Sri Lanka has been on your list for too long then this is the right time to plan your retreat. Get a chance to plan a hassle-free trip to Sri Lanka and customize your own trip according to your preferences. Make sure you include these offbeat places to visit in Valvettithurai. Without further ado, convince your friends, pack your bags, book your tickets, and head to Sri Lanka this year because this is the right time to tick off this destination from your list. Click oodles of pictures for your Instagram and right back to us with your experience.
---
Looking To Book An International Holiday?
Book memorable holidays on TravelTriangle with 650+ verified travel agents for 65+ domestic and international destinations.
---