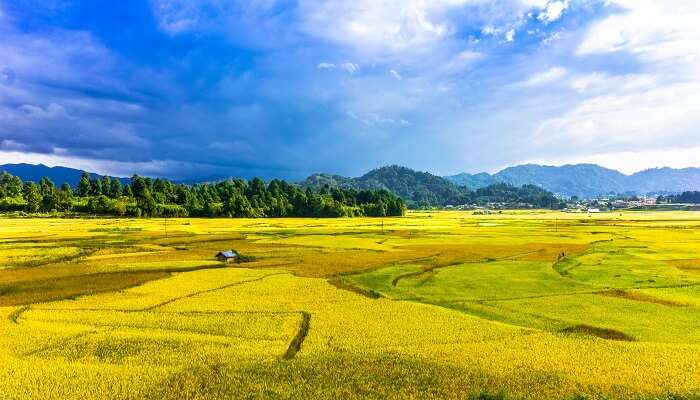 Ziro valley is a spectacular town in Arunachal Pradesh renowned for its natural and cultural charm that made it a UNESCO's World Heritage Site. The enchanting places to visit in Ziro offer adventurers and nature lovers a perfect soul-relaxing vacation. Sitting at a height of 5,538 ft, the destination sways travelers with its paddy rice fields, lofty pine mountains, bamboo huts, and rick flora & fauna. No matter which places you visit in Ziro, you are bound to get enthralled by its untouched beauty. From experiencing the joy of local festivals to interacting with the humble natives, there are a plethora of activities you can add to your itinerary.
8 Alluring Places To Visit In Ziro
Although Ziro is a destination which is not known to many, it features a plethora of attractions that allows you to witness the best of Arunachal Pradesh. Here are some of the best ones where you must visit.
1. Kile Pakho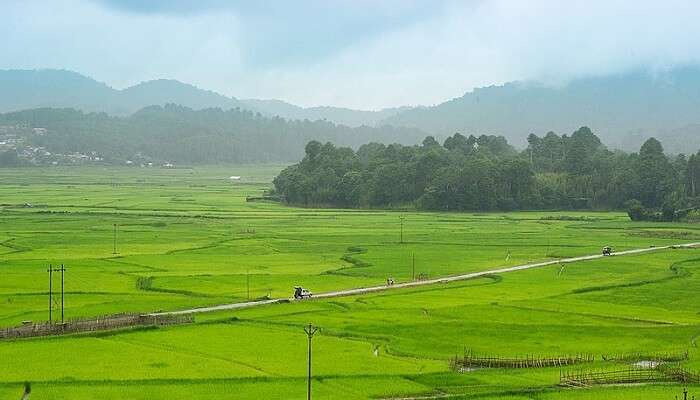 Image Credit: Arunachal2007 for Wikimedia Commons
Positioned 7 km from the ancient Ziro, Kile Pakho is a ridge from where you can witness varied landscapes. With a short trek to the ridge, you can bask in the breathtaking view of the Ziro plateau on one side and the snow-clad Himalayan ranges on the other. Apart from being a true paradise for nature lovers, Kile Pakho is also a perfect spot for photographers where they can capture some insta-worthy pictures. Although it experiences pleasant weather throughout the year, the charm of spring, between February and April is worth cherishing for.
Eaglenest Wildlife Sanctuary Is A Birder's Paradise In Arunachal Pradesh
2. Tarin Fish Farm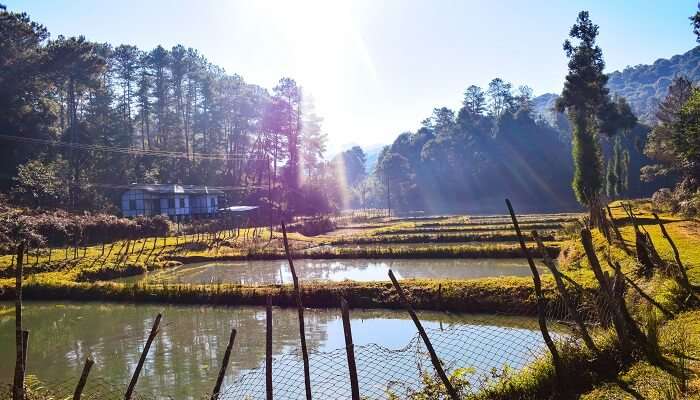 Enjoying the vicinity of bamboo and pine trees, Tarin Fish Farm is an intriguing spot in the Bulla village, which is native to the Apatani tribes. This tourist attraction is a wonderful fish rearing farm known for the breeding of high altitude fish. Additionally, the farm allows you to witness the perfect amalgamation of growing of two rice crops, namely Emoh and Mipya; and aso breeding of Fish (Ngihi). Established in 1985-86, the huge farm covers an area of 7.4 hectares.
3. Talley Valley Wildlife Sanctuary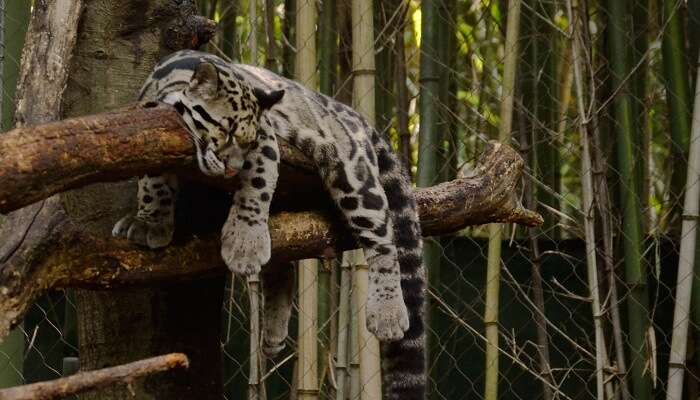 Image Credit: Charles Barilleaux for Wikimedia Commons
Covering an area of 337 sq. km is home to an array of exotic flora and fauna, making it one of the best places to visit in Ziro Valley. Established in 1995, the sanctuary is a biodiversity zone. The impressive range of fauna includes orchids, ferns, silver fir trees, and bamboo. Besides this, you can also spot Indian muntjac, Asian palm civet, and endangered species like Malayan giant squirrel and clouded leopard in the Talley Valley Wildlife Sanctuary.
15 Best Things To Do In Arunachal Pradesh For A Unique Vacation In 2022
4. Pine Grove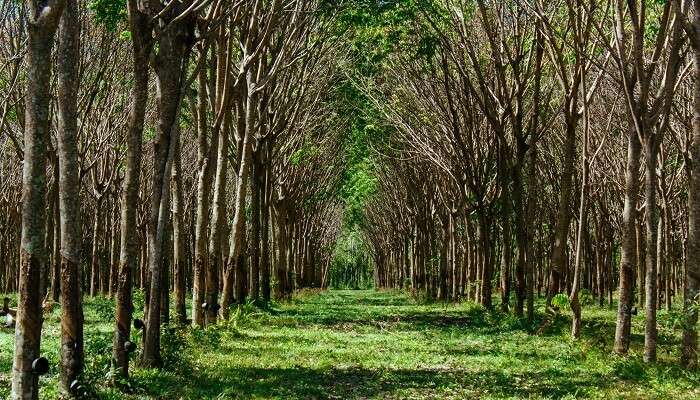 Lying 3 km from the Old Ziro, Pine Grove is a perfect picnic spot for vacationers wanting to enjoy in the lap of nature. Also known as Myolyang, this scenic location is replete with pine trees that is a major attraction for nature lovers as well as photographers. Taxis in the region are easily available to reach Pine grove from Old Ziro town. For the ones wanting to enjoy the scenic route, reaching here by foot is also an option.
5. Tipi Orchid Research Centre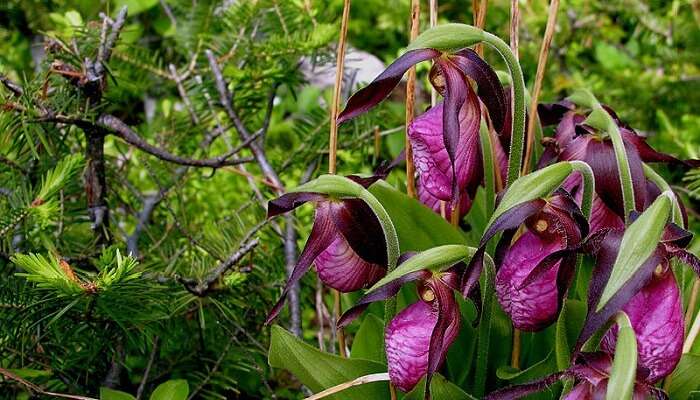 Image Credit: Layinlow for Wikimedia
Spanning over 10 hectares, Tipi Orchid Research Centre features an impressive collection of orchid species. Boasting a warm scent of over 1,000 species of orchids, the center is an ultimate paradise for all the Anthophiles. The area comprises a herbarium, museum, tissue culture laboratory, garden, and an orchidarium that engages you through the day. The glass house featuring hanging orchids in baskets and pots is the prime attraction that instantly draws visitors' attention. Notably, Tipi Orchid Research Centre opens from Monday to Saturday from 8:00 am to 4:00 pm.
33 Tourist Places In Assam 2023: Unveiling The Hidden Charm Of The North-East!
6. Dolo Mando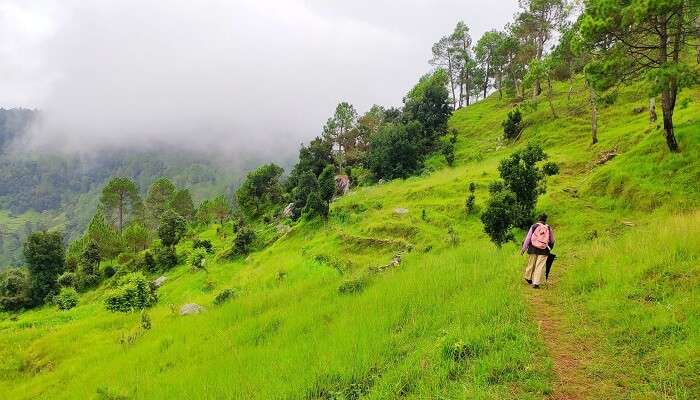 Lying on the western side of Ziro on the Daporijo Road, Dolo Mando is a hillock that allows travelers to spend some peaceful moments amidst the serene surroundings. The place rewards onewith picturesque vistas of Hapoli Town and Old Ziro and to witness the same, you need to trek to the hillock. This also makes it an ideal spot for trekking enthusiasts. The lush green valley along with a pleasing landscape leave no stone unturned to impress its visitors.
7. Midey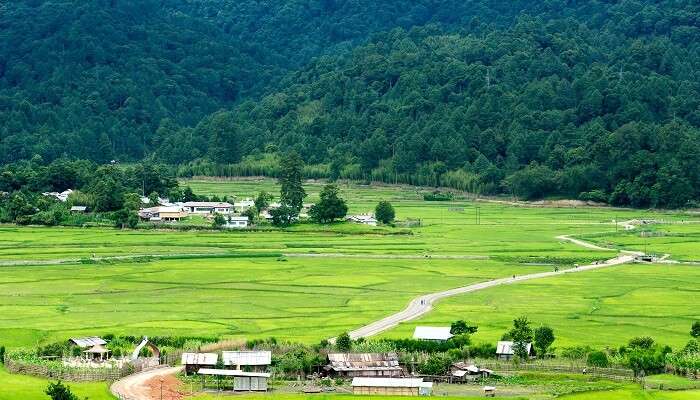 Image Credit: Arunachal2007 for Wikimedia Commons
Midey is another magnificent location in Ziro Valley famed for its blue pine trees and panoramic views. While visiting here, you can witness the biggest and tallest pine trees in the entire Apatani Valley. Positioned amid a dense bamboo grove, Midey is a sacred haven for the ones seeking sheer peace. Besides this, the spot also offers adventurers trekking and hiking experiences. To witness the best of Midey, plan a visit during the spring season, from February to April.
23 Places To Visit In Arunachal Pradesh: Explore This Unexplored And Underrated Gem In 2023
8. Ziro Puto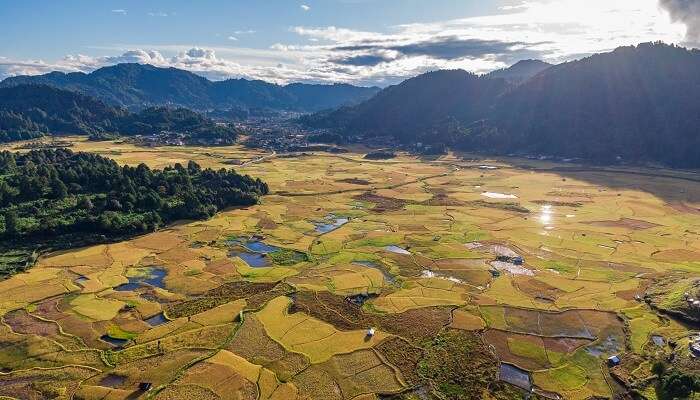 Ziro Puto is another hillock that takes pride in its lush greenery and tranquil environment. Offering splendid vistas of Apatani plateau, the hillock truly justifies to be one of the best places to visit in Ziro. While being a significant element in the history of India, Ziro Puto is the place where independent India's first administrative center was established in 1960. The spot is a perfect abode to sneak away from the hustle and bustle of the city and calm your senses with awe-inspiring surroundings.
With unpolluted air and mystical vistas, Ziro Valley is a perfect place to detoxify your soul. The destination also offers an array of adventure opportunities. While you explore these best places to visit in Ziro, make sure to carry a camera to capture the untouched beauty of Arunachal Pradesh. A trip to the northeast will give you experiences for a lifetime. So, wait no more and find the best option as TravelTriangle!
For our editorial codes of conduct and copyright disclaimer, please click here.
Frequently Asked Questions About Places to Visit in Ziro Valley
Which are the best places to visit in Ziro Valley?
Some of the top tourist places in Ziro are:
1. Talley Valley Wildlife Sanctuary
2. Kile Pakho
3. Meghna Cave Temple
4. Hapoli
5. Pine Grove
6. Tarin Fish Farm
7. Shiv Linga
What is Ziro Valley famous for?
Ziro is a picturesque town in Arunachal Pradesh that is famous for its natural charm and hilly areas. The town lies on the Apatani Plateau and is the cultural heritage site of the Apatani tribe. Besides this, Ziro Valley is also declared a World Heritage Site by the UN.
Which are the best places to stay in Ziro?
Here are some of the best accommodation options in Ziro:
1. Ziro Palace Inn
2. Kasa Resort
3. Hotel Anne Ziro
4. Hotel CKD
5. Traditional Valley Homestay
6. Hotel Blue Pine
When is the best time to visit Ziro Valley?
Ziro Valley is a year-round destination, however, the months between October to April are ideal to enjoy a fun-filled vacation. The summer months start from April till June and the temperature ranges between 6 and 28 degrees Celsius. The winter stays between mid-october and March. During these months, the temperature ranges from 1 to 18 degrees Celsius.
Which are the best things to do in Ziro?
Here are some of the best experiences you can enjoy in Ziro:
1. Explore history at Meghna Cave Temple
2. Learn about fish farming at Tarin Fish Farm
3. Witness over 1000 varieties of orchids at Tipi Orchid Research Centre
4. Explore rich flora and fauna at Talley Valley Wildlife Sanctuary
5. Enjoy an adventurous trek to Midey and Dolo Mando
6. Attend Ziro festival
People Also Read:
Places To Visit In Waranga Places To Visit In Kolad Places To Visit In Agra