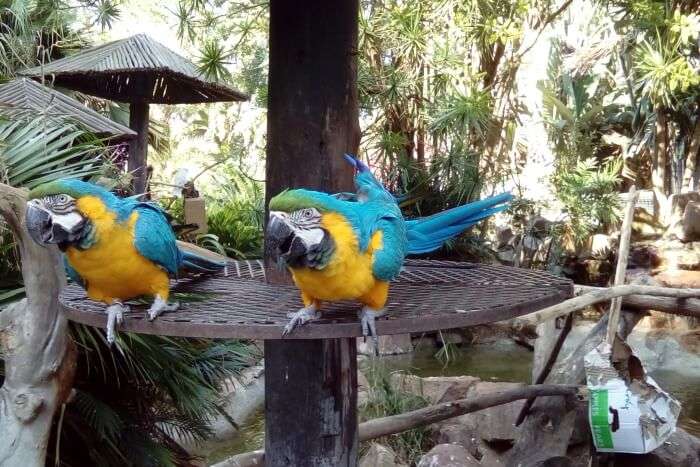 Do you know September is one of the best months to explore the serene and majestic beauty of Bali? If you are planning an excursion to Bali this month then you must surely visit the Bali Bird park along with nearby popular attractions. The park showcases the finest collection of Indonesian birds. Knowing the best places to visit near Bali Bird Park in September, will assist you in planning a complete day tour to this place and you can add the suggested popular attractions in your wish list for an electrifying experience.
Before checking out the other destinations one must know that Bali Bird Park, located in Gianyar Regency is home to over 1,000 birds representing nearly 250 species in an enclosed aviary. The complete park has been landscaped to create natural habitats, incorporating a diverse botanical collection. One can explore the vibrant flora including over 52 species of palm, rare jungle fruit trees, cycads, bamboos, and cactus. The 3 lakes in this conservation park host various species of water birds.
6 Interesting Places To Visit Near Bali Bird Park In September
Bali Bird Park is surrounded by numerous popular tourist spots that entice every traveler with its beauty in the month of September. Following are interesting places to visit near Bali Bird Park in September:
1. Sacred Monkey Forest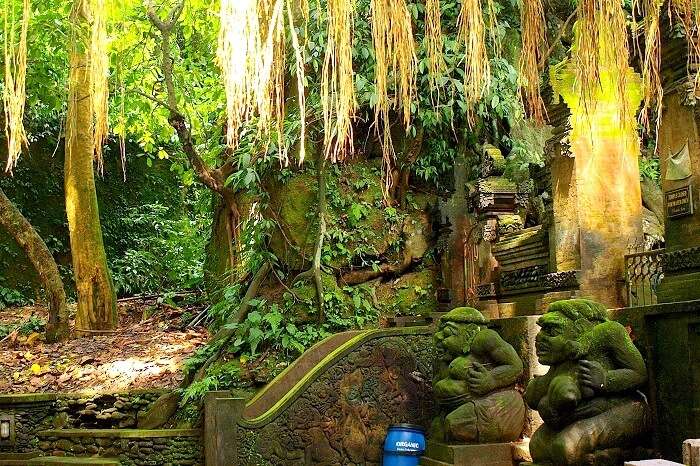 Popularly known as Ubud Monkey Forest is established within the village of Padangtegal and is maintained by the localites as they observe it as an institution of spirituality, education, and conservation. One can glance the playful monkeys in their natural habitat, swinging through canopies, gulping their favorite fruits or lazing along the pathway. You can walk through the leafy nutmeg forest and explore the beautiful ancient temples with statues covered in moss.
2. Jungle Swing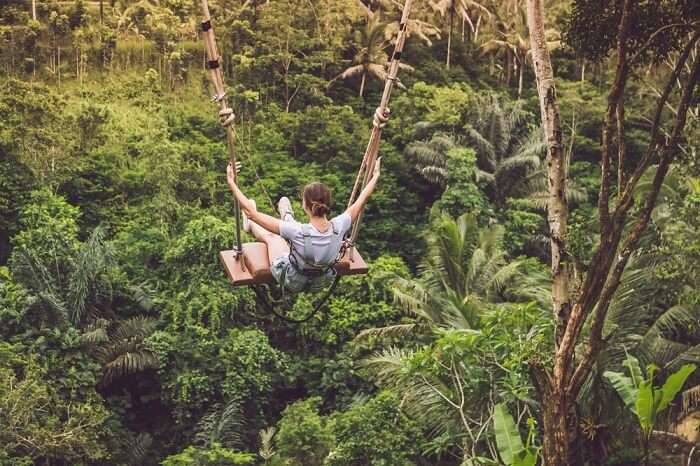 This jungle swing is nearly 30 minutes away from Ubud and is an emerging tourism activity in Bali. One can experience thrilling chills and adrenaline rush while swinging in these swings hung between coconut trees. The breathtaking view of the entire Ubud valley including waterfall, rice fields, and Mount Agung while swinging in this daring swing will give an adventurous whirl to your luxuriating holiday in Bali.
3. Kampung Sumatra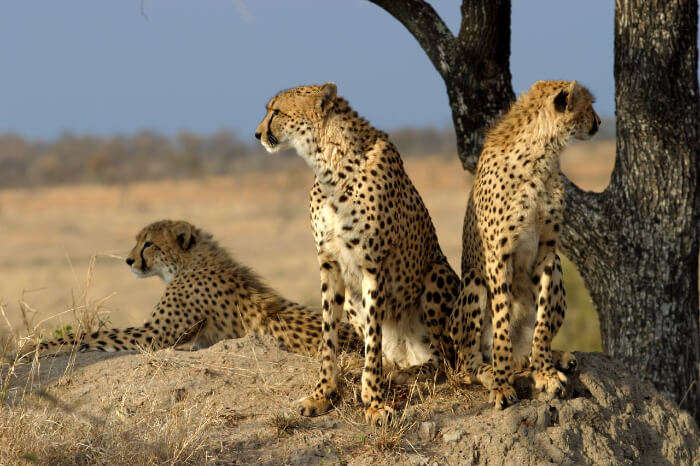 Kampung Sumatra is the popular Bali Zoo where one can discover the rare sights of animals in their natural habitat. This largest zoo of Bali exhibits orangutans, elephants, and African lions. One can also interact with them surely under expert supervision and attend the entertaining animal shows. You will see playful Sumatran elephants cavorting in the mud. You can either visit this place at night or early morning for an interesting encounter.
4. Bali Safari & Marine Park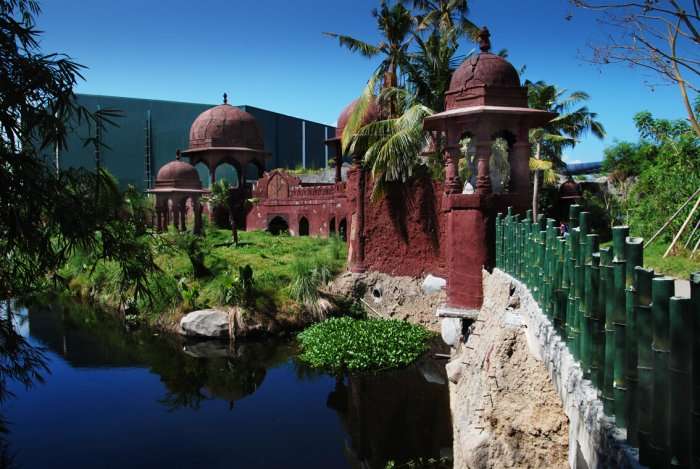 One of the most popular theme parks in Bali, it is home to more than 100 species of animals which hail from countries like India, Indonesia and more. Situated in Gianyar, it has endangered species like white tigers, Komodo dragons and orangutans. You will get the opportunity of getting close to their amazing animals through the jeep safaris and the animals rides offered over there. This is a great place to visit with friends and family alike.
Things to do: Enjoy the safaris, take pictures, go on animal rides.
Can't-miss: The safaris.
60 Spellbinding Bali Tourist Attractions To Visit In 2022
5. Margarana National Monument Park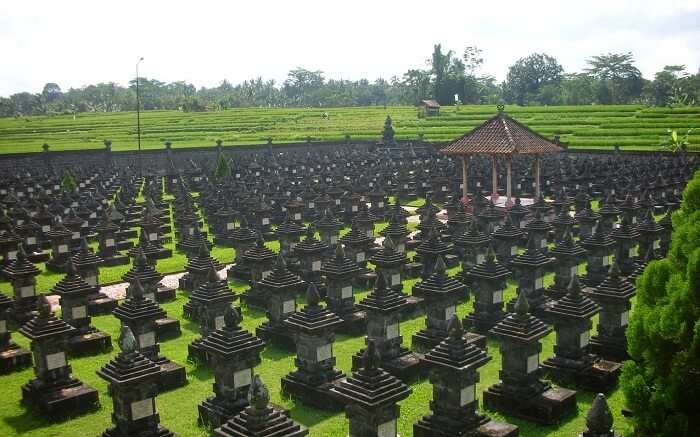 Margarana National Monument Park is a monument in Bali that was set up to commemorate fallen soldiers in the Battle of Puputan Margarana that took place in 1946 against the Netherlands. Theres a 17-meter tall monument with a sculpture of the letter Gusti Ngurah Rai wrote to the Netherlands.
9 Monuments In Bali Portraying The Best Kept Heritages Of Southeast Asia
6. National Park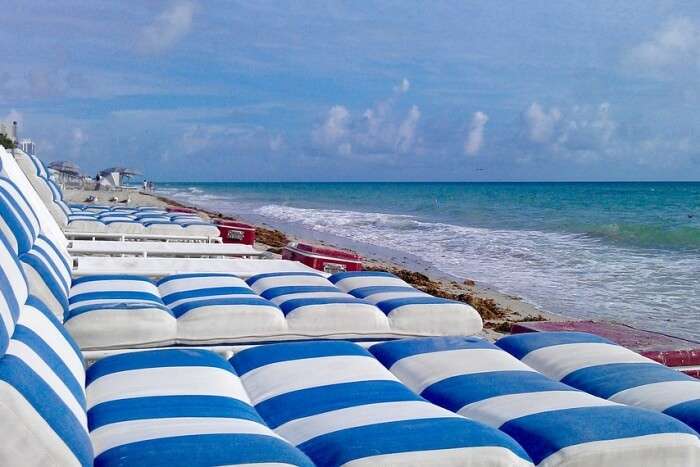 It is an amazingly beautiful beach of Komodo National Park. The waters are clear and perfect to enjoy Komodo National Park diving and snorkelling. This pristine beach has gotten its colour from the red corals on the beach. Laze on the pink sands as you soak in gorgeous sunset views.
September is the month when you can witness the augmented beauty of the entire island. Whether you want to visit Bali Bird Park or any other popular destination, the impact of the pleasant weather on the flora and fauna is quite evident and will surely make you have an outstanding time. Book a trip to Bali and explore the lush splendours of this peaceful island. Do remember to add the above-mentioned places to visit near Bali Bird Park in September in your itinerary.