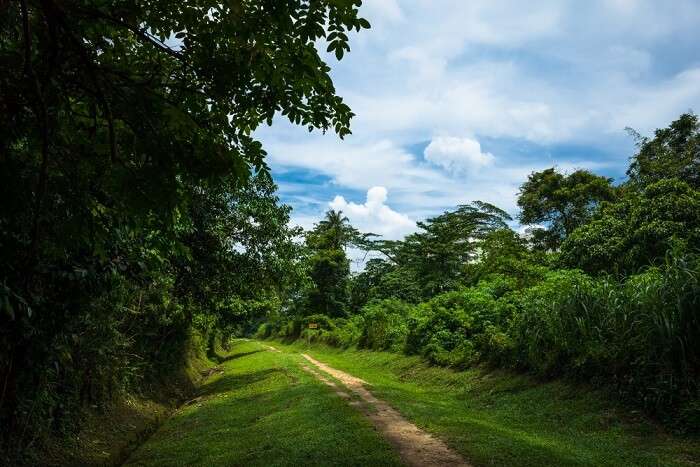 The renowned Lion City is known worldwide for many things and offering a serene escapade from your usual is surely one of them. The fact that Singapore has a wide range of excursions for all kinds of travelers makes it a better destination as compared to other vacay spots in more ways than one. While you're still making up your mind whether to visit this place anytime soon, rest assured this land of stunningly lit towers, islands and theme parks will welcome you with open arms. كوره ٣٦٥ The following list of places to visit near Bukit Timah Nature Reserve will surely let you have the best of your holiday in this charming land.
Try some island hopping with the charming Sentosa Island's beaches and towers or visit Little India for a hearty breakfast. The delectable cuisines in Singapore can be tried everywhere from the hawkers market to the extravagant fine dining restaurants. Make sure you try all the exquisite experiences in this land like capturing the Singapore Skyline in your camera lens or witnessing the gorgeous waterfalls and soothing landscape views around the place.
Places To Visit Near Bukit Timah Nature Reserve
If you're looking for some places to visit around Bukit Timah Nature Reserve in Singapore, this list has the best picks for you. Check it out beforehand to know what awaits you.
1. Singapore Botanic Garden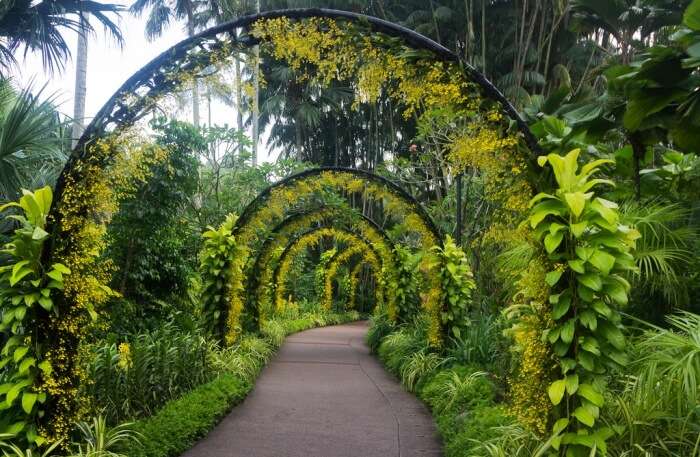 Another attraction worth exploring in Jurong East is Singapore Botanic Garden. Located on the Cluny Road, this is one of the oldest gardens in Singapore, and the only tropical garden to be listed in the World Heritage Site by UNESCO. It houses endangered as well as common species of trees, shrubs, herbs, and grasslands. العاب مباشره This place attracts nature lovers and botanists throughout the year.
Location: 1 Cluny Rd, Singapore 259569
Opening hours: 5 am onwards
Read More: 12 Places To Visit In Jurong East In 2022 Whose Beauty Will Indeed Leave You Stumped!
2. Lee Kong Chian Natural History Museum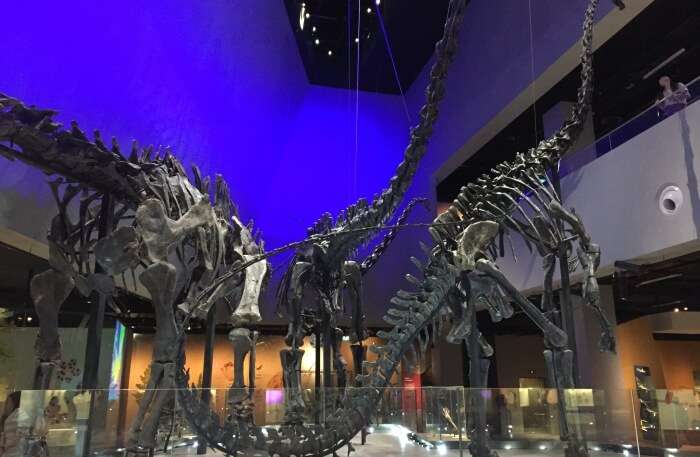 Another name in the list of best places to see in Jurong East, Singapore is Lee Kong Chian Natural History Museum. This museum displays 2000 items and artifacts related to the history of living organisms like plant species, orchids, animal fossils, and human fossils. Lee Kong Chian Natural History Museum is frequented by millions of visitors annually.
Location: 2 Conservatory Dr, Singapore 117377
Opening hours: 10 am – 7 pm
Entrance charges: INR 823/- per person
Read More: 4 Places To Visit Near Malcolm For A Culturally Enlightening Singaporean Trip
3. Malay Village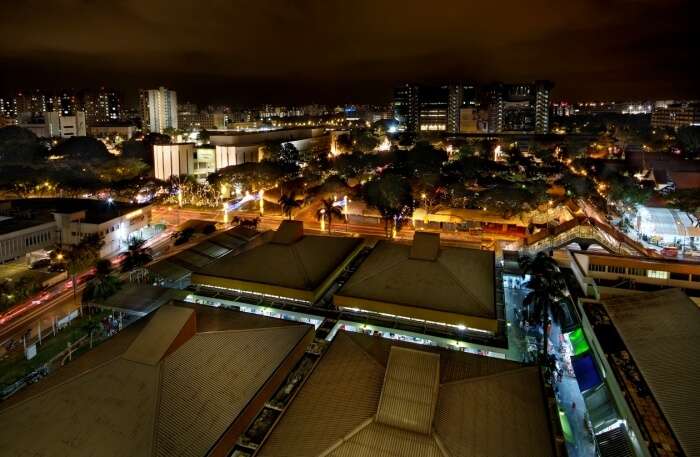 If you are looking for places to visit in Geylang, Serai, then this is it! Built in 1989, The Malay Village of Geylang, Serai is an exhibitions site, styled like a museum that offers a glimpse into the way of life of local Malays before the sixties, also known as 'Kampung Days'.
Occupying an area of one hectare, it offers a rather comprehensive view of their culture in order to preserve Malay heritage. It displays musical instruments, traditional clothes, and tools. Visitors can also view traditional dances, plays and rituals at 6:30 pm daily. It is open from 10am to 10pm and costs 5$ per person.
Address: Geylang Serai Malay Village, Singapore 409215, a short distance from Paya Lebar Station
Contact: + 65 67484700
Read More: 12 Places To Visit In Geylang In 2022 That Will Steal Your Heart
4. Geylang Serai Market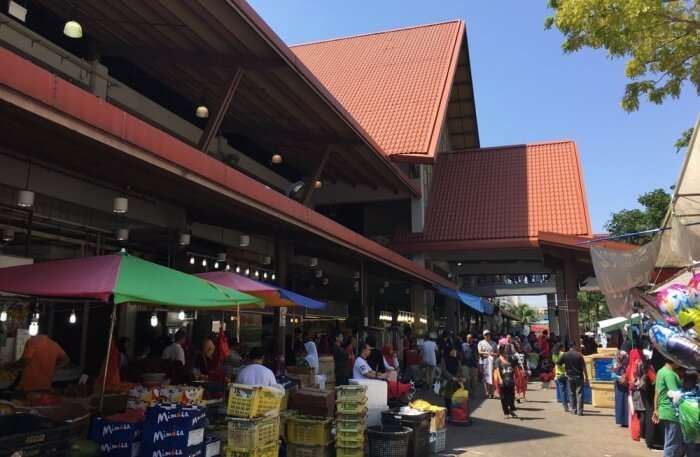 Treat yourself to the diverse range of cuisines available at the myriad of restaurants that are located in this market. The market is only 5 minutes away from MRT Paya Lebar. It is lined with two-story buildings and sells Middle Eastern products, mainly halal, such as cosmetics, spices, batiks, scarves and vegetables.
You can also try some snakes and turtle eggs if you have the gut for it. You can also treat yourself to some authentic yet cheap Malay food in it vast food court. The market is, thus, a bustling microcosm of the multi-racial diversity of cultures that populate not just Geyang, but Singapore as a whole.
Opening Hours: Early morning
Location: 5 minutes from MRT Paya Lebar
Read More: 4 Fascinating Places To Visit Near Loyang East When Exploring Singapore
5. Punggol Waterway Park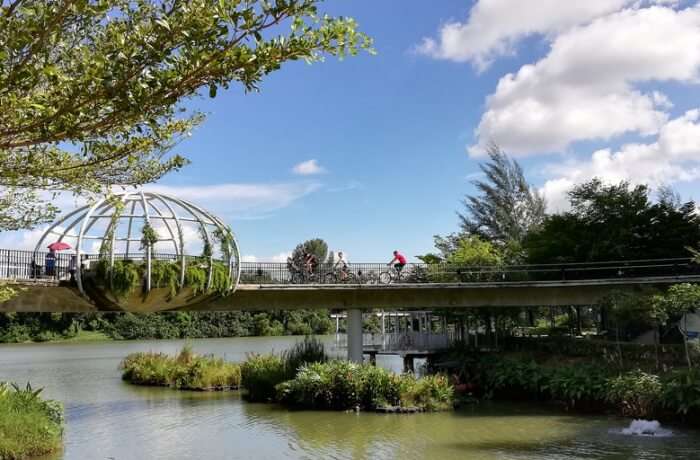 This is also a great place for refreshment. Most of the people who come here always go to this park. There are boating options for the people. جنية اون لاين The whole ambiance of the park is great. Apart from this, there are ample sitting places for the visitors. They can sit and enjoy the fresh air. It takes approximately 2 hours to visit the whole park.
Location: 10 Sentul Crescent Road, Singapore 828851, Singapore
Read More: 10 Enticing Things To Do In Punggol To Explore The Peaceful Town!
The charming nature reserve of Bukit Timah requires an essential planning in advance and while you're out and about in Singapore, this place is something you ought to visit for a unique wildlife experience. Make sure you pack a few extra clothes in case the serene and stunningly lit Singapore changes your mind and you decide to extend your vacay! For a fun filled wildlife excursion, this place is a must visit amongst several other places to visit near Bukit Timah Nature Reserve. So, what are you waiting for? Plan a trip to Singapore for a tranquil experience on your holiday and for soaking in absolute bliss amidst the scenic landscapes of this land.
Comments
comments