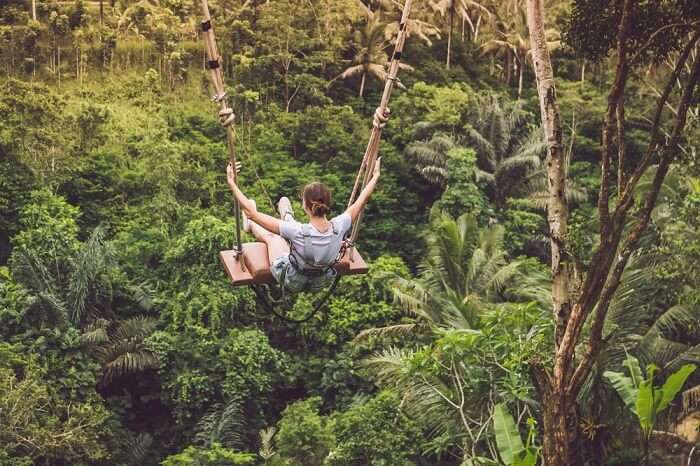 Campuhan Ridge walk is a beautiful walk filled with greenery and hills. It is more of a jungle walk where one can witness the panoramic landscapes of Ubud. The complete walk is a 2 km trek and is popular due to its windy block paved path and scenic vistas. The rice terraces and fields can be witnessed near Karsa Kafe. <!–more–> However, this is not the walk where you are expecting a complete journey amidst rice terraces. September is one of the peak times to visit this destination and knowing the best places to visit near Campuhan Ridge Walk Bali in September will make you plan the next stop after walking down this beautiful path.
Sunset time is the perfect time to enjoy this walk, one can witness the warm lighting that beams onto the trail making it the best spot to click photographs. As you would be visiting this place in the evening, knowing the surrounding popular attractions will surely make your day!
6 Best Places To Visit Near Campuhan Ridge Walk Bali In September
Campuhan Ridge Walk in Bali is a mesmerizing experience that will enthrall your stay in Bali. Following are the exciting places to visit near Campuhan Ridge Walk Bali in September which can be explored while holidaying in Bali:
1. Saraswati Temple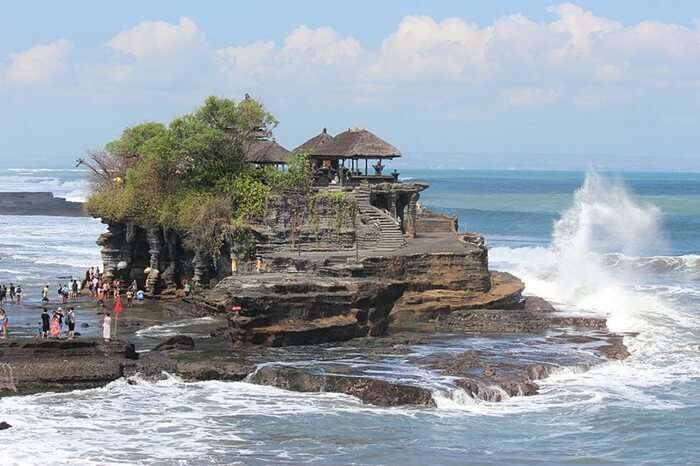 The temple is popularly known as Pura Taman Kemuda Saraswati and houses Ubud Water Palace. As the name suggests, the temple is dedicated to Goddess Saraswati and lures travelers with its lotus pond. This Balinese Hindu temple was designed by I Gusti Nyoman Lempad and exhibits fine carving throughout the temple. You don't need to pay any entry fee to visit this place, however, one must have a sash and sarong around the waist before entering this majestic temple.
2. Ubud Market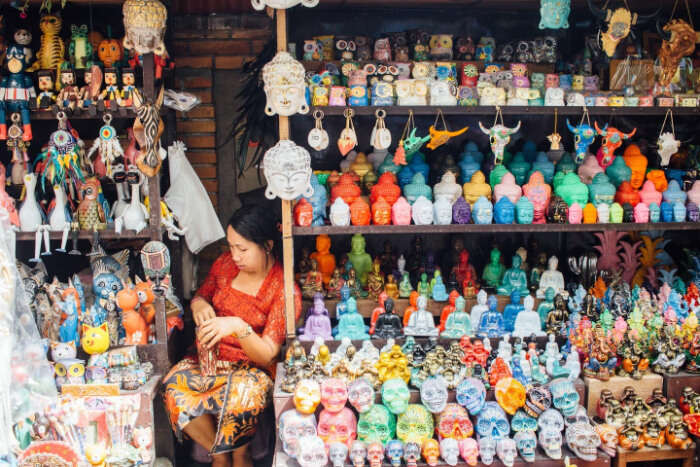 As you are planning a vacation in the month of September, you can freely roam around, enjoying the pleasant weather while checking out the famous Ubud Art Market. This market is known for its Balinese handicraft and souvenirs. You can switch from one stall to another and witness the fine artistry of the local tribal people. This perfect destination for shopaholics offers numerous products such as stackable storage boxes, basket bags, gold and silver jewelry, straw hats and cotton sarong.
3. Blanco Renaissance Museum

The museum is located on a hilltop where one views the lush valley of Campuhan. Blanco Renaissance Museum is a studio of the famous painter, Don Antonio Blanco. The museum is a must-visit spot for art and history lovers. If you are traveling with kids, then the gardens and exotic bird zoo at this museum will surely enthrall them. The museum is known for its thought-provoking collections amidst lush gardens. You can also grab some scrumptious delicacies at the fine dining restaurant within the premises of this museum.
4. Eco Paradise Bambu Indah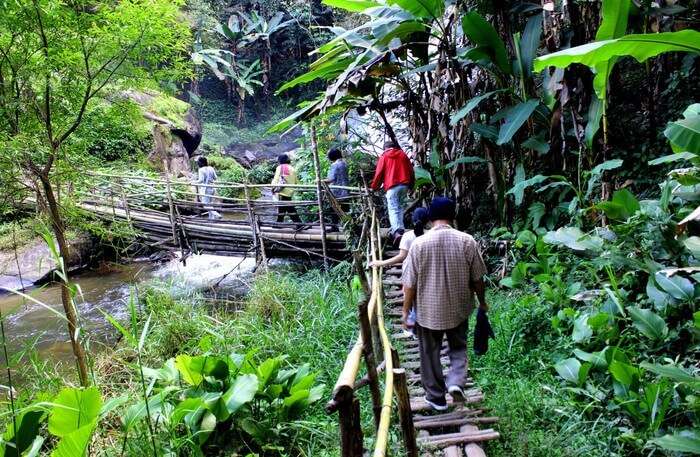 For the nature lovers in love, Eco Paradise Bambu Indah is the quintessential venue for the wedding. This eco-friendly resort is based in the lush-green rainforests surrounding Ubud, Bambu Indah. The accommodation in this resort is in the energy efficient, restored antique Javanese teak wood houses. Even the pool is naturally cleansed with the lava rocks that surround it. The resort has various beautiful undisturbed venues including riverside surrounded by palm trees or the deck at the edge of the cliff.
Destination Wedding In Bali: 10 Dream Venues For A Perfect Nuptial Ceremony
5. Pantai Biaung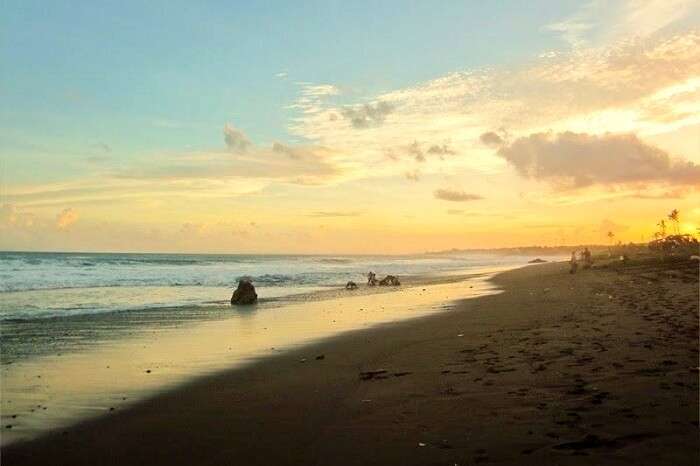 If you are looking for a beach a day after sightseeing trips in Denpasar, make your way to Pantai Biaung. North of Sanur along the 5km walkway, the beach is a great place to spend a relaxing couple of hours under the sun. What is ideal about Pantai Biaung is the footpath alongside its shore, which is excellent for leisurely walks and enjoying a picture-perfect sunset. You can also visit some of the attractions nearby, such as the Bali Orchid Garden, Big Garden Corner and Satria Gatotkaca Statue.
7 Beaches In Denpasar That Are Worth Going On An Indonesian Vacation!
6. Padang Galak Beach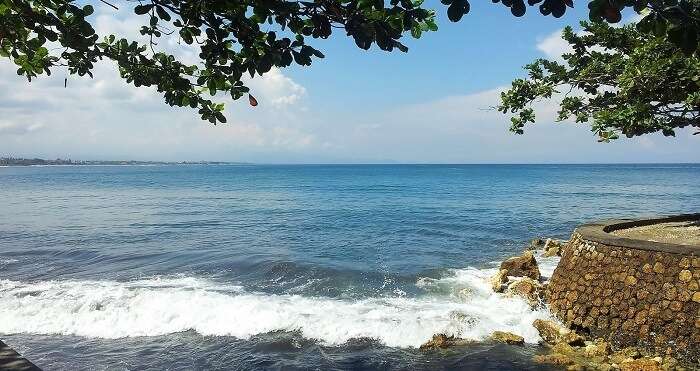 Situated in Sanur, Padang Galak Beach is one of the most fantastic beaches in Denpasar. What makes it special is the Kite Festival that takes place each year. If you are here when the festival takes place, you definitely should not miss out. Padang Galak Beach is also known for its lovely views of the islands in the distance. With a theme park and a temple you can explore, it is a superb beach to visit when you are on a Balinese holiday. Padang Galak is a beach you should not miss while you are in Denpasar.
Campuhan Ridge Walk is a complete reviving experience, one must surely take while exploring the serene landscapes of Ubud in Bali. Book a trip to Bali and do remember to add the mentioned attractions in your plan.