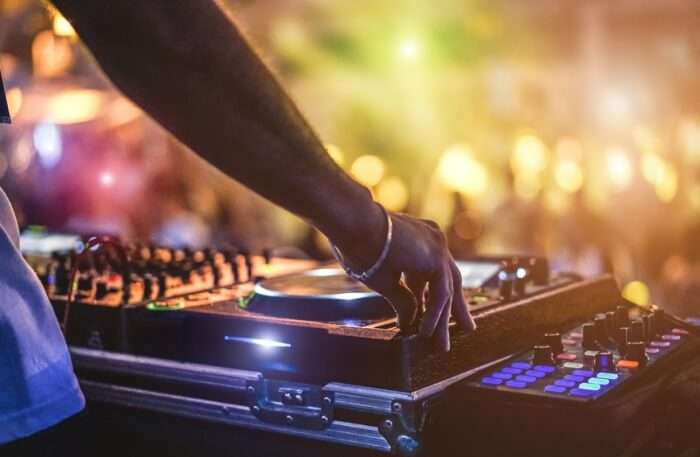 Are you seeking for a fun-filled vacation? If yes, then head to Bali and live the best vacation of your life. Bali has so many phenomenal places that are just perfect for a hippie and fun getaway. Finns Beach Club is on top of the hippiest places on the island. Not just the club but there are wonderful places to visit near Finns beach club Bali in august.
Finns Beach Club is known to be the most exciting beachfront place in Bali. It comprises of amazing restaurants, bars, infinity swimming pools, and private dining space. Get crazy in the beach party organized here and dance your heart out with your travel buddies, you can indulge in great adventurous activities like scuba diving, snorkeling, and swimming. Spend a day here and live the best beach life of Bali featuring majestic mountains and turquoise blue waters. Out of everything amazing, the dining is most popular here, offering a variety of delectable Balinese cuisine, prepared by well-known chefs, it is a fantastic experience to enjoy authentic Balinese food by the beachside. What makes it extra special is that all the ingredients used in the dishes are sourced locally, so you can trust the quality and freshness of the dishes you are ordering. Book a private dinner, and enjoy a romantic dinner with your precious one and let the romantic vibes of Bali amaze you.
Top 3 Places To Visit Near Finns Beach Club Bali In August
Bali is a traveler's paradise, lush with serene beaches, waterfalls, exciting beach clubs, it sure promises to make your vacation filled with all the joy and amusing things. Check out these splendid places to visit near Finns Beach Club Bali in August.
1. Lovina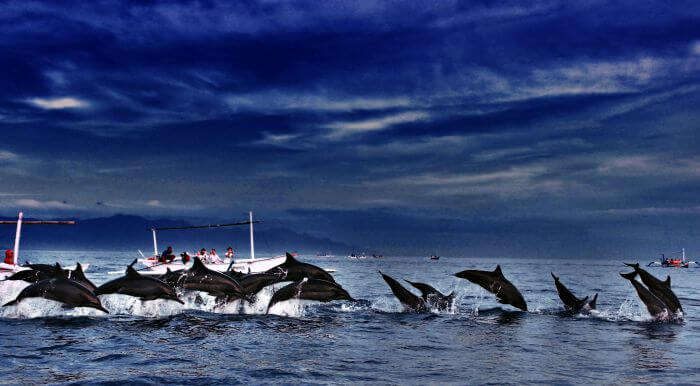 With black sand spread over an area of 5 miles, Lovina is the largest resort area on the north coast of Bali. Encompassing several small villages, it is a welcome break from the hustle of the Southern tourist attractions in Bali.
Things to do: Go snorkeling and scuba diving in the calm sea; watch the dolphins; take a spa; visit hot water spring at Banjar
Cant miss: Spear fishing at Kubu Lalang Hotel
2. Sanur Beach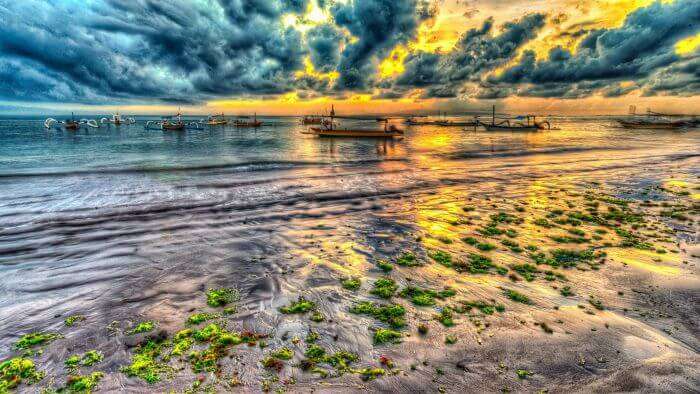 A tree lined street and shady beachfront – located in the village of Denpasar in southeast Bali, Sanur Beach has for long kept itself away from the changes of morbid world. It houses some important must see places in Bali which have preserved the histories in its temples and museums.
Things to do: Go for kite flying; kayaking; wind and kite surfing; parasailing; fishing; and a glass bottom boat ride
Cant miss: Get up early and watch the sunrise by the beach; track starfishes while the tides are low (do keep them back where you found them)
                         60 Spellbinding Bali Tourist Attractions To Visit In 2022
3. Uluwatu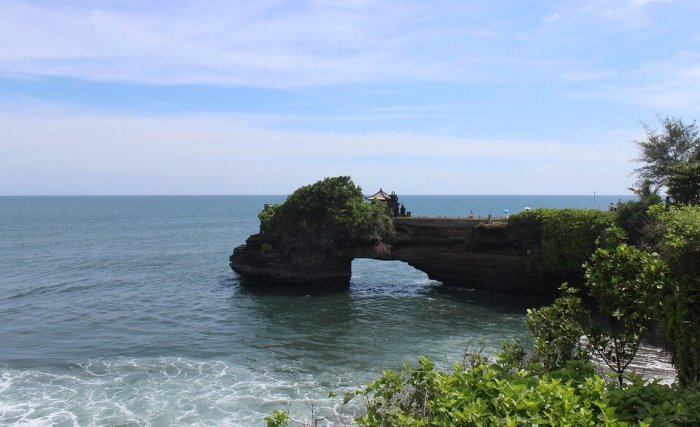 Located at the southern tip of Bukit in Bali, Uluwatu attracts lots of surfers of varying experience levels from all over the world. The word Uluwatu is formed of two words- 'Ulu' which means 'land's end' and 'watu' that means rock. This is because its waves are made up of five world-class surf breaks. If you love surfing then bring your board and test your skills but if you would much rather relax then there are plenty of hotels and restaurants there which give a beautiful view of the ocean in all its glory. When here, make sure to check out the Pura Luru Uluwatu temple of this region. The clear blue waters of the place are perfect for a getaway.
Things to do: Go surfing, Enjoy the water sports, enjoy the delicious cuisine.
Can't-miss: The beautiful waves breaking over the shoreline.
Already fell in love with these places to visit near Finns Beach Club Bali in August? These places are more gorgeous in real and will surely amaze you with their lovely charms! So, wait no more and plan your trip to Bali and let the island do its surreal magic on you.