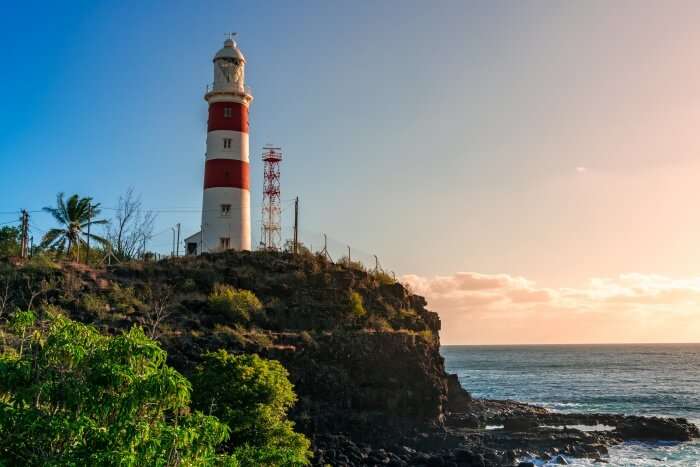 Lying in the eastern region of the African continent, Mauritius is considered to be one of the most-visited tourist destinations in the world. This culturally, historically, and the aesthetically significant island nation is known for its natural landscapes and man-made tourist attractions. One of them is the Lighthouse of Albion, which is also called by the name Pointe aux Caves. Although the lighthouse is definitely worth a visit, it is recommended that you also go beyond it and explore the various places to visit near Light House of Albion Mauritius. Each place would reflect the cultural and historical significance of Mauritius.
Gifted with vibrant beaches, happening nightlife, awe-striking tourist attractions, green mountains, and epic waterfalls, this country is frequently visited by honeymooners all year owing to its romantic vibes that can be felt in every site. Two of the many sites of this island nation have been recorded in the list of UNESCO World Heritage Sites, namely Aapravasi Ghat and Le Morne Brabant peninsula.
Apart from its natural wonders, this tourist destination is also known for its historically rich aspects that have been influenced by the Dutch, British, as well as French who came here to colonise this country. In their architecture, food, and culture, the influence of the three can be easily witnessed. Tourism industry in Mauritius, undoubtedly plays a significant role in the economy. In the region, the country comes at 3rd position when it comes to tourism while at the 56th internationally.
There are many awe-inspiring places that you can behold in this island, including the beaches, national parks, botanical gardens, and hiking trails. Apart from these, Mauritius is also loved by the tourists for its lighthouses that are mesmerizingly beautiful. One of them is the Lighthouse of Albion, which is also called by the name Pointe aux Caves.
More About The Light House Of Albion Mauritius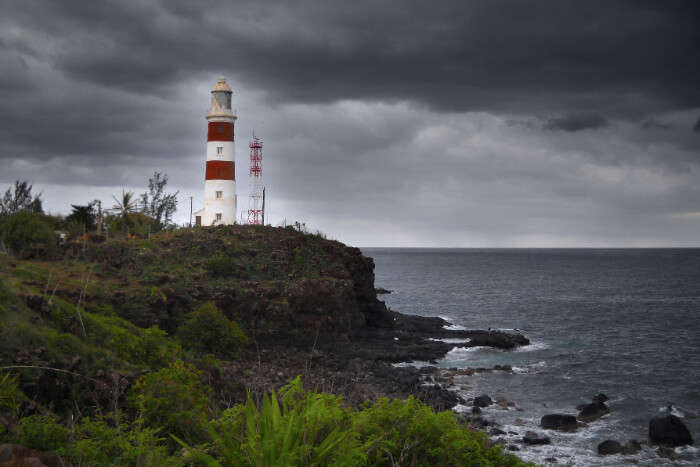 The Albion Lighthouse is also known worldwide by the name Pointe aux Caves. It is situated atop a breathtakingly picturesque cliff and from up there one can behold the vast ocean in all its glory. This lighthouse plays a major role in helping people navigate towards the harbor of Port Louis. Albion Lighthouse is one of the favorite spots amongst various professional photographers in view of its location.
This lighthouse is 30 meters tall and has four floors, a balcony, and a dome. The first floor has an electric panel, second floor is where a light is projected that helps the sailors navigate, third is basically a storage room for the spare engine parts, while it is from the fourth floor where there's a dome that a double flash is generated.
4 Places To Visit Near Light House Of Albion Mauritius
The lighthouse with its simple yet awe-striking structure looks almost like the one you'd read about in books! The heartwarming location simply adds up to the dreamy setting. Since there's a big chance that you might get stuck in the beauty of this tourists site, you shouldn't at any cost forget to visit the interesting places that are located around it! A handful of them have been listed below!
Bagatelle Mall
Eureka Falls
Aapravasi Ghat
Le Morne Cultural Landscape
1. Bagatelle Mall, Moka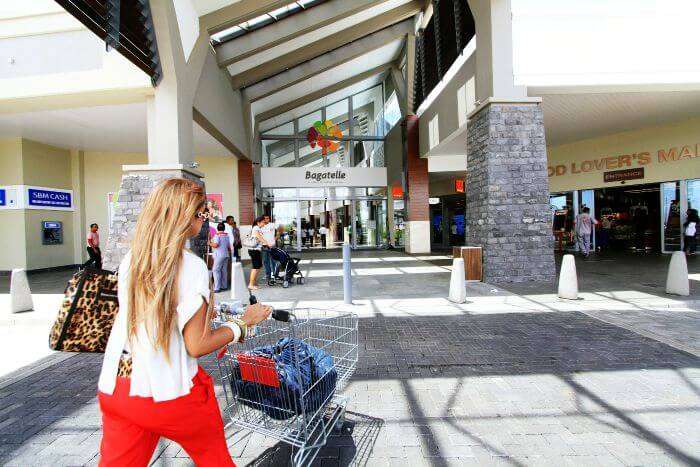 With over 130 stores including brands like Aldo, Armani Jeans, and Celio under one roof, Bagatelle Mall has topped the charts for one of the finest places for luxury shopping in Mauritius. Shoppers from in and around Mauritius, plus tourists from around the globe, love indulging in a shopping spree at Bagatelle Mall – a fine shopping mall in Mauritius. If you want to do clothes shopping in Mauritius, this is the place to be.
Known for: Luxury shopping; Events and hypermarkets on weekend and public holidays
Bargaining skills required: Not really!
Shopping in Mauritius In 2022: 12 Spots That Offer Both Luxurious & Crafty Items!
2. Eureka Falls

Highlighting the historical era, slips down the Eureka Falls, situated near Eureka Mansion in Moka. Going down from the mansion, when you find yourself in a challenging path, know that the waterfall is not too far. Amidst the lush of palm and mango trees, sits this set of four charismatic waterfalls.
Once you have reached this heavenly spot, you will be surrounded by relaxing sounds from the rushing water and animals. In the Eureka river banks, nature lovers can explore the aquatic plants such as water lilies, 'jacinte d'eau', 'bredes songes' and marine life such as the 'scampi, madame C-r-', tilapias, found in large quantities.
Things to do: Explore the authentic colonial Eureka House & gardens, shop for Mauritian souvenirs and try traditional Mauritian cuisine in the Old Kitchen.
8 Waterfalls In Mauritius To Witness The Prodigious Work Of Nature!
3. Aapravasi Ghat

Image Source
A UNESCO World Heritage Site, Aapravasi Ghat, or Immigration Depot, is a complex of buildings which were used back in the day for bonded labourers from India. The place, located on the seaside, now houses an interpretation centre. Guided tours help gain more knowledge about different structures and remains found here. Life-size models are also added to the paraphernalia, making the place more real and striking.
One of the most significant historical places in Mauritius, the depot holds a mirror to the past and practices of colonialism. Between the years 1850 to 1923, almost five hundred thousand people were brought here to be shipped to different colonies of Britain around the globe.
9 Historical Places In Mauritius To Visit In 2022 That Tells A Great Deal About This Country!
4. Le Morne Cultural Landscape

Not to forget the splendid and breathtaking landscape of Le Morne which demands your visit, but apart from that Le Morne also holds a great deal of importance in the core of Mauritiuss history and heritage. The history of Le Morne is immersed in slavery and it also happens to be a strong symbol of resistance to slavery. Le Morne has now become the central focus of commemorating Mauritiuss Abolition of slavery.
8 Best Heritage Places In Mauritius That Are Perfect For The Explorer In You!
Now that you know what Mauritius has for you in store, thinking twice would be a waste of time. While the lighthouse is hands down a sight to behold, it would almost be unfair to not visit the places that lie around it. Make sure you witness all the places to visit near Light House of Albion Mauritius in your trip to Mauritius!
---
People Also Read:
Places To Visit Near Curepipe Botanic Gardens Places To Visit Near Blue Penny Museum Places To Visit Near Grand Bassin Places To Visit Near Maison Eureka
Looking To Book An International Holiday?
Book memorable holidays on TravelTriangle with 650+ verified travel agents for 65+ domestic and international destinations.
---