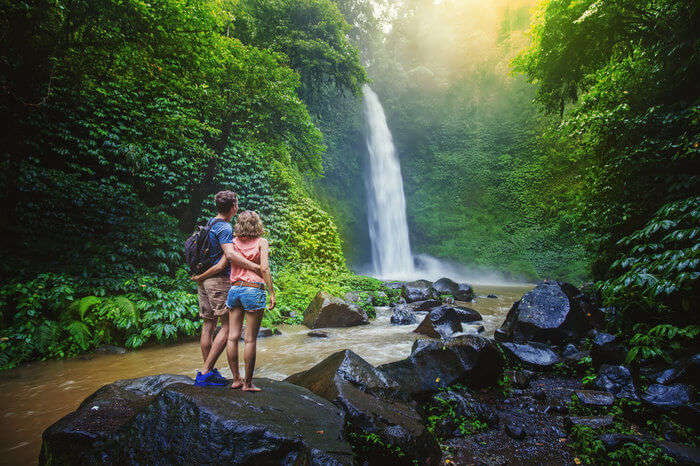 Bali, the Island of the Gods, is a very good place to vacation in with your loved one. It is an island in Indonesia that is well-visited by people from all over the world. Apart from beautiful beaches, scenic landscapes and temples, Bali is known for its rich art and culture. There are many museums in Bali that are worth visiting. One of such museums is Museum Puri Lukisan. One must explore this museum while holidaying in Bali. If you are traveling to Bali with your loved one, you must also explore places to visit near Museum Puri Lukisan Bali for couples.
Located in the beautiful town of Ubud, Museum Puri Lukisan is the first art museum of Bali. The museum houses modern traditional Balinese paintings and wood carvings. The best paintings and wood carvings ever made from pre-independence war era to post-independence war era are showcased in the museum and all are labelled in English. There is a garden within the premises of the museum and a total of four buildings make up the museum with one each in North, South, East and West. Museum Puri Lukisan was partly founded and overlooked by the royal family of Ubud in 1936. The museum was formed as a result of the Pita Maha artistic movement which was led by the late Dutch artist Johan Rudolf Bonnet who eventually settled in Ubud. The pieces usually found in the museum belong to Sanur, Batuan, Ubud, Young Artist and Keliki schools of art. The entry fee of the museum ranges from 85 Indonesian Rupiah to 575 Indonesian Rupiah and the museum is open daily from 9 AM to 6 PM.
4 Places To Visit Near Museum Puri Lukisan Bali For Couples
Everyone wants to have special experiences on a holiday with one's beloved. One can go to Museum Puri Lukisan to experience Balinese art and also explore places to visit near Museum Puri Lukisan Bali for couples. Below is a carefully curated list of the 4 best places to visit near the museum for couples.
1. Agung Rai Museum Of Art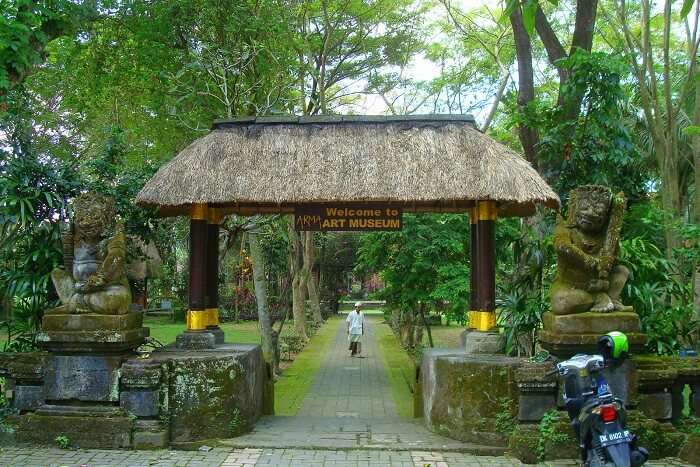 Not exactly hot on the tourist map of Bali, the Agung Rai Museum of Art (ARMA) is more than just an art gallery. If you are forced indoors because of the rains in Bali in October, ARMA can be a pleasantly surprising experience. The exquisite taste of the local culture and the love for Bali is quite apparent in Agung Rais collection of historical items. Spread over more than 5 hectares, ARMA is also the venue for loads of cultural performances, and there is a boutique hotel here and also a botanical garden.
Location: Gianyar
Entry Fees: INR 283
Timings: 9 AM – 6 PM
Best Known: Agung Rais collection of historical items
      Must Read: 10 Places To Visit In Bali In October In 2022 That Prove It's More Than Just A Summer Retreat
2. Celuk Village

One of the major markets of Ubud, Celuk Village is home to numerous goldsmiths and silversmiths. Upon visiting here, you would find shops specializing in gold and silver works lined up the road on both sides. And on the main road, you would spot a few galleries and workshops exhibiting various art forms. Jewelry items manufactured over here are world famous, owing to the unique blend of quirkiness and ethnicity in the ornamental design. Almost all the families in this village have an artisan member who is skilled in this jewelry art. The shopkeepers are also very friendly and if you insist they might just explain to you the entire jewelry making process.
Location: Jalan Raya Celuk, Sukawati 80582, Indonesia
        Suggested Read: Shopping In Ubud: 13 Best Places Where Shopaholics Can Shop & Splurge In 2022!
3. Komodo Island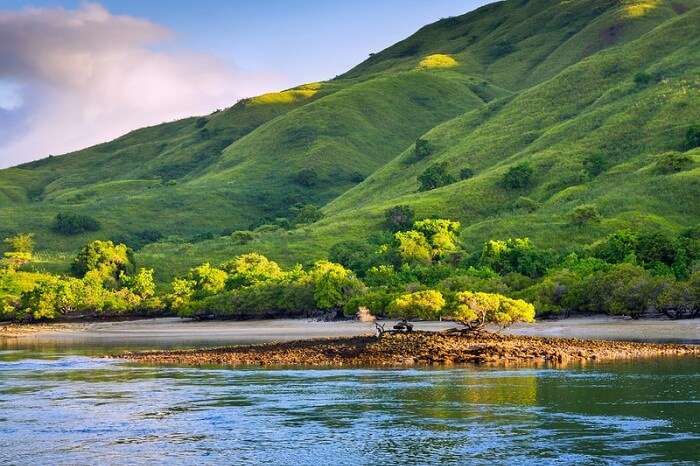 Alright, alright! Nothing that scary. The UNESCO-listed world heritage site of Komodo National Park on the Komodo Island houses the world's largest lizards the Komodo Dragons. Undoubtedly the animals of the islands gathe a lot of attention, but the surrounding waters also offer great scuba opportunities for the wildlife enthusiasts and couples. The underwater world of the Komodo island is home to the famous manta rays, sharks, and some of the most spectacular reefs of Indonesia. So, if you and your beloved are not daring enough, The Land of Dragons is where you should be.
Distance from Bali: 479 km
How to reach: Via Lombok, on ferries
Things to do in Komodo Island: Exploring the wildlife in the Komodo National Park and scuba diving
Note: The islets of Rinca and  Padar are also located right next to the Komodo National Park Island
            Suggested Read: 10 Best Islands Around Bali For Some Romantic Island Hopping In 2022!
4. Bunute Kafe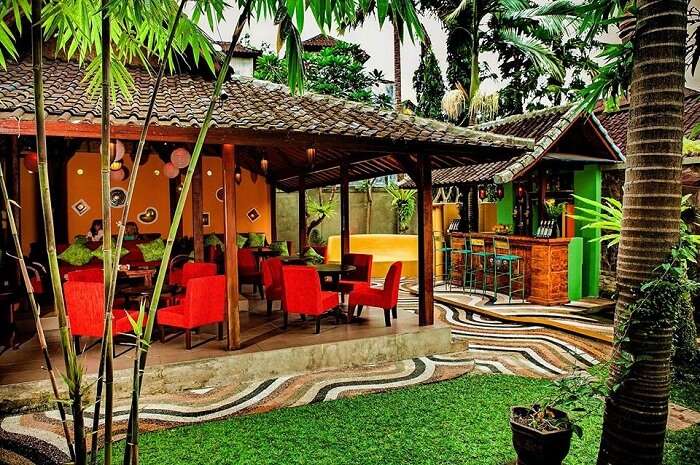 The diner cum reggae bar Ubud is an interesting place to spend the night in Ubud. The cafe is built around the local landmark of a fig tree, bunut in the local language, hence the name. Bunute Kafe has the best food of all Ubud clubs, and its cool interpretations of authentic Balinese cuisine are something worth trying out. Happy hours are everyday from 6PM to 8PM and you should definitely try the cocktails here. The club has live music every night – Thursday is Reggae night, the Moonshine Band plays their top 40 playlist every Friday and the Moko Blues perform from 8 to 11 in the evening on Saturday.
Location: Jalan Dewi Sita, Ubud
Cost for two: INR 1000
                     Suggested Read: 10 Best Ubud Nightlife Spots That Are A Must-Visit For Partygoers!
How To Reach Museum Puri Lukisan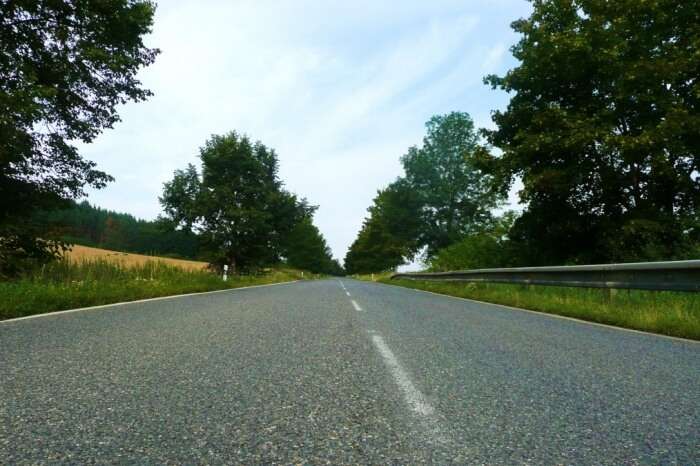 Getting to Museum Puri Lukisan is pretty easy if you're staying in Ubud. It is only 150 metres away from the community hall and the road is walkable. If you're out of Ubud and are thinking of visiting the town, it is best to rent a taxi or hire a car with driver. Driving to the place is not such a good idea because there are very few vacant spots in the parking space and the route to Ubud is very complicated.
In the past few years, Bali has emerged as a major tourist destination for couples. It is a great idea to go to Bali with your beloved and spend time in the lap of nature. Now that you know a lot about Museum Puri Lukisan and about the places to visit near Museum Puri Lukisan for couples, pack your bags and a plan a vacation to Bali!
---
Looking To Book An International Holiday?
Book memorable holidays on TravelTriangle with 650+ verified travel agents for 65+ domestic and international destinations.
---