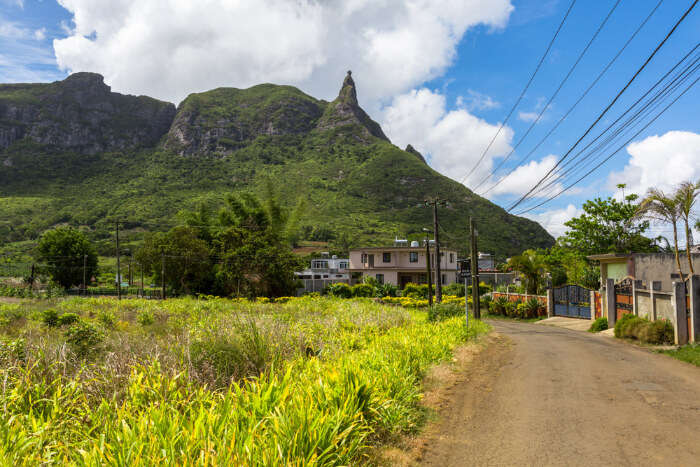 Mauritius is a gorgeous island-country located on the Indian Ocean. This country is popular around the world for its pristine water bodies, white and golden sandy beaches, majestic waterfalls, dense tropical forests, lush mountains, and rare wildlife. Mauritius is well known in the tourist industry for its water adventure scenes. You can enjoy snorkeling, scuba diving, banana boating, speed boating, paddle boating, swimming, kite surfing and many other activities in this mesmerizing island nation. If you love nature and adventure, Mauritius is one of the best holiday destinations for you. Talking about its beautiful landscape, we cannot miss out the huge mountain ranges that run across the island. One of these prominent mountains in Mauritius is Pieter Both. There are many places to visit near Pieter Both in Mauritius that you must definitely explore.
About Pieter Both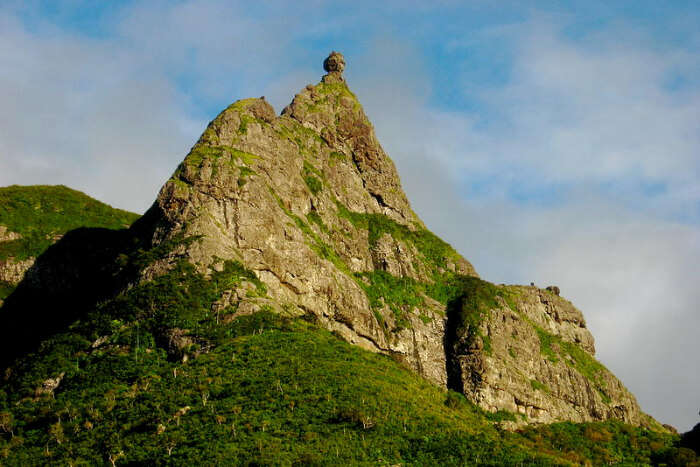 Placed at an elevation of 820 meters (2,690 ft), Pieter Both is the second highest mountain of Mauritius. The highest mountain in Mauritius is Piton de la Petite Rivière Noire. Pieter Both is just 8 meters shorter than Piton de la Petite Rivière Noire. Pieter Both is named after the first Governor-General of the Dutch East Indies, Pieter Both. The mountain is located in the Moka Range. A striking feature of this mountain is the huge and unique rock on its top-most part that looks like a human head. Pieter Both has some rare plant species in its fauna. Hyophorbe Amaricaulis, one of the rarest palm species in the world today were commonly found on this mountain.
Pieter Both is a hotspot for trekking enthusiasts, especially those who love climbing difficult mountains. For climbing this mountain it takes an hour if you follow the main ridge. The trek is a bit difficult and you are advised to take a rope while climbing the Pieter Both. There are big boulders that are about 9 meters in diameter, towards the upper side of the mountain. The iron spikes on it help to climb the mount. The surface of the top-most part of the mountain is flat and measure about two meters.
4 Best Places To Visit Near Pieter Both In Mauritius
The picturesque mountain of Peter Both gives you the breathtaking panoramic view of the Mauritian landscape. Make sure you do visit this mount on your vacation in the island nation Mauritius. Here are some of the most amazing places to visit near Pieter Both in Mauritius to make sure you do not miss out on anything during your island vacation:
1. Eureka Falls

Highlighting the historical era, slips down the Eureka Falls, situated near Eureka Mansion in Moka. Going down from the mansion, when you find yourself in a challenging path, know that the waterfall is not too far. Amidst the lush of palm and mango trees, sits this set of four charismatic waterfalls.
Once you have reached this heavenly spot, you will be surrounded by relaxing sounds from the rushing water and animals. In the Eureka river banks, nature lovers can explore the aquatic plants such as water lilies, 'jacinte d'eau', 'bredes songes' and marine life such as the 'scampi, madame C-r-', tilapias, found in large quantities.
Things to do: Explore the authentic colonial Eureka House & gardens, shop for Mauritian souvenirs and try traditional Mauritian cuisine in the Old Kitchen.
8 Waterfalls In Mauritius To Witness The Prodigious Work Of Nature!
2. Le Pouce

Being the third highest peak on the island of Mauritius, this trail allows witnessing the most iconic features of the Port Louis area and the Moka Range. There are two approaches through this tale i.e. On the north side via Port Louis and On the south side via Moka range. The south route is a common route whereas the north route provides better views and is shadier in nature. One can easily connect the two trails due to the availability of good public transport at both ends. The starting point of this trail is Moka trailhead and the endpoint is the Summit.
Location: Moka Range
Lowest point: 1514 ft
Highest point: 2587 ft
Difficulty level: Easy (no physically intensive or challenging route)
Length: 1.4 miles round trip
Duration: 2 hours one way
Hiking In Mauritius: Explore The Spectacular Nature Of The Island Nation
3. Eureka House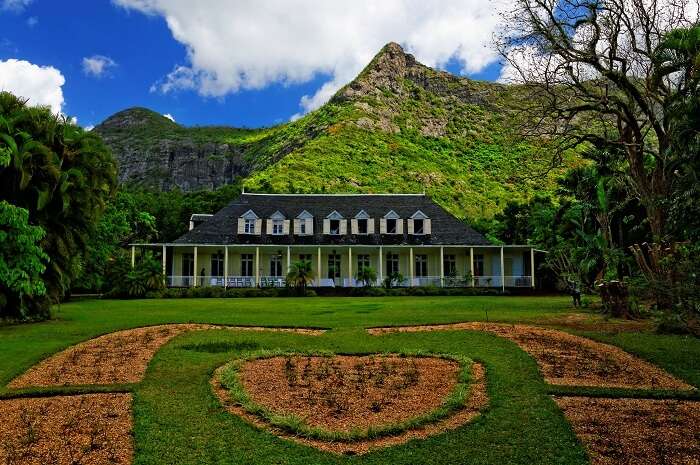 Built in 1830, Eureka House (Maison Eureka) is a major tourist attraction in Mauritius, located at Moka, Central Mauritius. This erstwhile colonial residence of English and French aristocrats has been converted into a museum dedicated to the colonial period of Mauritius. With its 109 doors and windows, it is famous as the largest house on the island. The museum has areas dedicated to music, art, maps, and Chinese & Indian housewares. Many small waterfalls, lush greenery, endemic plants, Lake Moka, and lavish gardens surround the museum.
55 Best Places To Visit In Mauritius In 2022 To Surf, Dive, And Relax Under The Sun
4. Bagatelle Mall, Moka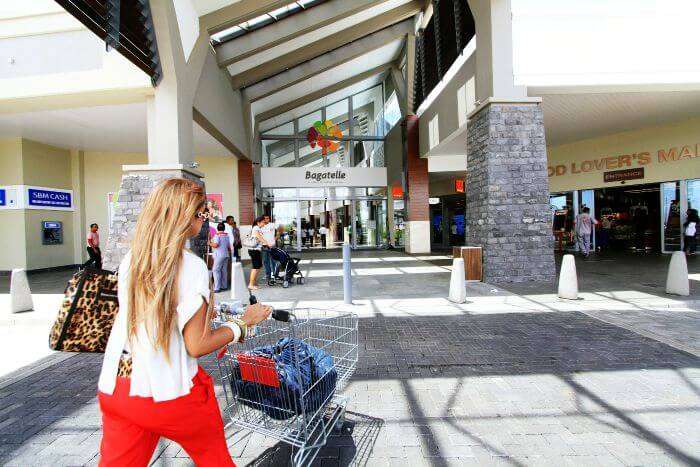 With over 130 stores including brands like Aldo, Armani Jeans, and Celio under one roof, Bagatelle Mall has topped the charts for one of the finest places for luxury shopping in Mauritius. Shoppers from in and around Mauritius, plus tourists from around the globe, love indulging in a shopping spree at Bagatelle Mall – a fine shopping mall in Mauritius. If you want to do clothes shopping in Mauritius, this is the place to be.
Known for: Luxury shopping; Events and hypermarkets on weekend and public holidays
Bargaining skills required: Not really!
Shopping in Mauritius In 2022: 12 Spots That Offer Both Luxurious & Crafty Items!
The places to visit near Pieter Both in Mauritius have always been in the bucket list of travelers from around the globe. The island just sums up all the things that one would wish to experience on their island vacation. It has some of the best beaches in Africa. Are you excited about visiting the places given in the above list on your Mauritian holiday too? If yes, what are you waiting for? Plan a trip to Mauritius and enjoy some of the most unforgettable moments with your family and friends. Explore all these places and more and laze around the beach so that you are refreshed and full of energy to return to the city life after your vacation.
---
Looking To Book An International Holiday?
Book memorable holidays on TravelTriangle with 650+ verified travel agents for 65+ domestic and international destinations.
---