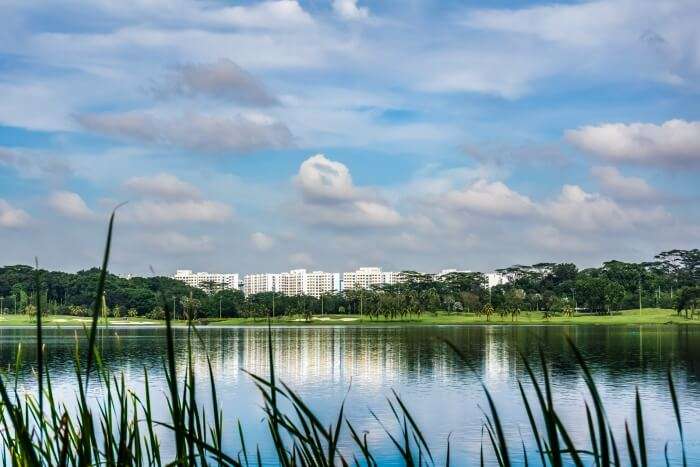 Paya Lebar Air Base, also known as PLAB, is located in the central eastern region of Singapore. It is a military air base of the Republic of Singapore Air Force. This military air base works according to their motto, "Strength Through Readiness". This air base was initially established as a replacement of Kallang Airport and its control was given to RSAF in the year 1980 when its name was changed to Paya Lebar Air Base from the one given in 1954, Singapore International Airport.
Since PLAB is located at the centre of East Singapore, there are various tourist spots around it that people enjoy making a visit to. The air base is undoubtedly a site worth beholding. However, there are places to visit near PLAB that will keep the touristy spirit high in you! From restaurants to tourist sights, there's an abundance of interesting places in Singapore that you can explore to make your family trip or honeymoon vacay more interesting!
About Paya Lebar Air Base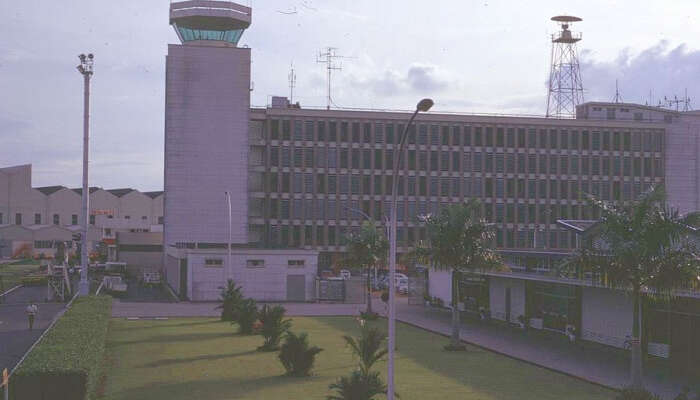 As of now, the air base consists of aircraft like C-130 Hercules as well as two F-15SG Strike Eagles squadrons. It took 3 years (1952-1953) to build this airport and on 20th August 1955, Secretary of State for the Colonies, Alan Lennox-Boyd inaugurated it. J.J Bryan was selected as the architect of this project. During this time, PLAB was considered to be one of the hubs for Malayan Airways.
Over a period of time, the air base was transformed into a military base from the year 1967. It was during this year that Air Movement Centre was established in order to carry passengers and cargo. However, the older terminal building, control tower, and maintenance hangar have been kept intact. 1981 witnessed its complete conversion into a military airbase, as the opening of Singapore Changi Airport happened during this time only. This resulted in the renaming of the airbase into Paya Lebar Air Base.
4 Places To Visit Near PLAB
With such historical significance, PLAB is frequented by those travelers who are curious about the Singaporean past. This air base holds a great importance in the Asian country.PLAB has even led to the intermingling of nations, as it has been used by the United States Navy as well as the United States Air Force.
Lying in the central east Singapore region, there are places that are located nearby. Make sure you add these places located around this airbase in your itinerary to have an eclectic tour around the different regions of Singapore.
1. The Animal Resort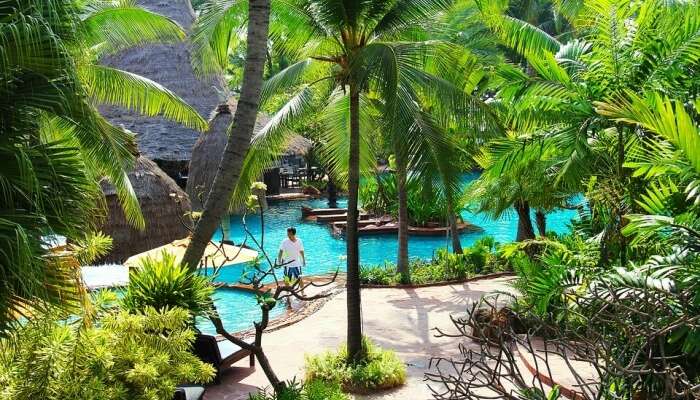 Your visit to Yishun in Singapore will remain incomplete without exploring the famous Animal Resort. It is a small zoo situated amid the Seletar West Farmway, lush green orchards, and the Koi Fishing Houses. Being very small in size, you can explore it within a few hours only. It offers you a good choice to encounter some rare birds, animals and plants of this area. Many finest of the eateries are also available in the zoo surroundings. So, you can stop there to have some local stuff.
Read More: Top Places To Visit In Yishun
2. Geylang Fire Station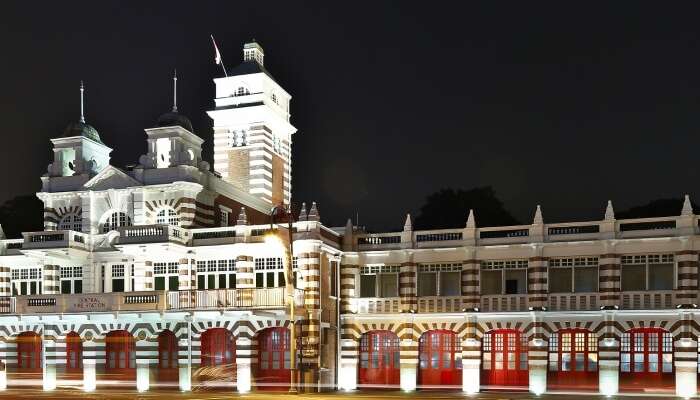 Image Source
Having opened in 1929, this is the second-oldest fire station in Singapore, although it is no longer in operation. Closed down in 2002, it is still an attraction for tourists who have an aesthetic inclination for buildings with remarkably bright, red doors.
It is now leased out to industrial spaces but you sure can head over for a visit.
Address: 29 Paya Lebar Road, 409005
Read More: Places To Visit In Geylang
3. Joo Chiat Street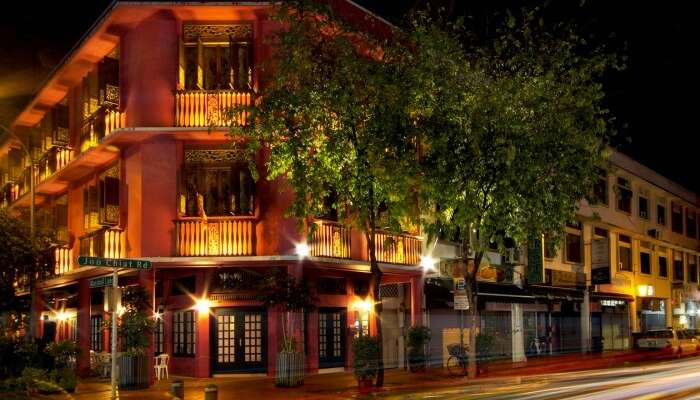 A stroll through the Joo Chiat Street with a loved one is one of the best ways to enjoy the nightlife in Geylang Singapore. This street was named after a famous businessman of this area, Chew Joo Chiat. This street is one of the unexplored and the most interesting place to be if one wants to have fun experiencing the Geylang road nightlife. This street shows the rich history of the city in the most beautiful way through the various colonial buildings adorning the street.
Location: 51 Joo Chiat Road, Geylang, Singapore – 427373
Open till: 24 hours
Read More: Best Spots To Enjoy Geylang Nightlife
4. Coney Island Park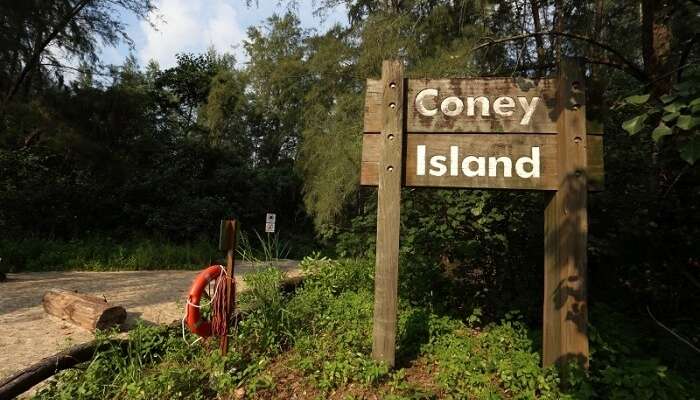 Coney Island Park is another wildlife habitat near Pulau Ubin, in Punggol region. This wildlife reserve is home to many species of flora and fauna including 80 species of bird. The high diversity of bird species in this park makes it a perfect spot for bird watching. This ecological Park focuses on sustainability by focusing on water and energy conservation and recycling of natural elements.
Read More: Wildlife Area In Pulau Ubin
Visiting with your family or loved ones in breathtaking locations like this military airbase would be a great idea if you want to learn about the awe-inspiring and rich history of Singapore. This will make your Singapore vacation more thrilling and enlightening. Make sure you also consider the above-mentioned places to visit near PLAB to make the most of your expedition.
Frequently Asked Questions About Places To Visit Near PLAB
Q. Places To Visit Near PLAB
A. Yes, Singapore is definitely worth visiting. With so many interesting places to visit and exciting things to do and being one of the safest and cleanest countries of Asia makes Singapore worth visiting.
Q. Are there any interesting places to visit around PLAB?
A. Yes, there are many interesting places to visit near PLAB. Some of them are Geylang Fire Station, Coney Island Park and Joo Chiat Street.
Q. What is PLAB an abbreviation for?
A. PLAB stands for Paya Lebar Air Base in Singapore and is in the middle eastern region of Singapore.
Q. Is Singapore a city or a country?
A. The most unique and distinct thing about Singapore is that it is both a city and a country. It is an island nation and a sovereign city and is presently the only island country-city in the world and a beautiful one at that.
Q. What is the best time to visit Singapore?
A. The best time to visit Singapore is February to April and October to December as the weather is comfortable and you will be able to explore the destination comfortably and at your own pace.
Q. Is Coney Island open year-round?
A. Well, Coney Island is open year-round but only specific spots are open at specific times. So, the best time to visit Coney Island is the Memorial Day Weekend which falls in late May to Labor Day weekend which is in early September.
Q. Is Coney Island free?
A. Taking a tour of the Historic Coney Island is free. In fact, there is a nonprofit group named Save Coney Island which organizes free walking tours around the island.
Q. What can I shop for in Singapore?
A. Silverware, jewelry, houseware, and Asian artefacts are some of the most popular things to shop for in Singapore.
---
Looking To Book An International Holiday?
Book memorable holidays on TravelTriangle with 650+ verified travel agents for 65+ domestic and international destinations.
---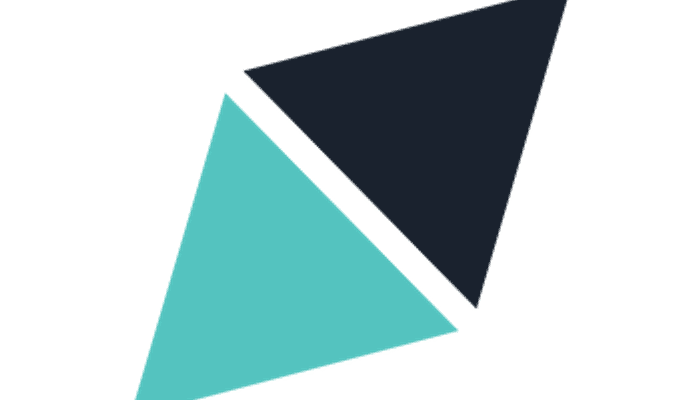 Comments
comments