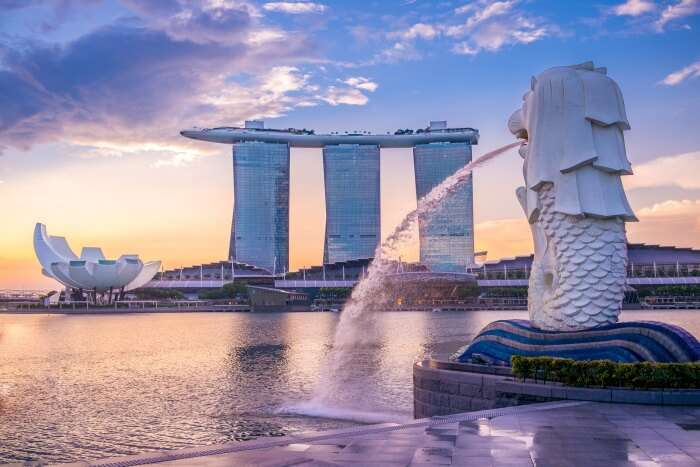 Situated in the middle of Sennett Estate and Tao Payo, Potong Pasir is one of the housing estates that lies in the central area of Singapore. This area in Singapore holds historical prominence. It is said that during the time period between 1910 to 1937, sand-quarries dominated this region. This is where the place's name is derived from – 'Potong Pasir' translates to 'cut sand'.
After experiencing a lot of developments over the years, this housing estate started to gain its final shape during the 1980s. Possessing major historical importance, Potong Pasir might as well interest the tourists. However, there are numerous places to visit near Potong Pasir that shouldn't be left unexplored. If you want to learn about the historical and architectural developments that have occurred in the country of Singapore, stopping by at Potong Pasir would be the best choice you'll make!
About Potong Pasir
During the earlier times, this area of Singapore was infused with lush vegetation. Being one of the lowland areas in Singapore, Potong Pasir has farms where various leafy vegetables could be found spanning a large area. With diverse vegetables grown here, Watercress was considered to be the most pivotal type of vegetable here. Now, one can witness the modernity all around this housing estate – culturally as well as architecturally.
Best Time To Visit Singapore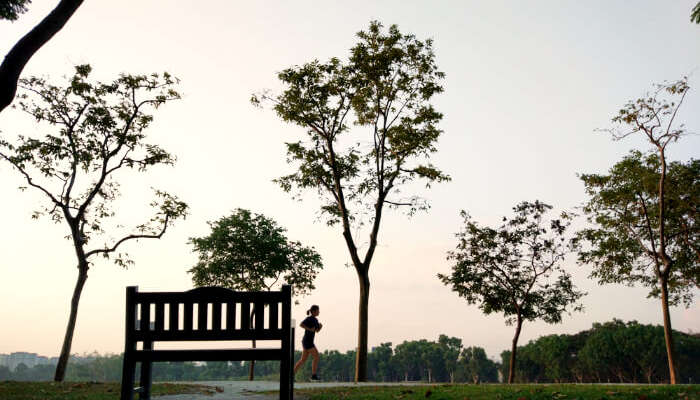 Since the temperature does not change throughout the year, monsoon is comparatively wetter during the time of November to January. While from July to October, the weather remains hazy due to bushfires of Indonesia. Nevertheless, the most ideal time to visit the country of Singapore is considered to be February-April when tourists can even get indulged in various outdoor activities.
6 Places To Visit Near Potong Pasir
While you explore the architectural beauty of this estate, don't forget to make a visit to the amazing spots located nearby. Some of the best ones have been listed below!
1. Fountain Of Wealth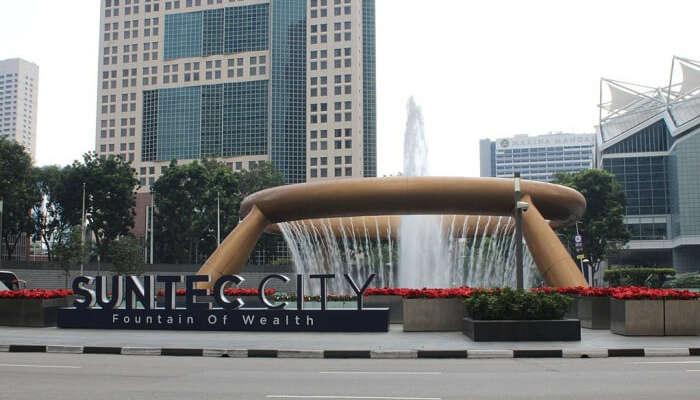 Once you are in Suntec City, you should not miss the largest fountain in the world, Fountain of Wealth. This is also has been recorded in the Guinness Book of World Records. This fountain is an adorable place where you can take pictures. This huge fountain is really awesome to visit and it is unique during the day and night. You can get different views this time. Take a walk around the fountain and collect the coins. You can also enjoy the laser performance at night.
Location: 3 Temasek Blvd, Singapore 038983
Opening hours: 10am–12pm, 2–4pm, 6–7:30pm
Read More: Best Things To Do In Suntec City
2. Singapore Botanic Garden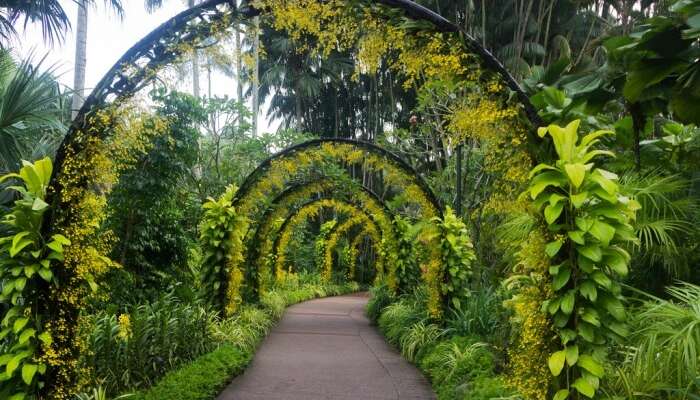 Another attraction worth exploring in Jurong East is Singapore Botanic Garden. Located on the Cluny Road, this is one of the oldest gardens in Singapore, and the only tropical garden to be listed in the World Heritage Site by UNESCO. It houses endangered as well as common species of trees, shrubs, herbs, and grasslands. This place attracts nature lovers and botanists throughout the year.
Location: 1 Cluny Rd, Singapore 259569
Opening hours: 5 am onwards
Read More: Top places to visit in Jurong East
3. Yishun Dam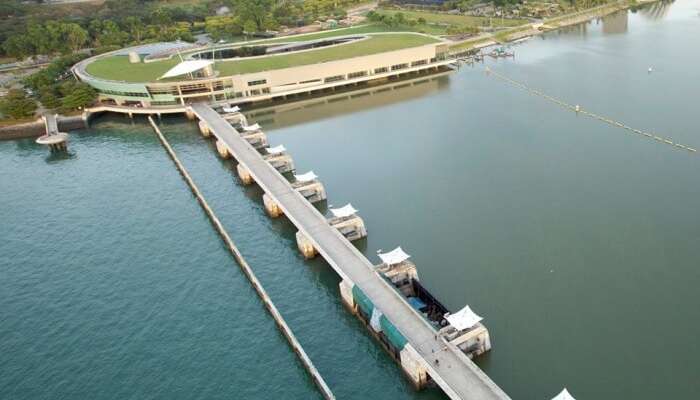 Also known as the Seletar Dam, famous Yishun Dam is a scenic lookout, especially in the nighttime in Yishun, Singapore. It is popular amongst the tourists and locals for picnics, barbeques and casual chilling by the families, friends and colleagues. This crowd-free place has become a must-visit spot to catch the striking and unobstructed sunset by the calm waters nowadays. To enjoy your time to the fullest with family and friends you should carry along picnic mats, sparklers and portable speakers to make your time more meaningful.
Location: Yishun Ave 1, Singapore 769130
Opening hours: 24 hours open 
Read More: Top Places To Visit In Yishun
4. The Intan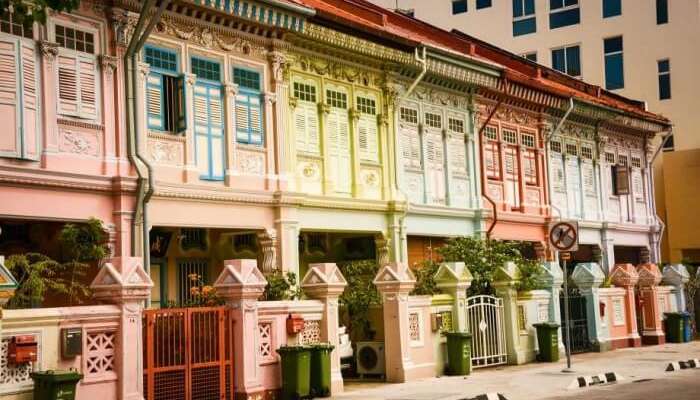 For its Intan Signature Tea Experience, it won the Singapore Tourism Award for best tour experience in 2016. The Intan (meaning 'rose-cut diamond') is also Singapore's smallest museum and offers a glimpse into the local Peranakan culture- a result of Chinese immigrants marrying locals from the Malayan straits.
Owned by Mr. Alvin Yapp, it is nothing like your usual museum, as it was privately owned and used to be his home. It has put up for display a wide array of antiques that offer an exclusively wholesome and unique glimpse into Peranakan culture.
Location: 69 Joo Chiat Terrace, Singapore 427231
Contact: +65 6440 1148
Read More: Places To Visit In Geylang
5. Gardens By The Bay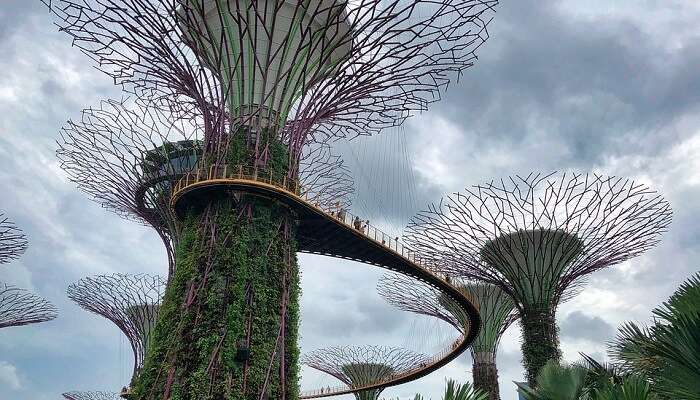 Image Source
For those who are wondering what the future might look like, Gardens By The Way are waiting with open arms to welcome you. This green space with a hint of sci-fi vibes allow travelers to get closer to mother nature like nothing else. Home to an extensive number of species, this location is one of its kind. Gardens By The Bay also blankets a skywalk that allows travelers to witness the marvels of mother nature at a glance from up top.
Location: 18 Marina Gardens Dr, Singapore 018953
Opening hours: 5 am to 2 am
6. Chinatown
Image Source
Tagged not only as one of the largest but also one of the oldest in the entire world, the Singapore Chinatown is definitely a must visit for those who are always looking out to get an insight into different cultures and lifestyles. When visiting Chinatown, one can encounter ancient shops and tea houses along with authentic Chinese architecture adorning the buildings. The Baroque and Victorian styles can be seen influencing the buildings in this town.
Location: Singapore
Opening hours: 9:30 am to 8 pm
Other Housing Estates In Singapore
Like Potong Pasir, there are various other housing estates established in different regions of Singapore. Each of them is known for its huge buildings, well-maintained streets, and friendly residents. A few of them have been mentioned below!
1. MacPherson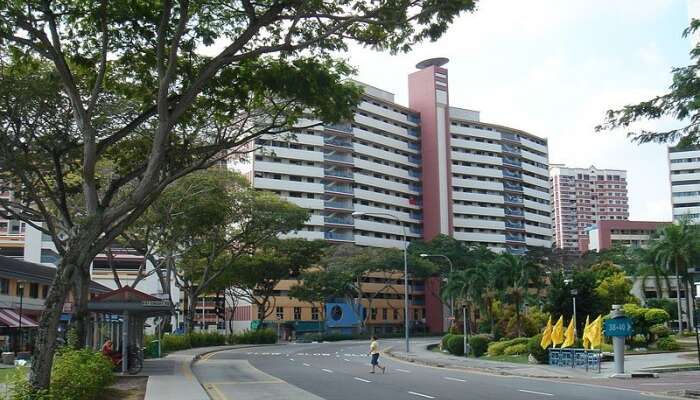 Located in Geylang, MacPherson is located in between Paya Lebar and Aljunied neighborhoods. Essentially, this housing estate is essentially a small public housing estate lying within an industrial area and Circuit Road. Earlier, this region was known by the name Jalan Klapa and was later named after Lieutenant Colonel Ronald MacPherson.
2. Yew Lian Park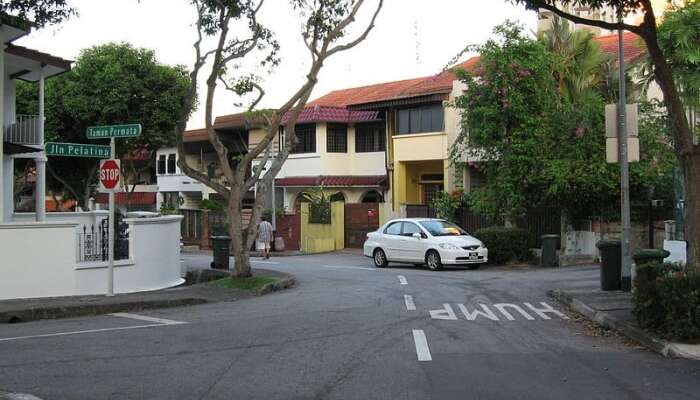 This is a private residential estate established beside Upper Thomson Road in the town of Bishan. This estate consists of half-detached houses, houses with terrace, and 2 bunglows. Built in the early 60s, the name of this estate has been given by the company that built it – Yew Lian Company. This housing estate is enveloped within Central Catchment Area, Thomson Ridge Estate, and Lakeview Private Housing Estate.
To get a better idea about the culture and history of Singapore, it is suggested that you make a visit to the major towns and islands of the country. Don't forget to leave anything unexplored during your trip to Singapore; especially the places to visit near Potong Pasir.
Frequently Asked Questions About Places To Visit Near Potong Pasir
Q. What other countries are close to Singapore?
A. Countries like Malaysia and Indonesia lie close to Singapore.
Q. Is Singapore a good holiday destination?
A. There are plenty of things to do in Singapore that make it a fabulous holiday destination. From adventure, iconic tourist spots, great food, lovely weather, and awesome avenues for shopping, it's a must-visit destination for every traveler.
Q. How to get to Potong Pasir in Singapore?
A. Reaching Potong Pasir in Singapore is not at all a hassle. There are various public transport that makes commuting to this location much easier. One can take an underground, a bus, or hire a taxi to reach Potong Pasir.
Looking To Book An International Holiday?
Book memorable holidays on TravelTriangle with 650+ verified travel agents for 65+ domestic and international destinations.
---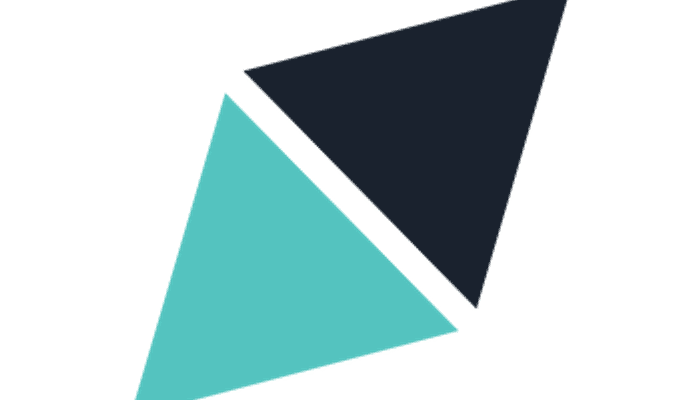 Comments
comments