The world is your oyster? Well, not quite! From top secret Headquarters to clandestine underground tunnels and hush-hush societies, we run through some of the places across the globe that you can only visit virtually on Google Maps and not for real.
1. Area 51 – The Biggest Conspiracy Theory of America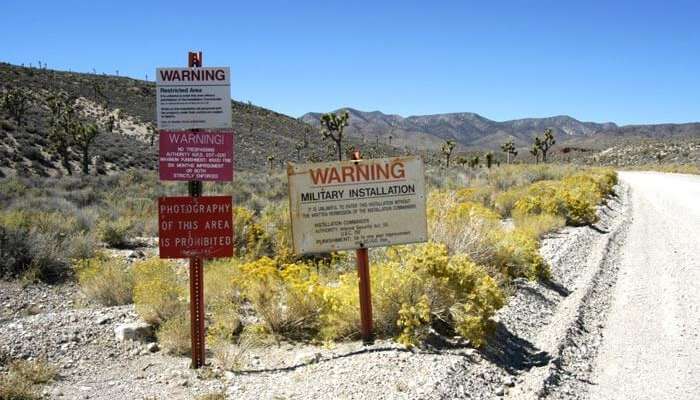 Image Source
You must know about America's worst kept secret – Area 51 which is an alias for a military base located in Nevada, around 80 miles northwest of downtown Las Vegas. Right at the centre of the base is a huge military airfield.
Arguably, the main purpose of the base is to research and develop experimental aircrafts and weaponry. The U.S government never acknowledged its existence adding fuel to the conspiracy theories that say the base is used for analysis of UFO and aliens. We obviously don't know which version is true since nobody is allowed access.
Suggested Read: 11 Sparkling Places That Appear To Be From Another World But Are Actually On Earth
---
Looking To Book An International Holiday?
Book memorable holidays on TravelTriangle with 650+ verified travel agents for 65+ domestic and international destinations.
---
2. Svalbard Global Seed Vault – You know where to go in case Apocalypse actually takes place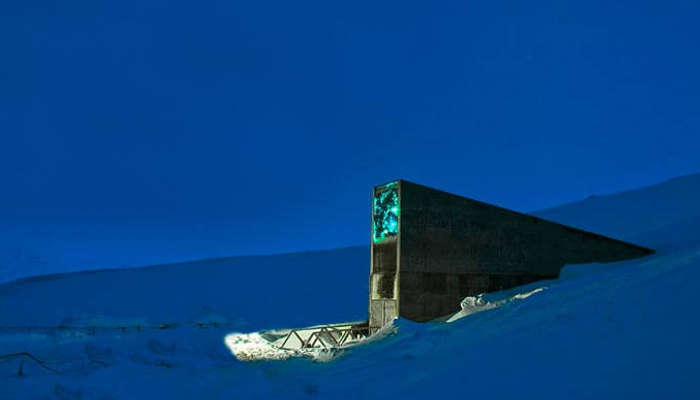 Image Source
Built out of the fear that those sci-fi scenarios when the world comes to an end might come true, Svalbard Global Seed Vault, located in the North Sea is home to 250 million crop seeds shipped from gene banks worldwide. The estimated cost of this place exceeds $9 million dollars.
Unless you're a designated researchers or plant breeders you're not allowed inside the vault. If in case you ever enter the vault you'd be the only hope for agriculture during a polar ice cap melt or any other Earthly disaster!
3. Mezhgorye – What happens in Russia stays in Russia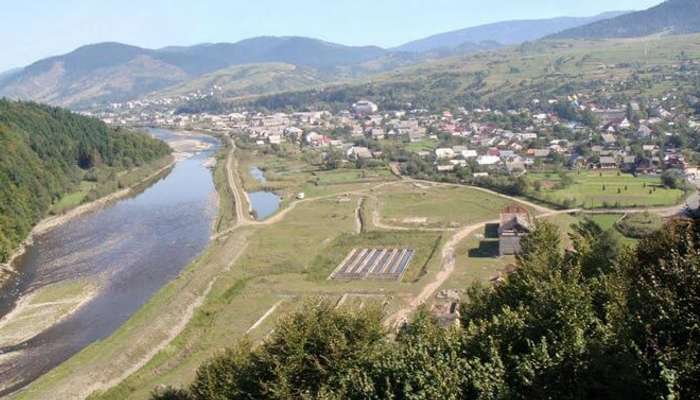 Image Source
A closed town in the Republic of Bashkortostan, Russia – Mezhgorye is a closed town. It's said that people residing in the town works on a highly classified secret program around Mount Yamantaw, which is suspected to be the location of either a repository of Russian treasures, a nuclear program, a bunker in case of war or a huge warehouse of coal. Nobody really knows!
4. North Sentinel Island, Andaman – Where the deadliest tribe resides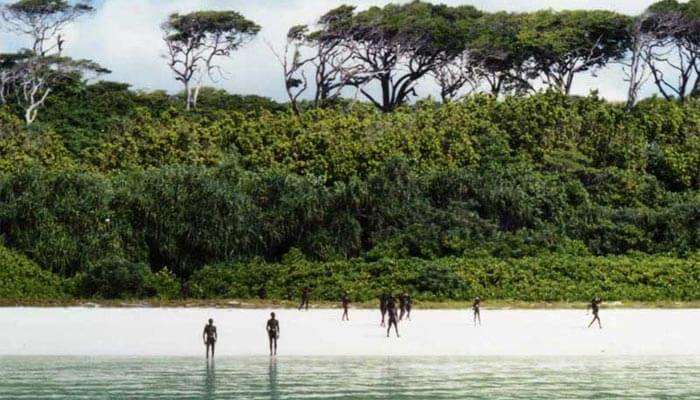 Image Source
A group of indigenous people known as the Sentinelese live in the North sentinel Island of Andaman in Bay of Bengal. The estimated population of the island is between 50 and 400. These people are considered to be the last people on earth to remain virtually untouched by modern civilization.
Attempts to contact the tribe have been met with hostility. People have been attacked by arrows and stones if you get too close to their area. In fact on 26 January 2006, two fishermen were killed when their boat drifted near the island.
Suggested Read: Top 12 Places To Visit In Andaman
---
Planning your holiday but confused about where to go? These travel stories help you find your best trip ever!
Real travel stories. Real stays. Handy tips to help you make the right choice.
---
5. Vatican Secret Archives – Property of the Pope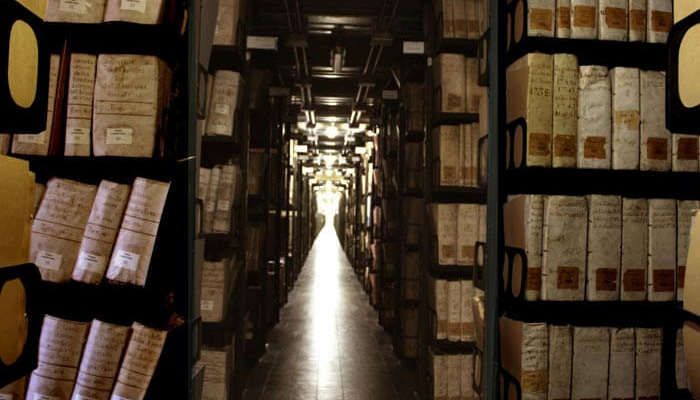 Image Source
This not just any ordinary library, it's the Vatican Library! Only a sacred few are allowed access to the vaults. However, if you need to read any of the books, which by the way are owned by the Pope, you can receive the manuscript via email. How very modern!
6. Lascaux Caves, France – Art of the Palaeolithic Age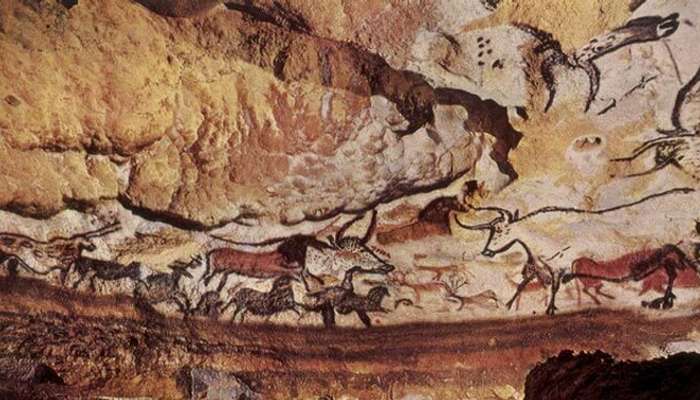 Image Source
Archaeologists discovered this place in South West France, Lascaux. It's a complex of caves that are world-renowned for its Palaeolithic cave paintings, estimated to be over 17,500 years old. They were once open to the public viewing but now they have been closed since quite some time to preserve the original artwork. So, no, you're not allowed here as well!
Suggested Read: 11 Mysterious Places Around The World You Will Not Believe Actually Exist
7. Room 39, North Korea – Kim Jong's Secret Vault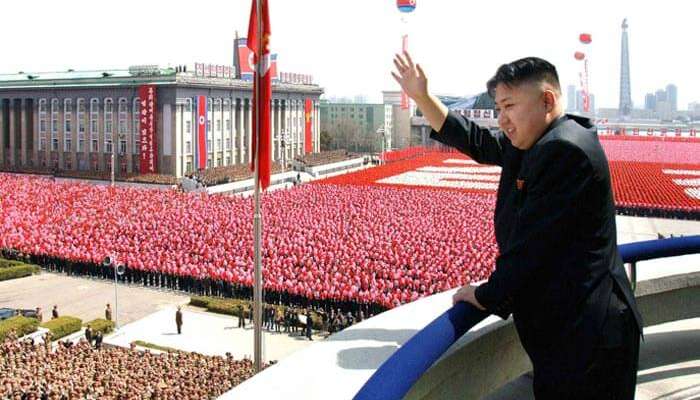 Image Source
It's hard enough getting into North Korea, imagine trying to get into Room 39! It's a secretive North Korean government facility that's said to be home to several illegal operations including counterfeiting $100 bills, production of drugs (including methamphetamine and heroin) and international insurance fraud. Many claim that Room 39 is critical to Kim Jong's continued power, enabling him to buy political support and fund North Korea's nuclear weapons program. Yikes!
8. Church of Our Lady Mary of Zion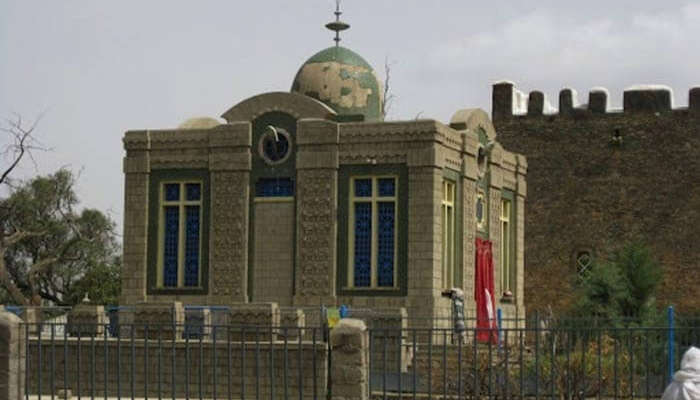 Image Source
Located in Ethiopia, the Church of Our Lady Mary of Zion is impossible to access because it's claimed to contain some of the most important biblical objects like the original Ark of the Covenant. According to legends the Ark was brought to Ethiopia with Menelik I after he visited his father King Solomon.
9. Snake Island, São Paulo – One bite of this vipers that can melt your flesh!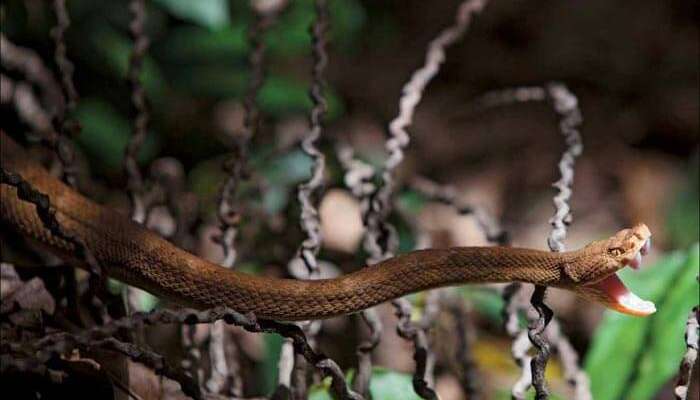 Image Source
About 90 miles from the city of São Paulo lies Ilha de Queimada Grande, or "Snake Island" – a place so filled with venomous serpents that it's been called one of the world's deadliest islands! Scientists estimate that up to 4,000 snakes live on the 110-acre island – that's one snake for every six square yards.
And these aren't just any snakes. Queimada Grande is the only known home of the golden lancehead, one of the most venomous vipers in the world. Its venom is capable of melting human flesh! Currently, the Brazilian Navy bans civilians from this island, though scientists sometimes receive waivers.
10. Bohemian Grove – A secret society of the most powerful!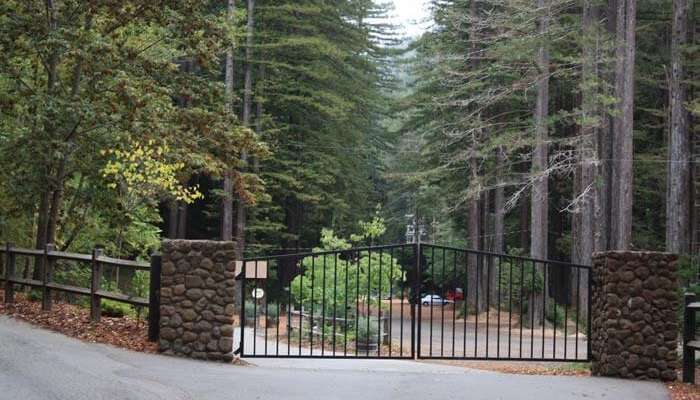 Image Source
Just like some cult thriller film, Bohemian Grove is a 2,700 acre rural location somewhere in Monte Rio, California. The land is owned by private San-Fran based arts club known as, well … the Bohemian Club. Every summer, the club host a two-week, three weekend camp in the woods for the most powerful men in the world. It's all just a bit too weird to digest, don't you think?
Further Read: 11 Secret Asian Destinations That Will Blow your Mind
---
Looking To Book A Holiday Package?
Book memorable holidays on TravelTriangle with 650+ verified travel agents for 65+ domestic and international destinations.
---
Comments
comments