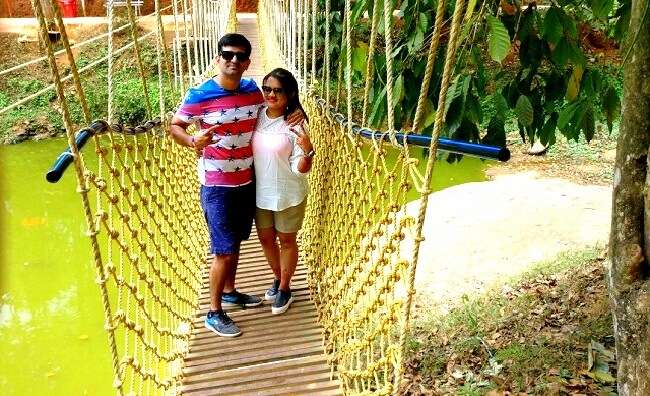 Pranav's honeymoon trip to Kerala was everything he had hoped for. From the alluring charm of the backwaters to the beauty of the hills, Pranav and his wife experienced it all. Let us find out more about their awesome trip so even you can book a Kerala honeymoon tour package to make infinite memories with your better half.
After having a perfect wedding, for which we lost weeks of sleep and money, my wife and I finally had some private time with each other. It was turn to plan the perfect honeymoon, an experience that we would remember throughout our life.
Now, usually, when people start planning for their honeymoon, they first decide on the location followed by their agent and then package. But we didn't do that. Our friends who had already planned a trip with TravelTriangle, and were very impressed by the arrangement and the booking process, recommended the company to us and we followed their advice. As far as location is concerned, my wife wanted to explore the backwaters and I wanted the hills. Kerala catered to both our wishes and hence we booked the 6 Day 5 Night Kerala tour package and were eagerly excited for our trip.
Brief itinerary of our trip
Day1: Kochi to Munnar
Day2: Sightseeing in Munnar
Day3: Roaming in the wilderness of Thekkady
Day4: Experiencing the backwaters in Alleppey
Day5: Kochi To Mumbai
Hello Kerala!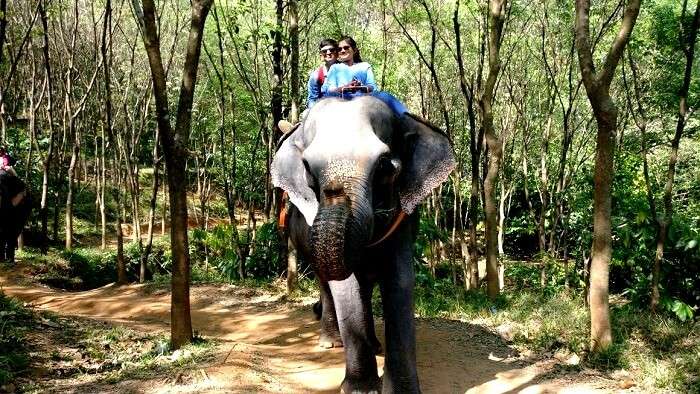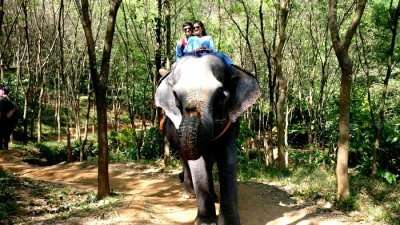 4 Days In Kerala: Best Places To Visit And Amazing Things To Do In 2022
We left for Kochi from Mumbai around 8 am and reached there by 10:30 am. At the airport, we were greeted by our driver, a very friendly and a knowledgeable fellow, who was to be with us till the end of the trip. He suggested that we directly leave for Munnar so we can start sightseeing post lunch.
The drive from Kochi to Munnar was a very pleasant one and we came across some really beautiful waterfalls on the way. We clicked many pictures here and also did the elephant ride which was a very nice experience since we had not done it before.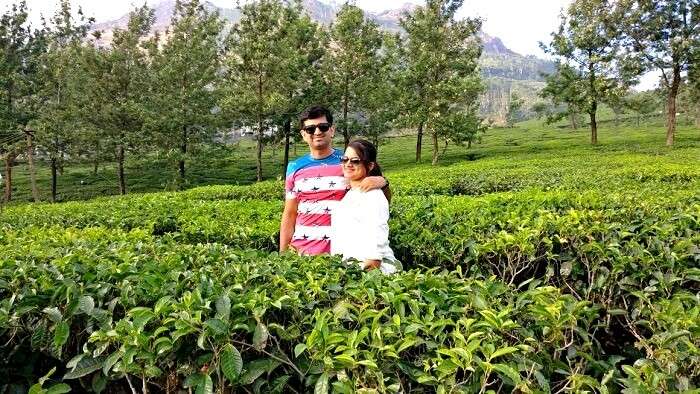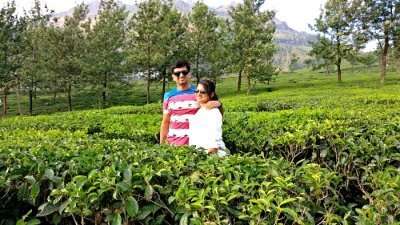 Before reaching Munnar, we visited the organic tea and spice plantations which were on the way. If South India is called the land of spices, then Kerala is its capital. It was pure bliss to stand amidst the tea and spice gardens with nothing but fresh air to breathe.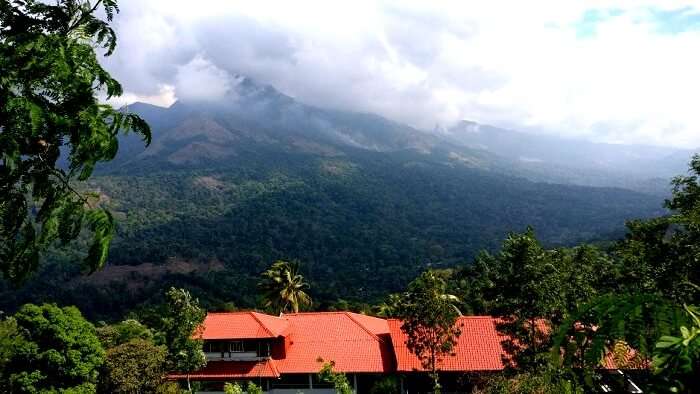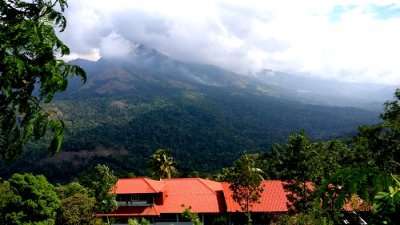 38 Romantic Honeymoon Places In South India For 2022 That Cast Utter Magic
We reached Munnar late in the afternoon post which we first checked into our treehouse. Our treehouse was amazing and it took us back into our childhood when we wanted to live in it. Well, we were finally staying in one and mind you, the feeling was amazing.
We relaxed for a while at our lovely accomodation post which we proceeded for a dance performance as per the itinerary.
Kalaripayattu and Kathakali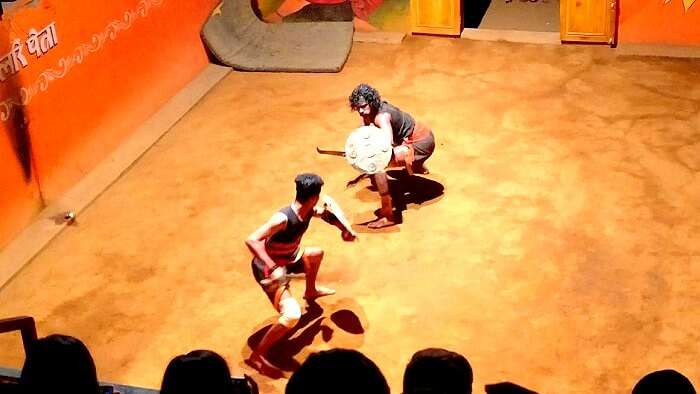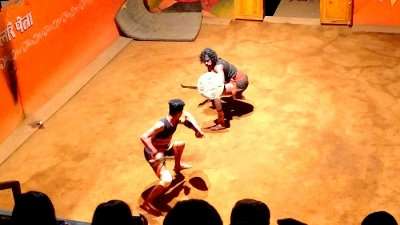 These are the traditional dance forms of South India. Kathakali originated in Malayalam speaking regions of the country and focuses on intricate storytelling through facial expressions and hand and body movements.
Kalaripayattu on the other hand, is a martial art, originated in Kerala and is now practiced as a style in various areas across the state. It was a treat to watch these artists perform this art.
The performances were in evening and lasted for two hours after which we retired to our hotel rooms for the night.
Munnar Diaries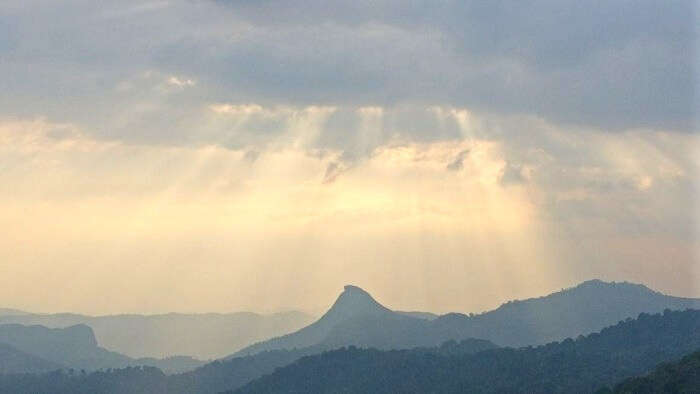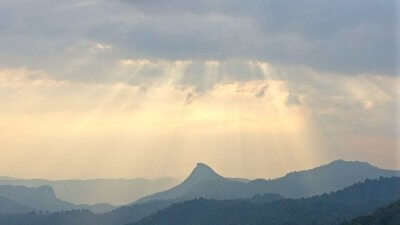 25 Mesmerizing Hill Stations In South India That Are A Must Visit In 2022
We had an early morning breakfast. Now, it was time for some outdoor fun. The various resorts of Munnar organise outdoor activities such as archery, ziplining, flying fox etc. and one can challenge oneself and enjoy these. It turned out to be a lot of fun for me and my wife. We finished these activities by lunch time, post which we had lunch at a local restaurant, which was serving authentic South Indian food.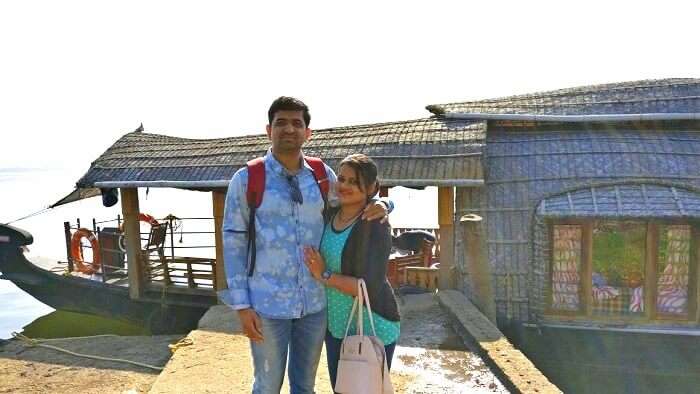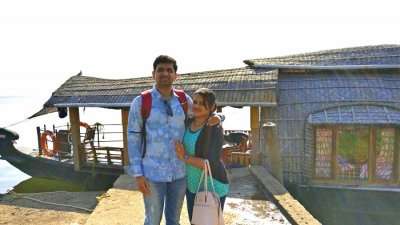 The second half was reserved for Tea plantations and Handmade chocolate factory. Although our country has abundance of tea growing areas, I highly doubt that any place can match the charm of the tea plantations of Kerala. Spread over vast acres of land, one can literally walk for hours amidst the gardens and not get tired by the surreal beauty all around.
The handmade chocolate factory was also worth a visit since we could closely witness the process of chocolate manufacturing.
It was 7 pm by the time we finished sightseeing and the rest of our time was spent in our lovely treehouse resort.
Hotel review: The Dream catcher plantation resort
Situated in the plantation, the location of the tree house is beautiful. There are basic amenities and services and the staff is very cooperative and helpful. The food is also delicious and the staff pays heed to your demand and choice of cuisine.
Our rating: 4/5
Luxury and peace amidst the wilderness of Thekkady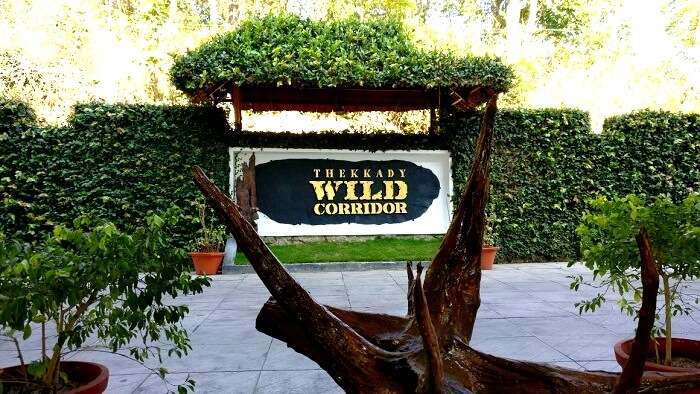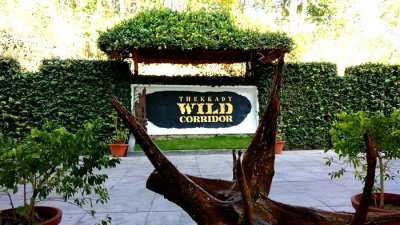 Goa Vs Kerala: Which One's Your Pick?
After an early morning breakfast today, we left for Thekkady and it was a five and a half hour drive. We reached there by late afternoon and checked into our hotel
This hotel was even better than our Munnar treehouse. There was a huge living room with two bedrooms and a Jacuzzi. Additionally, it also had a pool in the vicinity and we made full use of it during our stay here..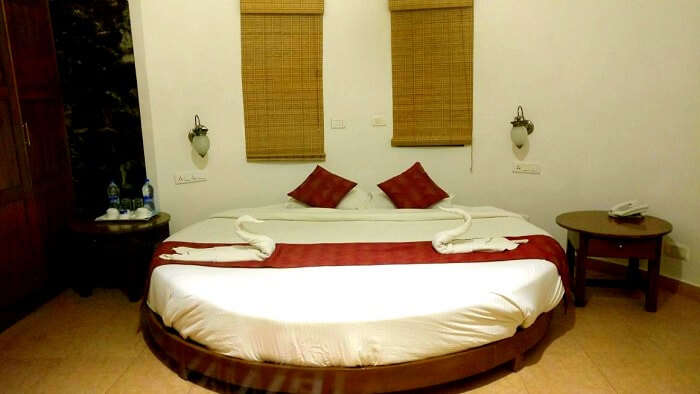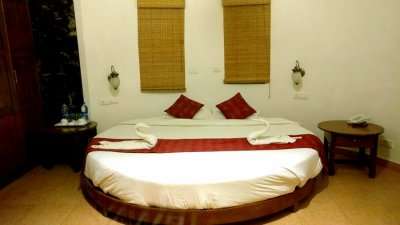 We had earlier planned on going to the Periyar lake for boating but our sources informed us that it was all dried up so we decided to skip that and just enjoyed our hotel stay experience.
Hotel Review:  Citrus Thekkady Wild Corridor
The location of the resort is amazing as it is situated in the middle of the wilderness. The staff is very cooperative and helpful and the rooms are very clean. The food is also delicious and they sometimes have special dishes for unique occasions.
Our rating: 5/5
The joy of floating in the backwaters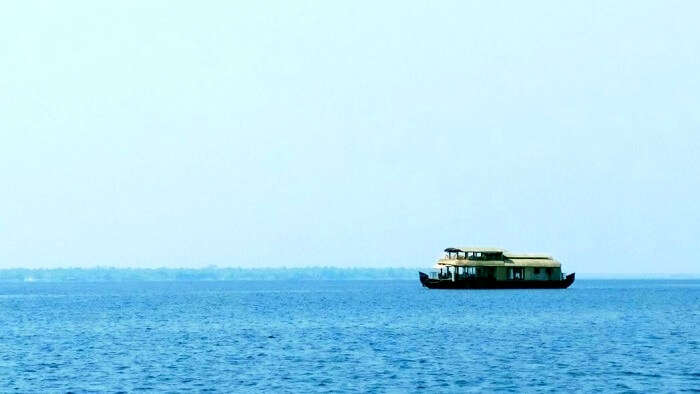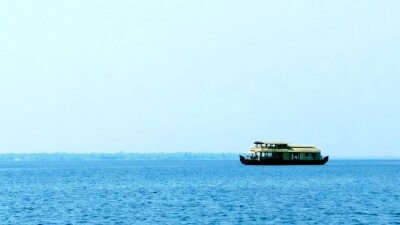 We had an early breakfast and left for Alleppey. It took us about two hours to reach there. Upon reaching, we were taken to our houseboat which by far is the best way for exploring the backwaters of Kerala. I recommend every traveler to experience the houseboat ride in the backwaters of Kerala at least once in his/her life for it is truly a blissful experience.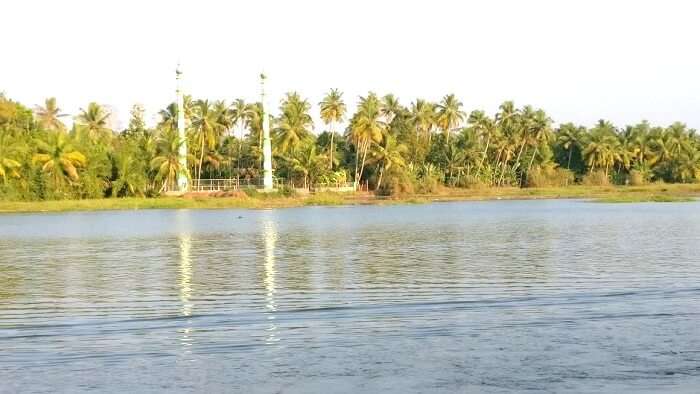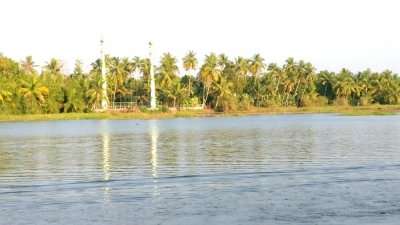 We started our cruise and sailed in between mangrove and small pretty islands.For sunset, we stopped at a village,which had a famous sunset point, and clicked lots of pictures there. Although the weather was getting slightly humid, the amazing views more than made up for it. Our lunch was very delicious, with the staff serving us fresh fish and curry. Same goes for dinner; it comprised of chicken and rice and was amazing.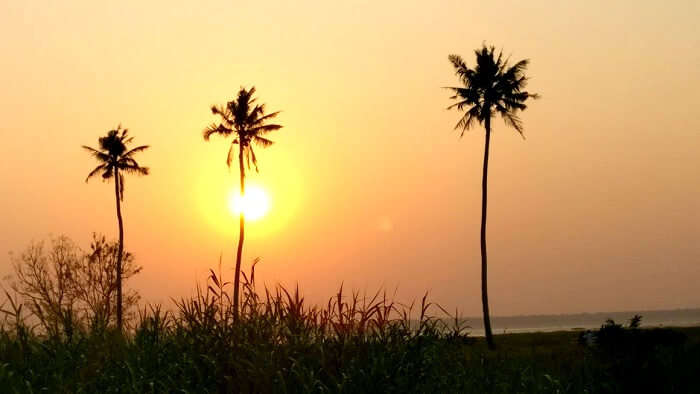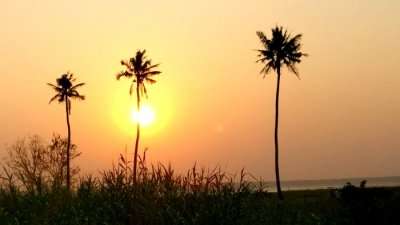 By the time, we came back from dinner, the houseboat staff had decorated our room with rose petals and candles. They had also arranged a cake for us which was decorated beautifully with our names written on it, and it made us feel really special.
Bidding goodbye to God's own country!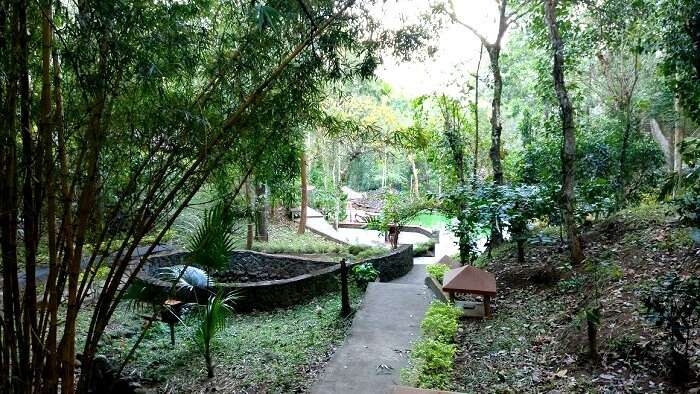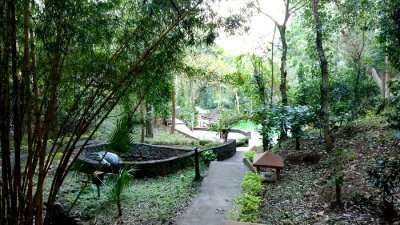 From the island, it took us about two hours to reach our starting point where we had our breakfast. Post our breakfast, we left for Kochi since we had an evening flight for Mumbai.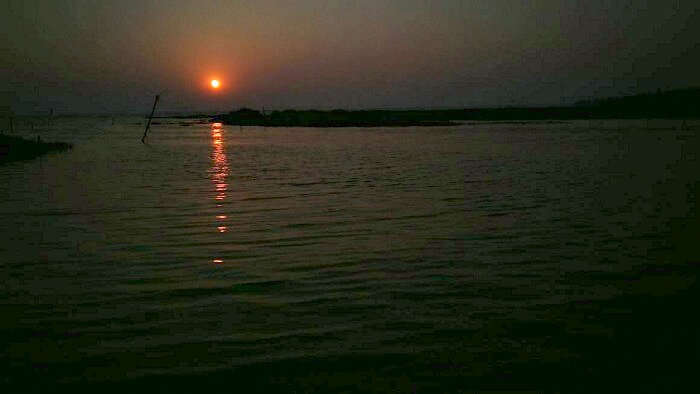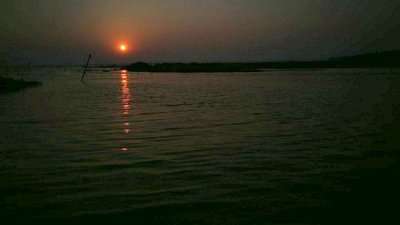 Kochi is around two and a half hours away from Alleppey and upon our arrival in the city, we left for the mall,The Lulu mall, which is Asia's largest mall. There are a lot of things to do here and one can pass time easily, trying different restaurants, enjoying rides in the amusement park (inside the mall), and shopping.
We stayed here for a few hours before leaving for the airport. In the evening, we bid adieu to Kerala and caught our flight back to Mumbai
This perfect honeymoon trip to Kerala has given me and my wife some amazing memories which I will cherish for life. We couldn't have picked a better destination and a better online holiday service for this special occasion. Kudos to TravelTriangle!
Highlights:
Elephant ride on way to Munnar is a must-try
Hotels at both Thekkady and Munnar
Low points:
The only low point was the weather in Alleppey since it was humid during in the afternoon.
Tips for future travelers:
You are advised to keep motion sickness tablets as the hilly roads of Kerala can be an unpleasant driving experience.
Avoid travelling to Kerala in February as it starts to get hot.
Carry lots of drinkable water during travel as one might get dehydrated in the sunny weather sometimes
Even you can book a mesmerising Kerala honeymoon tour package and enjoy with your loved one!
---
Looking To Book Your Honeymoon Package?
Book memorable honeymoon on TravelTriangle with 650+ verified travel agents for 65+ domestic and international destinations.
---
Comments
comments