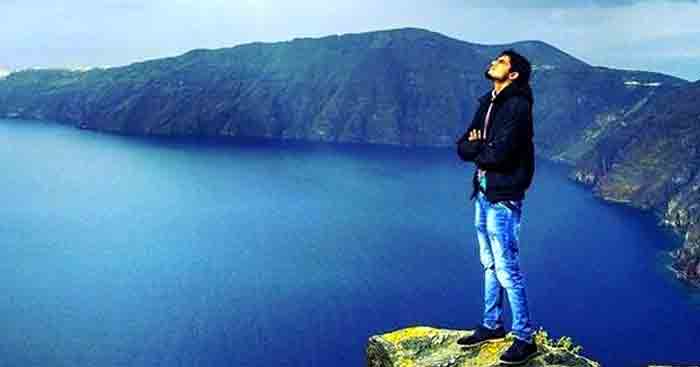 Where there is a will there is a way! And we can surely say that for Prashant Bhansali, a final year student of IIM Udaipur, who went on an exchange program to France, but ended up visiting 23 other countries – ON HIS OWN!
Prashant was a part of 105 day exchange program in which almost 400 students from India participate every year but what marked him different from others was that even though he had the same number of days as everyone else, he managed to make time and visit 23 European countries on his own!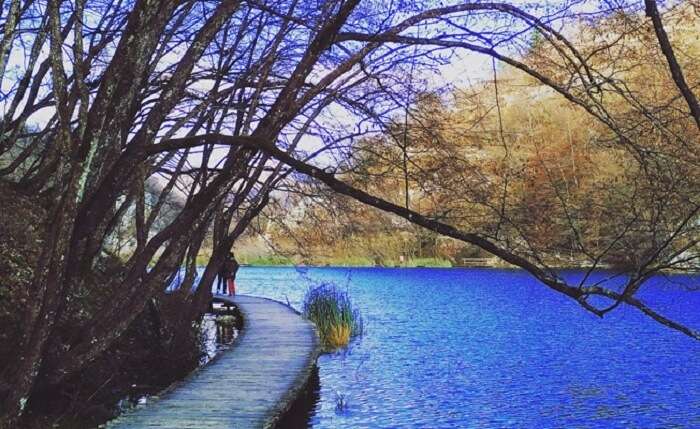 Some of the famous countries that his list included are Austria, Spain, Italy, Portugal, Greece, Sweden, The Netherlands, Hungary, and Belgium among others.
So how did it all start?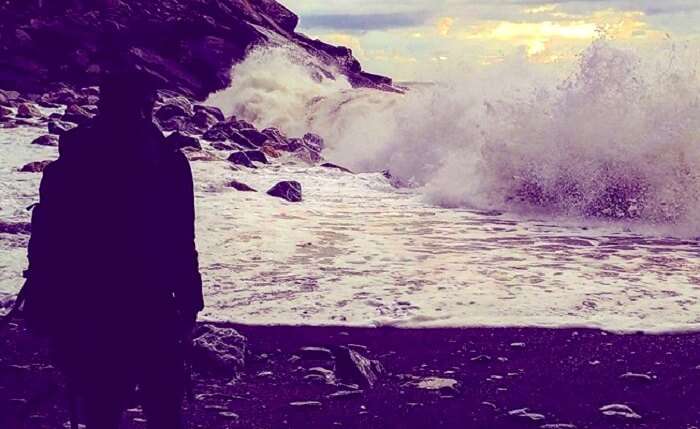 "I always wanted to experience a solo trip but never had the courage to try it in India. So, I decided to undertake one while I was still in Europe. I packed my bags, booked the first flight to Portugal, and left (literally, that was what happened)."
And although his initial days were quite haunting since he was not used to traveling alone, not talk to anybody, or just able on the roads on his own,  however, slowly and steadily, Prashant began liking it! He became mindful of his journey and began living each moment!
The magic of travel had caught up with him!
So what was his journey like?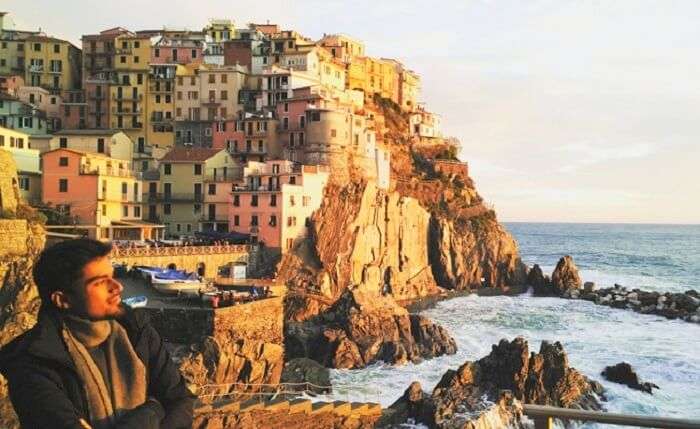 Youngest Traveler To Visit All 196 Countries In The World Did It All While Studying & Here's His Story
His solo backpacking trip led him to sleeping at random roads, streets, and airports! His weather experience ranged from 35°C to -7°C and he walked almost 15 to 20 km everyday! Not to forget there was a lot of hitchhiking, mountain trails, ocean crossing, and a gypsy style traveling involved!
He stayed in some of the most remotest villages in the world, survived on cheese and bread, and met some of the most crazy super smart people on his trip! It was a roller coaster ride with its ups and downs but everything made Prashant stronger and better!
The amount of clarity regarding his life and decisions that he achieved was also phenomenal!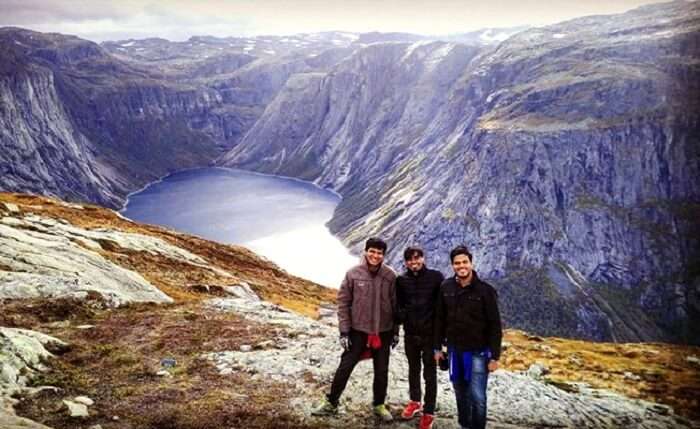 "Great things happened to me when I least expected them and it was a wonderful feeling!"
Prashant at the exact location in Corsica where the hit Bollywood movie "Tamasha" was shot!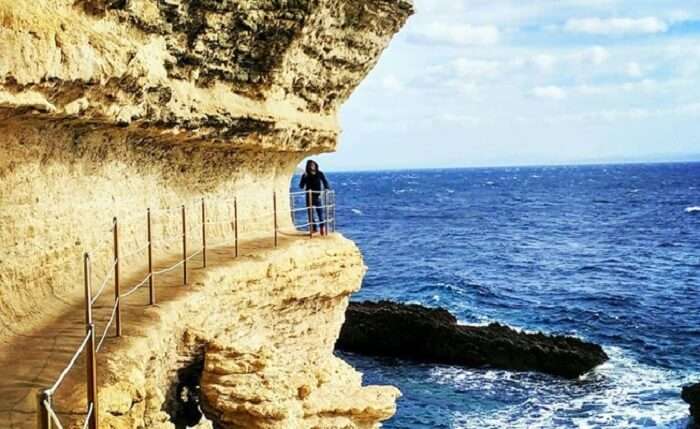 His journey was not easy and there were quite a few hiccups – like when he and his two friends ended up sleeping on a street in Norway or when they took a 22 km challenging trek in Norway and had to fight severely bad weather conditions and their own fatigue to reach to a place that had the most mesmerizing view they could have ever imagined!
Traveling smart: A perfect mix of cheap and budget!
This journey for Prashant was basically a combination of hitchhiking and some smart traveling! Wanting to travel Europe like a local, he avoided hostels and hotels and instead stayed with a lot of local people in most of the countries that he visited!
In Croatia, he was welcomed with Indian curry by a Slovakian girl, a friend of two other Slovakian girls who had earlier hosted him for the night.
The idea of being an entrepreneur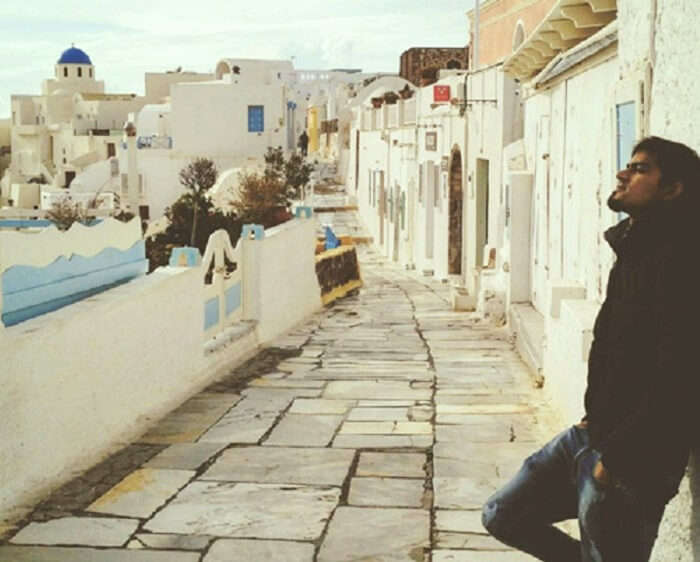 Throughout his journey beautiful small things kept happening and that was when the thought of being an entrepreneur struck him! Traveling had taught him to enjoy his own freedom and now Prashant wanted to be his own boss – he knew he would not be happy working for anybody else. So after he came back, he spoke to his parents, mentor, and college seniors discussing pros and cons for the same and ultimately opted out of placements and began working on his dream startup!
In the end, Prashant has an inspiring message for all! He says one should not wait for the perfect opportunity to travel but should just take a leap of faith and do it because only when we take risks, we will rise and be a part of something bigger – something wonderful!
True that because had he not traveled and taken a leap of faith, he wouldn't have stumbled on his path to happiness and success!