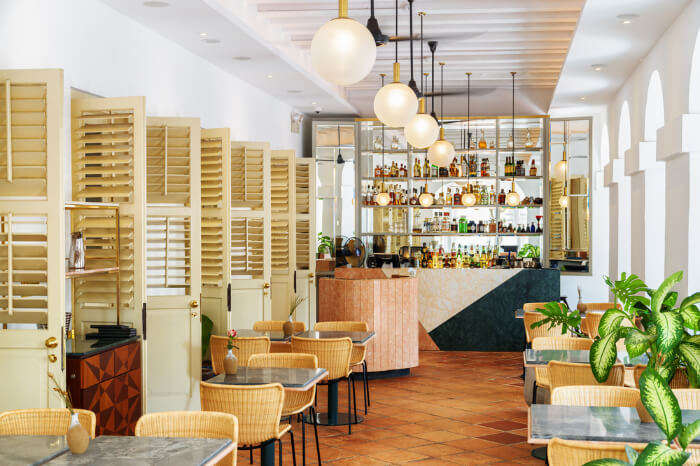 The eastern region of Singapore is famous for its fast growing Tampines planning area cum residential urban suburbs. Over the period of time, many Tampines cafe and restaurants have opened here. They cater to the food, light refreshments and snacks of locals as well as large chunk of visitors. Being Singapore's 3rd biggest town area is often rushed by the traders and tourists besides the local inhabitants. That is perhaps the main reason that this area is also recognized for being highly populated at the 3rd number after Bedok and Jurong West areas respectively.
Having been developed into the East Region's regional center in Singapore, the city of is worth exploring in the context of its strategic location, administrative roles in the country and last but not the least offering ample avenues to taste variety of foods. Popular cafes and restaurants in Tampines always keep it into limelight.
10 Top Tampines Cafes
Below mentioned list of 10 popular and selected Tampines Cafes are the ones which you can't miss out during your Singapore visit. They are great in all respects thus they remain worth visiting for light food or to enjoy taking tea and or to sip coffee.
1. Brothers in Fine Food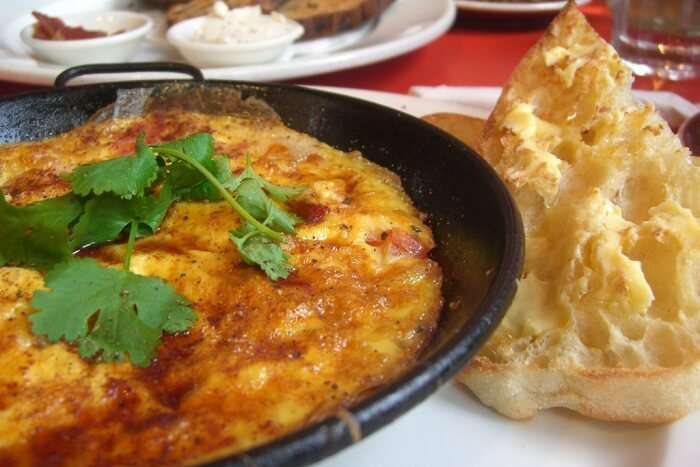 Popular Muslim owned halal food café, Brothers in Fine Food has become a famous landmark in Tampines, Singapore. Offering ample varieties of breakfast delicacies, especially halal friendly breakfast choices, its warm and cozy atmosphere appeal to the travelers and locals alike. This café is also known for the fusion breakfast choice with eggs, meats and sufficient creams besides side salad additions. Its coffee is what every visitor appreciates for great taste.
Must Try: Moroccan Baked Eggs, The Butcher's Daughter, Muddy Espresso
Location: #02-07, West Community Club, 5 Tampines Avenue 3, Singapore 529705
Cuisine: Cafes & Coffee, Steak, Breakfast & Brunch, Western, Halal
Cost for Two: ₹ 260/- – ₹ 1050/-
Zomato Rating: 3.9/5
Must Read: 14 Ethereal Festivals In Singapore That Will Force You To Ditch Yours
2. fArt tArtz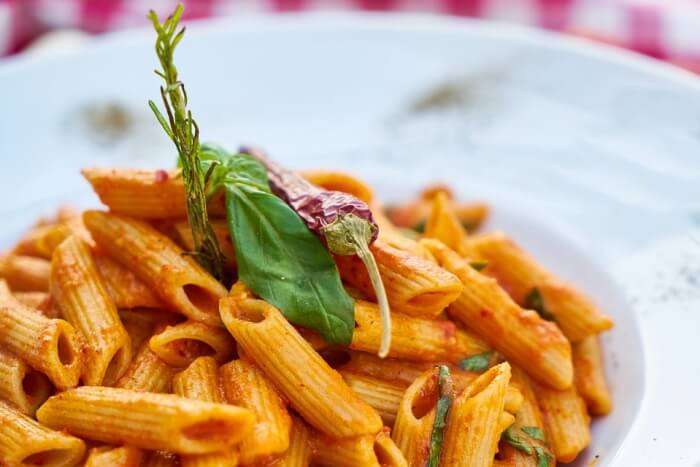 Considered finest of the cafes in Tampines, Singapore, garden concept café fArt tArtz prepares ample varieties of breakfasts, desserts and bakes. Also facilitating the home delivery service to takeaway options, this café is known for its kid's friendly atmosphere to offer best of the comfort zone to the families. It doesn't encourage alcohol consumption, though beer is served here. The café is rushed by the local and traveler families. Open-plan café structure makes fArt Tartz unique.
Must Try: Cakes, Muffins, Lychee-misu, Artisanal Coffee, Freshly Brewed Tea, Juices & Milk, Bottled Beverages, Bottled Beer, Desserts, Bites & Salad, Grilled Flatbread Burgers, Pasta Asciutta, Quartet Sliders, Grilled Sandwiches
Location: 1 Expo Drive, #02-04 Singapore Expo 486150
Cuisine: Café, Desserts
Cost for Two: ₹ 181/- – ₹ 1050/-
Zomato Rating: 3.9/5
Suggested Read: 10 Tampines Restaurants That All Foodies Must Head To At The Earliest
3. Three's a Crowd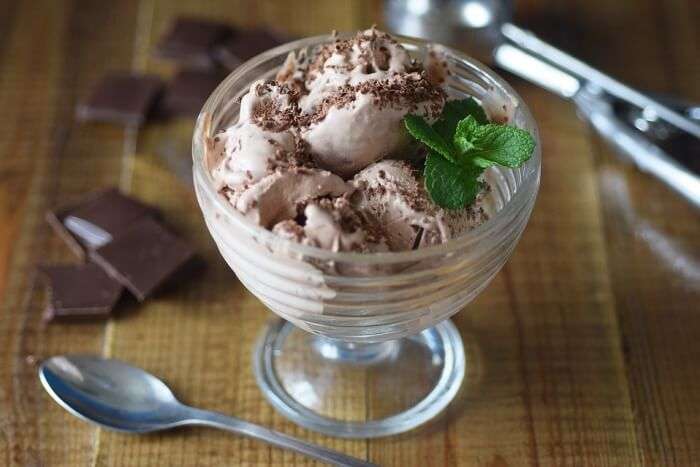 Strategic location of Three's a Crowd Dessert Café in the midst of Tampines city in Singapore looks as if at its heartland always keeps it into limelight. It is visited by the locals as well as large chunk of travellers seeking to enjoy great taste of special Handcrafted Ice Cream besides other stuffs particularly fresh Oven Baked Cakes to name a few. Visitors don't forget the memorable sip of its finest Coffees and also take tea in the comfort zone of this café. This café also offers several other types of dessert drinks which guests enjoy having there.
Must Try: Handcrafted Ice Cream, Oven Baked Cakes, Desserts
Location: 802 Tampines Ave 4, Singapore 520802
Cuisine: Cafés & Coffee, Desserts
Cost for Two: ₹ 180/- – ₹ 775/-
Zomato Rating: 4.0/5
Suggested Read: 20 Romantic Places To Visit In Singapore For Your Honeymoon
4 Two Hana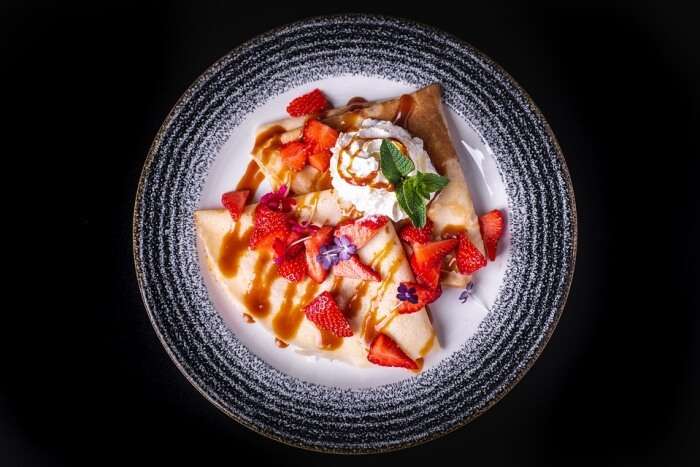 A fine café to sip its great coffee besides trying some of the highly delicious halal light foods from multi-cuisine in Tampines, Singapore, Two Hana brings for you an excellent choice. Its Korean recipes always remain preferred options besides variety of cakes prepared by the experts. All recipes are Halal certified and so is maintained extreme level of hygiene here. It is the primary reason that locals and visitors keep flocking here every now and then.
Must Try: Striploin Bap, Korean Fusion, Fluffy Strawberry Pancakes, Florentine Egg Toast, Scrambled Eggs with Beef Bolognaise, Halal Bibimbap, Kimchi Mac & Cheese Bites
Location: Century Square, #01-21, 2 Tampines Central 5, Singapore 529509
Cuisine: Cafés & Coffee, Desserts, Korean, Cakes, Halal
Cost for Two: ₹ 465/- – ₹ 775/-
Zomato Rating: 3.9/5
5. Commons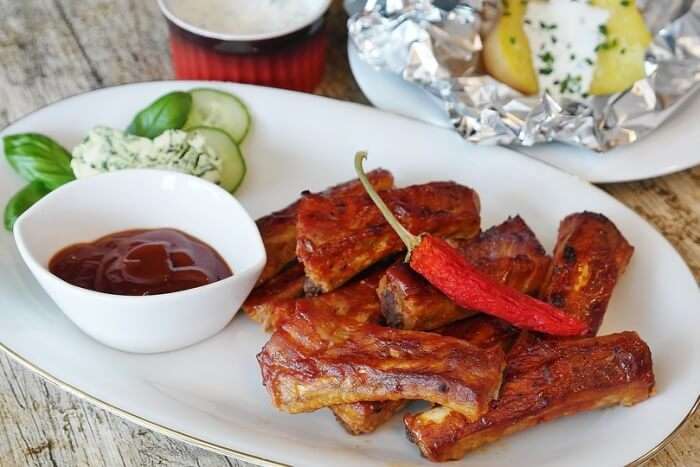 As the name Commons suggests, this café is rather a conglomeration of visitors in the heart of Tampines, Singapore to enjoy a cup of coffee, light recipes, breakfast & brunch, sandwiches and much more. Delicious meals and great coffees appeal to all here—each and every common men/women from all walks of life. Visitors of this popular café include both locals and tourists who later cherish their memories of spending good times at this café where they enjoyed great food and sipped coffee.
Must Try: Salads, Sandwiches, Pastas, Pizzas, Entrees, Quality Grilled Meats Ribeye Steak, Lamb Racks, Rotisserie Chicken
Location: 51 Tampines Ave 4, #01-103 Our Tampines Hub, Singapore 529684
Cuisine: Cafés & Coffee, Desserts, Western, Halal
Cost for Two: ₹ 510/- – ₹ 1050/-
Zomato Rating: 4.0/5
Suggested Read: These Exhilarating Experiences On Sugi Island Will Make You Take A Detour From Singapore
6. Alt-Yard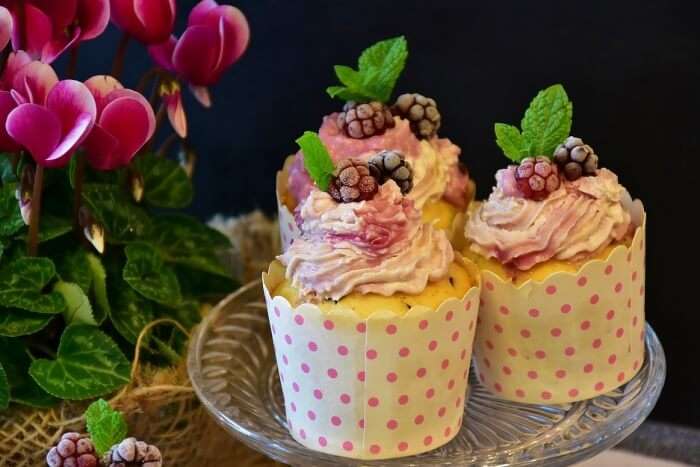 Alt-Yard is a popular name in Tampines where visitors enjoy sipping coffee and also tasting the finest of cakes and desserts. Its crispy & tasty light recipes are always in demand. Tourists try its yummy cupcakes which are specialties here besides finest quality churros. It is indeed a great place for fun exploration while having some light refreshment.
Must Try: Coffee, Cakes, Desserts, Cupcakes, Churros
Location: 5 Tampines Ave 3, Singapore 529705
Cuisine: Cafés & Coffee, Desserts, Cakes
Cost for Two: ₹ 515/- – ₹ 1300/-
Zomato Rating: 3.7/5
7. Hong Kong Street Jia Kee Coffeehouse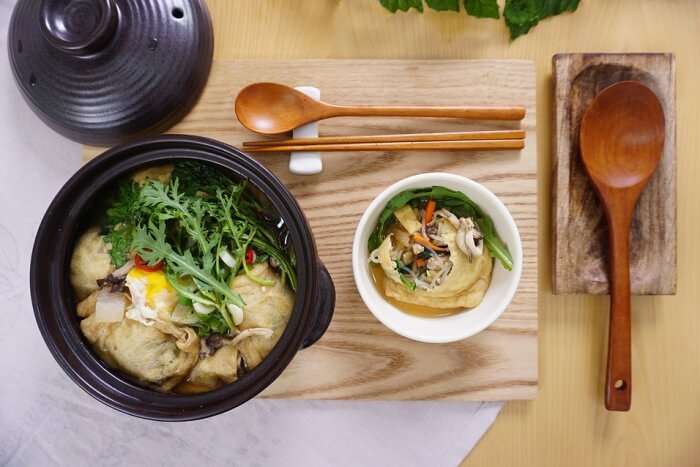 Offering variety of local and international dishes in true Singaporean spirit, popular Hong Kong Street Jia Kee Coffeehouse is indeed a rendezvous of tourists and locals. It is great place to taste light foods and at the same juncture enjoy special Zi Char. Other famous recipes are seafood varieties, delicious Prawn Paste Chicken to many soup varieties. Its coffee is much in demand. This place is so much sought after that any Tampines visitor can't ignore arriving here to taste something.
Must Try: Zi Char, Coffee, Fish Head Soup, Fish Head Curry, Coffee, Pork Ribs Recipe, Fish Head Bee Hoon, Mashed Potato
Location: 144 Tampines Street 12 #01-400 Singapore 521144
Cuisine: Cafés & Coffee, Zi Char
Cost for Two: ₹ 650/- – ₹ 1050/-
Zomato Rating: 2.9/5
Suggested Read: 16 Best Adventurous Activities in Singapore To Make You Scream In Thrill
8. Tipsy Penguin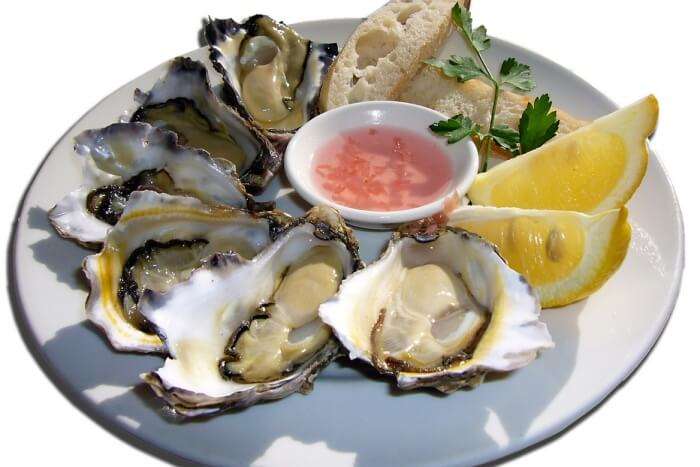 Uniqueness of Tipsy Penguin café lies in its exemplary recipe preparation concept. It boasts in the region with its passionate and highly skilled chefs who are not only specialists to prepare variety of recipes but also meticulously plan recipe fusions of various cuisines to bring the typical fine dine experience for its guests. Popular amongst the recipes are fresh handmade pasta, oysters, donburi and mac & cheese etc. This café is also known for being the first with Co-Op Cuisines in Singapore.
Must Try: Fresh Handmade Pasta, Oysters, Donburi, Mac & Cheese, Wild Porcini Soup, Hawaiian Poke Bowl, Szechuan Mala Karaage, Emperor Prawn Aglio Olio
Location: 300 Tampines Ave 5, #01-02A, Singapore 529653
Cuisine: Bars, Cafes & Coffee, Late Night Western
Cost for Two: ₹ 520/- – ₹ 1550/-
Zomato Rating: 4.2/5
9. BLVD (Changi City Point)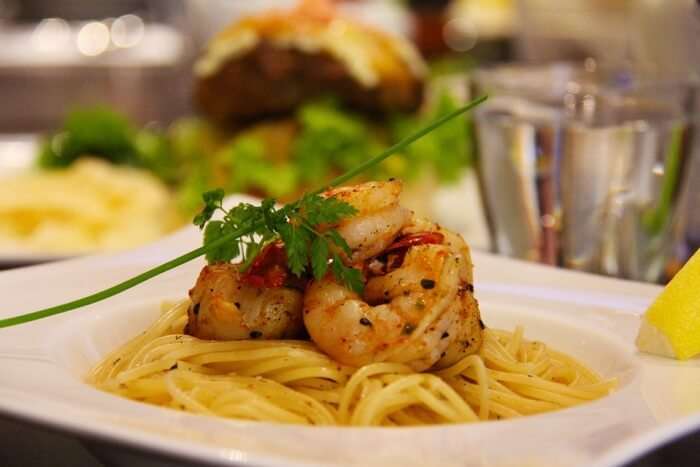 BLVD Changi City Point café is a popular name in Tampines, Singapore that caters to the catering requirements of the corporate catering solutions, local regulars and tourists amongst others to spend quality time while enjoying fine dine experience. This café chain began its journey with the first outlet's establishment in 2005 in the famous Red Dot Building. Since then, it has been growing faster in the region. This café is popular today for offering delicious gastronomic varieties. Its friendly and courteous staffs make you feel the best of the comforts while dinning or simply sipping a cup of coffee here.
Must Try: Linguine Pasta, Linguine Americain, Creamy Pancetta Tagliatelle, Hand Stretched Regular Pizzas
Location: 5 Changi Business Park Central 1, 01-72/73, Singapore 486038
Cuisine: Bars, Cafes & Coffee, Western, American
Cost for Two: ₹ 1027/- – ₹ 1550/-
Zomato Rating: 3.9/5
Suggested Read: Blast From The Past: 11 Spectacular Historical Places In Singapore
10. Starbucks (Tampines Mall)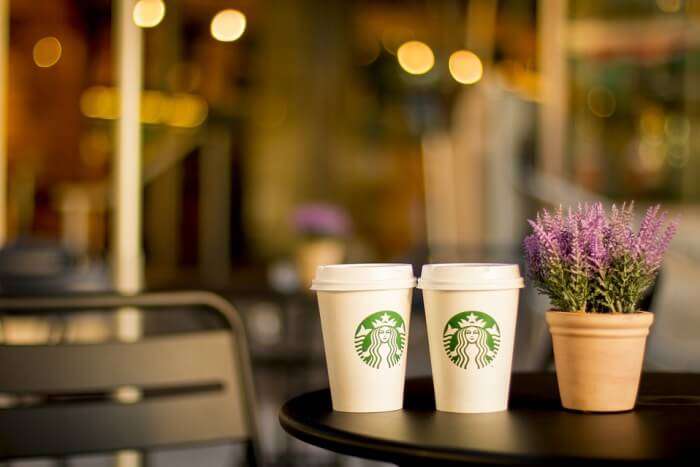 The global Cafes & Coffee chain Starbucks has more than 100 outlets in Singapore itself. Tempines Mall outlet welcomes large chunk of visitors willing to sip quality coffee or other beverages in their leisure time. The visitors include locals as well as tourists. Deliciousness of light snacks and made to order stuffs are most preferable choices. Coffee prepared from finest of coffee beans makes it an ultimate beverage to enjoy at this outlet in Singapore. By serving blended beverages, this café has become a popular spot to welcome hundreds of thousands of visitors every day.
Must Try: Freshly Brewed Coffee, Teas, Other Beverages, Starbucks Teavana, Espresso Beverages
Location: 4 Tampines Central 5, #01-50, Singapore 529510
Cuisine: Café
Cost for Two: ₹ 550/- – ₹ 1300/-
Zomato Rating: 3.9/5
Further Read: New Year Celebration In Singapore 2022: Head Down To Lion City To Welcome The Next Year With A Bang
These cafes in Tampines are the best place to spend some quality and relaxing time with friends or family, over some of the tastiest fast – foods and drinks. So, plan a trip to Singapore and head to one of these cafes in Tampines when you want to catch-up and rest after a long day of city exploration.
---
Looking To Book An International Holiday?
Book memorable holidays on TravelTriangle with 650+ verified travel agents for 65+ domestic and international destinations.
---