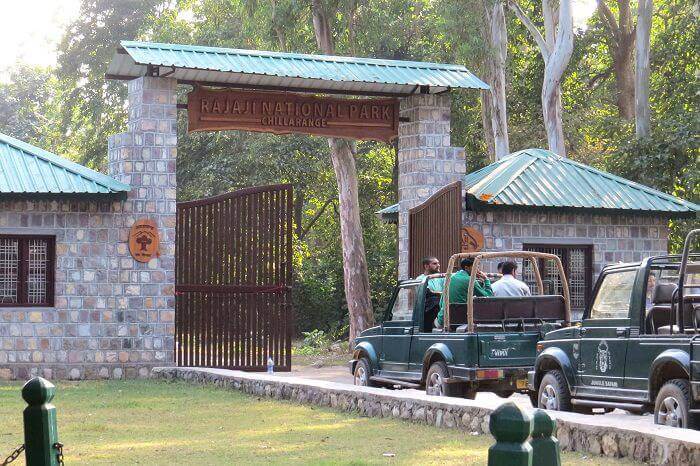 Amidst tropical & sub-tropical deciduous forests near Haridwar in Uttarakhand lies a beautiful home of varied flora and fauna. A melodious confluence of trumpets of elephants, roars of tigers, and chirps of birds goes well to complement the gurgles of the streams of the River Ganges that flow through the grasslands that we are talking of. To these animal species, this place is home. But the world knows it by the name of Rajaji National Park.
While many wish to explore the Rajaji Tiger Reserve, not many know much about the place. And it is this knowledge gap that this guide aims to bridge. Read on!
5 Best Things To Do At Rajaji National Park
The national park is home to diverse flora and fauna, including some endangered species of birds and animals. And so, it shouldn't come as a surprise that wildlife safaris and bird-watching tours are popular here. Furthermore, the several streams of the River Ganges provide opportunities for watersports; such as river rafting and canoeing. These activities, along with the jungle lodges inside, make it one of the best eco-tourism destinations in Uttarakhand.
1. Take A Safari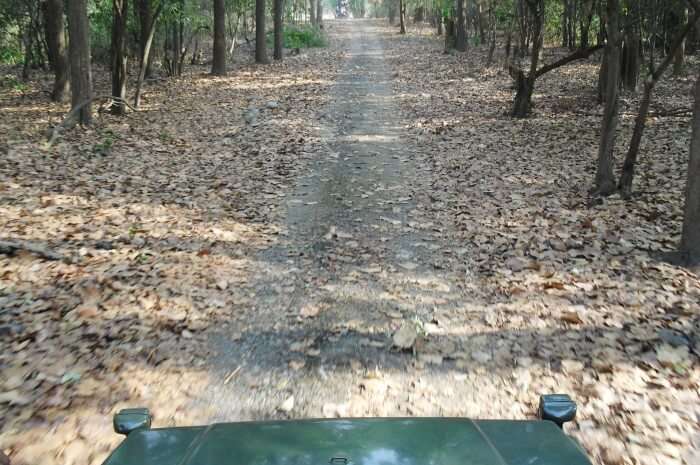 Wildlife safaris in Rajaji National Park are very popular. Both jeep safaris and elephant safaris are available. The jeep safaris are conducted twice every day; from 6 am to 9 am and from 3 pm to 6 pm.
The elephant safaris were discontinued in 2007 after the death of the elephant 'Arundhati', who had served the reserve since 1981. However, they were resumed in November 2016 with three tuskers — Raja, Rangeeli, and Radha. Unlike the 3-hour jeep safaris, elephant safaris are shorter and last for 45 minutes to 1 hour.
41 Amazing Hill Stations In Uttarakhand For An Adventurous Escapade
2. Visit Tiger Park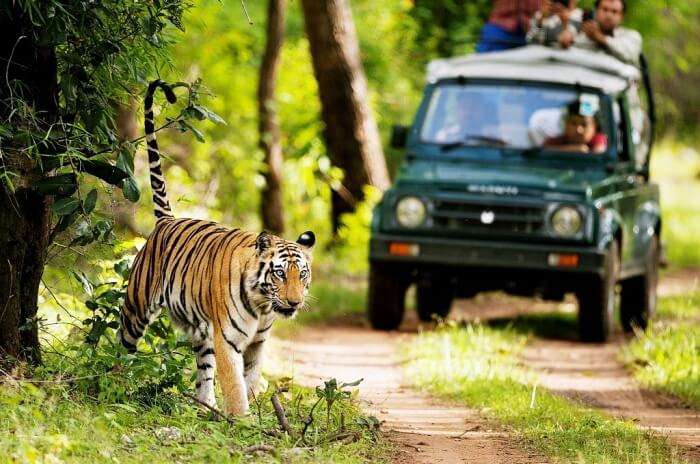 There's also a tiger reserve in its precincts that is a home to over 50 different species of mammals; including Asian Elephant, tiger, leopard, Himalayan Black Bear, sloth bear, civet, jackal, and hyena. The Rajaji Tiger Reserve came into existence on 20th April 2015.
3. Enjoy Rafting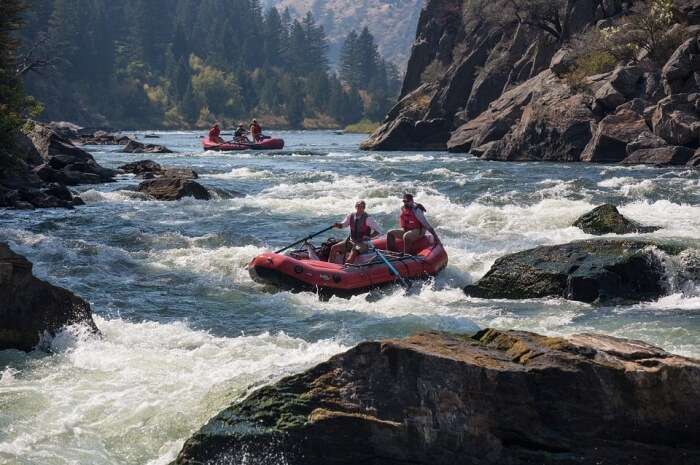 Rafting and canoeing are other adventurous things to do in Rajaji National Park. 3-hour-long rafting tours on stretches exceeding 12 km on the streams of River Ganges are offered on request. The jungle lodges inside the national park provide this facility at INR 800 per person.
Top 44 Amazing Places To Visit In Uttarakhand
4. Catch Glimpse Of Rare Birds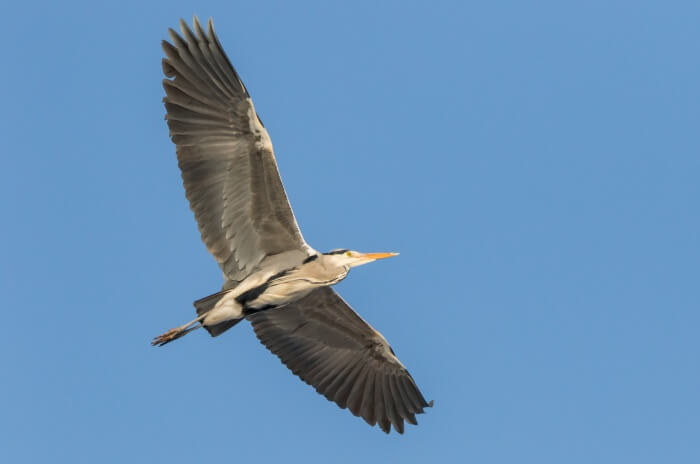 The open grasslands in the foothills between western Himalayas and central Himalayas enhance the diversity of the bird species and consequently enhance the viewing prospects for the bird-watchers. Greater Scaup, White-naped Woodpecker, Great Hornbill, Black-bellied Tern, Pallas's Fish Eagle, Northern Goshawk, Black-necked Stork, Yellow-billed Blue Magpie, Scaly Thrush, Snowy-browed Flycatcher, Rusty-flanked Treecreeper, Pale-footed Bush Warbler, Tytler's Leaf Warbler, Green Avadavat, and Reed Bunting are some of the avian species that can be spotted here.
Bird-watching tours' routes:
Around jungle lodges
On the 26-km-long forest drive at Chilla
Along the 40-km-long Phanduwala-Kansrao-Motichur trail that runs parallel to Suswa river
5. Support Eco-Tourism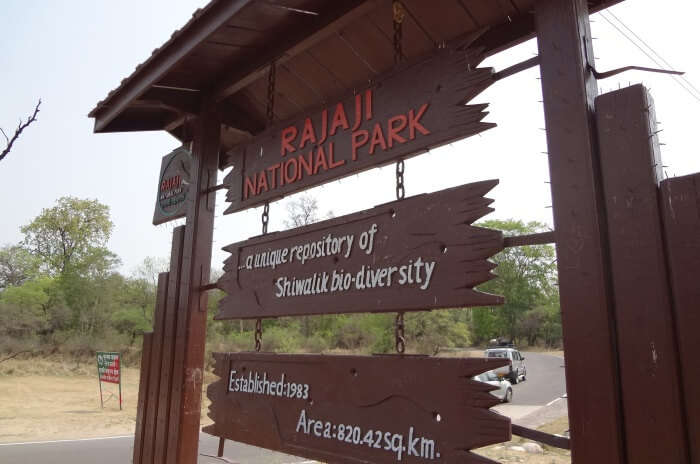 Rajaji National Park promotes ecotourism or responsible travel options by providing opportunities of volunteer travel and generating awareness in the travelers about flora & fauna of the place.
The national park aims to minimize negative aspects of conventional tourism on the environment, enhance cultural integrity of the locals, promote recycling, energy efficiency, & water conservation, and create economic opportunities for the locals.
Snowfall In Uttarakhand, Himachal, And J&K Turns The North Into A White Wonderland
2 Best Places To See Near Rajaji National Park
After exploring the exquisite beauty of this stunning national park, you can also plan a visit to these nearby places that are truly exciting retreat for nature lovers:
1. Chilla Barrage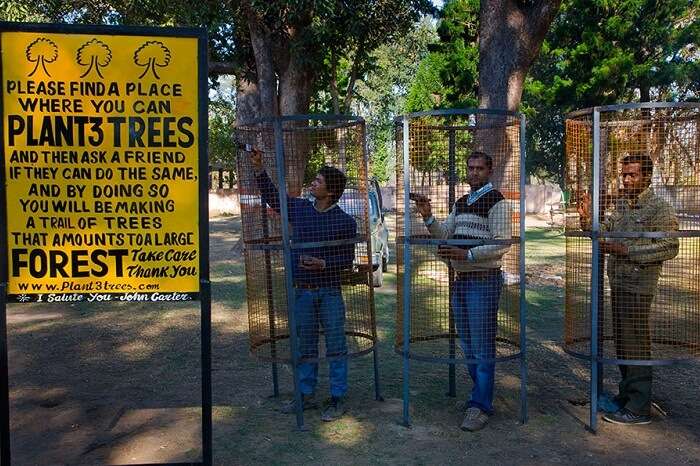 Chilla Barrage is popularly known as Pashulok Barrage is an astounding dam bridge that is located on River Ganga in Dehradun. You will be driving along side the Ganga Canal making you capture mesmerising sights of the region. Chilli is a part of Rajaji National Park and produces electricity for the entire Pauri Garhwal district. 
2. Jhilmil Jheel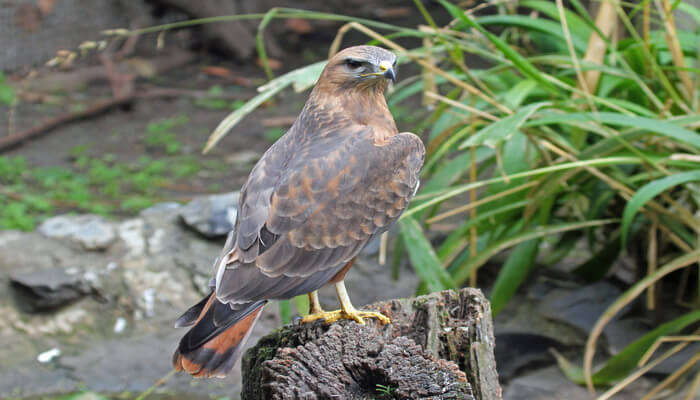 Another delightful place to be visited near Rajaji National Park is Jhilmil Jheel. It is a conservation reserve that is known for its rich diversity in flora and fauna. You can catch glimpse of some of the rare species of deer, tiger, leopard, and elephant. The place also welcomes migratory birds adding melodious chirps to the ambiance. 
4 Best Places To Stay In And Around Rajaji National Park
There are many government-run and private providers for stay in and around Rajaji National Park. The official website mentions that eco-friendly cottages and tents are available at Wild Brook Retreat. Furthermore, there are also some Forest Rest Houses at various entry gates. These can be availed through the forest department.
Both Haridwar and Rishikesh lie within 25 km radius of the Rajaji National Park. Both these cities have numerous stay options. Since the park can be covered within 3 hours, tourists can choose a stay option of their choice in either Haridwar or Rishikesh.
1. The Wild Brook Retreat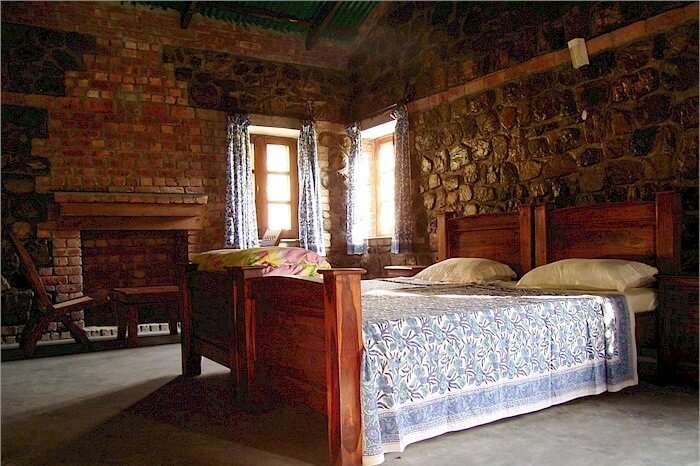 This is located near Gohari range of Rajaji National Park; close to Vindhyavasini Temple. The retreat also provides facilities for rafting, safari, trekking, and camping.
Distance from Rajaji National Park: 0 km
Price per night: INR 3,500 per person per night (twin-sharing) | INR 4,000 per person per night (single room)
2. The Anand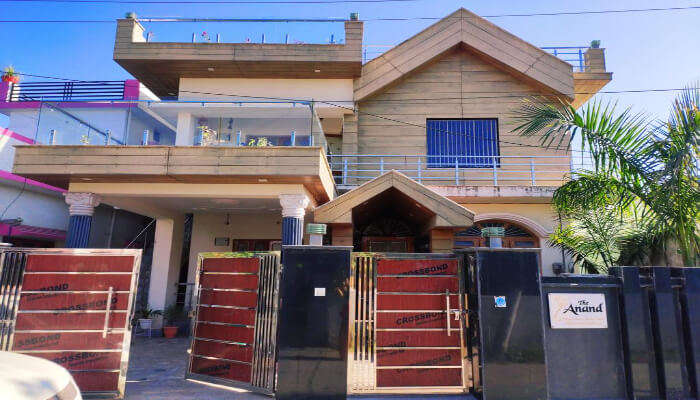 Image Courtesy: booking.com
The Anand is a pocket friendly hotel near Rajaji National Park that is known for offering comfortable stays. They also offer breakfast buffets, serving some of the best local delicacies. There are rooms offering a stunning balcony view and you can also use free Wifi service here.
Distance from Rajaji National Park: 7.6 km
Price per night: INR 1440
28 Offbeat Places In Uttarakhand: Explore The Hidden Himalayan Gems
3. Nandini Homestay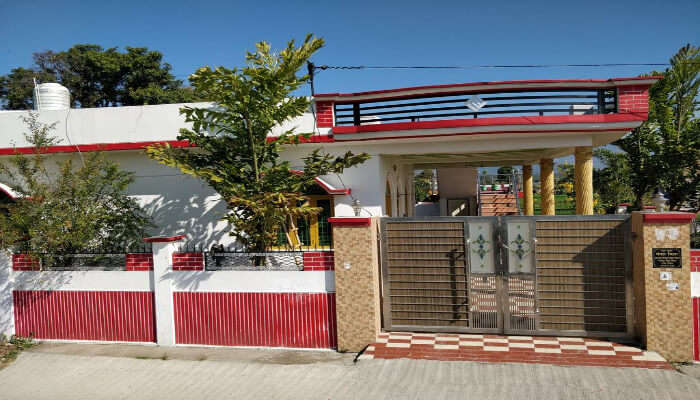 Image Courtesy: booking.com
If you are traveling on a restricted budget and looking for a place that won't cost much on your pocket then Nandini Homestay is surely a perfect option for you. The also offer free Wifi and parking facilities. 
Distance from Rajaji National Park: 8.4 km
Price per night: INR 850
6 Best Resorts Near Rishikesh And Haridwar
4. Sun N Soil Backpacker Hostel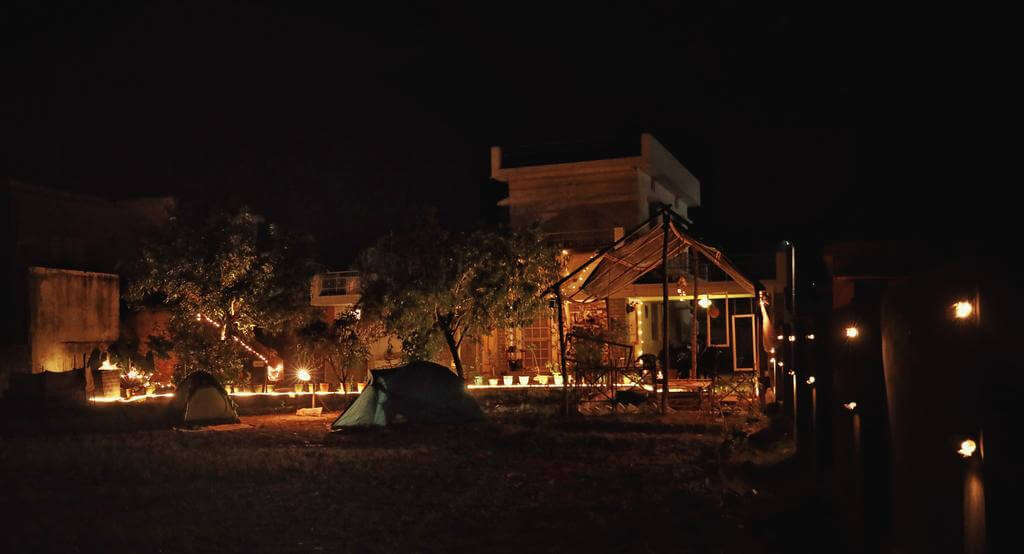 Image Courtesy: booking.com
Sun n Soil Backpacker Hostel is surely an awesome place to stay for those travelers who love to make new friends and explore different cultures. Located in Lachhiwala, the hostel also gives you access to the lounge area, and garden. They do offer free Wifi facility.  
Distance from Rajaji National Park: 9.6 km
Price per night: INR 550
What Makes Rajaji National Park So Special?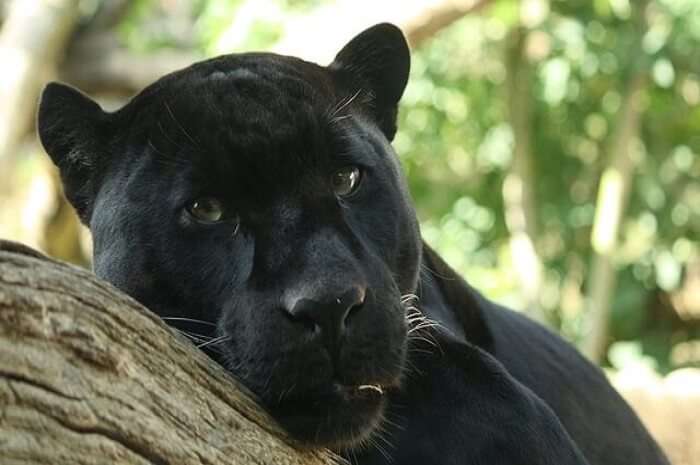 Amid the lush green environs of the Shivalik Hills near Haridwar lies Rajaji National Park; a beautiful place that rightly boasts of its rich flora and fauna. The park was named after the famous freedom fighter and first governor general of free India, Sri C Rajagopalachari, who was popularly called Rajaji. Until 1983, the zone was known as the Rajaji Wildlife Sanctuary (estd. 1948). But it was later merged with Motichur (estd. 1964) & Chilla (estd. 1977) wildlife sanctuaries and Rajaji National Park came into existence. Don't forget to confirm the Rajaji National Park ticket price before departure. 
Best Time To Visit Rajaji National Park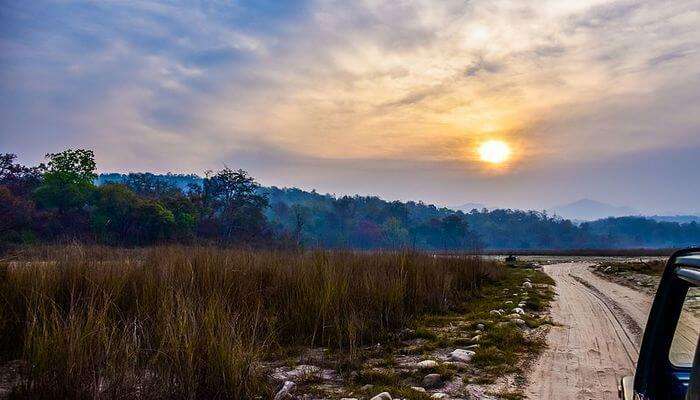 The best time to visit to Rajaji National Park is from November 15 to June 15 as the park remains closed for visitors during the remaining months. April to June are comparatively warmer, however, it is the best time to spot wild animals here. Winter evenings are slightly cold here but is known for offering the best experiences.      
Top 51 National Parks In India: A List You Just Can't Ignore!
So, the next time you plan to book your Uttarakhand tour from mid-November to mid-June, do not forget to consider this land of beauty, wildlife, and adventure.
For our editorial codes of conduct and copyright disclaimer, please click here. 
Frequently Asked Questions About Rajaji National Park

| INR 500 per entry per vehicle (Foreigners)
4. Cost of guide: INR 300 (General)** | INR 600 – INR 1,500 (Bird and wildlife guide)
5. Still Camera fee: Free (Indians) | INR 50 (Foreigners)
6. Video Camera fee: INR 2,500 (Indians) | INR 5,000 (Foreigners)
7. Filming Charges for feature films: INR 20,000 + INR 40,000 (refundable security)
8. Filming Charges for documentaries: INR 2,500 + INR 15,000 (refundable security) (Indians) | INR 5,000 + INR 40,000 (refundable security) (Foreigners)
*Student discounts available only on certified institutional educational tours. Entry is free for children up to the age of 3 years.
**A local guide per vehicle is must." image-2=" count='3′ html='true' css_class="]
People Also Read
Periyar National Park Silent Valley National Park Jim Corbett National Park