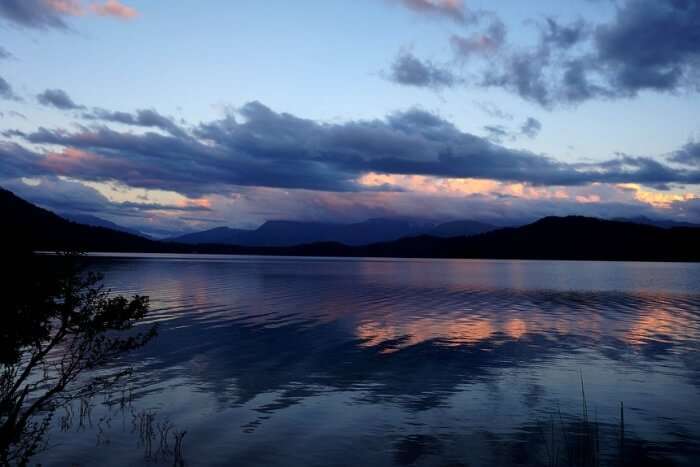 Rara National Park is situated in the Humla-Jumla regions. It is the smallest national park in Nepal. This national park is situated at the height of 2800m to 4000m. This a very offbeat location for tourist to come and thus have a very peaceful atmosphere. Rara is a must visit to enjoy the rare flora and fauna of Humla- Jumla region.
The Rara National Park Map shows that it only covers about 106 km2.R ara National Park also gives a unique experience to the travelers as it is a three-day trek to the national park.
Get To Know All The Details About Rara National Park
Rara National Park is very unique because of its location and the flora and fauna of the region. Travelers will get a very new and unique experience in this trip.
1. Best time to visit Rara National Park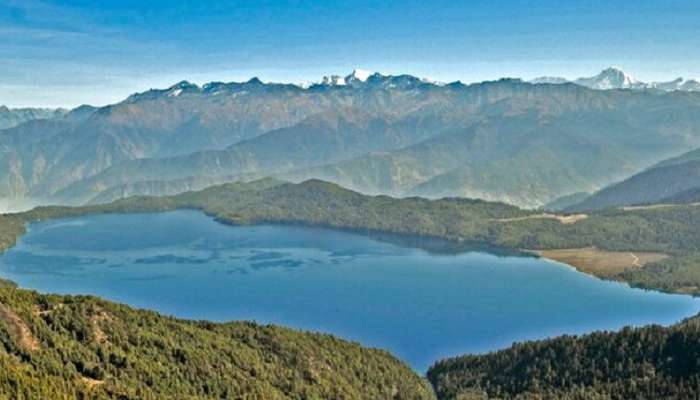 Being high up in the mountains, Rara National Park generally has very low temperatures. Hence according to the preferences travelers can visit here from April to June to get warm weather and from September to October to get a cool weather. It is advised not to visit Rara from December to March as it gets heavy snowfall during that season and the roads get blocked.
Must Read: These 10 Heritage Places In Nepal Would Leave You Spellbound For Sure!
2. How to reach Rara National Park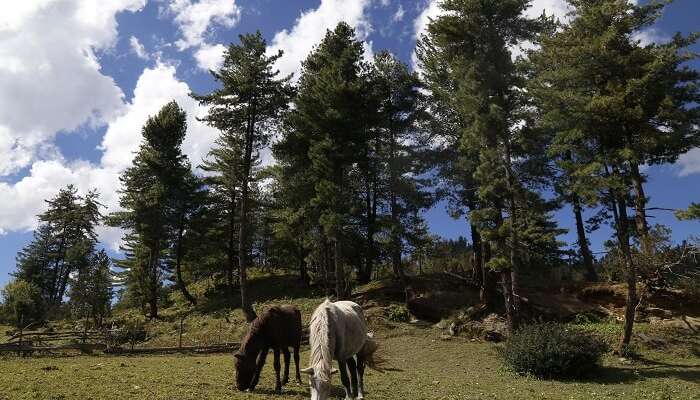 There many ways to reach Rara National Park.
A. Kathmandu:Travellers can reach Kathmandu by bus or by air and then take a bus to Nepalgunj from there they can take a jeep which drops of visitors very close to the national park from there it is a 20-25 min walk.
B. Talcha: Reach at the Talcha Airport which near to the Rara National Park and then treks for 3 hours to the Rara National Park headquarters.
Entry Fee: INR 100/- per person
Suggested Read: Visit The Bardia National Park To Experience Nepal's Absolute Wilderness
3. Flora and Fauna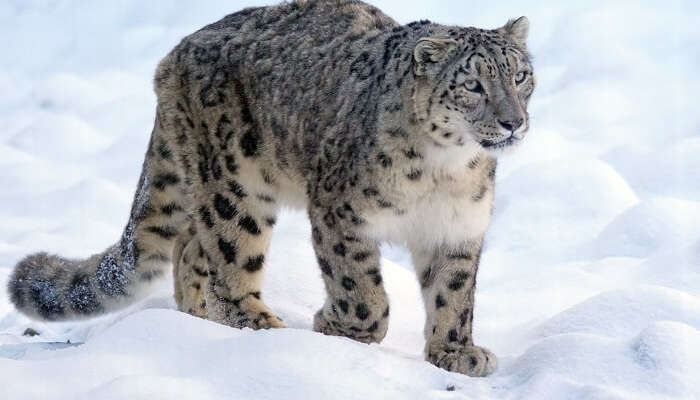 As it can be seen by the Rara national Park Location that the flora of the regions is generally alpine. It has a huge variety of plants that grow here. Many of these plants are unique to the regions. Some of the flora of Rara National Park consists of blue pine, rhododendron, west Himalayan spruce, black juniper, and Himalayan cypress.
The Rara National park animals are as diverse as the plants. There are many animals that are only found in this regions. It also has a very well integrated aquatic ecosystem due to the presence of the humongous Rara Lake. Some of the animals in this region are musk deer, red panda, snow leopard, Himalayan black bear, Indian leopard, jackal, Himalayan tahr, yellow-throated marten, otter, dhole, gray langur, and rhesus macaque.
Suggested Read: National Parks In Nepal: Imagining A World Of Splendid Natural Artwork!
4. Attractions: Rara Lake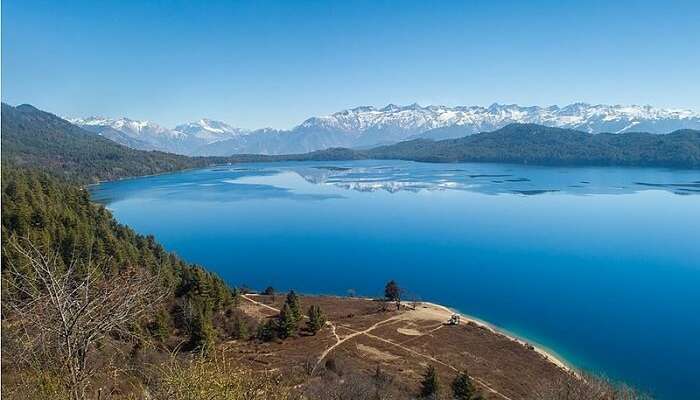 One of the biggest attraction of the Rara National Park is the Rara Lake. It is the deepest lake in all of Nepal. Rara Lake is a must visit for travelers who go to the national park. The lake reflects the sun rays in the day and resembles as a jewel in the top.
Area: 10.6 km2
Depth: 167m
Suggested Read: Royal Manas National Park: Explore The Oldest National Park Of Bhutan
5. Activities to enjoy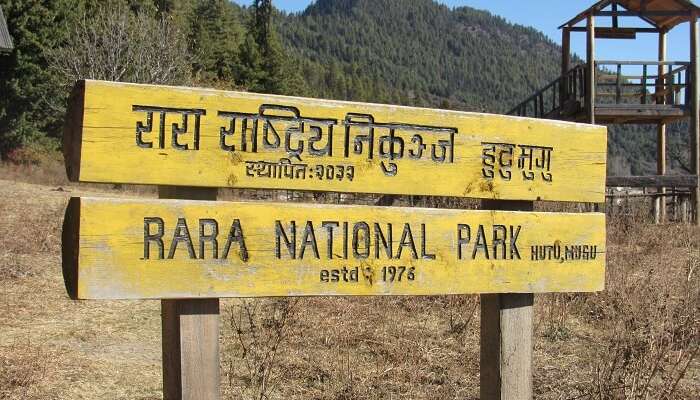 There are man activities that can be enjoyed here.
A. Bird Watching: One of the key features of Rara National Park is the abundance of birds in the region. This makes birdwatching very enjoyable here.
B. Trekking: There are many Rara National Park tReks that take the travelers to the top of some of the important summits like, Murma Top. Enjoy these treks and get a panoramic view of the highest peaks in the Himalayas.
C. Boating: Go boating in the deepest lake of Nepal, the Rara Lake and enjoy a peaceful afternoon in the arms of nature.
Suggested Read: Explore The Pristine & Desolate Landscapes Of Shey Phoksundo National Park
6. Where to stay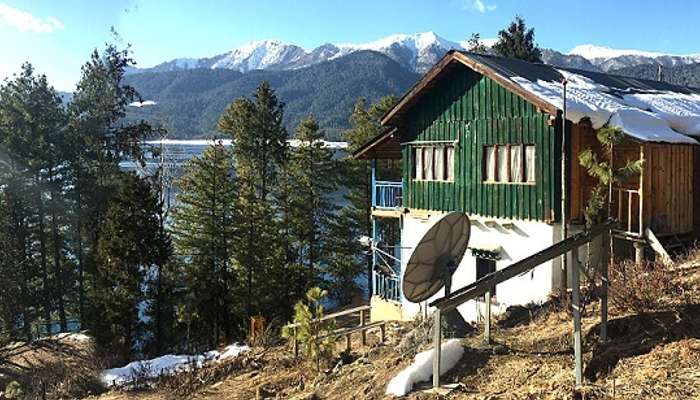 Rara National Park has very limited places to stay. Recently Village: Heritage and Resorts has opened up there where travelers can take shelter. It also consists of the basic amenities that would be required by the tourist. The hotel also provides food
Cost: INR 1500/- per room
Further Read: Top 10 Nepalese Food Items To Savor Beyond Momos & Pulao
Already packing your bags? Want to look at the serene nature at the Rara National Park? No worries we have got you covered we provide with completely customisable Nepal Packages to let you enjoy the best of Himalayas.
People Also Read:
Chitwan National Park Makalu Barun National Park Khaptad National Park
Comments
comments