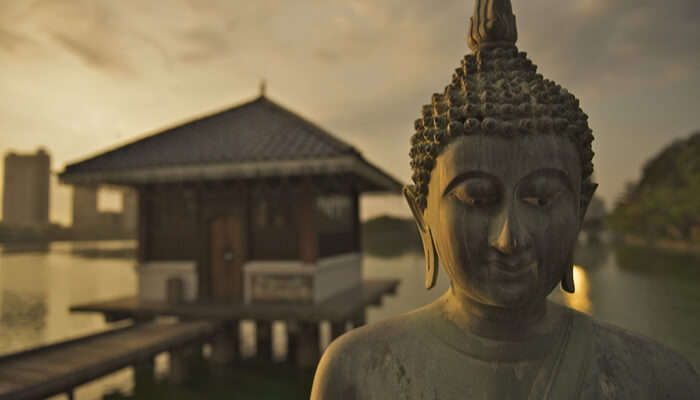 The Pearl of the Indian Ocean, Sri Lanka is a land that reeks of royal history, vibrant culture, and Dutch architecture, making anyone fall in love with the nation. The pristine beaches, enigmatic surfing waves, fragrant tea plantations, and drool-worthy food of this nation is what makes Sri Lanka one of its kind. Moratuwa is a suburb of Colombo that is surrounded by the gigantic Indian Ocean, Bolgoda lake, and the Moratu river on three sides, making it a perfect escape for those who are seeking to escape the city culture. With essence spirituality and peacefulness oozing out of this nation, there are countless religious places to visit in Moratuwa. From churches and temples to mosques and monasteries, the suburbs of Moratuwa does not believe in any one religion. Attracting flocks of believers and devotees, this destination has emerged in the previous years. Take a look at this list of top places to worship when traveling to Moratuwa!
Top 5 Religious Places To Visit In Moratuwa
Moratuwa is known for industrial production of rubber products, wooden handicrafts, and the gorgeous furniture, along with numerous and varied religious places to worship. The lakes, rivers, resorts, and many more historic elements of this suburb is what makes it one of the most beautiful in the nation. Go through this list of top religious places to visit in Moratuwa.
1. Kande Viharaya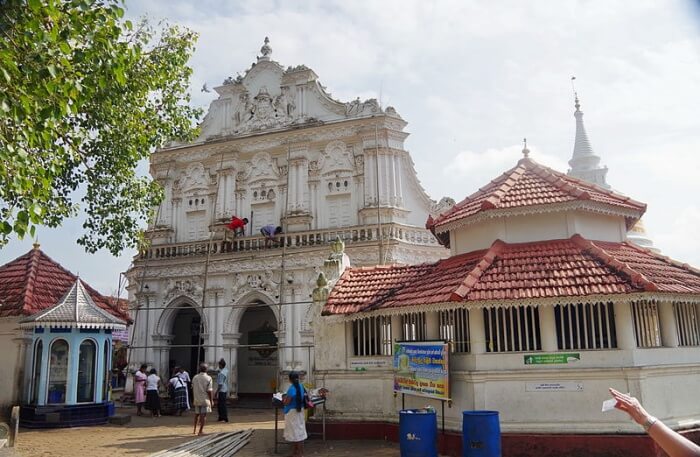 Kande Viharaya is situated in the district of Kalutara, about 16 km from Beruwala. The temple was founded in 1734 and derives its name from its venue on top of a hill. This is one of he best places to visit near Beruwala. Thousands of acolytes congregate to the temple every day, more so on the full moon days of Poya. The place has the key elements of every temple: Stupa, Bo Tree, Relic Chamber, Image House, Sri Vishnu MahaDevala and the four Maha Devalas, including Kataragama Devale.
The references from the Jataka Tales, the Ancient Bodhi Tree, Buddha's life and above all, the greatest stories of Buddha and his life, his teachings and principles, are all engraved and stored within the walls, paths and statues. The entire essence of this place is authentic, ethnic, and shows the true colours of Buddhism, what it meant, and means to the Sri Lankans.
The place symbolically preaches the values of peace, morality, and brotherhood. The very fresh sapling taken from here and thereon planted in Bodhgaya that was Buddha's tree, his version of worship just shows how deep its roots are here.
Location: Temple Road, Aluthgama 12080, Sri Lanka
Read More: These 12 Places To Visit In Beruwala Will Make Your Trip To Sri Lanka In 2022 Memorable
2. Masjid Ul Abrar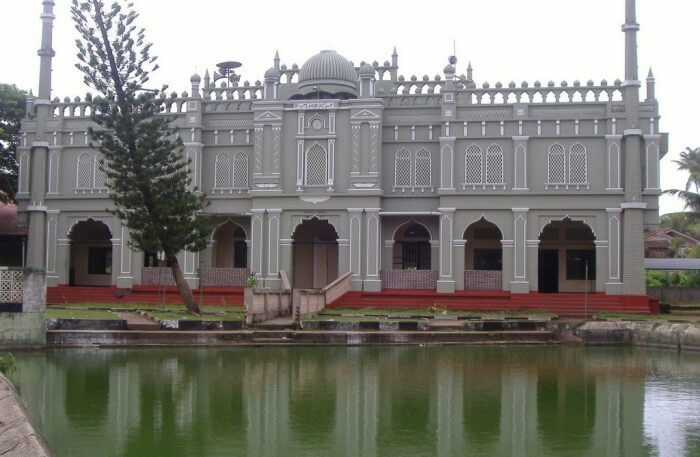 This mosque was built in 920 A.D by the Arab traders who came to Sri Lanka by sea in search of spices. The place is quite big and kept very tidy with a landscaped garden and a cemetery as a part of it. The surrounding areas still show the devastating effects of tsunami and yet the people have carried on with hope and practice, a certain dedication to their religion and culture.
The mosque too is surprisingly beautiful. Besides that, the teachings of Islam stand out and open you up to a whole new world, one definitely worth exploring. The Masjid ul Abrar should be on your list, so add it to your itinerary without a second thought!
Location: 143/7 abdhulkadharaalimRoad, Maradana Rd ,Beruwala, Sri Lanka
Read More: 5 Thrilling Things To Do In Kurunegala With Kids For A Retreat Amidst Nature!
3. Wolvendaal Church, Colombo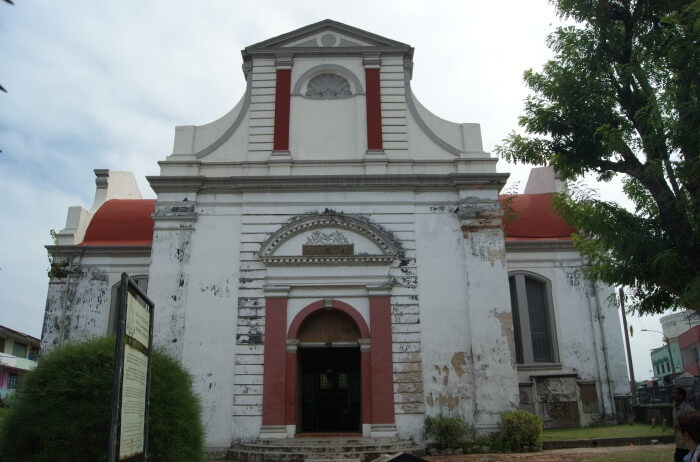 Here is a majestic building dating back to the 17th century. The Dutch constructed this architectural masterpiece more than 300 years ago and even today the structure stands in all its original glory. The quiet and withdrawn atmosphere of the church is perfect for you to relax and meditate for some time. The age old graves in the vicinity remind of the Dutch officials and aristocrats who once called Sri Lanka their home. A quick visit to this church will remind you of the colonial past of the country and how it has now become a part of their heritage.
Location: Wolfendhal Ln, Colombo 01300, Sri Lanka
Read More: 12 Places To Visit In Katunayake In 2022 That Will Show You The Essence Of Sri Lanka
4. Holy Emmanuel Church

Nothing less than a towering jewel of Sri Lanka, Holy Emmanuel Church is one of the most religious places to visit in Moratuwa that oozes of deeply rooted history. Once a Dutch building, Holy Emmanuel Church attracts thousands of believers of Christianity. It is believed that Holy Emmanuel Church was the first of Anglican Church that was built in Moratuwa and hence, holds a great importance in the hearts of the locals. The Dutch building was demolished and the Church was built in the 19th century by the generous and noble Gate Mudaliyar. The Gothic architecture, decor, and displays of this Church along with some stunning arches leaves spectators spell-bound.
Location: Holy Emmanuel Church Rd, Moratuwa 10400, Sri Lanka
Read More: 6 Exciting Places To Visit In Haputale Alone That You Must Not Miss Out On!
With the religious places to visit in Moratuwa reeking of some of the most stunning architecture, tranquility, peace, and calmness, this suburb of the capital region of Moratuwa is more than just a destination. Ranging from churches to mosques, the architecture of each and every place of worship leaves travelers in awe of it. Plan your escapade to Sri Lanka and get ready to enjoy a vacation that one would remember forever.
---
Looking To Book An International Holiday?
Book memorable holidays on TravelTriangle with 650+ verified travel agents for 65+ domestic and international destinations.
---