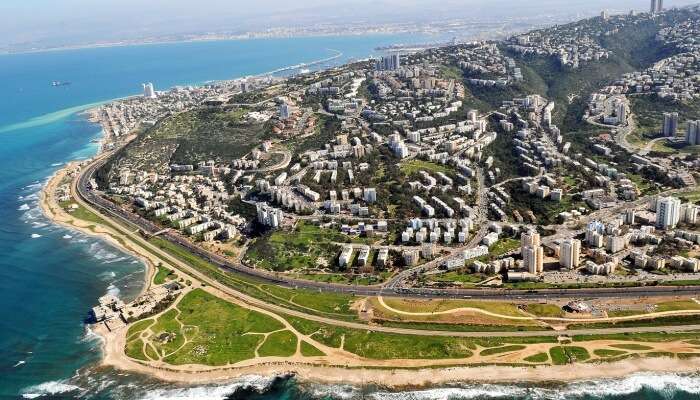 Cover Image Credit: Wikipedia
Being the third largest city in Israel, Haifa is famous for places of cultural and historical importance, museums and galleries, its 17 kilometre-long shoreline, mountainous terrain, shopping venues, etc. People from all over the world flock in large numbers to Haifa every year to experience the charm of these tourist attractions in the city. Another factor which draws tourists to Haifa is its food culture. Falafel, shawarma and other Middle Eastern street food is widely available in the city. There are also countless restaurants in Haifa that are worth visiting. These restaurants usually serve Middle Eastern/Arabic cuisine or are Romanian-styled.
Haifa is home to both Arabs and Jews, which makes both Arabic and Jewish cultures rampant in the city. The most popular and the most visited tourist attraction in Haifa is Bah'ai Gardens which form a part of the Bah'ai World Center, a UNESCO World Heritage Site. All these important tourist attractions complement the vibrant culture in the city.
7 Best Restaurants In Haifa
When you are vacationing in Haifa, you must try out different restaurants in the city. Pick places from this carefully curated list of the 7 best restaurants in Haifa and savour the delicacies.
1. Limousine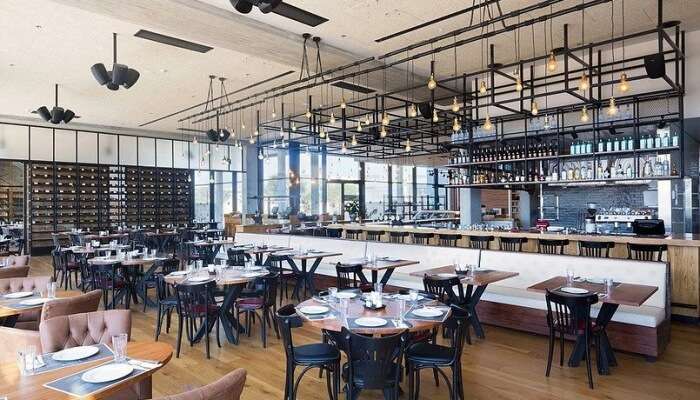 Limousine is one of the very few steakhouses in Haifa. It is a 20-minute drive from the centre of Haifa. Limousine serves some of the best meat dishes in the whole of Israel. The popular delicacies of the steakhouse are steak cuts and kebabs. It also serves Israeli beer.
Hours of operation: Sat – Thu, 12 PM to 10:30 PM and Friday, 12 PM to 11 PM
Location: 14 Horesh HaAlonim Street, Ramat Yishai, North District, Israel
Phone Number: +97249533173
Must Read: Top 10 Things To Do In Haifa That Will Let You Have An Incredible Vacay In 2022
2. Fattoush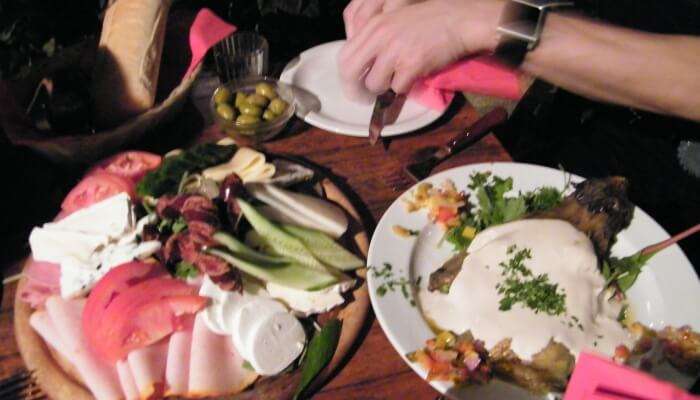 Fattoush in Haifa is a Middle-Eastern restaurant. It is located in the famous German Colony and is one of the very few breezy cafes in the place. The hummus platter served in the restaurant is a must-try. In addition to this hummus platter, Fattoush also serves rice dishes, pies, salads, drinks and desserts. There is a terrace garden in the restaurant that gives a view of the famous Baha'i Gardens. It is recommended that you go to Fattoush at night to enjoy the spectacular view of Baha'i Gardens that get lit up at night.
Hours of operation: Open daily, 8 AM to 1 AM
Location: 38 Sderot Ben Gurion, Haifa, Haifa District, Israel
Phone Number: +97248524930
Suggested Read: 10 Hip And Historic Hostels In Israel Perfect For Exploring Its Cities
3. Nof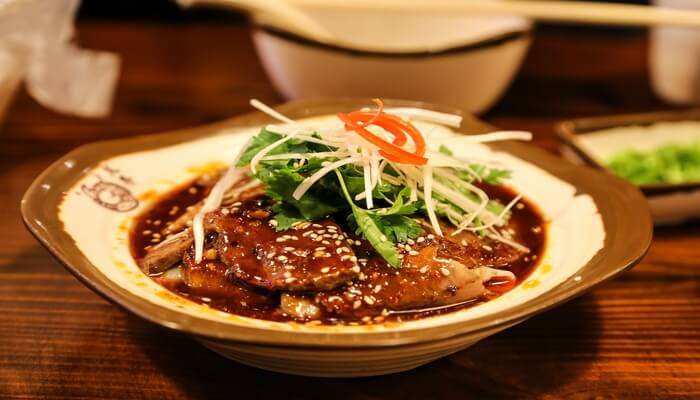 Overlooking the majestic Baha'i Gardens, Nof is one of the few Haifa restaurants with view. In a city where Chinese cuisine has the reputation of being oily street food and is very less popular than sushi, Nof is a fine Chinese restaurant with a sophisticated ambience and a vast menu of good-quality Chinese and Szechuan dishes. In addition to providing the view of the Baha'i Gardens, this restaurant also provides the views of Haifa bay.
Location: 3101 HaNasi Boulevard, Haifa, Haifa District, Israel
Phone Number: +97248354311
Suggested Read: Honeymoon In Israel: The Beginning Of A Lifelong Romance
4. El Gaucho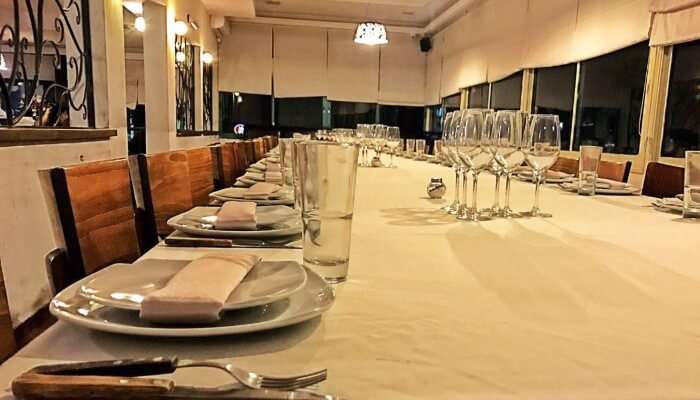 El Gaucho is known for serving kosher food. The culinary scene of Haifa is very vibrant and it includes kosher food. Kosher is that kind of food which meets the requirements laid down by Jewish law. Kosher food is widely rampant in Haifa since Israel is largely a Jewish country. El Gaucho is one of the best kosher restaurants in Haifa. It has a vast menu and serves a wide range of kosher foods to choose from.
Hours of operation: Sun – Thu, 12 noon to 11 PM and Fri, 12 noon to 3 PM
Location: Yefe Nof St 120, Haifa, Israel
Phone: +972 4-837-0997
Suggested Read: 10 Things To Do In Israel: Know Why It's On Every Wanderer's Bucket List
---
Planning your holiday but confused about where to go? These travel stories help you find your best trip ever!
Real travel stories. Real stays. Handy tips to help you make the right choice.
---
5. Abu Marun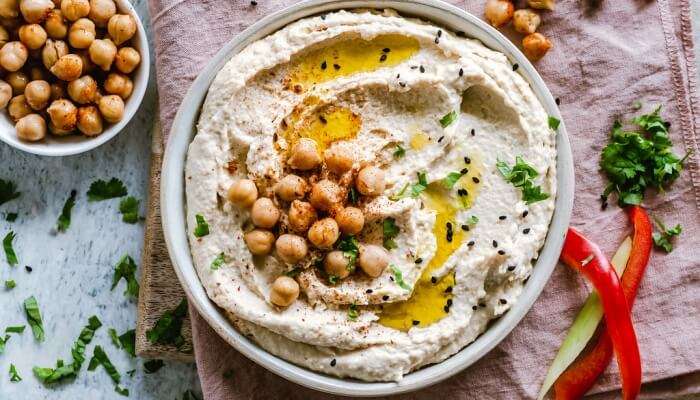 Israeli cuisine has gained popularity all over the world in recent years. What could be better than having Israeli food in Israel? Naturally, Israeli food is very popular in Haifa and tourists love treating themselves to it. There are quite a few eateries in Haifa that serve excellent Israeli food. One of such Haifa restaurants is Abu Marun. It is perhaps the most popular Israeli restaurant in Haifa. Located on the side of one of Haifa's main mosques, Abu Marun is a small eatery serves delicious spicy French fries, pickles and hummus. Despite an increase in the prices of the restaurant, it is still pretty budget-friendly.
Hours of operation: Open daily, 8:30 AM to 4 Pm
Location: 1 Kibuts Galuyot Street, Haifa, Haifa District, Israel
Phone: +972546312575
Suggested Read: 15 Scenic Israel Beaches That You Ought To Visit In 2022!
6. Hanamal 24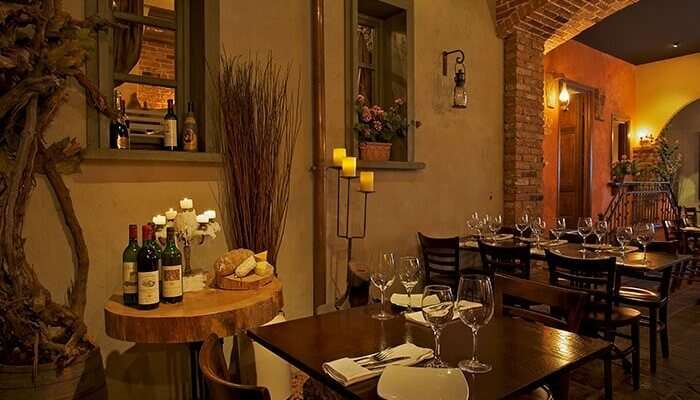 Hanamal 24 is headed by the chef Ran Rosh who has worked in Michelin-starred restaurants on the French RIviera and Paris's suburbs and has trained with Paul Bocuse's in Lyon. The design of the restaurant is in rustic Tuscan. Israeli food scene completely changed when Hanamal 24 was opened in Haifa because fine dining was earlier centred in Tel Aviv but now Haifa had started attracting foodies too. One would expect Hanamal 24 to be located in one of the affluent neighbourhoods of the city but surprisingly it is located by the industrial port.
Hours of operation: Mon – Thu, 6 PM to 10 PM, Friday, 12 PM to 10 PM, Saturday, 1 PM to 10 PM
Location: 24 Ha-Namal Street, Haifa, Haifa District, Israel
Phone: +972539442262
Suggested Read: 12 Perfect Wedding Venues In Israel For Your Happily-Ever-After In 2022!
7. Ein El Wadi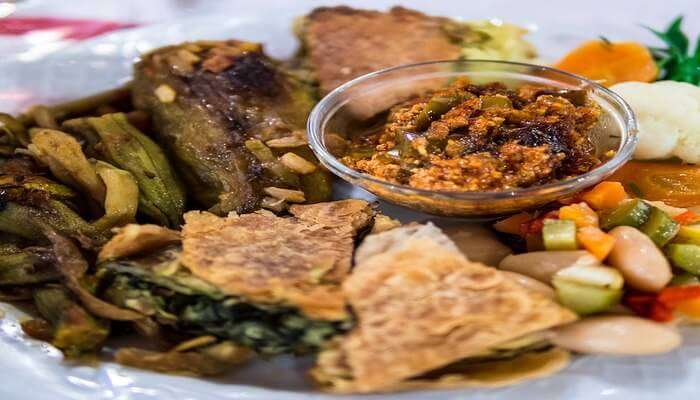 Ein El Wadi is the best restaurant for you to go to if you want to enjoy Palestenian hospitality. It serves excellent Palestenian food. It serves the best Arabic coffee in town. It is one of the German Colony restaurants excellent platters and honey-laced desserts. Mujaddara is a special dish offered by this restaurant that you must try.
Hours of operation: Mon – Sat, 11 AM to 10 PM
Location: 140 Derech HaAtsma'ut, Haifa, Haifa District, Israel
Phone: +97248553353
Further Read: 10 Best Places To Visit In Israel In 2022 For An Extended Tour Of The Holy Land
Now you know quite a lot about the food culture of Haifa. You also know which restaurants in Haifa are worth visiting to enjoy scrumptious food when you are holidaying in the city. So, plan a vacation to Haifa and do not forget to visit these excellent restaurants and try the amazing delicacies there.
---
People Also Read
Restaurants In Tel Aviv Restaurants In Luxor Restaurants In Jerusalem
Comments
comments