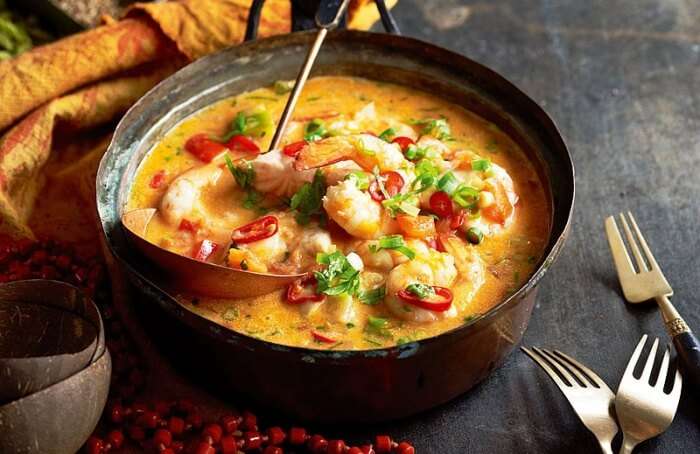 How about being in one place and getting to enjoy all of the favorite delicacies? This can be true even when you are in Portugal, as we bring out some of the best and handpicked places where your hunger and the desire of eating something very different and tasty would be satisfied.
The varieties and the options available in the restaurants in Portugal would make your taste buds enjoy the treat you are giving them! The places vary from high-class rated ones to the ones with moderate and reasonable pricing. Just make sure you try booking a table prior to reaching the place to avoid unnecessary delays.
11 Popular Restaurants In Portugal
The art of culinary has been famous for its various traditions and customs. No doubt, the flavors used in the dishes can help you peep into the historical culture of a place.
Here are some of the prominent Portugal restaurants you must visit as you explore this European country.
1. Taberna Sal Grosso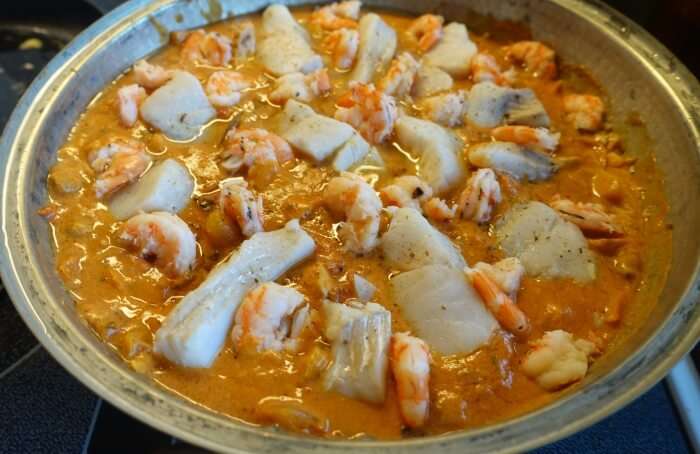 Keeping the atmosphere of the place contemporary makes you dive into the modern style of Portugal cooking! Not every place is the same but this one has something different about it. The choice of furniture and the way of presenting food along with the staff's gesture, all is more than perfect to help you feel good and comfortable.
Speaking about the dishes, amongst the best of this place is the traditional curry that would help you take a splash in the sea of various flavors. You can get it customized by letting the chef know your choice and range of spice!
Location: Portugal, Calçada do Forte 22, 1100-397 Lisboa, Portugal
Contact: +351 21 598 2212
Google Rating: 4.7 out of 5!
Must Read: 14 Terrific Things To Do In Portugal To Soak In The Rich Portuguese Flavor
2. Casa do Lago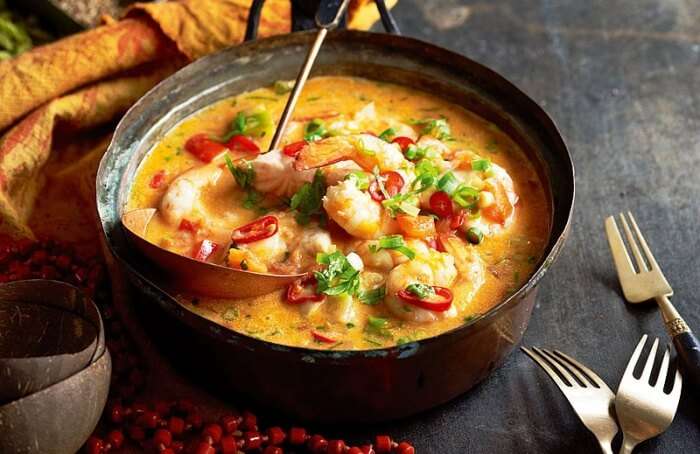 The place gives you the option to dine in the banquet or on the top floor. You can have a great eating experience while mesmerizing the beauty of the surroundings!
Get yourself imbibed in the delicious delicacies. This place would do the needful even in during parties and birthdays.
Location: Quinta do Lago, Roundabout 6, Av. Ayrton Senna da Silva, 8135-024 Portugal
Contact: +351 289 394 911
Google Rating: 4.5 out of 5!
3. Alma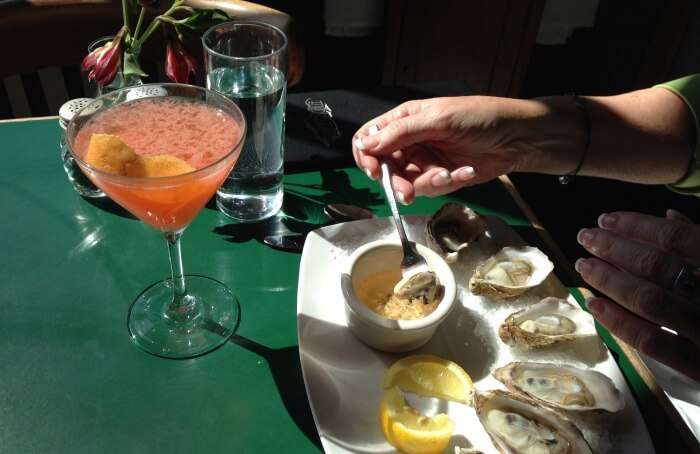 Not only the food but the place also matters and this one has both the delicious food and enthralling ambience. The range of drinks this place can offer is limitless and the dishes even have a hint of wine on your special request!
The place is sure thing to get the vibes on with the best of their music, food, and the ambience set up by the staff! The staff is very helpful, as it makes you feel at home.
Location: R. Anchieta 15, 1200-224 Lisboa, Portugal
Contact: +351 21 347 0650
Google Rating: 4.8out of 5!
Suggested Read: 9 Best Churches In Lisbon That'll Make Your Portugal Holiday More Memorable
4. Delhi Darbar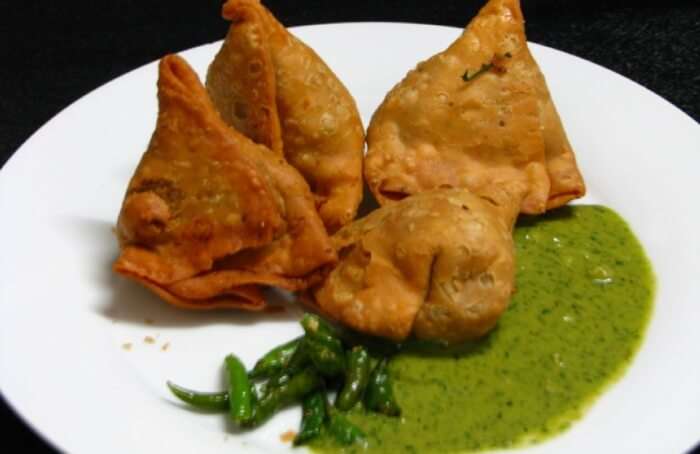 Get yourself a table booked for this amazing place before bumping into any kind of unavoidable circumstances! This one has special twist of being Indian in name and even the dishes have an Indian twist to them.
The range of flavors and spices helps you makes your eating experience worth remembering! If you would like to rely on the spicy side, this restaurant is quite good. No worries if you would like to go for less spicy, as the chefs can help you by changing the amount of spices!
Location: Largo das Portas de Portugal 14, 8600-315 Lagos, Portugal
Contact: +351 923 206 701
Google Rating: 4.5 out of 5!
Suggested Read: 5 Best Villas In Portugal That Will Add Stars To Your Holiday Experience
5. Belcanto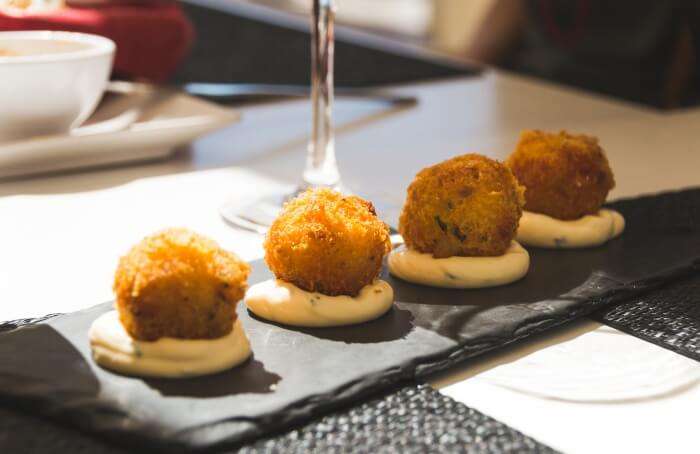 One of the well-known chefs, Jose Avillez, is here to help you make your eating experience right and thrilling! The kind of furniture and the ambience the place provides helps you feel good and want to relax while enjoying your dish!
All the seasonings as well as spices in the food will be used as per your desire.
Location: Largo de São Carlos 10, 1200-410 Lisboa, Portugal
Contact: +351 21 342 0607
Google Rating: 4.6 out of 5!
6. O Marinheiro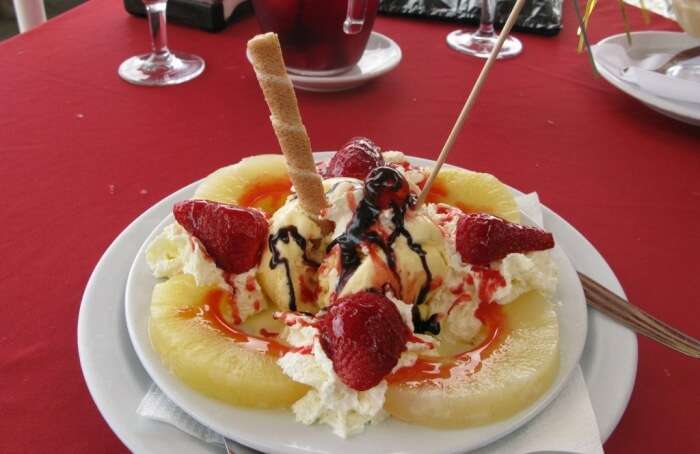 With great views around it, the place is said to give you a classic and royal vibe as you dine inside. The choice of colors and furniture make you feel good and the aroma which arises from the flavors and ingredients take you on an exciting food journey!
If you are a food blogger, then this should be definitely on your list due to their creative garnishing and presentation!
Location: Caminho da Praia da Coelha, Albufeira, Portugal
Contact: +351 289 592 350
Google Rating: 4.6 out of 5!
Suggested Read: A 2022 Guide To Help You Plan Your Portugal Honeymoon
7. Boneca Bar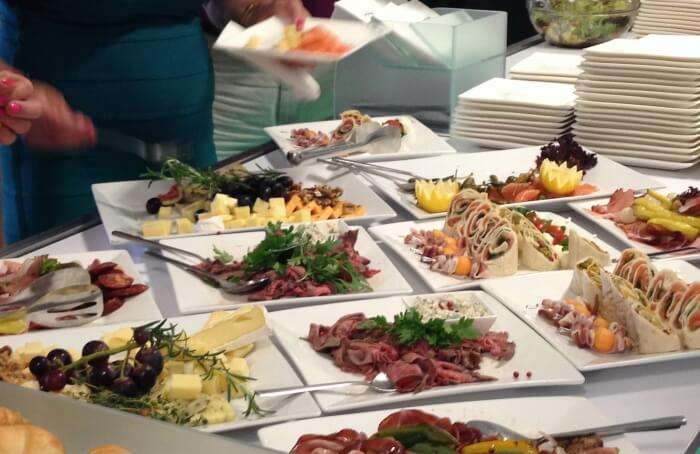 Eating experience remains incomplete without trying some good bar in the area. The dishes have a traditional a touch of the Portuguese culture which can be clearly seen in the servings.
There are many offers prevailing in the food buffet, which can be easily availed by asking the staff.
Location: Portugal, Estr. do Algar Sêco, 8400-531 Carvoeiro, Portugal
Contact: +351 282 358 391
Google Rating: 4.2 out of 5!
8. LAB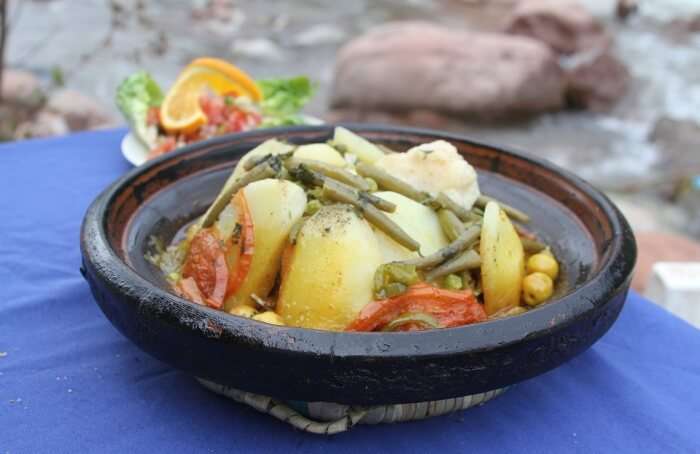 This particular restaurant serve non-vegetarian dishes with some uniqueness. The place is a sure one to try out some of the curries which are prepared with a twist in the old and traditional Portuguese recipes. The environment in this restaurant is quite sophisticated as well as modern.
Each dish prepared here is infused with freshness, as only seasonal ingredients are used. When you'll try the food here, you'll be easily able to detect some excellent innovation in the taste. The restaurant provides a seating arrangement for 22 guests who can enjoy a mesmerizing view of the golf course outside whilst relishing their dishes!
Location: Estrada da Lagoa Azul, Penha Longa Hotel, Spa & Golf Resort, Linhó Sintra – Portugal, 2714-511 Lisboa, Portugal
Contact: +351 21 924 9011
Google Rating: 4.9 out of 5!
Suggested Read: These Exciting Places To Visit In Portugal In Winter Will Make Your Trip A Memorable One
9. The Garden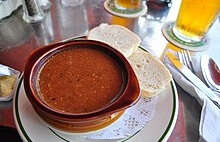 The staff at The Garden is very welcoming and helps you by adjusting their choice of spices as per your demand. Moreover, you get an authentic taste of Portuguese culture here. This restaurant in Lagos has been established right beside the beach. You can enjoy looking at the waves as you savor their meticulously prepared dishes.
The seats have been arranged in an open area amidst greenery, making for a completely exotic setting. The ambiance here is always lively with birds chirping and cool breezes.
Location: Portugal, R. Lançarote de Freitas 48, 8600-605 Lagos, Portugal
Contact: +351 913 187 142
Google Rating: 4.3 out of 5!
10. Restaurante Calheiros Olhos d'Agua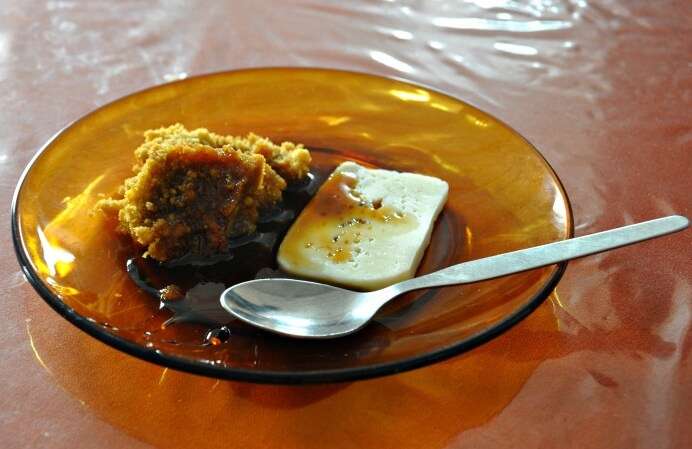 This family-run eatery has been set up for more than 10 years and is loved by both Locals and guests. They have a wide selection of dishes for non-vegetarians and vegetarians.
Different customary specialties enable the client to have a genuine taste of Portuguese food that has been cooked to perfection.
Location: 609 Portugal, R. da Torre da Medronheira 1, Olhos de Água, Portugal
Contact: +351 289 501 585
Google Rating: 4.4 out of 5!
11. Cafe Portugal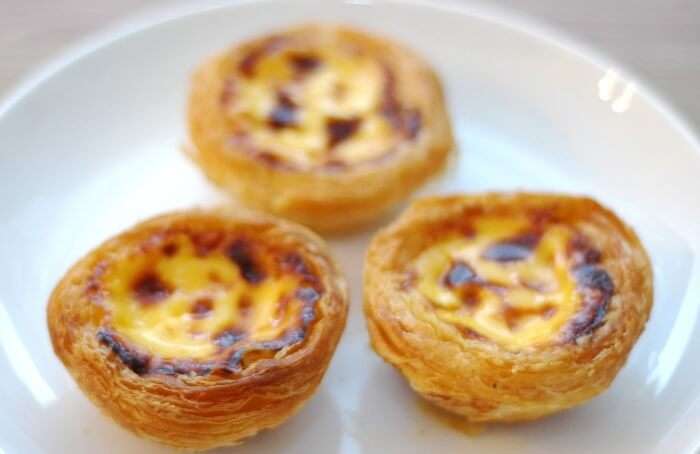 As the name suggests, this cafe is sure to offer you dishes that reflect Portuguese authenticity the best. The spiciness of the food can be customized just by conveying your preference before the chefs. There's a contemporary touch in every dish prepared here that can be easily tasted in every bite.
The decor of this place reflects rich Portuguese culture, adding a luxurious factor to the whole setting. This place is ideal for breakfast, brunch, lunch, supper, and dinner.
Location: Praça Dom Pedro IV 59, 1100-200 Lisbon, Portugal
Contact: +351 21 340 0387
Google Rating: 4.4 out of 5!
Further Read: 11 Best Places To Visit In Portugal, The Hidden Gem Of Europe
As you plan your holiday in Portugal, this list of some of the best restaurants in Portugal will be helpful in preparing your eating itinerary. Try these famous Portuguese restaurants and get enlightened by the country's culture.
---
Looking To Book An International Holiday?
Book memorable holidays on TravelTriangle with 650+ verified travel agents for 65+ domestic and international destinations.
---