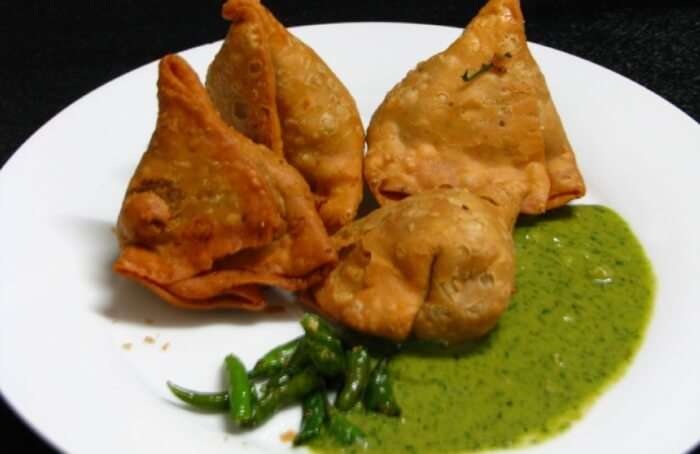 Hungary is a landlocked country in the Central Europe. The entire country is very beautiful and has many sites and locations that you can visit. The country's capital, Budapest is considered as the city of lights and has many scenic destinations that are loved by travelers from all over the world.
There is a rich history and tradition that you will witness in Hungary. There are many historical attractions that are located in various cities. The rivers and mountains add to the beauty of the place.
Apart from the picturesqueness and culture, Hungary is also famous for its delicious food. However, Indians might find it a bit difficult to get used to the different tastes and flavors. If you relate to this predicament, then do consider visiting these amazing Indian restaurants in Hungary.
13 Top Indian Restaurants in Hungary
Indian food is known for its vast variety and flavors, be it vegetarian or non vegetarian. So, if you are vacationing in or travelling to Hungary and have a craving of Indian food, we have got you covered. We have prepared a list of Indian restaurants in Hungary for you where you can try the staple Indian dishes till your satisfaction.
1. Salaam Bombay

A lot of travelers or tourists do not eat non vegetarian food and it can be really tough finding a good place that serves good vegetarian meals. Salaam Bombay is one such restaurant in Budapest that is known for its appetizing vegetarian Indian meals.
What is even more amazing is that they even have vegan options available.
Address: Budapest, Mérleg u. 6, 1051 Hungary
Phone: +36 1 411 1252
Must Try: aloo palak
Google Rating: 4.1
Must Read: 17 Best Places To Visit In Hungary In 2022, The Crown Jewel Of Europe!
2. Taj Mahal Indian Restaurant

To live up to its name, Taj Mahal Indian Restaurant in Budapest, Hugary has beautiful interiors, made keeping in mind the Asian motifs. The place serves mouth-watering Indian dishes that have been authentically prepared. The restaurant has both non vegetarian as well as vegetarian options.
The place also serves dosa, so if you are looking for a south Indian restaurant in Budapest, Hungary, then you should definitely check this place out.
Address: Budapest, Szondi u. 40, 1067 Hungary
Phone: +36 1 301 0447
Must Try: butter chicken, chicken curry masala
Google Rating: 4.4
3. Haveli Indian Restaurant

Indian food contains a blend of different and unique spices, which gives the dishes such a great taste that you are bound to have more of it. Quantity is something you wouldn't have to worry about here in Haveli Restaurant.
The pricing is also reasonable and the food is so delicious that it is worth every penny that you spend. The staff here is also courteous and will help you in deciding the dishes.
Address: Budapest, Szinyei Merse u. 1, 1063 Hungary
Phone: +36 1 426 4897
Must Try: curries, chicken tandoori
Google Rating: 4.3
Suggested Read: Top 10 Hotels In Hungary To Suit Every Mood & Persona
4. Indigo Indian Restaurant

Indigo Indian Restaurant in Budapest, Hungary has quite enthralling interiors and when you get such a beautiful and welcoming ambience, the experience of dining becomes much better. The ambience is not the only good thing about the place.
They serve excellent Indian dishes. On the menu, you will also find dishes that are lactose and gluten free. So, if you are allergic to gluten and or lactose, you will still find some scrumptious Indian meals tailored to suit you.
Address: Budapest, Jókai u. 13, 1066 Hungary
Phone: +36 1 428 2187
Must Try: Chicken dishes, naan bread
Google Rating: 4.5
5. MahaRana Indian Restaurant

MahaRana Indian Restaurant in Budapest too is one such restaurant where the chefs are well-acquainted with the Indian cuisines. Hence what get served to you are delicious Indian meals that have authentic taste due to traditional spices.
The place is known for its ambience as well as the staff that is very accommodating. If you have certain preferences, you can let them know and they will make you a dish accordingly. It is ideal for people who look for dishes without onion and garlic.
Address: Budapest, Hegedűs Gyula u. 7, 1136 Hungary
Phone: +36 1 797 0956
Must Try: Indian wine, curries
Google Rating: 4.6
Suggested Read: Hungary Nightlife: 10 Places Where You Can Twist & Twirl All Night Long
6. Curry House

Indian curries are world famous owing to the flavor-enhancing spices in them. They have a taste that is loved by many. Curry House serves a variety of Indian dishes that have superior quality and good quantity.
The place has a sense of calmness and you can enjoy light music which is played in background while you have their scrumptious meals.
Address: Budapest, Bródy Sándor u. 21, 1088 Hungary
Phone: +36 1 264 0297
Must Try: tandoori chicken, biryani
Google Rating: 4.2
7. Shalimar Restaurant

Shalimar restaurant serves amazing Indian food. The dishes are so rich in taste that you are bound to crave for more. Some of the dishes are prepared in Tandoor so you will get a nice flavor in the dishes served. It's a must try if you love Indian food.
Address: Budapest, Dob u. 53, 1072 Hungary
Phone: +36 1 352 0305
Must Try: thali
Google Rating: 3.8
Suggested Read: 10 Best Lakes In Hungary That You Can Visit For A Refreshing Day Out!
8. India Gate

The charm of the place is that it serves authentic Indian food which is prepared using the spices that are originally from India. So, you can trust them for their dishes. The place has a homely vibe to it. The staff is courteous and friendly.
Make sure you carry enough cash because the place does not accept cards.
Address: Budapest, Páva u. 13, 1094 Hungary
Phone: +36 1 210 0953
Must Try: lamb rogan josh, chicken pakoras
Google Rating: 4.1
9. Hathi Indiai Kifozde

The restaurant is a great place to enjoy some authentic Indian meal. There is an Indian vibe around this place so it feels like you're relishing your meals in India only.
The prices of the dishes are also reasonable and will not be heavy on your pocket. The place is a popular one and the waiting time can be a lot, so make sure you have ample amount of time available.
Address: Budapest, Frangepán u. 20, 1139 Hungary
Phone: +36 1 239 7954
Must Try: lamb korma
Google Rating: 4.4
Suggested Read: 10 Exhilarating Festivals In Hungary That'll Make Your Holiday Experience Unforgettable In 2022!
10. Taj Mahal Etterem

The Indian dishes are usually quite spicy and if you are missing that spicy flavor while you are travelling abroad, then make a visit to Taj Mahal Etterem in Gutenberg.
The place serves some great Indian dishes that are spicy and have that traditional, authentic Indian taste. The atmosphere is quite comfortable and the place is great for kids.
Address: Szeged, Gutenberg u. 12, 6722 Hungary
Phone: +36 62 452 131
Must Try: chicken vindaloo
Google Rating: 4.7
11. Kashmir Indian Restaurant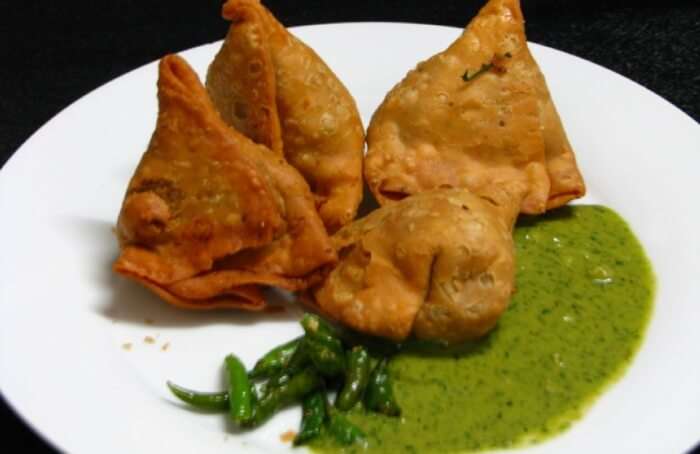 If you like experimenting and trying out different dishes, then Kashmir Indian Restaurant is a place that you should definitely try out. They serve great Indian food but you will find a nice twist with it.
They use vegetables that generally are not seen in any Indian dishes. Even though they have added a twist, the food is as mouth-watering as original Indian dishes. They even give you the option of takeaway.
Address: Debrecen, Thaly Kálmán u. 2, 4026 Hungary
Phone: +36 30 339 6688
Must Try: samosa, naan bread
Google Rating: 4. 6
Suggested Read: Hungary In Winter 2022: Come To Enjoy The Scenic Views Of Snowcapped Landscapes
12. Maharaja Lounge

In today's time, eating healthy organic food has become a preference for the most of the people. But when you have your meals at a restaurant, you don't know much about the kind of ingredients they are using.
However, you will be surprised to know that Maharaja Lounge hardly uses processed ingredients and the food is served hot and fresh. The taste of the dishes is so authentic that you will want to have more of it.
At this restaurant, you will find some interesting and unique dishes that are generally not available elsewhere. All in all, this is a good place to try some great Indian food.
Address: Budapest, Nagymező u. 41, 1065 Hungary
Phone: +36 1 400 8370
Must Try: Chicken, seafood
Google Rating: 4.0
13. Govinda Veggie Corner

If you are looking for a place that offers affordable Indian meals, then your search comes to an end with Govinda Veggie Corner. The place serves some great authentic Indian meals.
The affordability is not the only good thing about the place; they have a great staff and a canteen-like setting. This setting enables you to see the food yourself as opposed to ordering by looking in the menu.
Address: Budapest, Papnövelde u., 1053 Hungary
Must Try: daals
Google Rating: 4.4
Further Read: Israel Nightlife: Drink & Dance Your Night Away At These Famous Spots Around The Country
Indian food is quite popular everywhere or its savoriness and you will find an array of Indian restaurants in Hungary. Each restaurant keeps authenticity at priority. As you plan your vacation in Hungary, don't fret about food as the list we have prepared is sure to come handy.
---
Looking To Book An International Holiday?
Book memorable holidays on TravelTriangle with 650+ verified travel agents for 65+ domestic and international destinations.
---