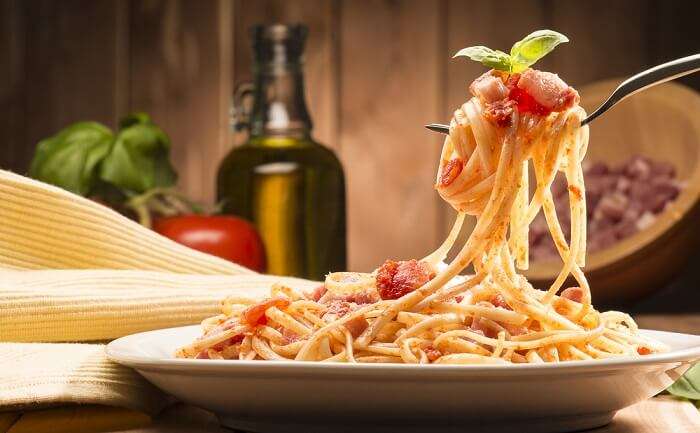 If you happen to be in Tanjong Pagar, know this that you are in one of the most happening areas in Singapore. The restaurants in Tanjong Pagar are famous for their gourmet experience and exceptional service since it is a multicultural area. You will find a lot of happening cafes, fine restaurants, and exciting bars to enjoy the nightlife.
It is in Craig Road and Duxton Hill where you will find a mix of amazing restaurants and bars. It is a historic district located in the downtown core. So, it makes it inevitable to visit this part of the island.
Restaurants In Tanjong Pagar
The list of restaurants in Tanjong Pagar is endless. However, here are a few amazing options for all you foodies to check out.
1. O.BBa BBQ Tanjong Pagar


Do you like BBQ? If yes, then there is no better place than O.BBa BBQ to enjoy pork ribs. This place is quite popular among locals because that is how good the food quality is. It is not cheap but it is not as expensive as you would think. In fact, you will find its value for money. This place has an amazing ambiance and service. Even vegetarians have plenty of options to choose from. Enjoy the marinated meats, tofu soup, fried chicken, and tofu soup. The pancakes are also really good.
Address: 63 Tg Pagar Rd, Singapore 088484
Timings: 12 PM – 7:30 PM
2. Cumi Bali Indonesian Restaurant


Cumi Bali Indian restaurant is one of the best restaurants in Tanjong Pagar where you will find authentic Indonesian flavors. Try Balinese cuisine right here in Singapore and kill two birds with one stone. It is known in the whole area for its amazing preparation and wholesome flavors. Even the interiors and traditional decor are marvelous. The staff is friendly and you will definitely have a magical experience here at Cumi Bali.
Address: 66 Tg Pagar Rd, Singapore 088487
Timings: 11:30am–3pm, 6–10pm
3 Exquisite Restaurants Near Raffles Place, Singapore For A Delicious Meal!
3. Luke Italian


Who doesn't like Italian? What is there not to like? If you like pizzas and pastas, then you should come to Luke Italian. It is one of the great restaurants in Tanjong pagar, especially if you are traveling with kids. The place has a wide range of pizzas, pastaz, lasagna, and risottos to choose from. There is a bar so you can enjoy drinks with your food too. The owner is Japanese so you will even find Japanese influence is some of the dishes.
Address: 18 Tg Pagar Rd, Singapore 088441
Timings: 12 PM – 12 AM
5 Restaurants Near Telok Ayer Market For The Best Dining Experience In Singapore
4. Joyden Treasures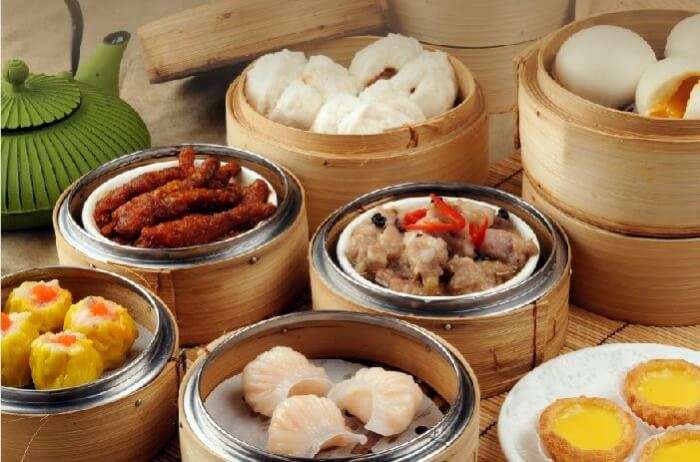 Joyden Treasures is situated at one of the best locations in Kallang which is the Leisure Park. This Chinese restaurant in Kallang features exquisite Cantonese and Teochew cuisine dishes. Even the delicacies from the Chinese cuisine are served here but only during special occasions like some celebrations or weddings. A comprehensive assortment of seafood and meat-centric dishes are laid out here. Some of the savoury dishes which must be tried here by every food enthusiast include Phoenix Beancurd Skin Prawn Roll, Steamed Red Grouper dressed with Homemade Soy Bean Broth, Crispy Duck served with Lotus Buns, Jumbo Prawns in Dark Sauce, Salt Baked Crabs, Ee-fu Noodles, among many others.
Location: 5 Stadium Walk, #02-42, Leisure Park Kallang, Singapore-397693
Cost for two: INR 4,200
TripAdvisor rating: 4.0
TripAdvisor reviews
10 Finger Licking Good Kallang Restaurants In Singapore
5. Ariff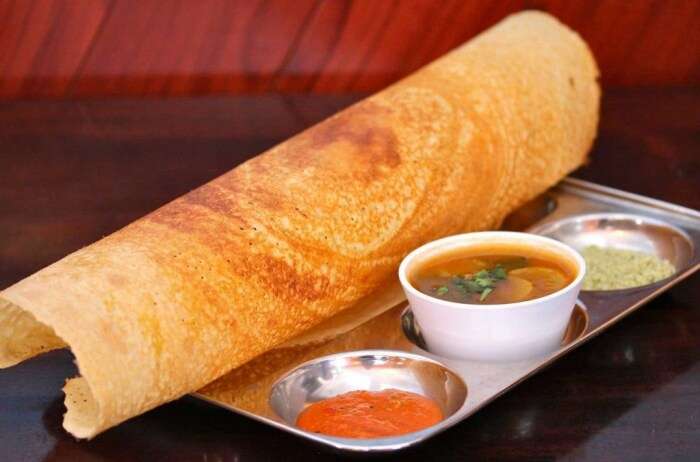 Ariff's Restaurant in Kallang serves authentic Indian food and is considered to be the best Indian restaurant in Kallang. Traditional Indian food delicacies like Cone Dosa, Curries, Mushroom Paratha, Kothu Paratha, Kambing Soup, Uthapam, Fish Fry, Onion Paratha and much more is served here. One can even relish sipping on the unique combination of juices offered here. The best part about this restaurant is that it is open 24 hours on all days of the week.
Location: 71 Kallang Bahru, Kallang, Singapore-330071
Cost for two: INR 2,000
Zomato rating: 4.0
Zomato reviews
3 Best Restaurants Near Ridout, Singapore For An All-Inclusive Experience
These restaurants in Tanjong Pagar should be on your checklist if you want to have splendid dining experience on your vacation in Singapore. Don't settle on a wrong impression that you will find it difficult looking for restaurant options. Singapore has a lot of options when it comes to restaurants. From Indian to Mexican, Chinese to Continental, you will find everything on this island.