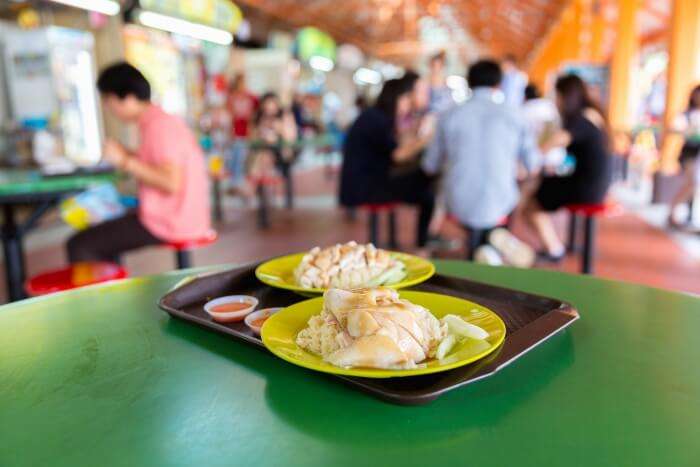 Singapore is a well-known tourist spot housing several interesting places waiting to get explored. One of such places is Kallang which is located in the central region of this country. One of the most iconic places in Kallang which draws everyone's attention is the Kallang river which is the longest flowing river in Singapore which spreads from the Nicoll coast highway to the Pierce Reservoir. It is not only abundantly filled with several tourist destinations but it also hosts some of the best Kallang restaurants. The details of few of the restaurants in and around Kallang are given below.
10 Must-Try Kallang Restaurants
Kallang is famous all around the world for featuring some of the most interesting historic landmarks. Other than those, it is also famous for housing incredibly amazing restaurants. Take a look:
1. Eat@Taipei Restaurant

This is one of the famous Kallang restaurants which serves delicious food from the Taiwanese cuisine. This Kallang Wave restaurant features so many delicacies that one will definitely be spoilt for choice. The popular Taiwanese street foods like Oyster Omelette and Crispy Fried Chicken Pop never fail to impress the diners. Some of the other must-try dishes here include Oyster Mee Sua served with Pig's intestines, Matcha Soft Serve Toast, Spring Onion Pancake, Braised Pork Belly Noodles and Fried Tofu.
Location: 1 Stadium PI, #01-35, Kallang Wave Mall, Kallang, Singapore-397638
Cost for two: INR 2,800
TripAdvisor rating: 3.5
TripAdvisor reviews
Must Read: 14 Ethereal Festivals In Singapore That Will Force You To Ditch Yours
2. Thai Village Restaurant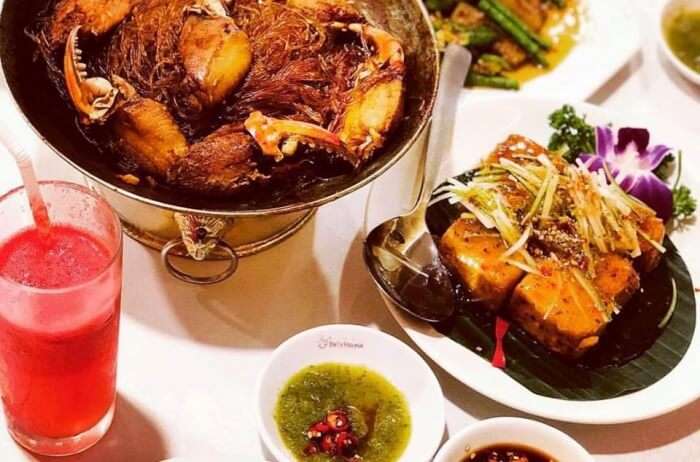 One can savour the mouth-watering delicacies from Chinese and Thai-Teochew cuisine at this Kallang restaurant. This restaurant opened its doors to all the food lovers in the year 1991 and since then it has been a favourite among all the visiting tourists as well as the Kallang locals. Their signature dish is the Braised Superior Shark's Fin Soup is a gastronomic delight which never fails to satisfy any food lover's taste buds.
Location: 2 Stadium Walk, #01-02/03 Kallang Indoor Stadium, Kallang, Singapore-397691
Cost for two: INR 9,500
TripAdvisor rating: 4.0
TripAdvisor reviews
3. Joyden Treasures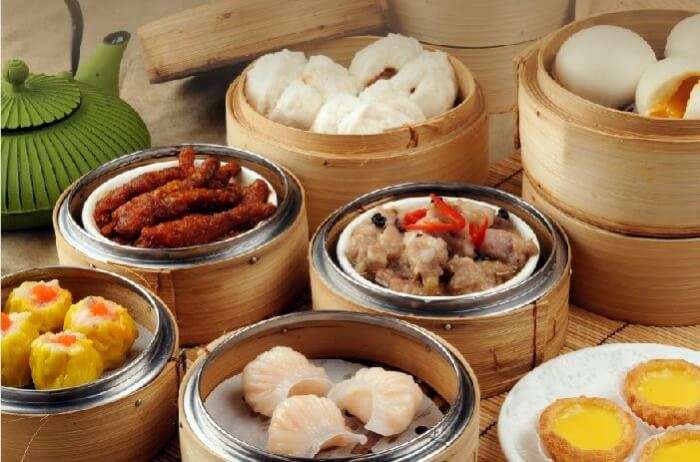 Joyden Treasures is situated at one of the best locations in Kallang which is the Leisure Park. This Chinese restaurant in Kallang features exquisite Cantonese and Teochew cuisine dishes. Even the delicacies from the Chinese cuisine are served here but only during special occasions like some celebrations or weddings. A comprehensive assortment of seafood and meat-centric dishes are laid out here. Some of the savoury dishes which must be tried here by every food enthusiast include Phoenix Beancurd Skin Prawn Roll, Steamed Red Grouper dressed with Homemade Soy Bean Broth, Crispy Duck served with Lotus Buns, Jumbo Prawns in Dark Sauce, Salt Baked Crabs, Ee-fu Noodles, among many others.
Location: 5 Stadium Walk, #02-42, Leisure Park Kallang, Singapore-397693
Cost for two: INR 4,200
TripAdvisor rating: 4.0
TripAdvisor reviews
Suggested Read: 20 Romantic Places To Visit In Singapore For Your Honeymoon
4. Coca Restaurant

At Coca Restaurant one can have the most unique experience of dining on traditional dishes from the authentic Thai cuisine on a speedboat. This Kallang leisure park restaurant first started in Bangkok and established its presence in Singapore in the year 1987. Since then it has been a favourite amongst all the Singaporean diners. In this restaurant in Kallang Leisure Park, high-quality ingredients are blended together to give out an immensely flavoursome dish. In-house specialities at this restaurant include Handmade Dumplings served with Shrimp Paste, Fish Glue, and plenty of other seafood and meat delicacies.
Location: 5 Stadium Walk, #02-01 Leisure Park Kallang, Kallang, Singapore-397693
Cost for two: INR 7,000
TripAdvisor rating: 4.0
TripAdvisor reviews
5. Aji-ichi Restaurant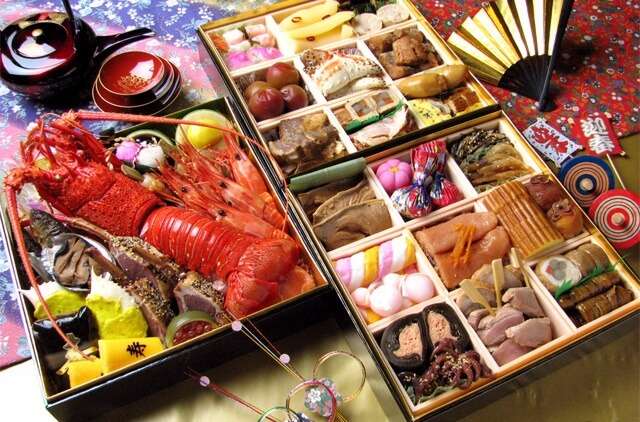 This restaurant is located in one of the famous locations in Kallang which is the Kallang Wave Mall. The aim of this restaurant is to serve quality food at highly affordable rates. This concept was developed by the Aston group to attract diners of every class to try out the pocket-friendly dishes served here. Traditional dishes from the Japanese cuisine are served here and all the authentic ingredients used here to curate a dish is imported from Japan. All the delicacies are freshly prepared and are served in a classy yet simple setting. The signature dishes of this restaurant which impresses every gastronome are Lemon Lime Chicken, Prime Steer Ribeye, Grilled Fish with Herbs and Ieat Super Burger.
Location: #02-01 Kallang Wave Mall, 1 Stadium Pl, Kallang, Singapore-397628
Cost for two: INR 2,000
TripAdvisor rating: 3.5
TripAdvisor reviews
Suggested Read: These Exhilarating Experiences On Sugi Island Will Make You Take A Detour From Singapore
6. King - Long Beach Seafood Restaurant

As the name suggests, King - Long Beach Seafood Restaurant is the king of seafood restaurants. It is one of the best restaurants near Kallang and is the proud creator of the first and original Black Pepper Crab of Singapore which is the highlight dish of this restaurant. Other crab-based dishes are also served here which are attributed by a unique rich flavour. These dishes include Chilli Crab and Classic White Pepper Alaskan King Crab. This place also features some of the best seafood dishes like Live Geoduck Sashimi, Golden Stripe Live Lobster, Steamed Live Scottish Razor Clam, Portuguese Style Live Lobster, Australian Lobster Sashimi and BBQ Live Golden Phoenix Fish.
Location: 220 Stadium Blvd, Singapore-397803
Cost for two: INR 6,500
TripAdvisor rating: 4.0
TripAdvisor reviews
Suggested Read: 16 Best Adventurous Activities in Singapore To Make You Scream In Thrill
7. Ayam Penyet President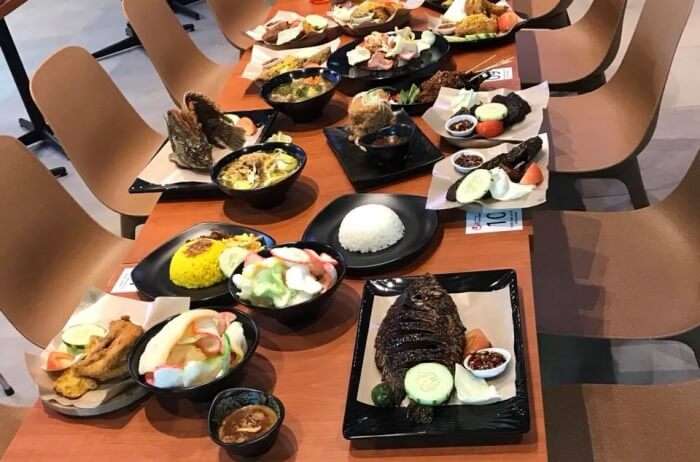 Ayam Penyet President is a chain of restaurants which aim at giving value-for-money dining experience. Authentic Indonesian cuisine dishes are served here which are made out of fresh and traditional ingredients. The taste of the Grilled Boneless MilkFish served here is the highlight of this place and one cannot get this dish anywhere else in Singapore but Ayam Penyet President. This fish is famous for being highly tender and juicy and is the favourite among the Filipino diners. The other must-try dishes of this restaurant are Avocado Juice, Iced Jackfruit in Coconut Milk, Fried Rice, Grilled Chicken, Smashed Fried Chicken, among many others.
Location: Kallang Wave 01-23, 1 Stadium Pl, Kallang, Singapore-397628
Cost for two: INR 4,200
TripAdvisor rating: 3.5
TripAdvisor reviews
8. Dragon Bowl Restaurant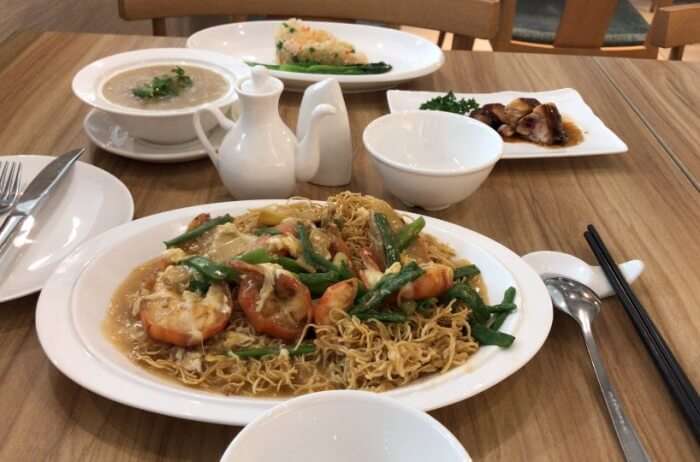 This restaurant is counted among the best Cantonese restaurants in Singapore. A wide variety of Cantonese food is served here with a touch of contemporary style. The delicacies served here are made by using only the finest ingredients to give out the most authentic taste. They maintain high service standards by providing quality food in the most exquisite way. This is the best place to dine and celebrate with family and friends. It provides a very welcoming ambience and setting for major events like birthdays, anniversaries, business get-togethers etc.
Location: 12 Kallang Ave, 09, Kallang, Singapore-339509
Cost for two: INR 4,100
TripAdvisor rating: 4.0
TripAdvisor reviews
Suggested Read: Blast From The Past: 11 Spectacular Historical Places In Singapore
9. Ariff's Restaurant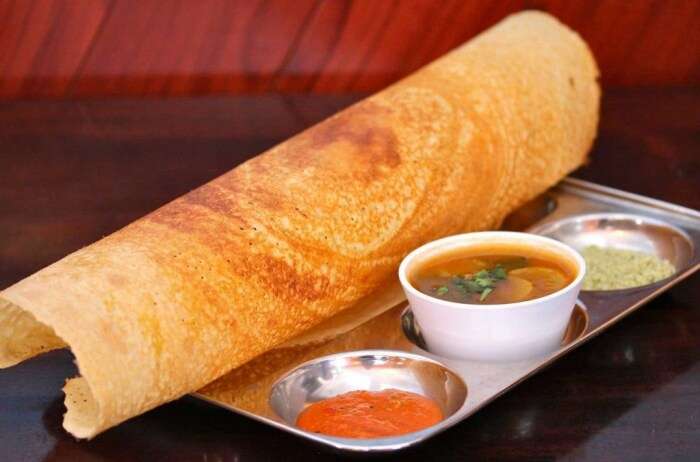 Ariff's Restaurant in Kallang serves authentic Indian food and is considered to be the best Indian restaurant in Kallang. Traditional Indian food delicacies like Cone Dosa, Curries, Mushroom Paratha, Kothu Paratha, Kambing Soup, Uthapam, Fish Fry, Onion Paratha and much more is served here. One can even relish sipping on the unique combination of juices offered here. The best part about this restaurant is that it is open 24 hours on all days of the week.
Location: 71 Kallang Bahru, Kallang, Singapore-330071
Cost for two: INR 2,000
Zomato rating: 4.0
Zomato reviews
10. My Spice Affair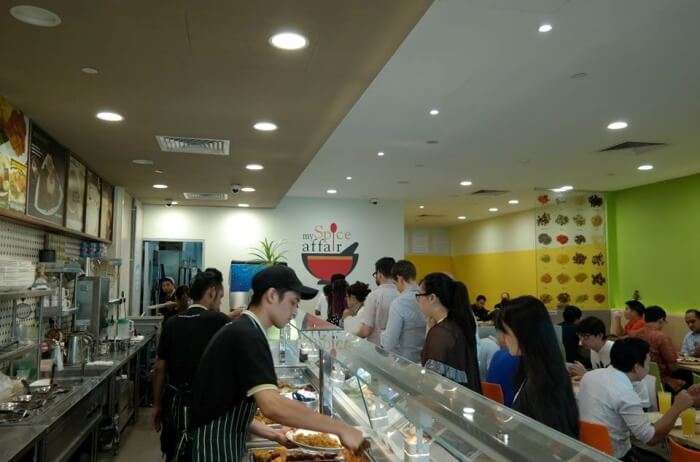 This restaurant first started as a street food joint serving food from the Malay cuisine. It was started by Madam Salmah in the 1970s. People loved the food here so much that this street food joint soon converted and established as one of the best restaurants in Kallang. The recipes and the cooking procedures were all given out by Madam Salmah and even though the presentation techniques have changed and improved over the years, the recipe and cooking techniques remain the same. Because of this, the authentic taste of traditional Malay food is still maintained at this restaurant.
Location: 12 Kallang Ave, Kallang, Singapore
Cost for two: INR 2,100
TripAdvisor rating: 4.5
TripAdvisor reviews
Further Read: New Year Celebration In Singapore 2022: Head Down To Lion City To Welcome The Next Year With A Bang
From the number of cuisines to the variety of delicacies, Singpore has everything in plenty. A variety of lip-smacking delicacies from different cuisines are served in these Kallang restaurants. Plan a trip to Singapore with friends and family by booking a package with TravelTriangle. The vacation, and not only the food, is going to be unforgettable!
---
Looking To Book An International Holiday?
Book memorable holidays on TravelTriangle with 650+ verified travel agents for 65+ domestic and international destinations.
---