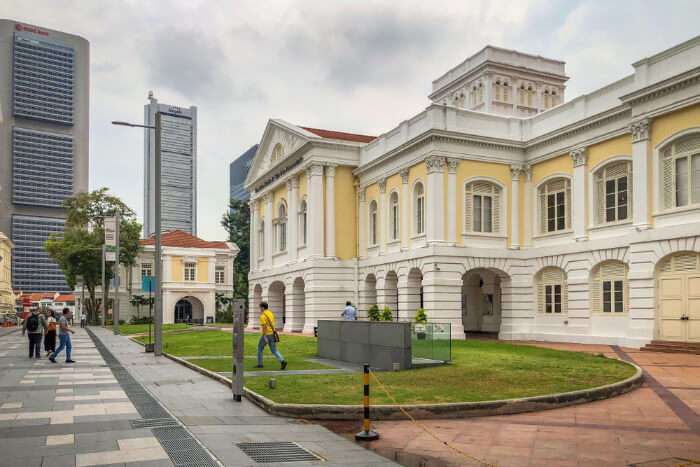 Constructed in 1827, the Old Parliament House used to be a government building in Singapore. The building has now being used as a multi-disciplinary arts venue, named The Arts House. The venue is responsible for hosting a variety of concerts and art exhibitions. There are many good restaurants near Old Parliament House that your visit and try.
About Old Parliament House

The Old Parliament House Building was functioning as the official Parliament House from 1965 to 1999. The building was where Singapore's Parliament was seated and their sessions were conducted. But the building is the oldest government structure that still standing in Singapore, it was required to shift the office to a new place. In 1999, the House was shifted to a new building located adjacent to the old one. The site of the Old Parliament House is historically significant too. In 1989, when the refurbishment work of this building was going on, the workers found some archaeological pieces from the site. There was stoneware from the 13th and 14th centuries indicating habitation in this area from that period. There is another belief that the riverfront of the Old Parliament House is where the founder of modern Singapore Stamford Raffles had set his foot first, on 29 January 1819.
Singaporean Cuisine

For Singaporeans, food is a significant factor to national identity and a cultural thread that unites. Singapore has been a port city in the past and there people from far off and different ethnic groups have set their foot on this land. Their coming has influenced the country's food culture too. The highest ratio of ethnic population is of Chinese and India is the third highest followed by Indonesian, Peranakan and Western traditions, especially Kristang who are English and Portuguese-influenced Eurasians. You would also find influences from other regions like Sri Lanka, Thailand, and the Middle East are also present. Singapore was a part of Malaysia, due to which Malay cuisine flavors also dominate the food found here. Singaporean food can be mainly grouped into 5 types – meat, seafood, rice, noodles, and dessert or snacks.
Singaporean literature gives eating the reputation of the national pastime and calls food 'a national obsession'. This is one of those places in the world where religion also provides certain rules for eating. For instance – Muslims do not eat pork and Hindus do not eat beef. Apart from these, there are groups vegetarians and vegans.
5 Best Restaurants Near Old Parliament House
The Old Parliament House is surrounded by many aesthetically and historically interesting places in Singapore. So as you explore all these places during your trip, you are ought to feel hungry. Here are some of the best restaurants near Old Parliament House where you can dine and get a hint of the best Singaporean flavors:
1. Tomodachi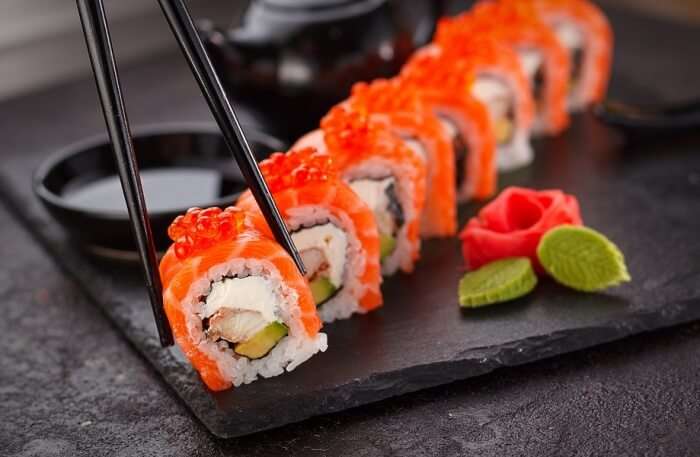 A perfect destination for casual dining, Tomodachi is a popular name in Pasir Ris, Singapore where the foodies arrive to enjoy great food. Being an exclusive Japanese themed eatery, this restaurant is always thronged by those who love to taste the best of Japanese cuisines. The people always rush here to taste famous sushi recipes besides many other Japanese food varieties.
Must Try: Sushi
Location: Pasir Ris Central Street 3, #02-01 Sands Mall 518457 Singapore
Cuisine: Sushi, Japanese
Cost for Two: INR 1135/-
Zomato Rating: 2.7/5
2. Georges @ The Cove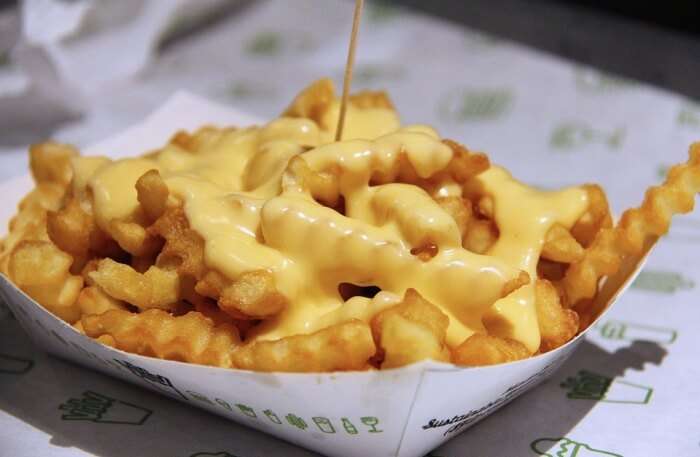 Those travelers to Pasir Ris seeking good times by having some best wines and light food can't ignore visiting popular Georges @ The Cove bar cum restaurant. Being a full bar, its indoor area provides a seething atmosphere to have variety of wines. The private dining area of this restaurant serves good variety of American and finger food. One can enjoy the nightlife here during a Singapore tour. It is a perfect option for large groups to dine together.
Must Try: American Finger Food
Location: 133 Pasir Ris Road, Pasir Ris Beach Park 519149 Singapore
Cuisine: American, Finger Food
Cost for Two: INR 1540/-
Zomato Rating: 3.4/5
3. Primadeli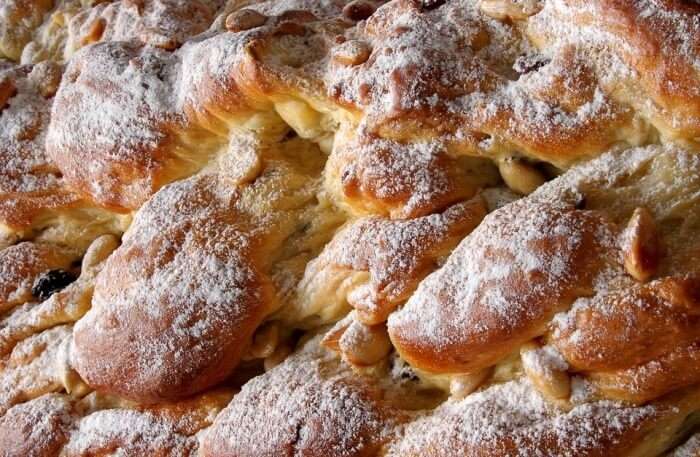 With its Takeaway Only option, PrimaDeli is a famous bakery in the Pasir Ris area of Singapore. It doesn't have seating area still remains rushed for desserts and bakes sold to the foodies. It is popular for preparing highly delicious fresh-baked light food items. Its finest quality pastries, buns, bread, and cakes are a popular name in Singapore today. Ever since it was launched in 1992, it has emerged as the country's longest-running food franchise.
Must Try: Crispy Pastries, Chunky Fillings, Light Cakes
Location: 625 Pasir Ris Drive 3, 01-326 Elias Mall 510625, Singapore
Cuisine: Bakery
Cost for Two: INR 3096/-
Zomato Rating: 3/5
4. Bengawan Solo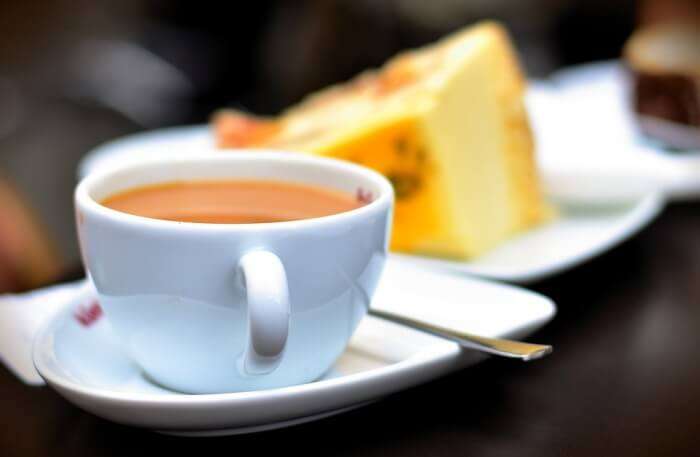 Founded by an Indonesian national Tjendri Anastasia in 1979, Bengawan Solo has become a popular name in Singapore over the decades. She opened this eatery alongside her husband Johnson Liew whom she met in Singapore. Both entered into the restaurant business after practicing home baking. Today, this restaurant serves variety of Indonesian recipes. The takeaway restaurant has no seating arrangement.
Must Try: Coffee
Location:1 Pasir Ris Central Street 3, #B1-06 White Sands 518457, Singapore
Cuisine: Bakery, Dessert Parlour
Cost for Two: INR 155/-
Zomato Rating: 3.8/5
5. Porta Porta Italian Restaurant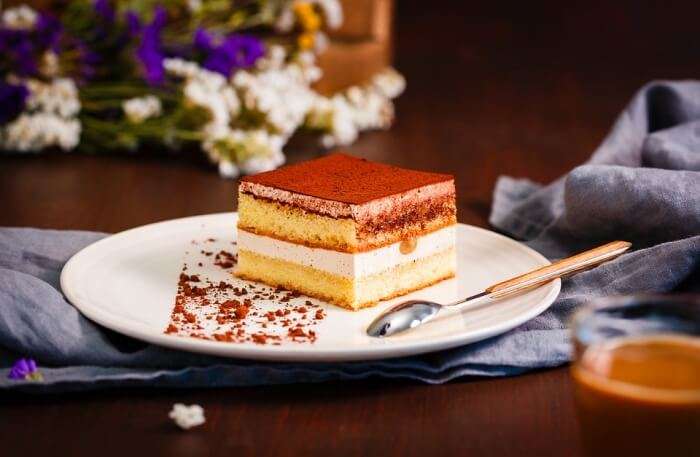 As Porta Porta Italian Restaurant has become a landmark in Pasir Ris area of Singapore today, it is recommended to book a table well in advance to taste the great dishes from Italian cuisine. This restaurant serves authentic Italian recipes besides serving variety of wines in its Full Bar.mThis restaurant is indeed considered one of the best options for a fine-dining experience.
Must Try: Tiramisu, Seafood Spaghetti, Roast Lamb, Spaghetti Vongole
Location: 971 Upper Changi Road 507668, Singapore
Cuisine: Italian
Cost for Two: INR 620/-
Zomato Rating: 3.5/5
Further Read: 10 Best Pasir Ris Restaurants That Are Trending Right Now
You cannot visit Singapore and stay away from Singaporean cuisine. Good food is a way of life here. So plan a trip to Singapore and explore all the above-given options of restaurants near Old Parliament House, one of the most iconic buildings in the country.
---
Looking To Book An International Holiday?
Book memorable holidays on TravelTriangle with 650+ verified travel agents for 65+ domestic and international destinations.
---