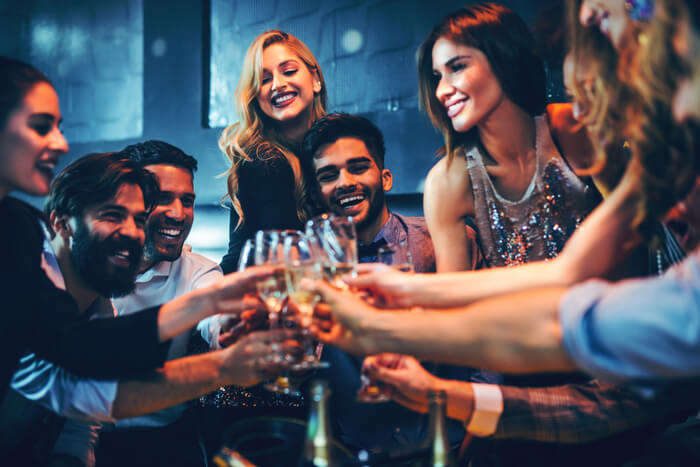 When you are travelling to a new city, it is often sightseeing, moving around and having the typical fun. This is what people and tourists normally do. But here is where you can be different and enjoy your vacation to the fullest. باصره Indulging in the authentic food and bars could also be an interesting thing to do. The trend of roof top bar is one such activity which allows you to relax and engage yourself in the simple activity.
10 Best Rooftop Bars In Hong Kong
Take a look at these top ten rooftop bars in Hong Kong that will give you the ultimate high that one needs on a vacation.
1. Ozone
This is a place worth visiting due to its iconic concept and location. It is located on 118th floor providing you fantastic views of the city. You can certainly view the Victoria harbour. You can feel the location as it is an open-air setting. It is essentially a cocktail bar but you can expect few snacks too which are as delicious as the drinks are. They have creatively crafted menus to get your taste buds the tangling taste.
Location: 118/F, The Ritz-carlton, Hong Kong, 1 Austin Road West
Must Read: 12 Things To Do In Kowloon That Will Show You A Side Of Hong Kong You've Never Seen Before
2. Sevva
This is a restaurant which sports the rooftop bar also. It gets you a 360 degree view of the skyscrapers of the beautiful city. Its location is in proximal distance to the central MTR station so that one can come here easily. The best part of this bar is that it gets you the freshest and trendy food. And the enticing part is that one can expect newer interiors to excite you every time you visit there.
Location: Princes Building, 25th Floor, 10 Chater Road Central, Hong Kong
3. Aqua Spirits
One of the simplest yet modern rooftop bars in this city has got so much to entice you. The fascinating views, the sumptuous menu and the plush interiors are the striking features of this rooftop bars. The signature dishes in terms of cocktails and their personal touch will get the best mix for you. The interiors are worth mentioning which let you to sink in the drinks with a splendid view of the drizzling waters.
Location: 29+30 F, 1 Peking Road, Tsim Sha Tsui, Hong Kong
Suggested Read: 10 Reasons To Visit Hong Kong, The Sophisticated Fusion Of East And West
4. Sugar
This place is worth going as the enthralling views will get you mesmerised. The natural setting of the sky and viewing those shades while sipping your favourite drink. لعبة استراتيجية اون لاين This is a combination of bar, lounge and deck. The uber-chic experience one would get while being here would make one fall in love with this place. You can experience the cool breeze around with the amazing drinks, food and your time being spent well.
Location: 32/F East, 29 Taikoo Shing Road | Island East, Hong Kong, China
5. Fu Lu Shou Bar
This place is for all the creative people who would love to spend their evening in a different setting. The fantastic graffiti work on the walls, the comfortable and innovative seating options, the murals will get your creative pursuits to a new high. It is a chirpy little place which can be exciting if you wish to be with your friends to hangout. There is a facility of outdoor kitchen to get your taste buds the mouth watering feel after you smell your favourite food being prepared.
Location: 7/F, 31 Hollywood Road, Central, Hong Kong
Suggested Read: 10 Indian Restaurants In Hong Kong That'll Delight Your Taste Buds & Leave You Craving!
6. Ce la Vi
This interesting rooftop bar adorns the traditional Japanese setting. This also gets you the wonderful views of the Victoria harbour and central district. It is one of the most favourite places for the city people to hangout and celebrate. The highlight of this bar is the engaging DJ which gears up on the weekends for a rocking night.
Location: 25/F California Tower, 30-32 D'Aguilar St, Central, Hong Kong
7. Wooloomooloo Prime
Image Source
Hong KongHong Kong
This is basically a steakhouse adorning a rooftop bar too. The amazing views that are visible from this place is the striking feature and USP of this bar. Its location on the 31st floor makes it so appealing. You could find a long list of drinks and varied concoctions for your taste buds. ahlabet. com Apart from the Victoria harbour, this place will get you views of the tsim sha tsui, making it an ideal destination for young couples.
Location: 21/F, The One, 100 Nathan Road, Tsim Sha Tsui, Hong Kong
Suggested Read: 10 Fun Things To Do In Tsuen Wan That Draw Travelers To Hong Kong
8. Mahalo Tiki Lounge
It is a newly constructed rooftop sace. This has again beautiful views and gives you wonderful visual and delectable treats. The interiors are worth noticing, made up of natural bamboo. They give you a vibe of olden times but there refreshingly new menu gets you to feel the newness. Their cocktails, beautiful and different menu which is said to be inspired from Polynesia will get you a decent night.
Location: 202 Queen's Rd E, Wan Chai, Hong Kong
9. Two Seventy Degrees Rooftop Bar
Another rooftop bars which just ups the desirability quotient of the rooftop bars. The music of the breeze, the music of the beats being played, the cosy seating option will get you mesmerised. Added to that is the wonderful collection of drinks and food. One must get on here to view the views and the setting.
Location: 1, 30/F Tang Lung St, Causeway Bay, Hong Kong
Suggested Read: 8 Monuments In Hong Kong That Are An Epitome Of Architectural Perfection!
10. Above by Komune
This just redefines what you think of and expect from the rooftop bars. It just raises the bar with adorning the southern side of the city to be showcased. The interesting drinks and amazing menu. Its drinks are famous with their creative names and combinations. If one is bored to view the Victoria harbour, this place gives a fresher look of the city.
Location: Ovolo Southside, 64 Wong Chuk Hang Rd, Hong Kong
Further Read: 10 Best Things To Do In Tai Po That'll Make Your Holiday In Hong Kong One Of Its Kind!
While one can enjoy at these rooftop bars anytime in the day or night, find the much needed solace and beautiful vistas of the skyline on your next trip to Hong Kong with your loved ones.