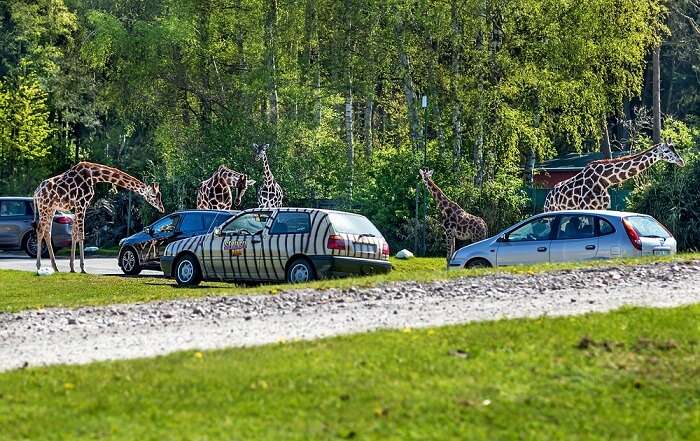 There is no end to the surprises Germany holds for the tourists who come seeking unforgettable experiences in this amazing country. While the unique culture and history leave you so much richer in experience, the architectural marvels and monuments are sure to leave you speechless and spellbound. Germany also aces on account of natural wonders and breathtaking vistas, from the soaring Alps and stunning gorges to pristine lakes and rolling green meadows across its length and breadth. Miles of forests lands and hiking paths hold a treasure trove of flora and fauna amidst their folds, to be discovered and explored by those who take the path less trodden.
Amidst a plethora of adventure activities and outdoor fun, wildlife safaris in Germany allow you to get up close and personal with a range of wild animals and scenic corners of the country with a dash of adventure on the side offered by balloon and ATV safaris.
Best Safari Places In Germany
You needn't travel all the way to Africa for a rendezvous with some of the most interesting and exotic animals of the world. Germany's wildlife parks allow you to embark on an exciting adventure of discovering the habitats of wild animal and getting a front-row view of their lives. Here are some of the best safaris in Germany for a tete-e-tete with bears, leopards, tigers, chimps, wolves and many more.
1. Serengeti Park, Hodenhagen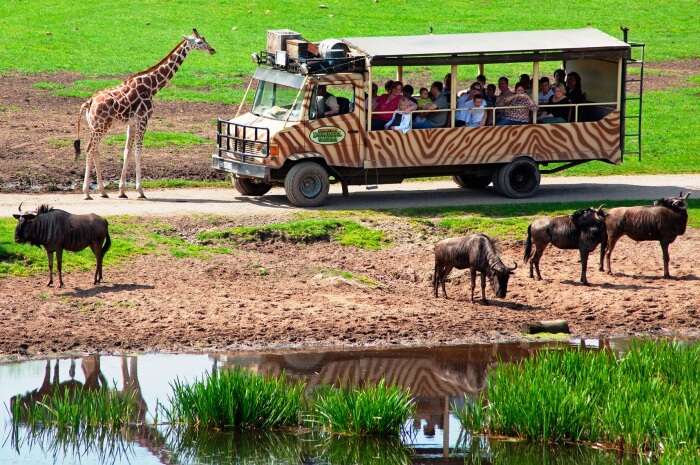 Sprawled over 120 hectares, Europe's largest safari park is home to more than 1500 wild and exotic animals from all across the world living in their natural habitats. Rooted in the philosophy of wildlife conservation and sustainability, the park is split into four themed lands each offering unique and exciting experiences for the entire family. You can witness prides of line, herds of wildebeest and deer as well as rhinos, giraffes, tigers, bears and ostriches as you drive through the park. In addition to offering one of the best safaris in Germany, Serengeti Park also has the biggest petting zoo in Europe with 200 animals along with kids' favourite monkey world and a fun theme park with more than 40 thrilling rides.
Top things to do: The high-adrenaline action packed Aqua Safari in an original Florida airboat is a must do, along with the Quad Safari and Splash Safari. The Top Spin, flying elephants and Ferris Wheel are highlights of the theme park.
Location: Am Safaripark 1, 29693 Hodenhagen, Germany
Timings: The Park opens from March to November every year and timings vary. For more details check https://www.serengeti-park.de/en/opening-hours/
Entry Fee: Euro 34.50/adult and Euro 27.50/child.
Must Read: 5 Waterfalls In Germany To Witness The Charismatic Beauty Of Nature
2. ZOOM World of Adventure, Gelsenkirchen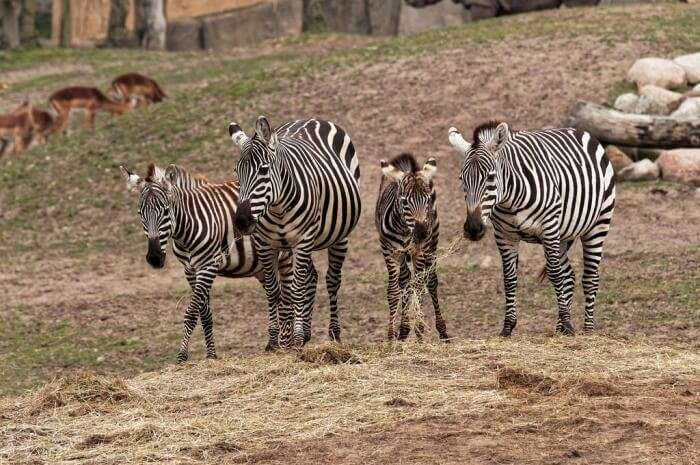 Tucked away in the Ruhr region is one of the coolest safaris in Germany that takes you on a round-the-world adventure spanning continents from Alaska to Africa and Asia. Get ready to discover an exciting world of exotic animals as you travel through the four themed zones with animals from distant lands in their natural habitats. While the Alaskan zone take you through hills, lakes and a gushing waterfall to the land of polar bears, snow owls, sea lions and lynx, the African safari promises a rendezvous with lions, baboons, rhinos and flamingos. The kids will love the petting area at Grimberger Hof as well as the indoor playground Dragonworld.
Top things to do: African boat safari as well as themed restaurants in the park promise great fun for the entire family.
Location: Bleckstr. 47, 45889 Gelsenkirchen, North Rhine-Westphalia, Germany
Timings: 9AM-6PM (March & October); 9AM-6:30PM (April-September). Winter timings vary.
Entry Fee: Euro 21.5/adult; Euro 14/child. Reduce price of Euro 15.5/adult and Euro 10.50 /child apply in winter months
3. Wildpark Poing

Amongst all the safaris in Germany, this walk in the wild is definitely worth taking along with your entire family. The lovely park offers a 4 kilometre long trail through forests and meadows where you can witness a wide variety of animals in their natural habitat. The park design and enclosures beautifully replicate the natural habitats, making it an enjoyable experience of getting up close with wildlife. While the lynx, boars and wolves roam in their enclosures, the moufflons and deer wander freely through forested area where they can be fed and petted. There's a wonderful picnic area with children's playgrounds to unwind and relax after your exciting rendezvous with the animals.
Top things to do: The Birds of Prey display is an interesting and educative experience allowing a peek into the world of majestic avian species like eagles and falcons. It takes place almost every day between April-November.
Location: Osterfeldweg 20, 85586 Poing, Germany
Timings: Daily, 9AM-5PM. Winter timings are from 9AM-4PM.
Entry Fee: Euro 10/adult; Euro 6/child
Suggested Read: 10 Best Berlin Churches To Get Closer To Your Inner Self In The Enchanting Capital Of Germany
4. Tier-Freigelände im Nationalparkzentrum Lusen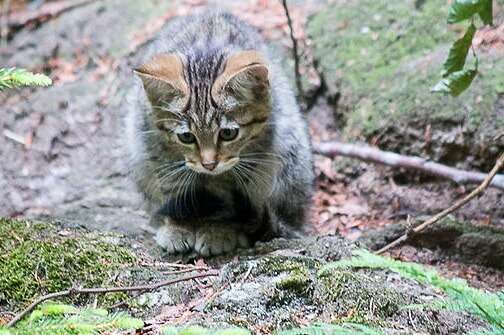 This is one of the best safaris in Germany for those who would like to explore the fauna of Bavarian region. The 7 kilometre long roundabout trail allows you to walk past open-air enclosures where animals like bison, bear, otter, lynx and wolves roam about freely in their spacious natural habitats. The walk also gives you a chance to soak in the natural splendour of the Bavarian Forest National Park along with the chance to spot lots of animals if you're patient enough. The entire path is pram and wheelchair friendly, making it a perfect family day out in the wild.
Top things to do: Do not miss the unique and out-of-this world tree-top walk while you're here.
Location: Böhmstraße 35, 94556 Neuschönau, Germany
Timings: Daily, 6AM-10PM
Entry Fee: free entry
Other Exciting Safaris In Germany
While in Germany you not only get a chance to spend precious hours exploring the native and exotic wildlife but also experience its great outdoors through unique safaris. Here are our top picks for some cool safaris in Germany for adventure seekers and offbeat experience hunters.
1. Balloon Safari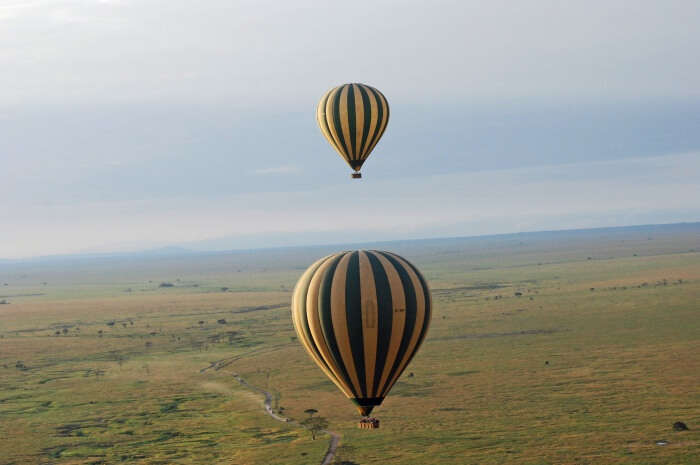 There is nothing more fascinating than soaring up in the sky in a gently floating hot air balloon as you gaze in wonder at the cities and landscapes passing by. Balloon safaris in Germany almost all year round offer the chance to sail above castles and cultural landmarks as well as majestic Alps and lush forests, making it a once in a lifetime experience. Stuttgart, Munich and Rothenburg are good choices for city safaris in Germany while the Bavarian Alps and beyond make for the perfect one for lovers of natural landscapes.
Price: Usually starts from Euro 170 per person.
Suggested Read: 7 Stunning Villas In Germany For A Luxurious Holiday In Europe You've Always Dreamed Of
2. ATV Safari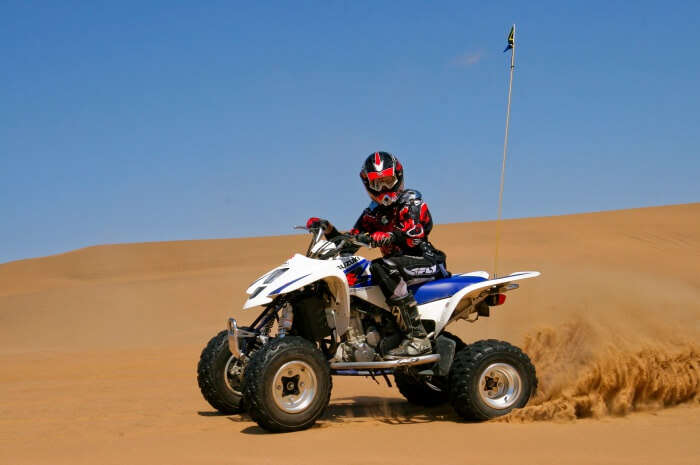 Even the thought of driving through the breathtakingly beautiful terrain of the mystical Black Forest on a Quad bike is enough to induce a rush of anticipation and excitement to adventure lovers. Amongst the most interesting safaris in Germany, the ATV tour of the famed forest is highly recommended. The ATV tour on a Triton 400 starts from Malsch (close to Baden Baden) and takes you through one of the most beautiful German landscapes in northern Black Forest. There are short breaks in the 60-Km tour for admiring the scenic views and other attractions.
Price: Starts from Euro 99/adult for a 3.5-4-hour safari.
Suggested Read: Winter In Germany: Witness The Beauty & Grandeur Of The Country Like Never Before!
3. Trabi Safari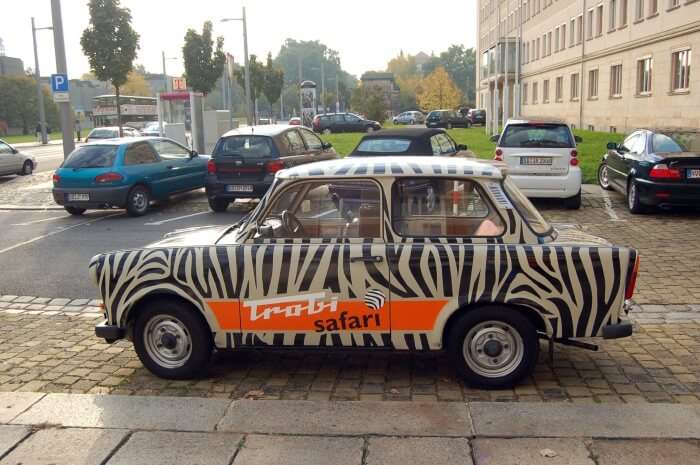 We've saved the most unique of all safaris in Germany for the last, so that you're left with a taste of adventure and wanderlust on your travel palate. The Trabi Safari lets you see Berlin through a whole new lens as you drive the vintage Trabant of your choice and cruise along the famous city sights like the Berlin Wall. Light-heartedly called 'spark plug on wheels' by the locals, the antique East German Trabant (with guide in a separate car) takes you on a fun adventure through the heart of Berlin and makes for one of the best safaris in Germany.
Price: From Euro 79/adult
Suggested Read: Oktoberfest Germany: Bottoms Up Your Mugs At The World's Largest Beer Fest
Tips For A Safe Safari In Germany
Casual comfortable clothing, sunglasses, sunscreen and hats are a must if you plan to do the various outdoor safaris in Germany during the summer season.
For the wildlife safaris like the Serengeti safari in Germany, it is good to carry a daypack to keep the kids hydrated and nourished during the safari walks and other sessions. Even though most good parks have restaurants or refreshment kiosks, carrying your own stock always comes in handy. Pay close attention to the instructors as you indulge in adventure activities including balloon safari and ATV/quad biking, etc.
Carry a stole or light jacket for evening safaris as the air gets nippy after sun down.
Choose the time of your safari wisely to ensure you have a pleasant experience. Animal viewings and feedings at most parks are good during morning hours, while balloon safaris offer best visibility and between January-March so warm clothes are a must.
Further Read: Germany Nightlife: An Ultimate Guide To Experience A Kaleidoscope Of Drinks And Music
Now that you know where to head for a great safari experience in Germany, don't keep your loved ones and yourself waiting. Plan a trip to Europe with TravelTriangle right away and head out for an adventurous holiday.
---
Looking To Book An International Holiday?
Book memorable holidays on TravelTriangle with 650+ verified travel agents for 65+ domestic and international destinations.
---