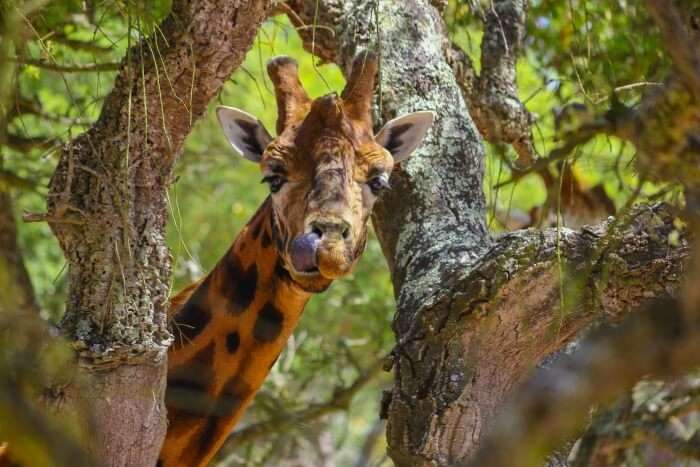 Are you planning a trip to Portugal any time soon? Well, Portugal is one of the finest places to visit in Europe owing to its obvious reasons, high vegetation, some amazing places to visit and enjoying an enthralling experience in the heart of the Portugal wildlife. The safaris in Portugal are quite adventurous and will make your entire trip mesmerizing with the ultimate safari journey that covers a few kilometers to make you meet the animals without any problem.
To get the best out of this heartwarming experience, one needs to preserve the safari tour so that there are no last-minute hassles and one can easily plan out their days without thinking about how you will see all the places in less time.
Top 5 Safaris In Portugal
Given below are some of the engaging safari tours that are all set to rock your Portugal visit with different animal and bird species in the lap of nature. So, let's get started with the perfect safari experiences that will make your Portugal visit quite worthwhile and making your full stay in Portugal full of adventure and fun.
1. Badoca Safari Park

Being a theme park, Badoca Safari Park was developed in 1999 as a renowned theme park that is said to look same as African Parks. With all the animals on its bucket list that mainly belong to the animal species from Africa such as Zebras, Giraffes, buffalos, fallow deer etc. Not only this, you will see that there are many restaurants to cater to the water and food needs of the tourists, along with them are numerous picnic spots that have a theme taken from Africa. You will find there are different arrangements for Safaris every day however all of them last for approximately 1 hour. You will see that when you go on a safari in the park, there is a free sight of animals playing in their habitat and some birds to make you fall in love with it. Anyone can visit the park from children to old people. It is true amusement place with many different sites to see.
Address: Herdade da BadocaApartado 170 7501-909 Vila Nova De Santo André
Timings: No opening or Closing Time (Always Open)
Must Read: 9 Best Churches In Lisbon That'll Make Your Portugal Holiday More Memorable
2. Safari Madeira Island

Are you looking for the perfect ways to add more adventure to your Portugal visit? Adding a safari as enriching as the Safari trip to Madeira Island is one of the excellent ways to make your Jeep Safari an ultimate experience without facing any hassle. You will get a perfect time to enjoy the elegance of Mother Nature and a wide view of many green plants. It is truly the best opportunity for you to step back to the majestic view that has many unknown mysteries to unravel. The only this you need is to buy your ticket to travel there on the jeep.
Address: Funchal, Madeira, Portugal
Timings: 12:00 AM – 11:59 PM
Suggested Read: 14 Terrific Things To Do In Portugal To Soak In The Rich Portuguese Flavor
3. Oporto Buggy Adventure

Oporto is a captivating place with beautiful monuments and places in it. The buggy adventure is a comfortable way of discovering the deep insights as well as the historical interiors of a place. Oporto Buggy Adventure is a charismatic method of exploring the landscapes in a buggy. Buggy is nothing but a motor vehicle which will take you to the deep woods and will make you aware of the amazing flora and fauna of this place. Also, you can enjoy the sculptural beauty of the artifacts and other architecture buildings and palaces through this buggy adventure. The main purpose of it is to make you aware of the history, culture, tradition, and region of this wonderful place with a touch of buggy adventure.
Address: Avenida Dom Manuel I, 1898 4580-013 Baltar, Porto 4585-013, Portugal
Timings: 9:00 AM – 7:00 PM
Suggested Read: 5 Best Villas In Portugal That Will Add Stars To Your Holiday Experience
4. Futurismo Azores Adventures

Futurismo is famous for its whale watching experience in the Azores. It offers not only lavish customer experience but also 11,000 sightseeing of 20+ varieties of whales as well as dolphins species. They offer a number of splendid experience such as Canyoning, Whale and Dolphin Watching Tours, Kayaks, Swimming with Dolphins, Hiking trips, Jeep Safari, Stand Up Paddle, Bicycle Tours and Van Tours. The Azores archipelago is A little world situated in Portugal surrounded by the middle Atlantic Ocean and is made up of 9 beautiful islands. You can travel from boats or ships or by plains to go from one island to another. Azores is a 4 hour plane journey from the US and 2 hours plane journey from Lisbon and Porto.
Address: Portas Do Mar, Loja 26, Ponta Delgada, Sao Miguel 9500-555, Portugal
Timings: 8:30 AM – 6:00 PM
Suggested Read: A 2022 Guide To Help You Plan Your Portugal Honeymoon
5. Zebra Safari

Zebra Safari is planned short and long day trips organized in order to enlighten the tourists, visitors and natural enthusiasts about the beauty and glory of a famous city of Portugal, Albufeira. It is a ritual event undertaken since 1994 and involves a number of activities such as swimming in the oceanic waters, trekking to the mountain tops, surfing on the seashore beach and many more. Zebra Safari offers a combi offer of jeep tours along kayaking and boat tours. It provides a wide range of liquors and wine along with delicious Portuguese cuisines involving seafood, street food etc. The main goal of Zebra Safari is to provide quality of experience to its clients along with thrilling knowledge about the area they are traveling. They also provide a private premium tours like art and wine tours, cork and olive tour and many more.
Address: Albufeira 8200-604, Portugal
Timings: 12:00 AM – 11:59 PM
Further Read: These Exciting Places To Visit In Portugal In Winter Will Make Your Trip A Memorable One
These Safaris in Portugal provide the best in time experience and have been known to be one of the perfect time spent in Nature. The safaris help in making your life filled with adventure and thrill. Whenever you are tired of the monotonous routine of your life, you can plan a trip to Portugal where you will get the best safari tours and packages that instill fun back into your life. Now that you have gained all the vital facts about the popular safaris that are present in Portugal, you must visit them and explore the beauty of this beautiful place.
---
Looking To Book An International Holiday?
Book memorable holidays on TravelTriangle with 650+ verified travel agents for 65+ domestic and international destinations.
---