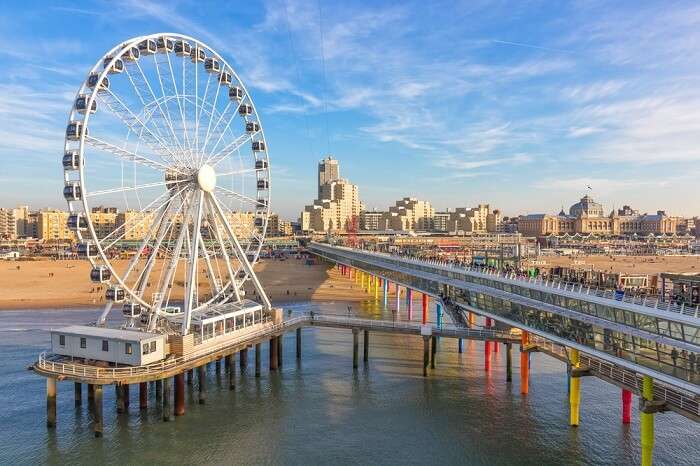 Scheveningen is celebrating 200 years with a year long beach party!
Imagine the joy when anyone celebrates 100 years of anything and now double the fun for that is exactly how the Dutch seaside resort of Scheveningen is celebrating its 200 years. It is going all in to mark the special occasion with a year long celebration that includes some of the most prominent events, cultural extravaganzas and even a full blown boat race thriller.
The resort which started with a wooden structure containing just four bathtubs, soon transformed into the Netherlands's first seaside resort – and a mighty one at that. For the resort, its long beach and the village is one of the eight districts of the Hague and attracts almost 9 million people a year. It is dotted with cafes and exciting venues – making it one of the most happening places to chill.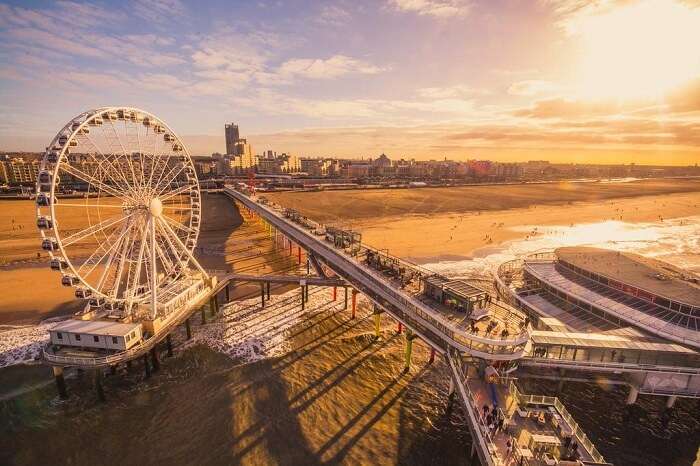 Scheveningen Year Long Beach Party Celebrations
The year long beach party started with around 10000 people from the Hague who took part in a sub-zero swim during the annual New Year Dive and braved the cold waters to mark the occasion.
Other events that would follow this include "Rings Beside The Sea" which is a vast land art project measuring a whopping 150 x 300 meters in the golden sands. Apart from this, there is Sand Sculpting Championships in the month of June where 11 large sand artworks would be made. In August, there is an amazing International Fireworks Festival and it would be followed by the world's biggest motocross beach race, the Red Bull Knockout, in November.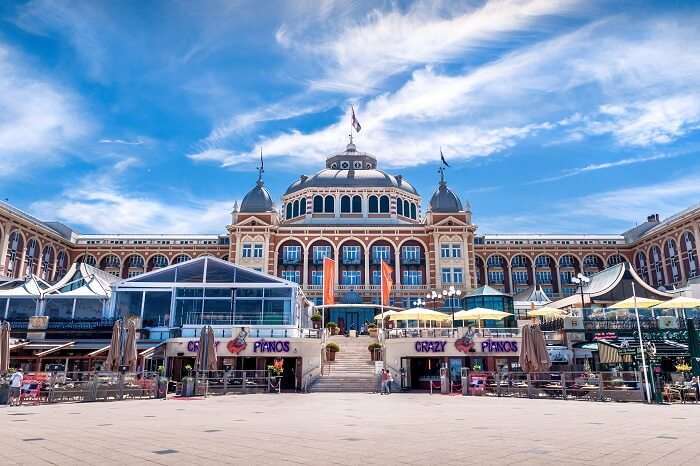 Scheveningen will also be the finish line for the Volvo Ocean Race, which has 65 boats fighting through high winds and crashing waves and covering 46000 nautical miles over a period of nine months. Musically, the beach is also hosting a number of events like BonFire Beach Fest in April, a live performance of fisherman's opera Hard Hands in September, and a weekend that would play Latin and Caribbean music at the Tropical Valentine Festival in February. And to please the art lovers, there are a number of art exhibitions showcasing stuff that would wow your senses.
Apart from the above, the beach would be buzzing with hyper local events through the year – all year long – making it one of the best places to travel in 2018.
So what are you waiting for? Book a holiday to this paradise for a once in a lifetime experience that would perhaps be repeated only after another 100 years! Yep. 
Comments
comments