The island of Bali is Indonesia's most loved destination and there's no doubt why! It has so much to offer, from beaches to temples, from classic Balinese cuisine to delicious continental seafood, from clubs to shopping spots. What else do you want? Bali is definitely a must-visit destination. There are many things Bali is famous for and seafood is one such thing. Bali has a lot to offer if you like seafood. There are many seafood restaurants in Bali like Seasalt Seminyak, Arwana Restaurant, Pirates Bay Bali which are known for serving freshly grilled authentic Balinese seafood. To help you out with the best restaurants, here's a detailed list of the most popular seafood restaurants in Bali!
10 Seafood Restaurants In Bali
Would you like to have delicious seafood accompanied by beautiful views of lively beaches? If yes, then Bali should be the next destination on our bucket list. These are some of the most famous restaurants serving mouth-watering seafood.
1.Seasalt Seminyak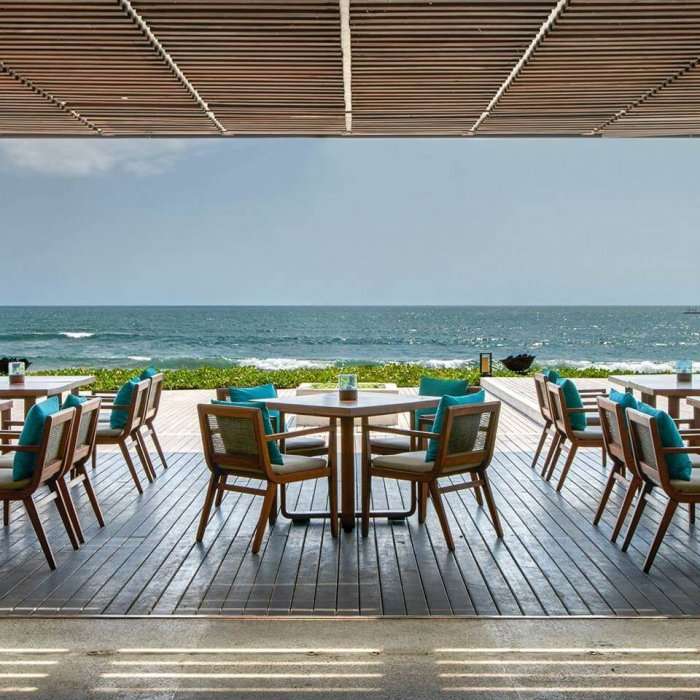 The amazing seafood over here which is served with just a pinch of Japanese style combined with the wafting smell of the blue oceans is enough to make anyone's heart sing. Sea salt is actually the very first stylish and modern residence in Seminyak which experiments with seafood. Ge devour here is classy, the servings are well proportioned and the staff is also hospitable. There is also a live kitchen which makes people fall for sea salt. As you sit there to eat, enjoy the light and shadow play which goes on the outer deck as the waves crash around. It's an enchanting place to be in. This place is open on all days of the week.
Location: Jalan Taman Ganesha, Jl. Petitenget No.9, Seminyak, Kec. Kuta Utara, Kabupaten Badung, Bali
60 Spellbinding Bali Tourist Attractions To Visit In 2022
2.Arwana Restaurant At The Laguna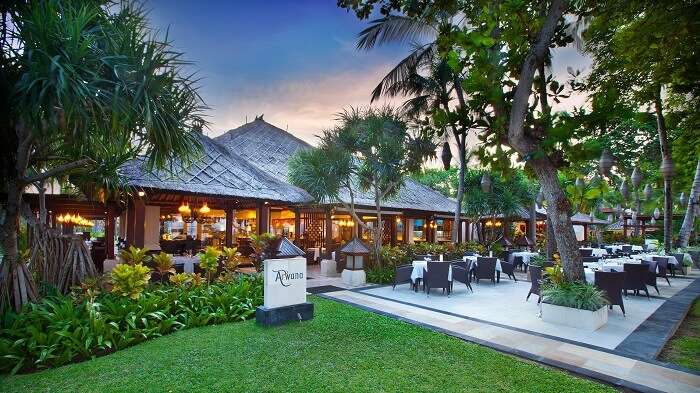 The Arwana is perhaps one of the best restaurants in Nusa Dua for a romantic candle-lit dinner along The Laguna beachfront. Located in the main BTDC complex, the Arwana is not your typical restaurant. The open air kitchen makes a show of the food being prepared and there is also a live seafood aquarium where you can select the seafood you want for the night. Known for its calm ambience, impeccable service, BBQ and beautiful environment, Arwana restaurant is a perfect place for a romantic dinner.
Location: Laguna, Jalan Nusa Dua
5 Things To Do In Karangasem Regency Bali For A Perfect Holiday!
3.Pirates Bay Bali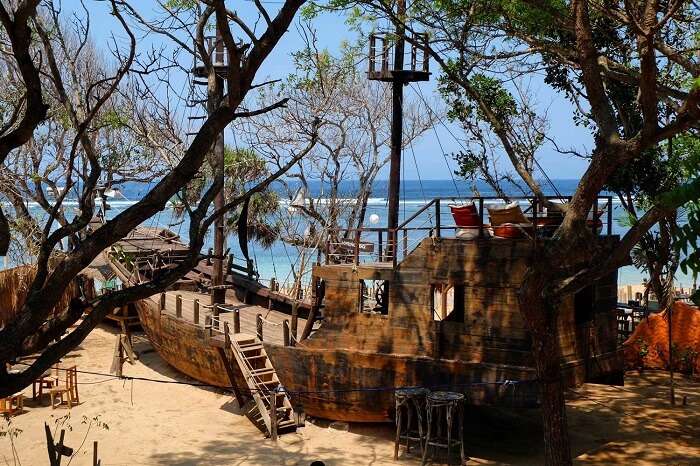 This is one of the only restaurants in Nusa Dua area, near the bay. It is perhaps marked clearly by the mock pirate ship that sits in the sand right there. The open air bamboo lookout towers are only topped by pirate themed kitchens and menus and servers who talk the pirate talk. Obviously a great place to bring the family, the place is best known for its amazing seafood, including grilled baby lobsters, crabs as well as calamari and prawns. If you are on a family vacation and craving some seafood, there is no better place than Pirates Bay Bali.
Location: The Bay Bali, BTDC Area
10 Best Restaurants In Nusa Dua That Offer The Most Lip-Smacking Indonesian Cuisines
4.Dava Steak And Seafood Restaurant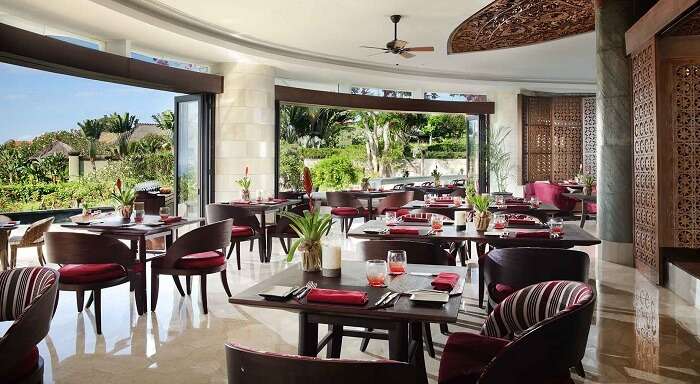 Another excellent steakhouse, yet unquestionably exquisite, and indeed, expensive, Dava highlights a chic setting, breathtaking views and a rich stylistic layout. This modern eatery specializes in ravishing steaks, yet also serves the freshest fish cooked to your enjoying, so you can make sure you won't leave the place without eating anything. DAVA's wine offering includes an Enomatic wine distributor, welcoming you to enjoy a few distinct wines in just one night. It is considered one of the best seafood restaurants in Jimbaran.
Jimbaran Bay is celebrated for its fish beachfront resorts giving magnificent dusk sceneries. If you want to treat your taste buds with some deliciously crisp prawns and other seafood delicacies with traditional Bali sauces, you can choose any of the resorts along the Jimbaran beach. Apart from food offerings, Jimbaran rocky cliffs south of the bay offer fantastic dusk mixed drink venues.
Location: Ayana Resort and Spa, Bali
10 Top Restaurants In Jimbaran Bay To Indulge In The Finest Cuisines That Indonesia Offers!
5.Dcost Seafood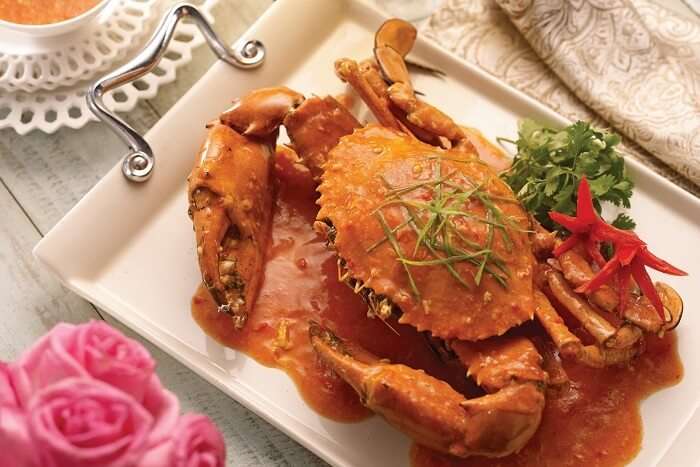 There is no place in Bali like Denpasar for the freshest seafood, and DCost Seafood serves some of the most authentic dishes to taste when in Bali. The restaurant is known for its unique approach to dining, offering you a superb selection of Indonesian seafood dishes in a casual canteen-style layout. If you are looking for the best restaurant in Denpasar for affordable, high-quality food, DCost Seafood is the number one spot. With seafood specials and all-you-can-eat buffets in a no-frills setting, there is no place quite like it in the city. Fish fillet with mango sauce, fried whole crab with salted eggs and black pepper sauce are some of the must-try dishes here.
Location: Jalan Raya Puputan No. 88, Renon
6 Best Restaurants In Denpasar To Treat Your Taste Buds To Indonesian Delights
6.Sardine Restaurant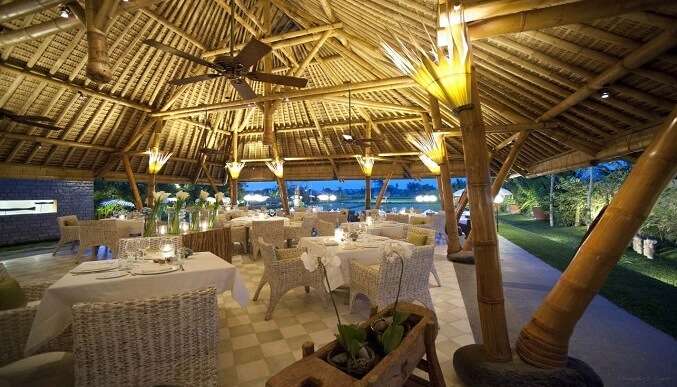 Allowing visitors to enjoy their scrumptious meals with magnificent views of the rich rice paddy, Sardine restaurant is one of the finest dining spots in Bali. The snowy white walls, alfresco platforms, lush green bamboo gardens, surreal ponds, and Balinese-garden themed decor enables visitors to have an impeccable dining experience. With the changing menu, guests get to devour a variety of delicious delicacies.
Location: Jalan Petitenget 21, Kerobokan, Seminyak
3 Serene Places To Visit Near Balai Gili Bali In November For A Relaxing Getaway!

7.Ah Yat Abalone Seafood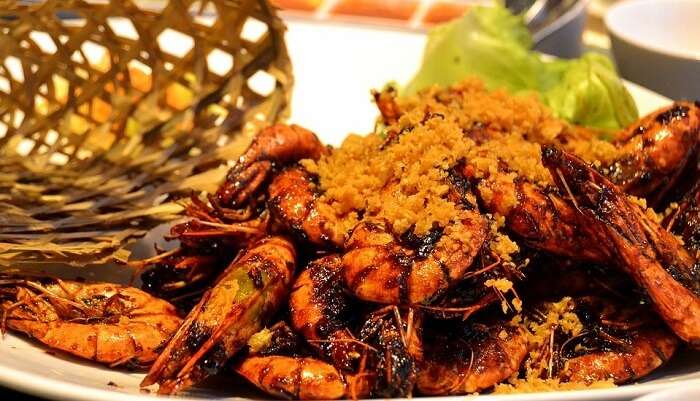 Offering one of the delicious Chinese seafood to guests, Ah Yat Abalone is a five-star restaurant that is known for its authenticity. This restaurant enables the customers to devour delectable delicacies while dining in a modern setting. The menu served in Ah Yat Abalone spoils the customers with a variety of choices between grilled, steamed, fried, or barbequed options along with choices of mouthwatering Asian sauces.
Location: Rimba Jimbaran Bali, Jalan Karang Mas Sejahtera, Jimbaran
8.Crystal Blue Ocean Grill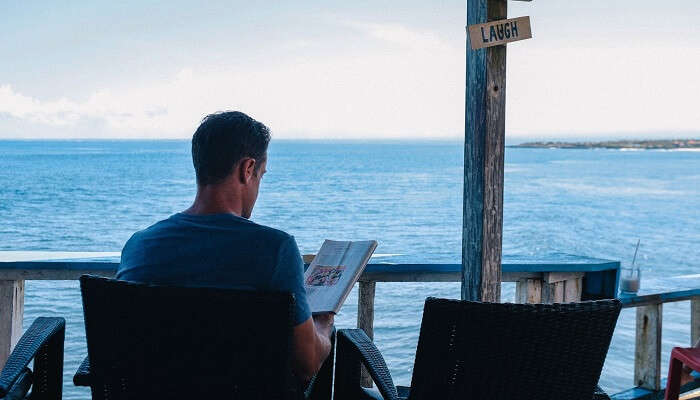 Housing in the five-star Samabe Bali Suites and Villas, Crystal Blue Ocean Grill is a premium restaurant that offers magnificent views of the ocean spread as far as the eye can see. Visitors can indulge in a romantic dinner under a starry sky with a gentle breeze brushing on their skin. The Sun setting far into the ocean provides a magnificent backdrop that is nothing less than a cherry on top.
Location: Samabe Bali Suites & Villas, Jalan Pura Barong-Barong Sawangan, Nusa Dua
3 Exciting Places To Visit Near Bali Safari And Marine Park Bali For 5 Days Trip!

9.Crab Bar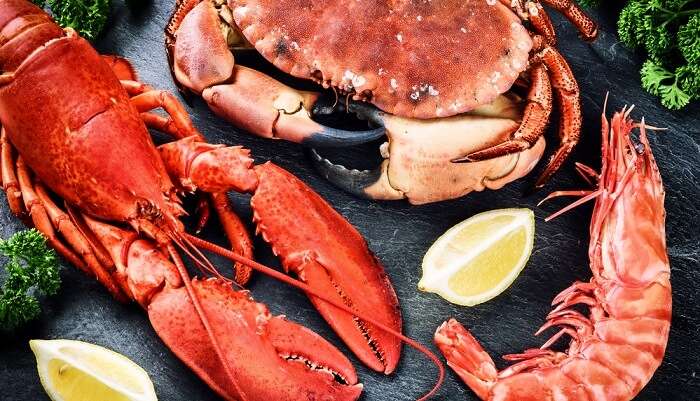 Serving Louisiana-inspired seafood to the guests, Crab Bar is surrounded by the comfortable and relaxing vibes. This restaurant provides a perfect setting to enjoy a meal with friends and families. The cocktail bar, comfortable sofa seating, views of the street, and delectable crabby delights blankets this restaurant in a laid-back atmosphere.
Location:JalanBatubelig 106, Seminyak
10.Jimbaran Seafood Cafes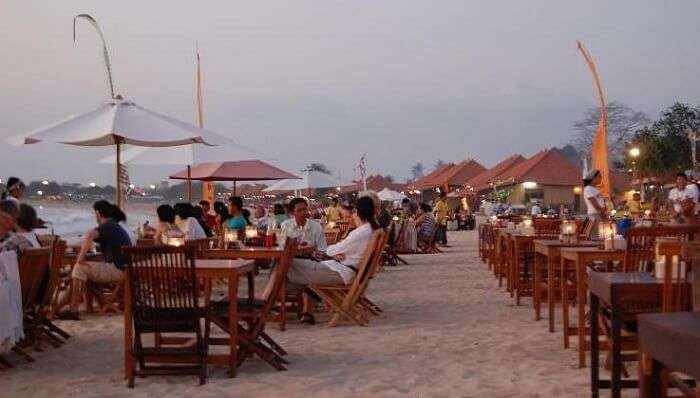 Taking guests on a paradisiacal culinary journey, Jimbaran Seafood Cafes are must-visit places for all the seafood lovers out there. Sitting at the beachfront, some of the amazing features of these cafes include delicious grilled seafood, candlelit tables, and the views of floating lights emerging from the fishing boat lanterns on the ocean as the sun sets, making it a delightful experience.
Location: Jalan Pelabuhan Benoa No. 8, Denpasar
3 Awesome Places To Visit Near Finns Beach Club Bali In June For A Cozy Vacation!

Found the list of seafood restaurants in Bali attractive? Bali has a lot of options for you if you are a seafood lover. Restaurants like Dcost Seafood, Dava Steak And Seafood Restaurants, Pirates Bay are some well-known restaurants in Bali. Apart from seafood, Bali has a lot more to explore like its beautiful beaches, temples and a lot of amazing activities like surfing, snorkelling and scuba diving. Now that you know so much about Bali, don't hold back! Plan an excursion to Bali and experience its cosmopolitan culture. Don't forget to taste the authentic Balinese food, it is one of the best cuisines in the world.
---
Looking To Book An International Holiday?
Book memorable holidays on TravelTriangle with 650+ verified travel agents for 65+ domestic and international destinations.
---
div.nav-links {
display: block;
float: left;
width: 100%;
padding: 0 20px 10px;
}
div.nav-links a {
display: inline -block;
float: left;
margin-right: 4px;
font-size: 13px;
webkit-box-sizing: content-box;
-moz-box-sizing: content-box;
box-sizing: content-box;
-o-text-overflow: clip;
text-overflow: clip;
text-decoration: none !important;
margin-top: 5px;
border: 1px solid #c8c8c8;
font-style: normal;
border-radius: .25em;
padding: .2em .6em .3em;
line-height: 23px;
}
div.nav-links a:hover {
background-color: #009688;
color: white;
}
Comments
comments