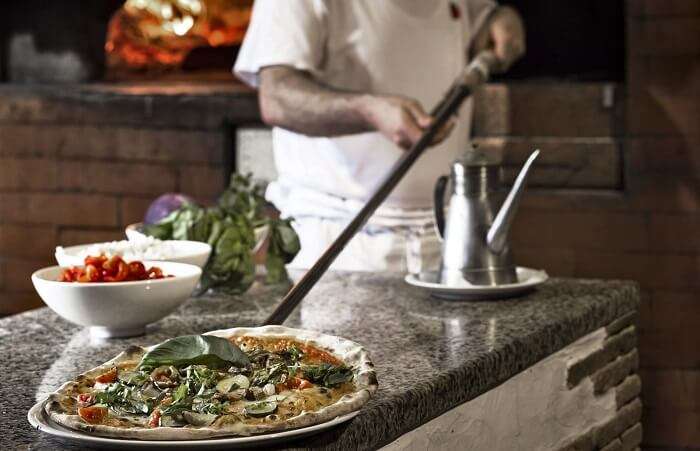 When you are in Bali, one of the places you must make time for is Denpasar. And what is one of the best things to do when you are there? Try to relish the food of course! Restaurants in Denpasar cater to everyone's taste and are guaranteed to satiate any craving you have. Although you will find that the restaurants in Bali's provincial capital city mostly serve traditional and regional Indonesian dishes, there are a number of great eateries that put up a variety of international dishes on the table.
6 Best Restaurants In Denpasar
While you gear up to treat your taste buds to the culinary delights in the capital city, take a look at the top restaurants in Denpasar that you must check out during your stay.
1. Warung Gula Bali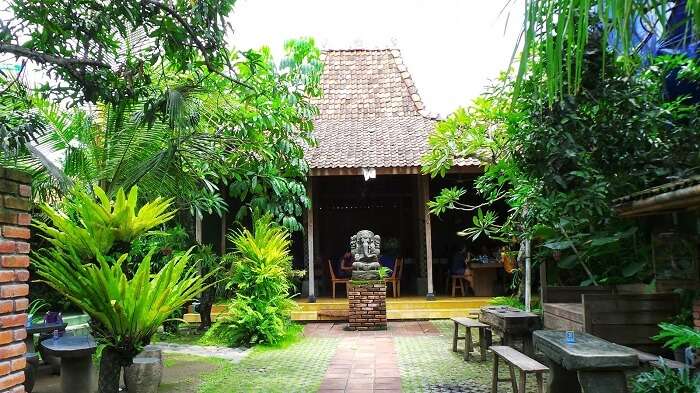 If you want to sample what the locals call heritage cuisine while you are in Denpasar, Warung Gula Bali is the place to go. The restaurant serves amazing tossed vegetables, delicious seaweed salads with fish stock, and crunchy Balinese snacks and desserts that you will hardly find anywhere in Bali. Located in the upscale Renon area, Warung Gula Bali is a small hidden gem at the end of an alley, far from the hustle and bustle of the city. If you want to taste the best Balinese cuisine, this is definitely the restaurant to go.
Location: Jalan Merdeka II, Renon
Opening Hours: 08:00 am to 05:00 pm
Price: Starting from IDR 5,000
Must Try: Ketupat rice cakes in peanut sauce, and traditional desserts like bubur sumsum smooth rice porridge, Kolak, mashed steamed cassavas, and daluman glass jelly drinks
Suggested Read: Top 10 Indonesian Food Delights That Must Be On Every Foodie's List
2. DCost Seafood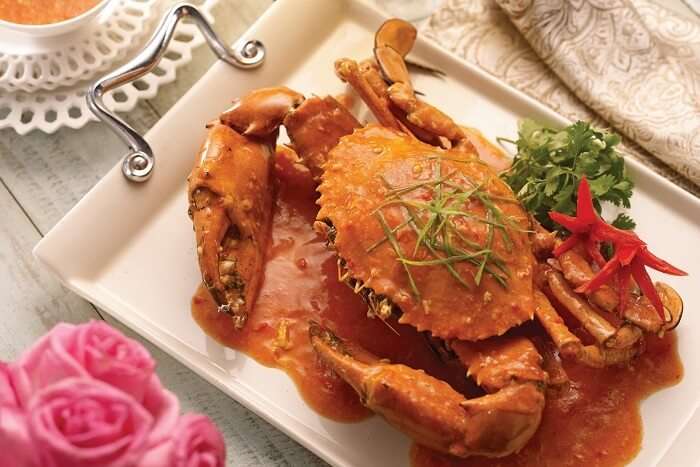 There is no place in Bali like Denpasar for the freshest seafood, and DCost Seafood serves some of the most authentic dishes to taste when in Bali. The restaurant is known for its unique approach to dining, offering you a superb selection of Indonesian seafood dishes in a casual canteen-style layout. If you are looking for the best restaurant in Denpasar for affordable, high-quality food, DCost Seafood is the number one spot. With seafood specials and all-you-can-eat buffets in a no-frills setting, there is no place quite like it in the city.
Location: Jalan Raya Puputan No. 88, Renon
Opening Hours: 11:00 am to 10:00 pm
Price: IDR 5,000 to IDR 85,000
Must Try: Fish fillet with mango sauce, fried whole crab served with salted eggs-and-black pepper sauce
Suggested Read: 18 Vibrant Festivals In Indonesia That Showcase The Country's Culture
3. Babi Guling Chandra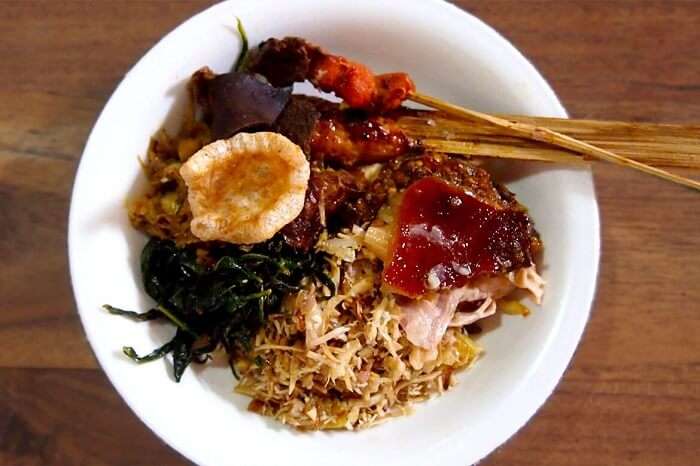 If you want to taste a pork feast that this part of Indonesia is famous for, you should make your way to Denpasars main Simpang Enam roundabout. Babi Guling Chandra is a busy restaurant that is one of the few in the citys Jalan Teuku Umar that serves babi guling, Balis favorite traditional dish. Although it has evolved into a landmark that caters to visitors to Denpasar rather than the locals, the restaurant maintains its traditional presentation of the famous dish. This is one of the best restaurants in Denpasar due to the excellent food and the fast service. Babi Guling Chandra serves mouth-watering dishes that are rich in spices and flavor, giving you an ethnic Balinese treat every time you visit.
Location: Jalan Teuku Umar 140, Denpasar
Opening Hours: 10:00 am to 09:00 pm
Price: Starting from IDR 45,000
Must Try: Rice dish topped with pork slices, and served with sate lilit that is a satay wrapped in Balinese style, and the traditional lard soup
Suggested Read: 13 Things To Do In Denpasar For A Fun-Filled Vacation In Bali In 2022
4. Il Pomodoro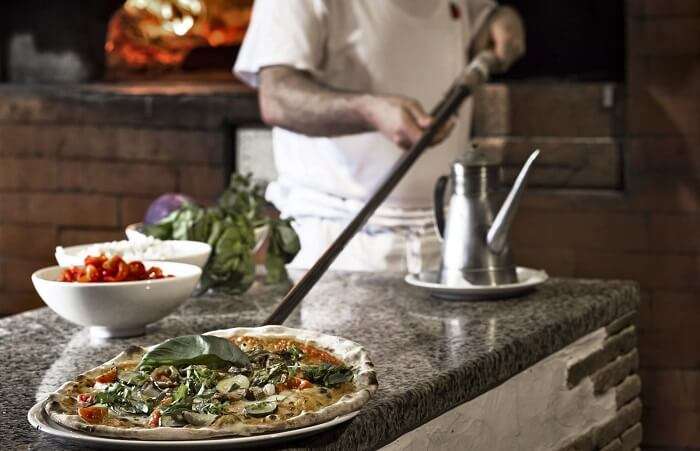 One of the best restaurants near Denpasar, Il Pomodoro is famous for its Italian food, offering a wide selection of pizzas and pastas, and do not forget to order a delicious macchiato. Set on the outskirts in the western Denpasar, Il Pomodoro is a family-friendly eatery with modern Italian design. Il Pomodoro is a great place when you want to get away from the busy traffic of Jalan Gatot Sarda. Its menu and recipes were conceptualized by a chef from Italy, offering you an array of top-quality, authentic Italian food.
Location: Jalan Gatot Subroto Barat No. 371, Denpasar
Opening Hours: 08:00 am to 10:00 pm
Price: IDR 4,000 to IDR 30,000
Must Try: Pizza Venetiana, thin-crust Pizza Sarda topped with generous slices of pepperoni; try one of its many delicious gelatos
Suggested Read: 6 Best Ubud Resorts To Make The Most Of Your Tropical Vacation In Indonesia!
5. Warung Leko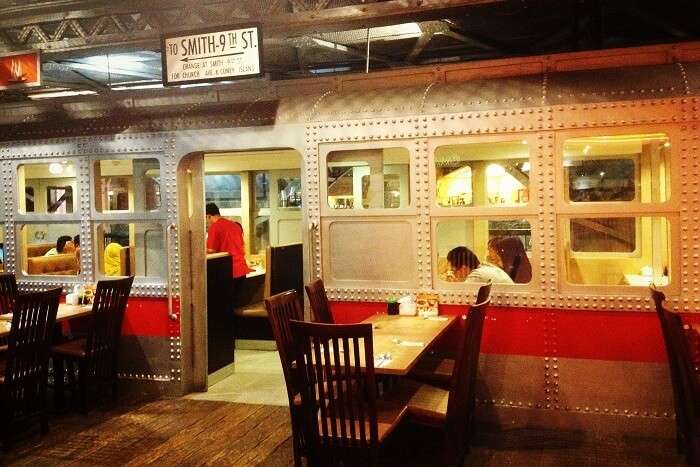 Are you a beef lover- Then you are in for a treat in one of the best restaurants in Denpasar that is famous for its beef dishes. Located in the dining destination area of Renon, Warung Leko specializes in beef ribs prepared in a variety of choices and served with sambel korek, the restaurants signature spicy chilli dips. You can order perfectly-cooked, tender fried or grilled beef ribs or opt for steaks, chicken, prawn, meat fritters and tripe. When it comes to beef, Warung Leko offers about 30 different preparations, including soups. If you have a hankering for beef while in Bali, head to Denpasars top beef joint.
Location: Jalan Cok Agung Tresna No. 110, Renon
Opening Hours: 10:00 am to 10:00 pm
Price: Starting from IDR 36,000 per portion
Must Try: Grilled beef ribs with a signature sambel korek of your choice, oxtail soup, meat fritters with a chilli dip
Suggested Read: 10 Best Villas In Nusa Dua For A Luxurious Indonesian Vacation
6. Ikan Bakar Cianjur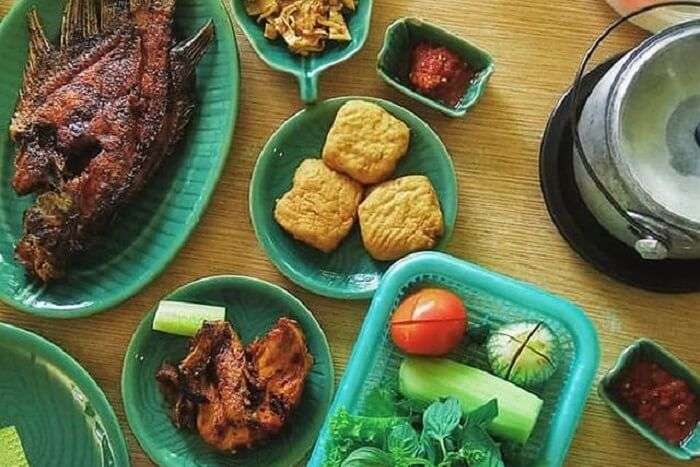 When it comes to authentic Indonesian cuisine and Denpasar food, there is no place quite like the always-busy Ikan Bakar Cianjur. It serves mostly Javanese and Sudanese dishes that are known for their fresh, healthy ingredients. Although the restaurants name implies that it specializes in grilled fish, you will find an extensive menu that offers delicacies like oven roasted lamb, nasi liwet a fragrant rice dish cooked with coconut milk, baked, grilled and fried fish served with different selections of sambal sauces. Because Ikan Bakar Cianjur is so popular, it is always busy, but you will find it worth the wait once you taste the food!
Location: Jalan Kapten Cok Agung Tresna, Renon
Opening Hours: 08:00 am to 11:00 pm
Price: IDR 10,000 to IDR 75,000
Must Try: Nasi liwet with grilled or baked fish and a sambal chilli sauce, beef rib soup, and kambing oven oven-roasted lamb
Further Read: 7 Best And Most Vibrant National Parks In Indonesia That Take You Into The Wild!
Whether you are looking for restaurants in Denpasar airport or inside the beautiful city, you will not be disappointed by the number of choices available. From cozy, casual corners to fine dining restaurants, satisfy your craving at city's superb eateries on your next trip to Bali with your loved ones.
---
Looking To Book An International Holiday?
Book memorable holidays on TravelTriangle with 650+ verified travel agents for 65+ domestic and international destinations.
---