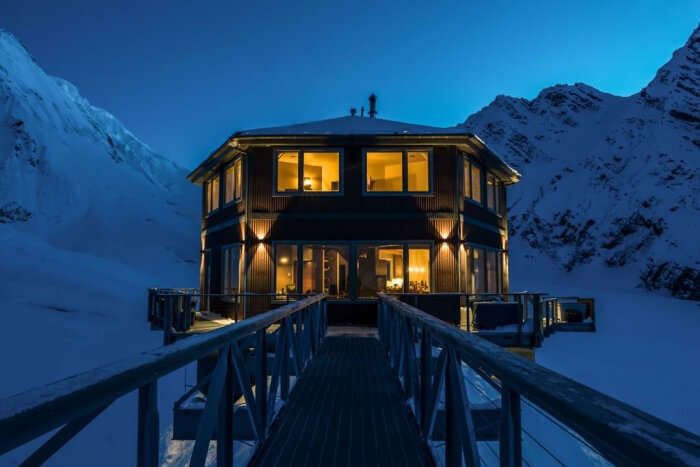 The Denali National Park in Alaska is no more meant only for the adventure-seekers, a new luxury resort is coming to this pristine region for the leisure travelers. This resort is to be opened in February, allowing you a snuggle in the lap of nature, as you sink the in the very essence of the beauty of glacier that surrounds. The Sheldon Chalet features way beyond a plush bed and concierge.
The tariff ($2,300 per person/night onwards on double sharing basis), other than the stay, includes sauna access, meals, beverage, and a unique flightseeing tour, as a mode of reaching the property. To top it all, you can request for customized experiences as well. The Observation Deck adds further charm to your Aurora Borealis viewing experience, as it gets coupled with champagne.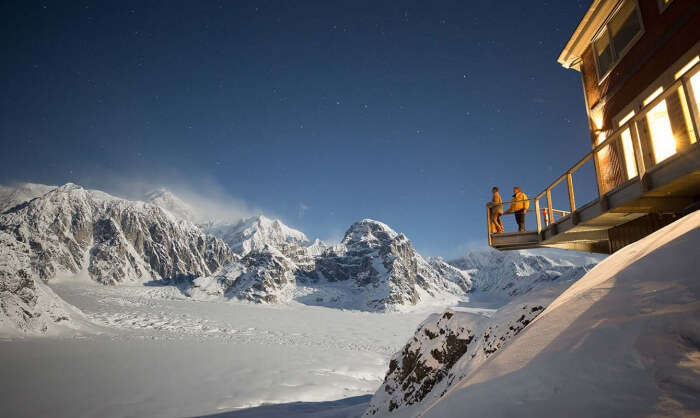 The resort is located on an exposed hilltop, enveloped with glaciers all around, which is also called Nunatak. At an elevation of 6,000 feet, this Nunatak borders Denali National Park. There are indeed many activities you can indulge in right from skiing to Ruth Glacier snowshoeing expeditions.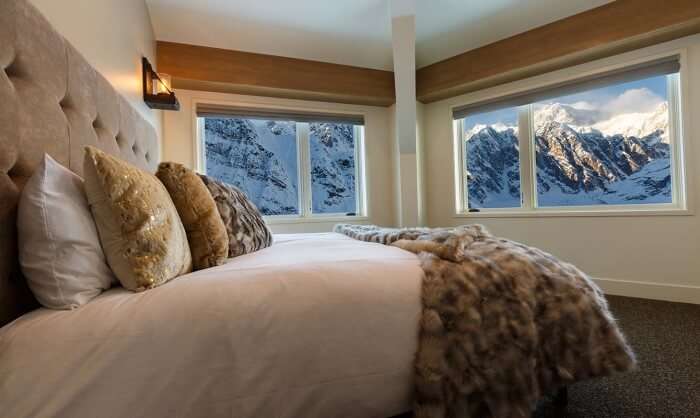 There are five guest rooms, each with double-occupancy capacity. The rooms allow a panoramic view of the Alaskan range covered in snow. The showers come with curated spa products for the guests. However, when you're leaving for this resort make sure you inform your loved ones that there's going to be network coverage, neither internet facilities. One of the operators of Sheldon Chalet, Marne Sheldon, says this is an aspect of luxurious disconnecting. But honestly, there will not be a single moment you'll miss all of this, as there is so much to look forward to, including the luxurious dine-in area where you can feast on local Alaskan delights.
Further Read: Alaska Cruise Tours: The Most Scenic Cruise To Tame The Pacific Ocean