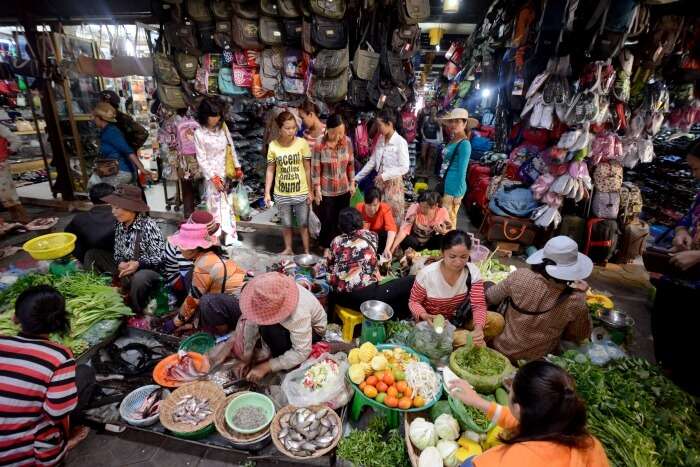 Battambang has been experiencing an increase in tourists from all over the world past couple of years now. It is known for being a gorgeous city and the has become popular among tourists who love shopping in Battambang. Battambang is a perfect place for shopaholics. People shop at places they visit to usually collect souvenirs to take back as a memory of the place. Even friends and relatives expect one to bring something for them when they return from the trip. Let's have a look at the top few places one could shop at when traveling to Battambang.
9 Places For Shopping In Battambang
Shopping in Battambang Cambodia can be confusing if one doesn't know where to go shopping in Battambang. So to ease it up for all our readers, we have listed some uber cool places to shop. Check them out!
1. Borey Thmey Mall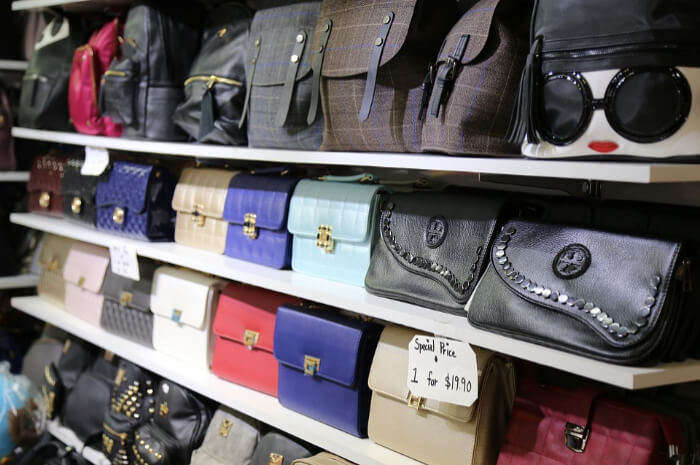 It is the 1st shopping mall in Battambang. The local traders are trying a lot to compete with the US $18 million centers. Borey Thmey mall is a four-story mall in Svay Pore Commune in Battambang. Till now 80% of the space of Borey Thmey Mall is sold out and traders have opened shops in the mall. The mall is offering many new facilities and a unique experience to the customers but still the local vendors of the city of Psar Nath Market, and also Boeung Chhok market is not at all worried about it. People believe that these malls are only for high-class people, but it is very useful to people of all classes.
Location: 3 Road no. 3, Krong Battambang, Cambodia
Must Read: 6 Mesmerizing Places To Visit In Battambang To Enjoy A Thai Vacation On Budget!
2. Phare Ponleu Selpak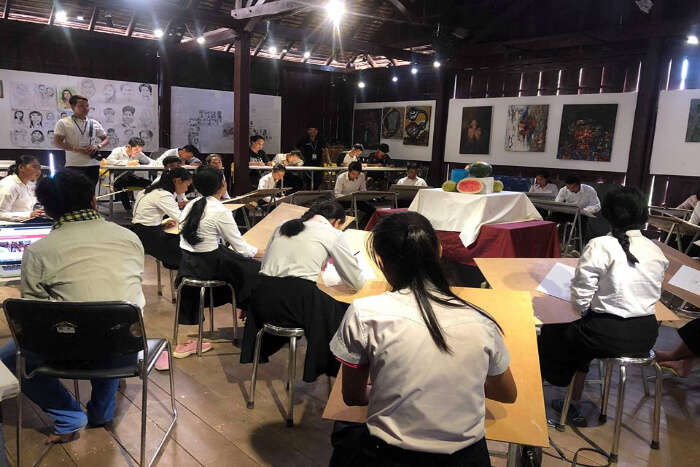 Image Source
A person cannot deny the original and totally unique work of an art student of Battambang at the Phare Ponleu Selpak. You can take a visit to the school at any time of the day and also take a look at the gallery which has been built inside Khmer wooden villa. A person could watch the students who are working and select anything they like from the creations of the students which are for sale. It might even happen that you pick up a piece of an artist who is going to be the star in future.
Location: Anh Chanh Village, Ochare Commune, Battambang.
3. Bric-a-Brac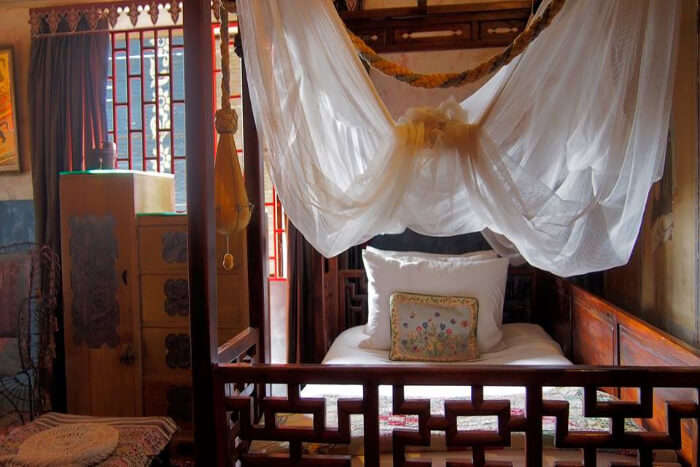 Image Source
It is a unique B&B shop which is run by Morrison Polkinghorne who is an Australian textile designer and Robert Carmack who is an American food writer. This duo displays the things that they have brought from different countries around the world in their attached showroom for design. It includes pillows with antique Irish linen which is hand-embroidered with Burmese days of the week. There is also a small caf- on this site, and they also have a stock of cosmetics of natural Bodia from Phnom Penh.
Location: 112 Road no. 2, Krong Battambang, Cambodia
Suggested Read: Top 8 Restaurants In Battambang Where You Will Have A Gastronomical Delight
4. The Lonely Tree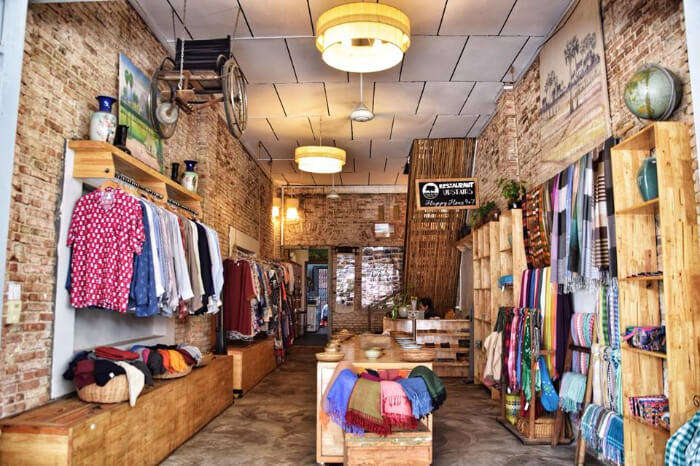 Image Source
They have a wide range of clothes for females with many beautiful dresses which are made from Traditional Cambodian scarves, some excellent shirts and also kramas. There is also a huge collection of jewelry to choose from. There are many options available from which a person gets to choose.
Location: No. 56, Street 2.5, Krong Battambang, Cambodia
Suggested Read: 9 Peachy Things To Do In Battambang, The City With The Bamboo Train!
5. La Fabrik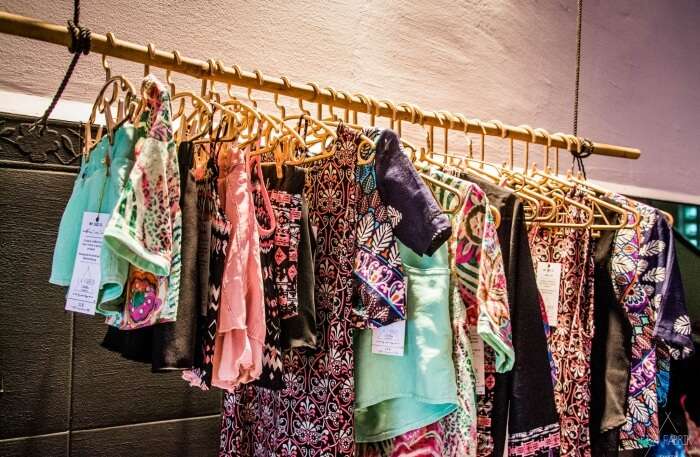 Image Source
It is a French-owned place with an excellent collection of accessories and modern jewelry which has a bohemian' feel. There is also a stock of various food products like jams, spices, oils, etc. and some cosmetics also like natural soaps and sugar scrubs. Safe to say, shopping in Battambang can cater to all your shopping needs. Not just souvenirs but many other things too.
Location: 65 Street 2.5, Krong Battambang, Cambodia
6. The jewel in the Lotus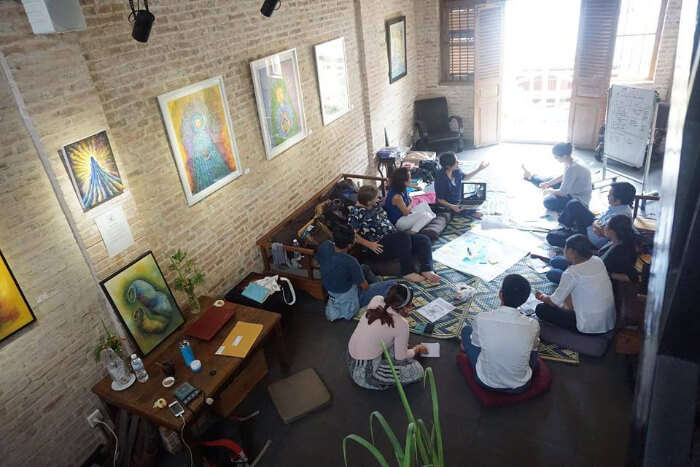 Image Source
This is one of the most interesting and most amazing stores in the whole town. It is known as the emporium of underground comics and strange items in Battambang. This place for shopping is totally unique, and it is filled with comics, zines, photographs from Southeast Asia, SubGenius paraphernalia and also different types of novelty toys. It has been linked to a social enterprise, and there is also a tiny caf- upstairs.
Location: 76 Street 2.5, Battambang
Suggested Read: Battambang Nightlife: Top 7 Bars & Pubs Where 'Tonight's Gonna Be A Good Night' Always
7. Psar Nath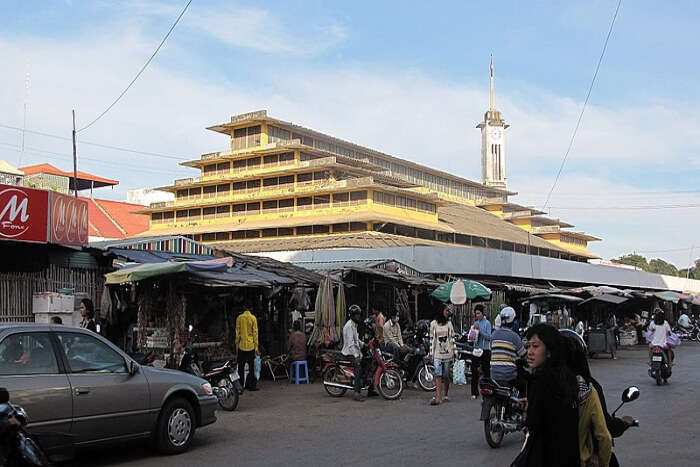 Image Source
It is an excellent local market. A person could find fresh food, tools, homewares. The pieces and items which are available here are imported from China, and all the items are unique. There is the latest tat from China also available in Psar Nath. This store caters to clothing for women along with accessories and jewelry. There are various items available for sale upstairs, and it is the perfect place for people who want to buy products with bargaining.
Location: Street 3 and Street 113, Battambang
8. Human Gallery Joseba Etxebarria Photography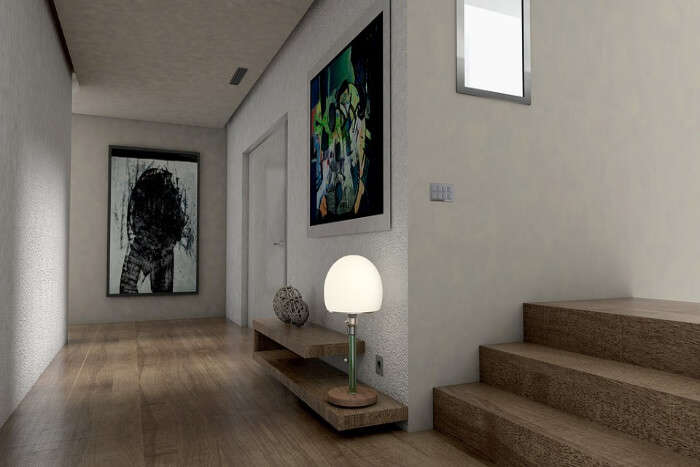 Image Source
This gallery brings together the best portraits of photographer Joseba Etxebarria which are taken by him when he went on a trip around the world. There are several postcards, books, and pictures also stored here, and they are not for sale. This gallery is located on the 1.5th street in Battambang. It is located in an old house which is more than 100 years old, and this place is made comfortable for people to enjoy the photographs. While going through the gallery, a person could even try the Cambodian Coffee, different spirits or a glass of French wine and also the famous natural smoothies. This gallery contributes 20% of the income of the sale of posters, photographs, books, and even postcards. It is the best place for shopping.
Location: Street 1.5, Next to Smokin Pot Restaurant, Battambang
Suggested Read: 10 Top Churches In Cambodia That'll Add More Bliss & Beauty To Your Trip
9. Romcheik 5 Art Space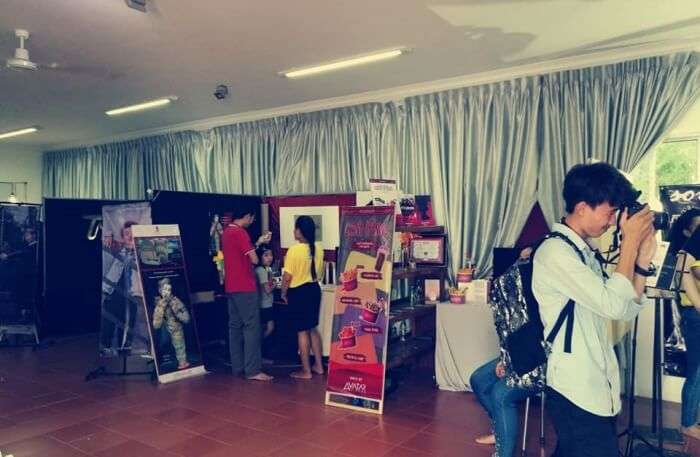 Image Source
Romcheik 5 is in the list of top 10 best independent spaces of art in the whole of Southeast Asia. It is located in Cambodia. This space was started by four young adults, and it was, first of all, started in the form of a studio with the help of a donor. In 2015 this space was extended, and an art gallery was made from it. In the year 2018, the art gallery was converted into a museum with artworks of various artists. It shows a great collection of artwork.
Location: 201 Rue, Romcheik 5, Battambang
Further Read: The 8 Best Museums In Cambodia For An Insight Into The Country's History
There are a few shopping malls in Battambang. Battambang is developing quick and will soon have more places to attract tourists from all over. This is a useful guide for those who are interested in shopping in Battambang. One would find this guide very helpful because they wouldn't have to go in search of places for shopping if they have this guide handy, making their trip to Cambodia hassle-free.
People Also Read
Shopping In Hanoi Shopping In Cambodia Shopping In Laos
---
Looking To Book An International Honeymoon?
Book memorable honeymoon on TravelTriangle with 650+ verified travel agents for 65+ domestic and international destinations.
---