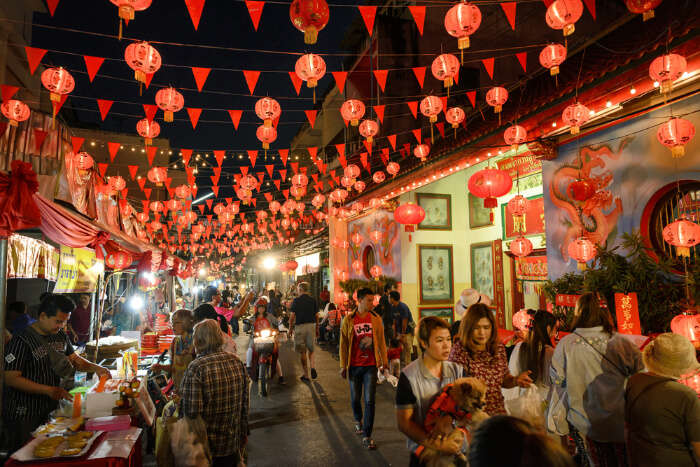 Thailand is a country that is well renowned for shopping among tourists all over the world. For travelers that love taking back home something exclusive to Thailand, the best idea for them is to do shopping in Chiang Mai. With a wide variety of artesanal products, unique souvenirs, and creative gift items, shopping markets in Chiang Mai attract a lot of foreign customers.
Places to go for Shopping In Chiang Mai
Since Chiang Mai is a city located in Northern Thailand, subtle differences in the culture, values, and practices can be found as compared to the Southern part of Thailand. The city gets a ton of tourists as travelers make the journey to Chiang Mai and get treated to a lot more hand-made products, gift items made right in front of them. With a look into the shopping options in this part of the country, this Chiang Mai shopping guide will save you a lot of fame and money.
1. The Sunday Walking Street In Chiang Mai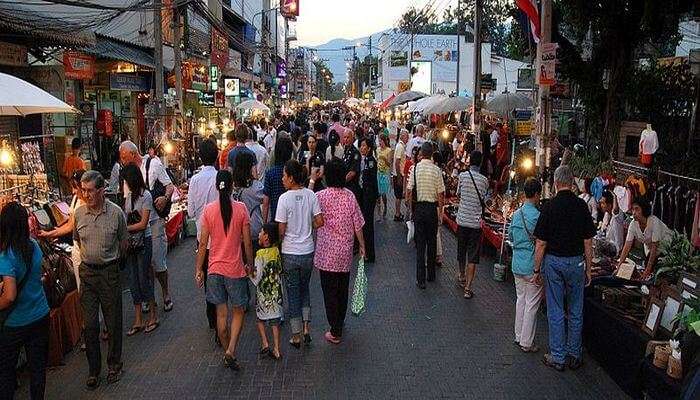 Arguably the most popular market in Chiang Mai- the Sunday Walking Street is a crazy thrill ride that invokes your senses and takes them into overdrive. Be it shopping for souvenirs and essentials, or trying out local food- there are hardly any places in Chiang Mai that can pull off a better show than this bustling market. The market is symbolic to the roots of Thailand which are lively, delightful, and the best way to immerse in the local culture.
Timings: 4 pm to midnight (Sundays)
Must Read: 10 Chiang Mai Temples That One Must Visit For A Spiritual Detour!
2. Wualai Walking Street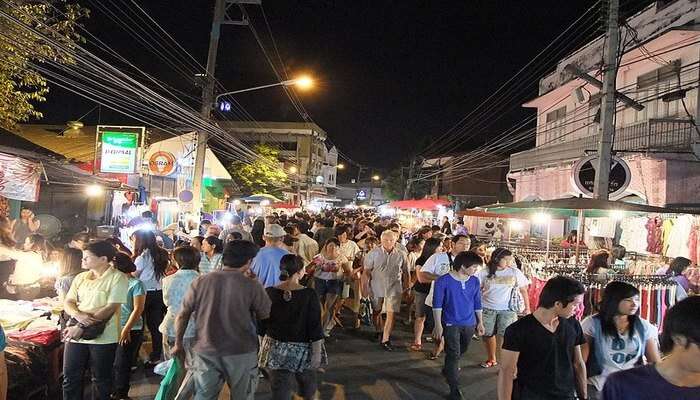 A smaller version of the Sunday walking street market, Wualai Walking Street market is held near the old city walls on every Saturday. The market, as usual, is known for all the must buy things in Chiang Mai like it's great street food, creative souvenirs, and pretty artistic handicraft work that you would otherwise not find so easily at any normal tourist destination.
Timings: 5pm to 11pm (Saturdays)
Suggested Read: Chiang Mai Trekking: 10 Sites That Serve As An Antidote To Your Adrenaline Rush In Thailand
3. Central Airport Plaza Chiang Mai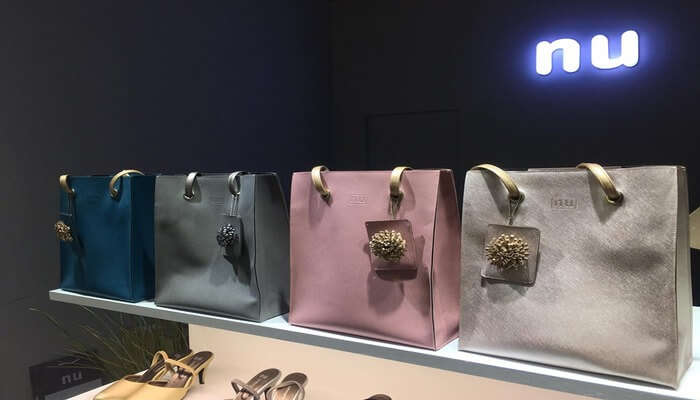 There are a few high quality shopping malls in Chiang Mai for travelers who are on the lookout for international brands. Since it is very close to the airport, travelers can visit this mall for last minute shopping while winding up their stay in Chiang Mai. The most visited shops in this mall are the authentic handicraft shops which are unique to the Northern part of Thailand.
Timings: 10:30am to 9pm (Monday- Friday); 10 am to 9pm (Saturday- Sunday)
Suggested Read: 10 Places To Visit In Chiang Mai For Getting Close to Nature and Your Spiritual Self!
4. Kad Suan Kaew Mall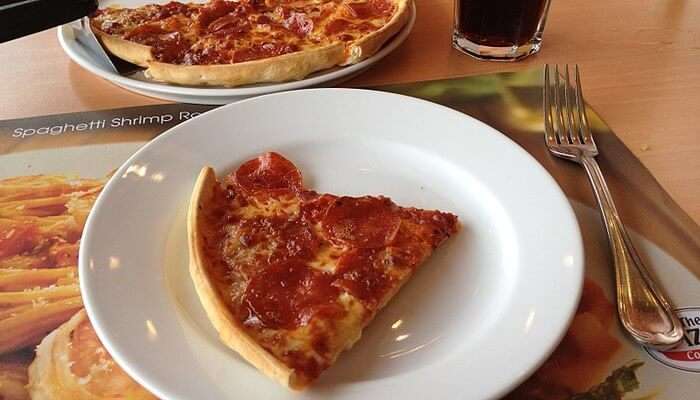 Another modern shopping centre in Chiang Mai, Kad Suan Kaew is one of oldest and most renowned shopping malls in Chiang Mai. Another attraction to Kad Suan Kaew is the night market held within the premises of the mall. Travelers can be assured of an excellent gastronomic experience as inside the mall there are plenty of cheap and delicious food outlets that have running successfully for more than a decade.
Timings: 11am to 9pm (Monday to Friday); 10am to 9pm (Saturday-Sunday)
Suggested Read: Chiang Mai Nightlife: 10 Best Places To Visit For Witnessing The City's Livelier Side
5. Ton Lamyai Market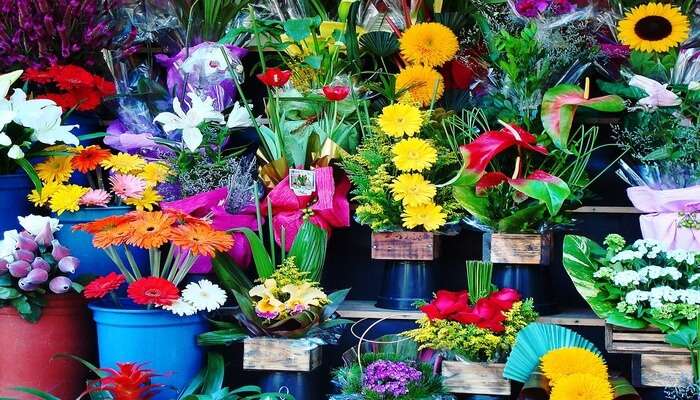 If travelers are looking for a good flower shop in Chiang Mai, it is most likely that a local resident will guide them towards Ton Lamyai Market. Located right next to the Talat Warorot Market, Ton Lamyai has two parts- one part belonging to the artistic florists, and the other to the handicraft and garments shops. An additional delight for customers while shopping in Chiang Mai in this market is the omnipresent fragrance of Jasmine in the narrow alleyways of the market.
Timings: Open 24 hours
Suggested Read: 10 Chiang Mai Resorts: Treat For One's Body & Soul In Thailand
6. Bor Sang Village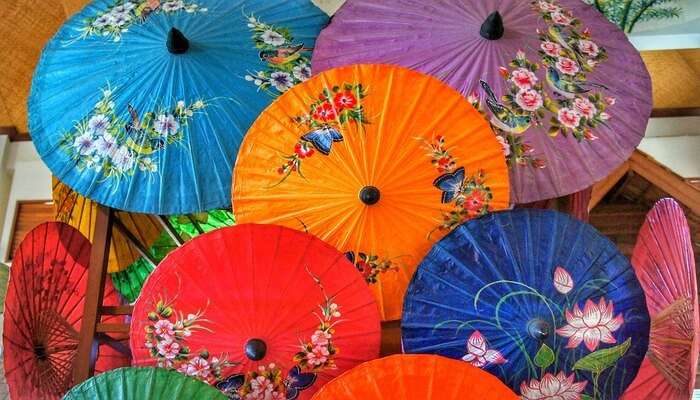 Situated on the outskirts of Chiang Mai, Bor Sang Village is a crafts market that is famous for paper-umbrella artisanry and craftsmanship. It's hard for travelers to miss noticing their arrival into this tiny village located on the outskirts, as on both sides of the road they will shops have decorated their front entrance and window with colorful paper umbrellas of different shapes and sizes. Since it is a renowned crafts market, all of the products here are made by hand and the paper used in it comes from the locally grown Mulberry Tree.
Suggested Read: 10 Best Things To Do In Chiang Mai For A One-Of-Its-Kind Holiday Experience In Thailand!
7. Warorot Market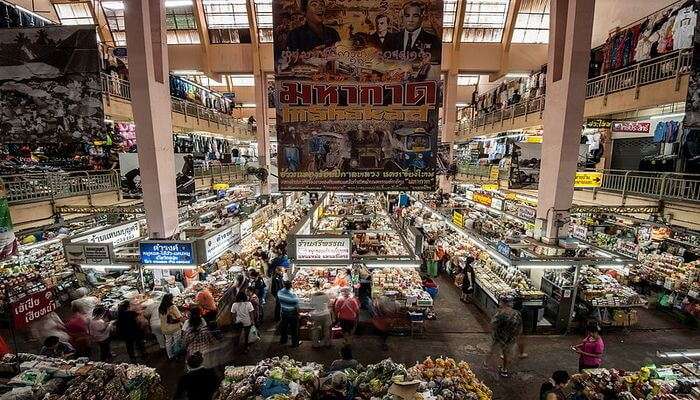 Like any Chiang Mai shopping guide, we would not dare exclude the famous Warorot Market from our list of places for shopping in Chiang Mai. Foodie travelers should sit up and take notice, as this market is notoriously popular for some of the most creative and delicious street food available in Thailand.
At the food stalls, the most commonly consumed dishes are Sai oua (grilled sausage), Nam prik (red and green chilli dip), and Cap Moo (Crispy pork skin).
Shopping in Chiang Mai is almost like an involuntary experience for travelers as the easy going nature of the city and the warm and welcoming people make tourists feel right at home. With a good mix of handicrafts, souvenirs, and an abundance of gift items- Chiang Mai sure does a great job in tempting visitors to dig into their pockets and take something of value from this laid-back and charming city.
Timings: 6am to 7pm
Further Read: 8 Museums In Thailand That Will Walk You Through The Lesser Known Historical Past
Cherish the unfiltered tapestry and vibrant surroundings of Chiang Mai with your loved ones. Book a trip to Thailand via TravelTriangle to satisfy the shopaholic streak inside of you.
People Also Read:
Shopping In Pattaya Shopping In Phuket Thailand Shopping
---
Looking To Book An International Holiday?
Book memorable holidays on TravelTriangle with 650+ verified travel agents for 65+ domestic and international destinations.
---