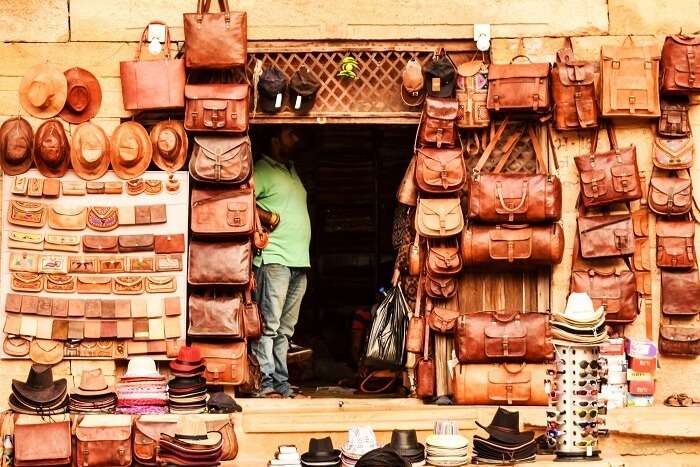 Unlike shopping malls, high-end boutiques, and designer labels that we find in metropolitan cities, shopping in Jaisalmer offers a completely unique experience to all the travelers alike. Taking you through the rustic charm of the Golden city, these famous five street markets in Jaisalmer enable the shopaholics to relish the essence of the ancient Rajasthani culture, for which travelers from all across the world flock to this colorful paradise.
Top 5 Shopping Markets In Jaisalmer
5. Manak Chowk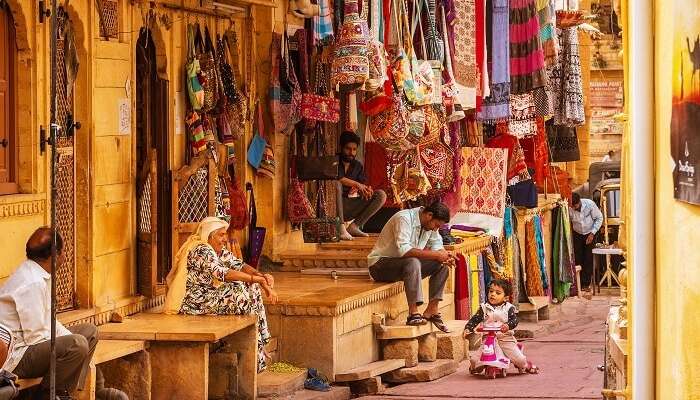 Suggested Read: Jaisalmer Fort: The Sonar Quila In The Golden Desert City
Though the shops at Manas Chowk may be small in size, there is no dearth of shapes, colors, and variety of the souvenirs that you can buy here. Be it the traditional clothes, the colorful handicrafts, the attractive bags, or the locally-made leather items, shopping in Jaisalmer will be a never-ending experience for you on the streets of Manas Chowk.
Location: Amar Sagar Pol, Jaisalmer
Timings: 10 AM to 8 PM
4. Pansari Bazaar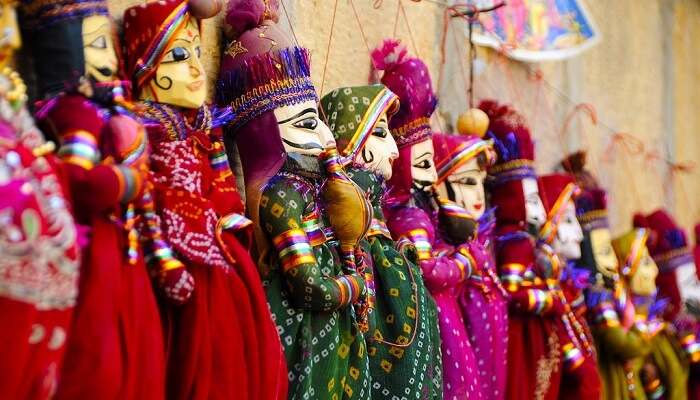 For everything good, and for everything ethnic, head towards one of the famous places for shopping in Jaisalmer – the Pansari Bazaar. Considered to be one of the oldest street markets in the city, it is also referred to as the Villager's market which is famous for selling items which are ethnic to the core. From the handicrafts to colorful home decor items, and from the traditional dresses to the popular puppets, Pansari Bazaar is one of the best places to visit in Jaisalmer to shop for amazing souvenir that let you take a piece of the Golden city back home.
Location: Pansari Bazaar, Jaisalmer
Timings: 10 AM to 6 PM
3. Sonaron Ka Baas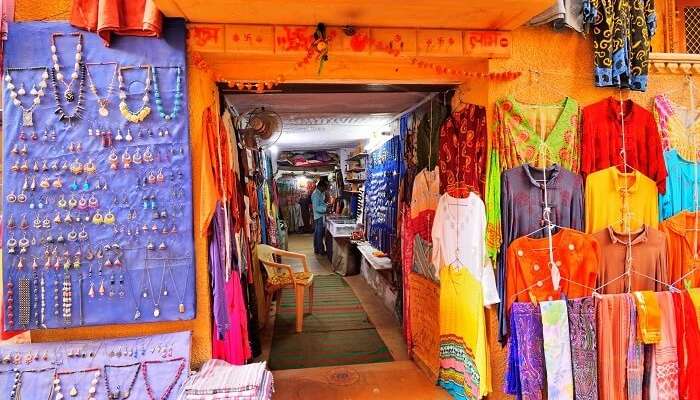 Suggested Read: Desert Safari In Jaisalmer: Experience The Thrill
Literally translating into an "abode of lapidaries", the market of Sonaron ka Baas is the ultimate place to be for some jewelry shopping in Jaisalmer. Whether you want to buy gold, silver, or jewelry studded with precious stones, there is nothing you can't find it at Sonaron ka Baas. From the traditional and authentic silver ornaments to the fascinating beads and funky accessories, find your perfect match for every outfit at this market, which plays a major role in boosting Jaisalmer Tourism.
Location: Sonaron Ka Baas, Jaisalmer
Timings: 9 AM to 9 PM
2. Bhatia Bazaar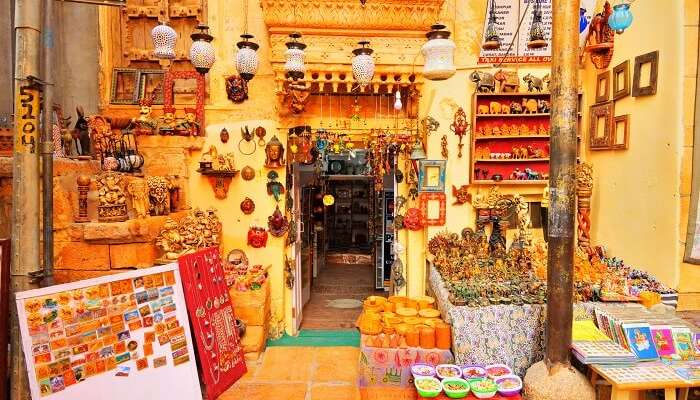 From the most antique souvenirs to the best of silk fabrics, Bhatia Bazaar is the place to be for travelers looking forward to the some saree shopping in Jaisalmer. Big to small, traditional to modern, Bhatia Bazaar is much famed to be one of the oldest street markets in Jaisalmer which houses an array of shops, stalls, and bazaars. Also, do not miss out on shopping for embroidered cotton and silk fabrics which is one of the best things to do in Jaisalmer.
Location: Bhatia Bazaar, Jaisalmer
Timings: 9 AM to 8 PM
1. Sadar Bazaar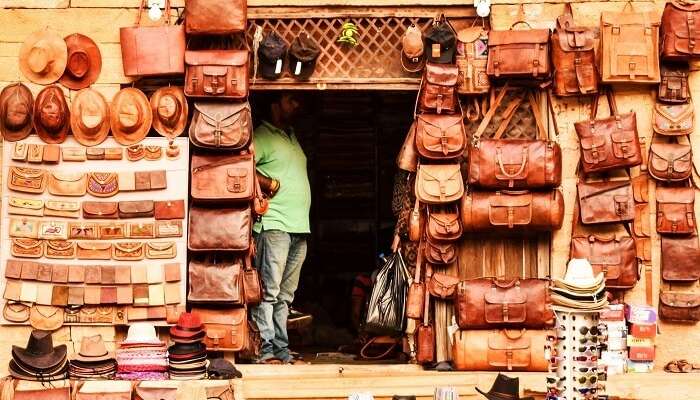 Suggested Read: 10 Jaisalmer Resorts That Are Perfect For Experiencing The True Rajasthani Lifestyle
In search of a place where you can fulfill the purpose of Jaisalmer shopping under your budget? Look no further than the very famous, and very charming, Sadar Bazaar. Though there's a similar market in Delhi also with the same name, the one in the Golden City has no comparison with any other street market. The look and feel of shopping in Jaisalmer can be best experience at the very own Sadar Bazaar. Although the market it famous for its leather goods, one can literally get their hands on anything from paintings, carpets, and handicrafts to jewelry, shoes, and sarees.
Location: Sadar Bazaar, Jaisalmer
Timings: 10 AM to 6 PM
Other Places For Shopping In Jaisalmer
While the above mentioned are the famous markets where one can satisfy their inner shopaholics, you can also visit these other markets and stores which are famous traditional Rajasthani items.
Seema Gram
Gandhi Darshan
National Handloom Emporium
Khadi Gramodyog Emporium
Silk Route Art Gallery
So what are you waiting for? Experience the best of shopping in Jaisalmer at these famous markets and let TravelTriangle quench your inner Bohemian on your next trip to Jaisalmer with exciting Rajasthan tour packages. Customize your own trip right away, and travel the way you've always wanted to!
Frequently Asked Questions In Shopping In Jaisalmer
Q. What is famous in Jaisalmer for shopping?
A. Top 5 Shopping Markets In Jaisalmer:
1. Manak Chowk.
2. Pansari Bazaar
3. Sonaron Ka Baas
4. Bhatia Bazaar
5. Sadar Bazaar
Q. What should I buy in Jaisalmer?
A. Mirror Work Embroidery. The famous mirror work embroidery on vibrantly coloured fabrics reflects the colourful culture of the state of Rajasthan:
1. Camel Leather Products
2. Jewellery.
3. Fossil Stone.
4. Souvenirs and Gift Items.
5. Bhatia Bazaar.
6. Sadar Bazaar.
7. Sonaron ka Bas.
Q. What is Jaisalmer famous for?
A. Jaisalmer in Rajasthan is one such city, which offers facts about the courageous rulers and citizens of the bygone era, tales of unequalled valor, unique in its beauty and undaunted spirit to keep us alive and kicking. The city is located deep inside in the famous Thar Desert.
Q. What is the best time to visit Jaisalmer?
A. October to March is the best time to visit Jaisalmer. The weather during this time is pleasant and breezy and the best time to enjoy the colourful sandy terrain. Situated in the heart of Thar Desert, the summers are extremely dry and hot and must be avoided.
Q. Why is Jodhpur famous?
A. Jodhpur, the second major city of Rajasthan is known as the Blue city as well as the Sun City of India. It is one of the most gorgeous cities in India. This city is acknowledged as the Sun City because it enjoys the bright and sunny weather all year.
Q. Is Jaisalmer safe for tourists?
A. Jaisalmer is a very safe city and security is high as compared to other cities in Rajasthan. Though it is very near to Pakistan border, visitors are not allowed to wander around border areas.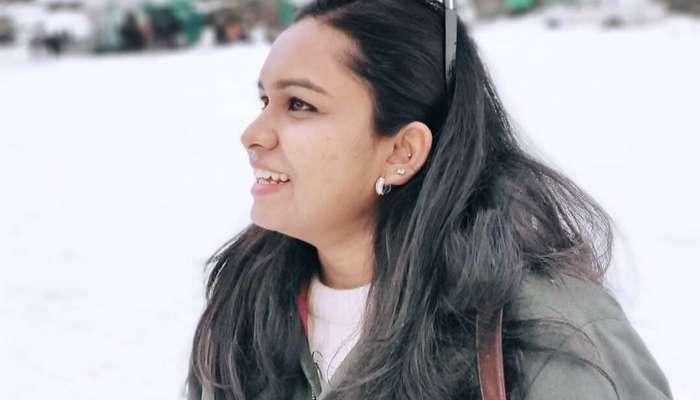 Comments
comments